Jujimufu biography: age, height, wife, net worth, steroids
Jujimufu has become a household name, considering his vast social media presence. He is an American weightlifter who gained fame following his appearance on America's Got Talent. So, what is Jujimufu real name, and who is he?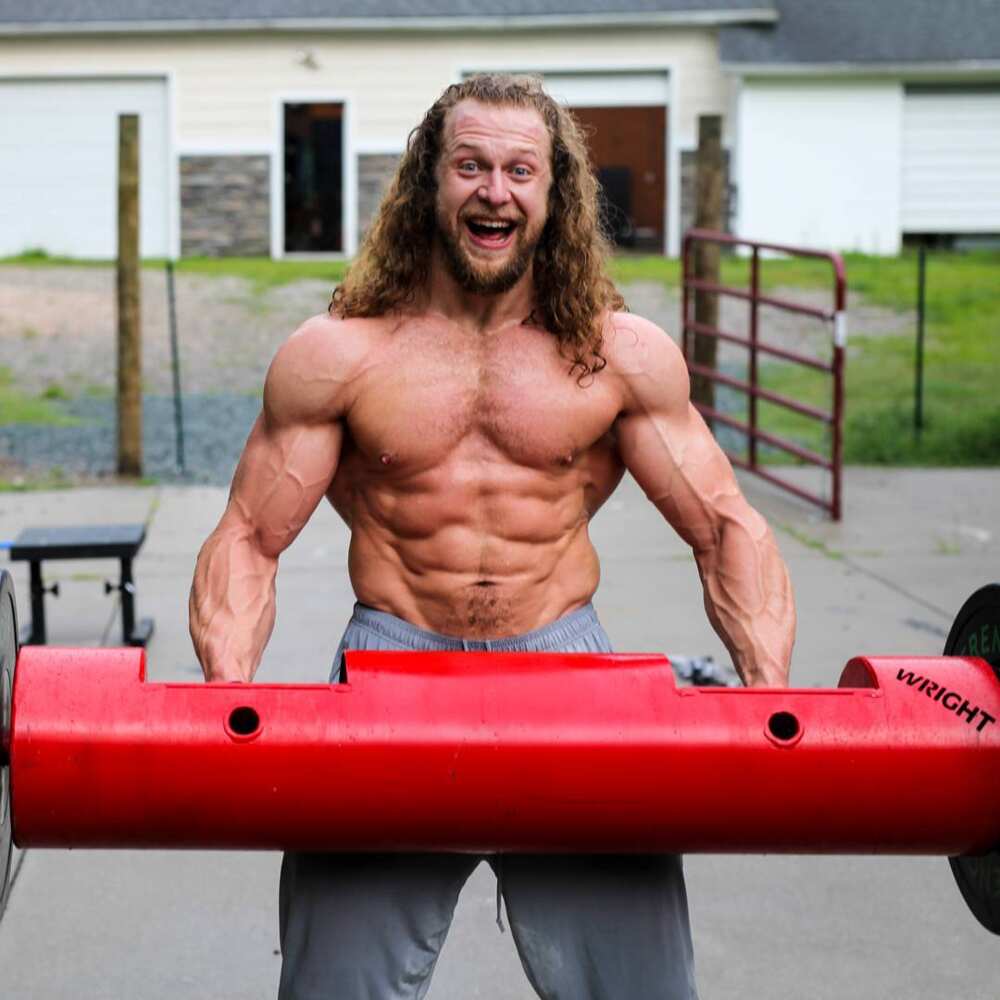 The world is full of people who have followed their passion and built a lucrative career out of it. Jujimufu is one of such people. As a result of his fantastic posts and videos, he has attracted an incredible following on Instagram and YouTube.
Profile summary
Full name: Jon Call
Date of birth: December 9th, 1985
Zodiac sign: Sagittarius
Place of birth: Huntsville, Alabama
Nationality: American
Ethnicity: White
Gender: Male
Profession: Weightlifter, author, and entrepreneur
Hair colour: Light brown
Eye colour: Blue
Marital status: Married
Instagram page: @jujimufu
YouTube channel: @Jujimufu
Jujimufu biography
The American weightlifter was born Jon Call on December 9th, 1985, in Huntsville, Alabama, in the United States. He was born to James and Gloria Call and a brother to Courtney Ratliff (Jujimufu sister) and Matt Call (brother). His father is also a fitness enthusiast.
Growing up, he played video games and participated in various other activities typical of children, but soon he got tired of them and wanted something more challenging.
How did the name Jujimufu come up?
He got the monicker Jujimufu when he was fourteen years old. Apparently, he wanted a username for AOL messenger, but all the names he wanted were already taken. So, he raged and spat out Jujimufu, which has stuck with him since then.
How old is Jujimufu?
Currently, Jujimufu age is 35 years. The famous weightlifter will be celebrating his 36th birthday on December 9th, 2021.
What does Jujimufu do for a living?
Jon Call enjoys an illustrious career as a weightlifter and author. One of his friends, who already had a black belt in Taekwondo, introduced him to art. At 13, he began Taekwondo training, which was a stepping stone to get him to the gym.
He launched his career in 2002 when he set up tricktutorials.com website, which he used to teach his fans how to do tricks and combine them with bodybuilding. He became famous following his appearance on the eleventh season of the America Got Talent show. Even though he only passed to the second round, his well-built figure made him become a sought-after model.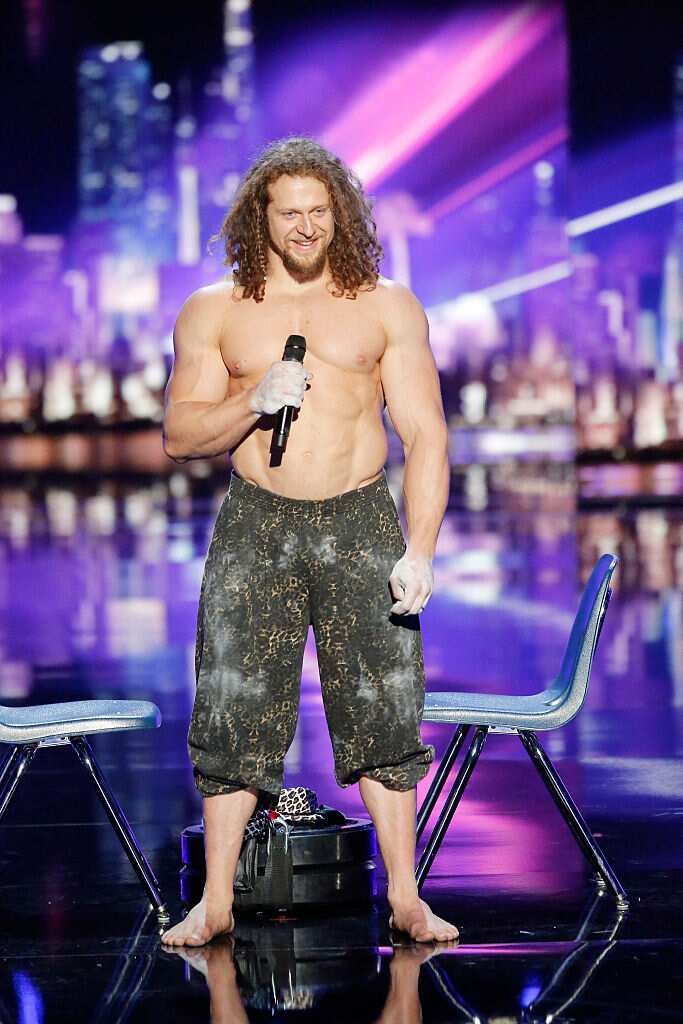 Jon Call Jujimufu landed numerous underwear commercials and advertisement gigs as well as posed for several fitness magazines. He has also worked with some of the most popular clothing and watch brands. He is also an author and has written two books titled Legendary Flexibility and Train 365.
Together with his friend Tom Boyden, they have founded various businesses which are doing better than expected. Jujimufu is a founder of acrobolix - a mixed technique combining acrobatic moves with bodybuilding.
Jujimufu and Tom Boyden split
Juji and Tom first connected in 2012 and filmed their first video together in 2013. Apparently, Tom was looking for advice on Tricks Tutorials forums, and Jujimufu taught him how to backflip, which sparked their friendship.
Unfortunately, on March 19th, 2021, Jujimufu took to YouTube to share a video explaining that he and Tom had parted ways. He said,
I have decided to part ways with Tom. I have not come to this decision hastily or lightly. Continued collaboration with Tom is no longer possible.
While their fans were speculating on what was wrong between them, Jon Call renamed the YouTube channel to Jujimufu. But, what happened to Jujimufu and Tom? It remains unclear what transpired between them as none has come out to give the reason, but both have stated that they will be making videos on their own.
His training and diet: Is Jujimufu on steroids?
Like most bodybuilders, the American star has not escaped the allegation of being on steroids. Jujimufu steroids speculations seem to emanate from his training schedule. The schedule appears to defy the natural limitations of the human body. But, how accurate are these rumours?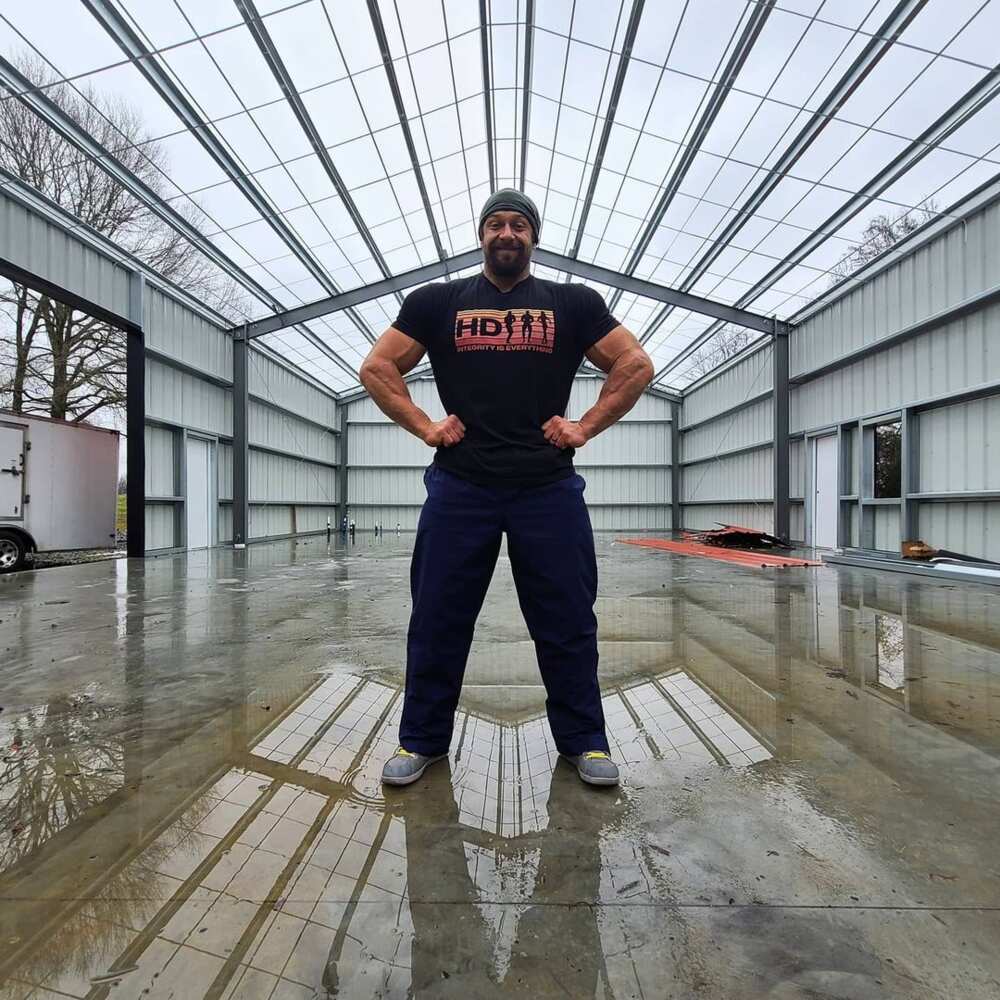 It is not easy to tell whether he is using steroids or not. However, as for his diet, he eats a "generic bodybuilder" diet that includes six meals a day. He prefers high protein and carbohydrate intake, with decreased fat intake. His Protein, Carbohydrate, and Fats (PCF) ratio is 40:40:20.
Jon has pursued his passion and invested in his ideas. As a result, it has paid off as he is healthy and makes money out of it.
How much is Jujimufu net worth?
Jon Call net worth is estimated between $1 - $5 million. He has made this massive income from his career as a weightlifter, selling his books and businesses.
Who is Jujimufu wife?
A self-proclaimed anabolic acrobat is a married man. Not much about Jon Call wife is known to the public. However, she goes by the name Sam.
Jujimufu Wife Sam is also into fitness and training. The couple was once seen on his Instagram, where they bench-pressed together. In the clip, Jujimufu Sam husband lifted one side of the bar while she lifted the other.
Jujimufu height, weight, and body measurements
How tall is Jujimufu? The famous weightlifter has the body of a strong man and the flexibility of a gymnast.
He stands at 5 feet 11 feet (1.80 m) tall and weighs 107 kg (235 pounds). His maximum lifts include a 650 pounds deadlift, 405 pounds bench press, and 550 pounds back squat.
Social media presence
Jon Call enjoys an incredible social media presence with a massive following of 1.7 million followers on his Instagram page. His self-titled YouTube channel has 1.3 million subscribers.
Jon Call, aka Jujimufu, is one of the most famous American weightlifters. He followed his passion and built a career out of it. As a result, he has earned an incredible fan base online and a lucrative venture. He is a role model to many young and upcoming weightlifters worldwide.
READ ALSO: Kristen McAtee biography: age, height, net worth, boyfriend
Legit.ng recently published an article on the biography of Kristen McAtee. Kristen is an American YouTuber and social media personality celebrated for her online content. The YouTuber also has an incredible following on Instagram and TikTok.
She was raised alongside her sister Monica McAtee. Kristen McAtee's sister is three and a half years older than Kristen. Their mother, Sonia Rubick, raised the two after their dad walked out of their lives. Discover more details about Kristen from her biography here.
Source: Legit.ng