LG Struggling to Compete in Nigeria's Smartphone Market, Set to Shutdown Operation
- The South Korean electronics maker want to quit global market including Nigeria as sales plunge in response to low demand
- LG's premium value is what affected the manufacturer, as users prefer Tecno. Infinix, iPhone and Samsung
- The company will focus on other area of growth and use its smartphone expertise to cater for other technological needs
PAY ATTENTION: Join a community of CEOs, founders and decision-makers: subscribe for a free monthly business newsletter Digital Talks and succeed BIG!
LG Electronics has stated it will shutdown its mobile phone business in Nigeria. The South Korean company said it will focus its expertise and investment in other areas the firm is dealing in.
LG struggling to compete in Nigeria
The closure of the mobile business will not only be in Nigeria, as the electronics manufacturer is planning the winding up for its global market. LG is losing out in the competitive market to iPhone, Samsung and Huawei and other budding brands.
The producer is more accepted for its electronics than its brand of.phone. In Africa, it doesn't account for up to 5% of the market share. In Nigeria, LG is not popular among smartphone users, as iPhone, Samsung, techno, Infinix have overlap it.
As of March 2021, Tecno holds 27.35%, Infinix account for 19.09%, Samsung has 11.95% and Apple takes 8.25% of the phone vendor market according to gs.statcounter, while itel and Gionee are also ahead of LG, which wasn't listed.
LG smartphones doing bad financially
According to company in its financials, the mobile business segment recorded $750.63 million loss in 2020, as sales sales drop in face of lower demand. In Q3 last year, the Korean firm suffered 23 consecutive quarter loss.
The premium attached to its smartphone had been a disadvantage to the company, as it put it in competition with iPhone and Samsung. This led to smartphone sales dropping by 9.2% in Q3 when compared to its value, although it reported $1.24 billion turnover during the same period.
Operating loss recorded during the period of October to December 2020 was put at $222.93 million by the company. This reflects the negative financial situation the phone business is caught in Nigeria and other markets.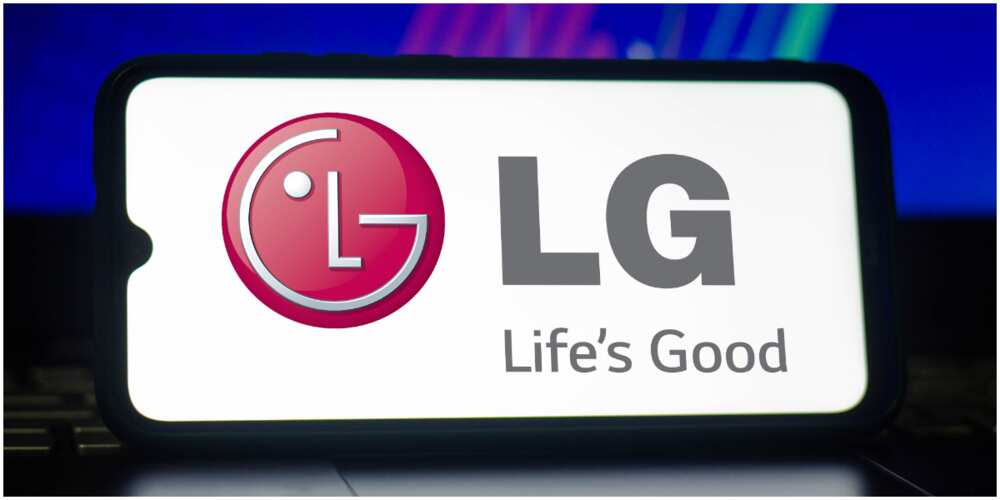 Commenting on its decision to end the business of phone making, LG said its exit in the smartphone market will enable it focus resources other areas where it is experiencing growth.
Investment will be redirected to electric vehicle components, connected devices, smart homes, robotics, artificial intelligence and business-to-business solutions, as well as platforms and services while the company work towards shutting down by July 31.
Continue sales after shutting down
After closing down, LG said inventory of some existing phones will still be sold. The statement from the company reads:
"LG will provide service support and software updates for customers of existing mobile products for a period of time which will vary by region. LG will work collaboratively with suppliers and business partners throughout the closure of the mobile phone business. Details related to employment will be determined at the local level.
"Moving forward, LG will continue to leverage its mobile expertise and develop mobility-related technologies such as 6G to help further strengthen competitiveness in other business areas. Core technologies developed during the two decades of LG's mobile business operations will also be retained and applied to existing and future products."
Meanwhile, Legit.ng had earlier reported that MTN lost 1.14 million subscribers in 30-days, while its market rival, Airtel lost 1.07 million. The telecommunications industry had been struggling to hold subscribers.
Source: Legit.ng