Coca-Cola Pushes to Exit African Market Through IPO or Private Sales
- American soft drink producer, Coca-Cola, is weighing plans to exit the African market, as it holds talks with potential advisers
- The international beverage company is reportedly considering selling its stake through private placement or public offering
- Reason Coca-Cola is reducing its exposure in Nigeria, other African markets is not confirmed, but the company struggled against rival, Bigi Cola, during Cola-war.
PAY ATTENTION: Join a community of CEOs, founders and decision-makers: subscribe for a free monthly business newsletter Digital Talks and succeed BIG!
Coca-Cola is reportedly considering an initial public offering in its African market. The company is weighing it as an option to reduce its exposure in sub-Saharan where the American company accounts for 66.5% stake in subsidiaries.
The beverage producer is planning to exit Nigeria and other markets in the continent by selling its stake or taking the African arm to the public, Insiders with knowledge about the plan told Bloomberg.
It was learnt that the soft drink company is already in talks with potential advisers about the exit strategy being considered. If the exit goes as stated by persons close to the discussion, Coca-Cola's market valuation will clock $6 billion.
The networth applies to both sales of the African subsidiaries or initial public offering. Although, insiders said the exit options are not cast in stone, as company decisions could take another form.
Nonetheless, the estimated market value from the possible exit plans is solely dependent on the buyers' interest. The disclosure of exposure reduction comes as a surprise as Coca-Cola is big in the African market.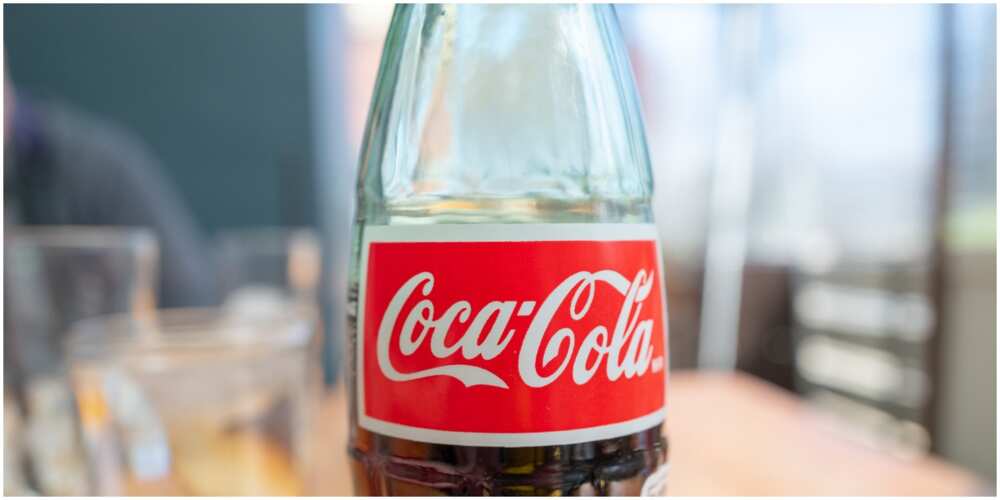 Although, the story is slightly different in Nigeria, where the company and its global rival, Pepsi, took a big hit following the market entry of Big Cola, and most especially Bigi.
The Rite Food soft drink had taken a jab at the global competitors, causing both Pepsi and Coca-Cola to lose substantial customers, as demand declined. The new entrant caused a Cola-war in the Nigerian market, with Pepsi manager threatening to take whatever action to eliminate Bigi Cola from the market.
Rite's product basically won the Coca-war, causing both Coca-Cola and Pepsi to lose some undisclosed market share. It's not sure if the hit from the local manufacturer is behind the exit plan of the American company.
Meanwhile, Legit.ng had earlier reported that the Senate has summoned the governor of the Central Bank of Nigeria, Godwin Emefiele to address financial infractions detected by the office of the Auditor General of the Federation.
Emefiele is expected to corroborate figures relating to the missing $9.6 million from the Federation Account.
Source: Legit