Full List of Key Steps Obasanjo, Sheikh Gumi Advised Buhari to Take to Win the War Against Bandits
Sheikh Ahmad Gumi, popular Islamic scholar based in Kaduna state, met with Nigeria's former president, Olusegun Obasanjo, in Abeokuta, on Sunday, April 4.
PAY ATTENTION: Join Legit.ng Telegram channel! Never miss important updates!
The meeting centred on the country's security challenges, as a communique jointly signed and released by the two leaders indicated.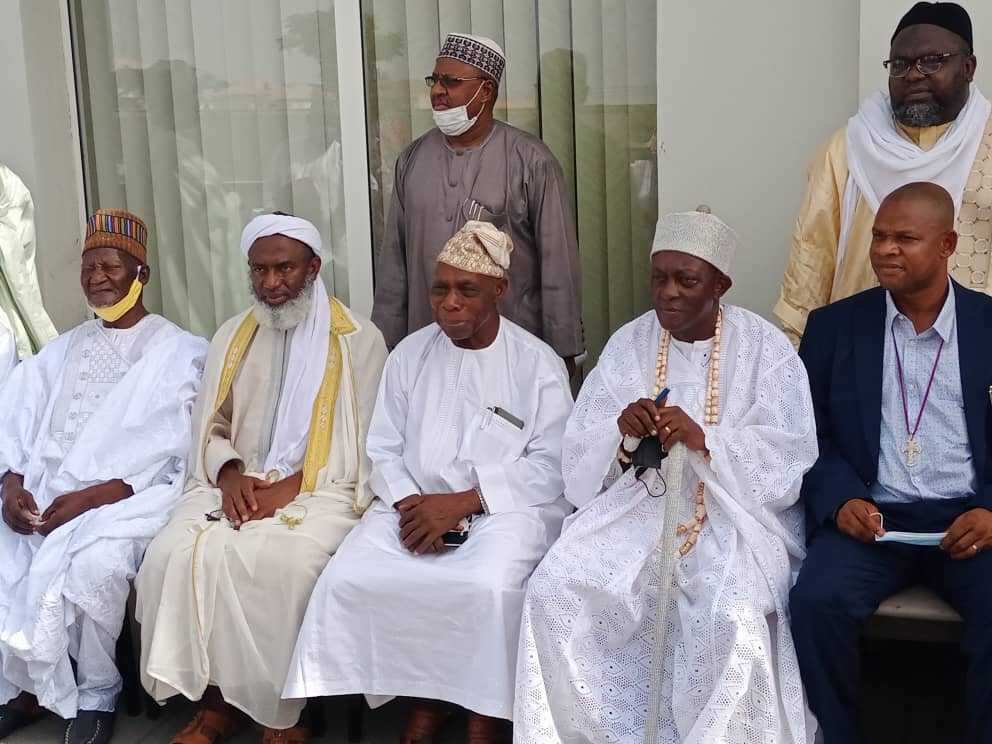 This piece lists the key solutions proposed by the two leaders as contained in the statement sent to Legit.ng by Kehinde Akinyemi, Obasanjo's media aide.
What FG should do
1. Secure necessary and updated intelligence to deal with organised crimes and have a common security policy for the nation
2. Settle, rehabilitate and empower bandits willing to surrender
3. Those not willing to surrender must be dealt with
4. Unlawful carrying of arms should be very seriously punished
5. Take the security issue up seriously within ECOWAS to work for a regional solution
6. Encourage and empower every community to stand firm and strong against criminals.
7. Giver protection and reward covertly for whistleblowers against criminals living in the community
8. Set up special courts to deal promptly with cases of banditry, kidnapping, ransom demanding and unlawful carrying of weapons
What state governments should do
1. State governments must have adequate means of providing security for their people
2. As chief executives and chief security officers of their states, they must have the means at their disposal to ensure security for all within their states
What Nigerians should do
The two leaders noted that the nation's security is everybody's responsibility. They, therefore, advised all well-meaning Nigerians to do the following:
1. Desist from blame game
2. Desist from ethnicising, religionising, and regionalising crimes
3. Respect one another individually, community-wise, locally, ethnically, religiously and socially
4. Show tolerance and accommodation where necessary
5. Condemn criminal acts no matter where it is committed and by whom it is committed in Nigeria
6. Share information at all levels
7. Reject criminality as a way of life for any individual or group in the country
Meanwhile, in the long term, the two leaders said education is one main key to solve the security problem
They said:
"The 14 million children that should be in school and are out of school must be put in school with local authorities, state governments and federal government working together."
PAY ATTENTION: Install our latest app for Android, read the best news on Nigeria's #1 news app
Earlier, Legit.ng reported that Sheikh Gumi said the armed bandits terrorising the north may not drop their arms if they are not sure of their safety.
The cleric who has recently met with the bandits in a bid to persuade them to drop their criminal acts said this during a virtual event hosted by the National Institute for Legislative and Democratic Studies.
"If you don't show them they're safe in the larger society, there's no way they can leave their weapon. And that's why we asked for amnesty for them just like we had in the Niger Delta," Sheikh Gumi was quoted to have said.
Source: Legit