Businesses That Failed: How a 35-year-old, Founder, Andrew Wilkinson Lost N3.80bn Investment
- Andrew Wilkinson, a Canadian investor, lost N3.80 billion investment within 12years due to overspending and refusal to partner
- His company, Flow, was the trendy work app every organisation and individual wanted to have until Facebook co-founder created Asana
- Flow's $3 million annual revenue fell to $900,000 due to competition from Asana and lack of finance to compete
PAY ATTENTION: Join a community of CEOs, founders and decision-makers: subscribe for a free monthly business newsletter Digital Talks and succeed BIG!
"We lost the war"
"We got obliterated"
Those were the words of Andrew Wilkinson, the founder of Flow, a to-do list startup that eases company workflow. Twelve years ago, he founded the company based on a problem he was experiencing as a boss.
He couldn't keep up with the workflow of his employees. In order to ease oversight, he gathered a team of developers and started pumping capital into an idea that later became known as Flow.
Since he was in search of a business that he could invest the profit he's generating from his core investment, Metalab, he was willing to go all-in with the to-do list app. He had the capital, the team, and a hot cake idea that he held a monopoly over - or so he thought.
The beginning was all good
Following the launch of Flow, the company hit the ground running, recording a high acceptance rate amongst users of to-do list. After the app climbed the Beta stage, the startup's monthly recurring revenue was $20,000, and it was rising by 10% monthly.
With the growth of his subscription business, Wilkinson thought he had the market in his grasp. Users were growing, top tech companies embraced his product, and several venture capitalists approached him to support him financially in return for a slice of the cake.
But the investor made several noticeable mistakes. He wanted to run the mile himself, as he preferred to be in control of his company without private equity firms breathing down his neck demanding growth.
Also, he saw huge marketing as waste.
How did these mistakes consume his $10 million investment?
First mistake, he went alone
Unaware to Wilkinson, the subscription market was no mile, the race doesn't end. Like the African proverb says:
"If you want to go fast, go alone. If you want to go far, go together."
He had his team, but didn't have the deep pockets in his corner, because of his bias against them - in simple English - he was walking alone in the cold without a shelter, which the venture capitalists could have provided.
Wilkinson was burning cash in Flow despite the company's growth. His business needed capital injection, but the founder would not seek outside funds. Wilkinson was sourcing capital from his personal money to run the tech firm.
He wrote in a note shared on Twitter:
"Almost overnight, our burn doubled. I continued to pound cash into the business. $20k, $40k, $60k, $80k, $150k a month. For designers, more developers, more marketers, more office space. More everything."
His chief financial officer wasn't happy with this. But Wilkinson thought it was because the CFO wasn't seeing the big picture. Flow was growing, and it was only a matter of time for the company to double up in growth.
But his luck in the shared to-do list market started running out of steam as a high-networth rival, co-founder of Facebook, Dustin Moskovitz, entered the game with Asana - and it was game over for him and Flow.
At first, he laughed it off during a meeting with Moskovitz, when the social media billionaire was telling him about their firepower:
"He walked me through who was backing them, how much cash they had, how they had hired top executives from huge companies, and that it was only a matter of time until they beat us on product and outspend us on marketing.
"I laughed! I was on the bootstrapping train. He was drinking Silicon Valley KoolAid. "Nice try!" I told him "let the games begin" and we left with a friendly handshake."
It took Wilkinson emptying his account and CFO using personal funds, to realise he brought a knife to a gunfight. He had been advised in the past about how capital intensive the market was, but he was blinded by Flow's growth and the 'can-do it all alone' spirit - But the market is not looking for a hero.
Second mistake, he thought a great product was better than a good one:
The market is brutal, and as such, a firm needs all the capital it can get. To him, a great product makes the acquisition and profit, but soon, he realised a good product with high financial backing is better where users are concerned.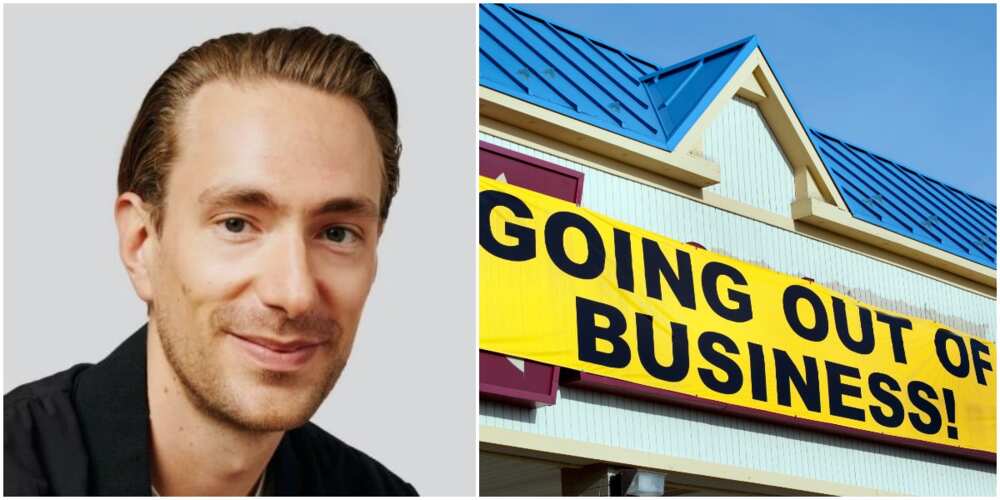 As Flow's popularity grew, users started asking for more development, but the company didn't have the resources to provide these requests, and this affected their competitiveness.
Asana's product wasn't good compared to the quality of Flow, but with capital, Moskovitz got the resources needed to meet market demand where Flow was lagging, especially mobile app usage. This feature became a unique selling point for the billionaire, against Wilkinson's company during reviews.
Third mistake, he downplayed aggressive marketing:
As he watered down marketing, his rival pumped its VC-funded $28 million into it aggressively, but Wilkinson found it douchey:
"We focused on organic growth."
His competitor was everywhere. Name it, billboards, bus-stops, conferences, airports, Google, Facebook, and Capterra. Seeing Asana's growth and visibility, Wilkinson started burning the cash they don't have on ads and salesperson.
But in order to remain competitive, it had under-invested in its engineering team, and this affected the company's capacity, as it couldn't give users the features they requested. This caused monthly growth to fall from 20% to 5%, amid a rising operation cost of $150,000.
This forced Flow to shrink from being a shark into a paper tiger. At this period, the competition had grown beyond Asana.
"Churn caught up with us, customer acquisition cost became unprofitable (Asana and others could afford to spend way more due to higher customer lifetime value), bugs continued to dominate our time, and Asana and others kept making their product better.
"One day recently, I looked at Asana and it slapped me in the face: It's better. Their marketing is better. Their product is better. Their features are better. Their enterprise support is better. Their integrations are better. They won. We lost." Wilkinson stated
The Canadian company now operates from India to save cost, as it was literally sent out of a market it once led. Wilkinson described flow as a shadow of itself. The startup that once made $3 million as annual recurring revenue, now records about $900,000 as ARR, with slow growth.
"Sure, it could turn into something, but I will never make my investment back and barring a miracle, it will never own a large chunk of the productivity market.
"12 years and over $10MM+ lit on fire, we are done burning money in a losing battle. We give up. The writing is on the wall. Dustin was right. We lost the war, due to inexperience, product myopia, and a lack of capital in a highly capital intensive and competitive space.
"I think that failure is the best teacher. But better than failing is getting to learn by reading about my failures in a tweet instead of losing $10MM yourself." The serial investor said in his note.
When he started Flow, he had only MetaLab, today, Wilkinson is a co-founder of Tiny, owning over 30 companies.
Meanwhile, Legit.ng had previously reported that Aliko Dangote, Africa's richest man and Folorunsho Alakija, the second richest female in Africa, recorded a combined decline of $18.2 billion from their wealth. The loss was recorded between 2014 to 2020.
Source: Legit.ng