Cadbury Nigeria's 2020 Revenue, PAT, Fail to Surpass Pre-COVID-19 earnings
- Revenue of Cadbury Nigeria declined last year by 10%, as the manufacturer was only able to generate N35.40 billion
- Profit before tax, profit after tax dwindled during the twelve months of 2020 when compared to the preceding year
- The company suffered from COVID-19 pandemic shock which disrupted operation in Nigeria and global market
PAY ATTENTION: Join a community of CEOs, founders and decision-makers: subscribe for a free monthly business newsletter Digital Talks and succeed BIG!
Cadbury Nigeria released its financials for the year ended December 31, 2020. The company reported that revenue fell by 10% during the twelve months period, as it failed to surpass the turnover recorded a year before.
In a breakdown of the earnings, Cadbury generated N35.40 billion in 2020, against the N39.32 billion revenue the choco company grossed during the same period of the preceding year.
Gross profit also went the same direction, as it nosedived by 29% to settle at N5.89 billion in 2020 full year. During the corresponding period in 2019, the profit grossed was N8.32 billion.
According to the company's financials, turnover from core operation also failed to impress, as it recorded N281.82 million in 2020, in contrast to the N1.35 billion that Cadbury reported a year before. This a significant difference of 79%.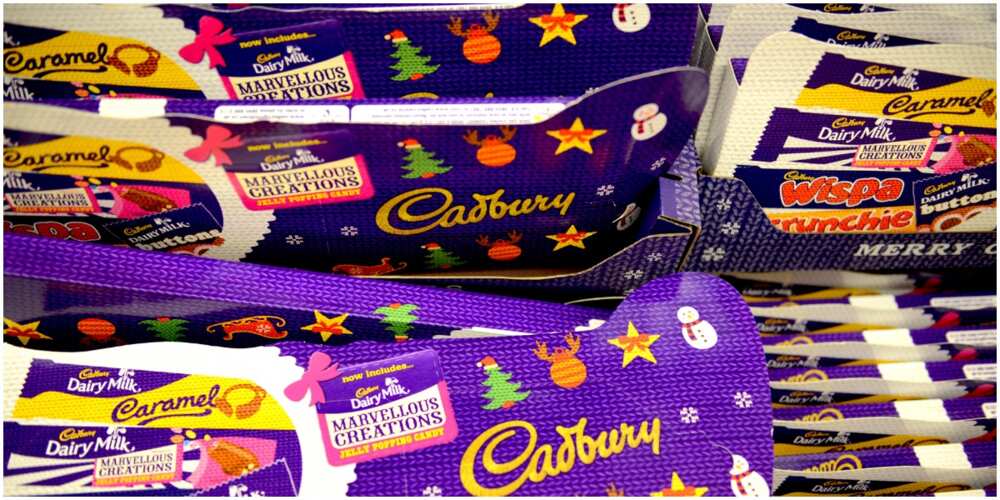 Furthering the disappointing earnings is the profit before tax which declined by 73% as at year end December 31, 2020. It ended the year with N408.06 million, way below the N1.53 billion the company achieved during the same period in 2019.
Profit after tax also dropped during the period under review, as it settled at N931.82 million, against the N1.07 billion recorded during the corresponding year 2019.
The result was expected as the company was negatively impacted by the COVID-19 pandemic which stopped global trade. The distribution of goods was blocked due to lockdown and restrictions placed on movement.
Meanwhile, Legit.ng had earlier reported that American company, Coca-Cola is reportedly considering exiting its African markets. The company has 66.5% holdings in its African subsidiaries.
It is weighing exit options to either sell its stake or push for an initial public offering in the sub-Saharan continent.
Source: Legit