Darkest Moment: Saraki Finally Speaks on Failed Attempts to Remove him as Senate President
- Former Senate president Bukola Saraki has addressed the attempts that were aimed at removing him from office
- Saraki speaking at a retreat revealed that the move was one of the darkest moments in the country's democracy
- According to him, this was a result of the executive's desire to control Nigeria's legislative arm of government
PAY ATTENTION: Join Legit.ng Telegram channel! Never miss important updates!
Dr. Bukola Saraki, the president of the 8th Nigerian Senate, has opened up on the failed attempt to remove him as the leader of the upper legislative chamber.
Saraki, a speaker at the Bayelsa State House of Assembly retreat, described the move as one of the darkest moments in Nigeria's democratic journey, ThisDay reports.
He explained that such an experience should never be visited in Nigeria again, adding that leaders of both arms of government must display maturity, wisdom, and diplomacy.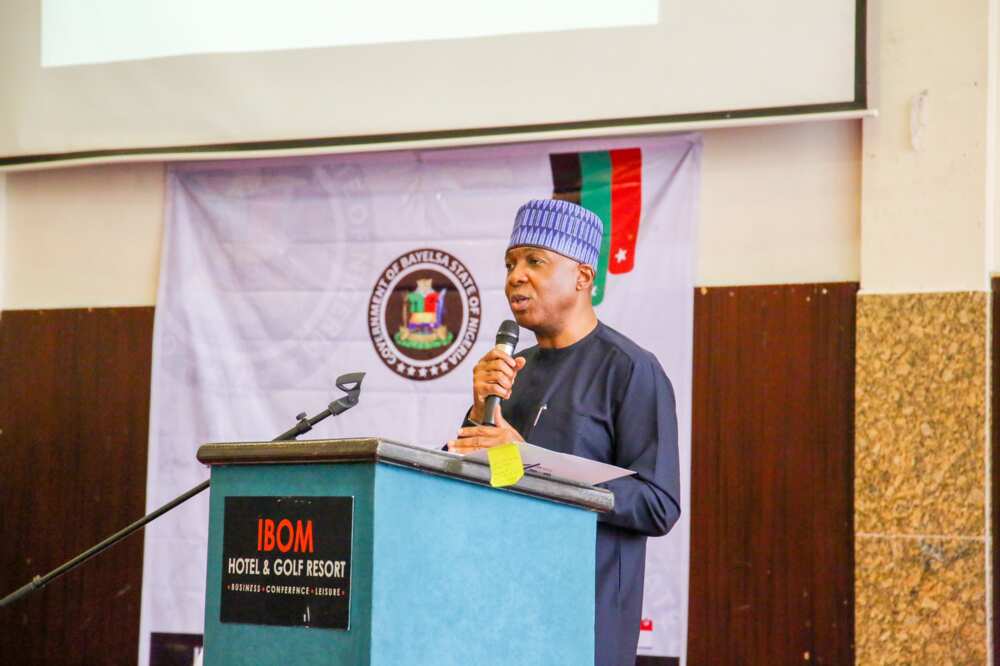 According to the former Senate president, the reason for the frequent clash between the executive and legislature was because presidents and governors wanted to control who constitutes the leadership of the latter.
While attributing the friction to lack of understanding, Saraki added that both arms of government are set up for effective governance.
Saraki is also of the opinion that the conflicts between both arms have manifested in the constant impeachment of Senate presidents and speakers at the federal and state legislature.
Premium Times reports that back in 2018, Saraki lashed out at Adams Oshiomhole, the former national chairman of the All Progressives Congress (APC), saying efforts to remove him from office would fail.
Saraki had stated this in reaction to Oshiomhole's call for his resignation or removal after the former APC chairman had accused him of not acting in the interest of Nigeria.
Meanwhile, Legit.ng reported that Saraki pleaded with Nigerians to give the opposition Peoples Democratic Party (PDP) a chance to rule the country again come 2023.
Saraki issued the plea on Friday, March 19, while commissioning some projects by the Delta state government in Asaba.
According to the former federal lawmaker, PDP governors are doing so well in their respective states that Nigerians could expect a replication at the centre if they vote the party into power in the next general elections.
Source: Legit.ng