Former US President Barack Obama's 99-Year-Old Grandmother is Dead
- Sarah Obama, who has been sick for a while, died at Jaramogi Oginga Odinga Hospital in Kisumu
- The 99-year-old was the third wife of Hussein Onyango Obama, the father to Barack Hussein Obama Senior
- The Obama family matriarch is expected to be laid to rest at Muslim Cemetery in Kisumu
Former United States President Barack Obama's grandmother, Mama Sarah Anyango Obama, is dead.
The 99-year-old, who has been sick for a while, died at Jaramogi Oginga Odinga Hospital in Kisumu while receiving treatment at around 4.45 am.
News about her demise was confirmed by her daughter, Marsat Obama, on the morning of Monday, March 29.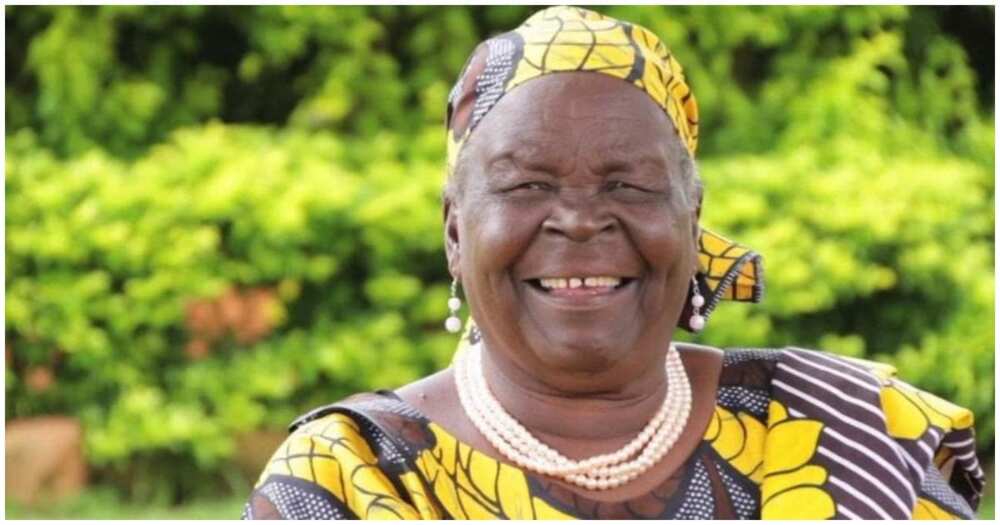 The nonagenarian was the third wife of Hussein Onyango Obama, the father to Barack Hussein Obama Senior - the father to the celebrated ex-US head of state.
She is expected to be laid to rest on Monday, March 29, at Muslim Cemetery in Kisumu.
The 44th president of the superpower country last visited his grandmother in July 2018 during his tour to Kenya.
Sarah had earlier been admitted to Siaya county's main referral hospital after feeling unwell. The hospital's Medical Superintendent, Biko Opidi, said the facility could not disclose her ailment's nature due to doctor-patient confidentiality.
Condolences
Several leaders led by President Uhuru Kenyatta trooped to social media to condole with the deceased's family.
The head of state mourned the Obama family matriarch as an icon of family values and a philanthropist whose contribution to the Kenyan nation's progress shall dearly be missed.
"The passing away of Mama Sarah is a big blow to our nation. We've lost a strong, virtuous woman. A matriarch who held together the Obama family and was an icon of family values," said Uhuru.
ODM leader Raila Odinga said:
"In the passing of Mama Sarah Obama, we have lost a matriarch who lived ahead of her time. She single-handedly kept the family going long after the husband departed."
Meanwhile, Legit.ng reported that Obama opened up on how his Kenyan father's absence affected him as he transitioned from a child to a man.
According to the retired leader, he did not really know his father. At least not the way he wished he did. Obama's dad left his mum when he was just two years old.
The late scholar visited the former US president once and would occasionally converse with him through letters.
Source: Legit.ng