Nigerian legend Mikel Obi reveals what he was thinking about while his dad was in kidnappers' den
- John Obi Mikel has been through some rough patches despite his trohpy laden career in Europe
- The 33-year-old spent over a decade playing for Chelsea where he won two Premier Leagues
- Mikel Obi had to do his job on two occasions when his father was Kidnaped in 2011 and 2018
PAY ATTENTION: Join Legit.ng Telegram channel! Never miss important updates!
Nigerian legend John Obi Mikel has recounted playing through pains on two different occasions for club and country.
The 33-year-old midfielder was at Chelsea when his father was initially kidnapped along the Makurdi-Enugu road in 2011.
It was a draining experience for the two-time Premier League winner but against all odds, he managed to travel with the team and played his first competitive game under Andre Villas-Boas.
PAY ATTENTION: Click "See First" under the "Following" tab to see Legit.ng News on your Facebook News Feed!
Before they went for the game, the former Super Eagles star revealed that Villas-Boas called him into his office asking him how he felt playing against Stoke, and he told The Athletic and reported by Daily Star: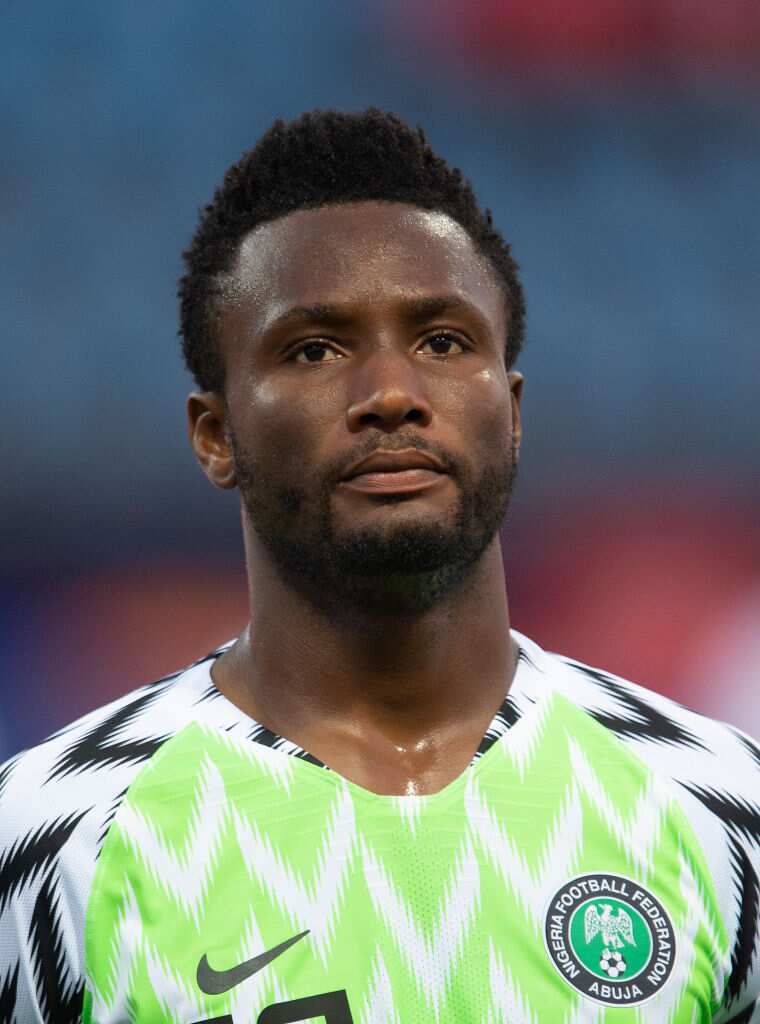 "Villas-Boas called me into his office to talk to me about it. He needed me but obviously asked if I was in the mindset to play or if I wanted to sit this one out.
"But I just told him there was nothing I could do at that stage. I'd been making phone calls and so on but I had to do my job, I had to be strong. It was a very difficult moment.
"AVB (Villas-Boas) was like, 'If that's your decision, fine'. I travelled up to Stoke with the squad and played the game. But throughout the match, all I could think about was my dad and what was going to happen to him."
In the end, Mikel had to part with his hard-earned money before his father could regain his freedom from his captors.
The issue was resolved with Mikel paying a fraction of what was demanded but it would happen again - seven years later - when the Nigerian was no longer at Chelsea.
He returned to his hotel room after a team meeting to grab his belongings before heading to a game when his brother called to inform him of the news.
"I was like, 'What? Oh my god!'. I was out in Russia representing my country and some crazy people felt that they could go after my dad, doing terrible things to me and my family?"
He eventually decided against telling anyone about the incident before the game, instead of speaking to his family in his hotel room and opting to keep quiet as Nigeria faced a huge game.
"That was even harder to deal with than the first one. No one else knew about it. I had to go on the pitch and play the game.
"I thought I was going to cry. I thought I was just going to fall to the ground and shout out. That's how terrible it was. That's how painful it was. But I had to do my job and play the game."
Legit.ng earlier reported that Super Eagles legend John Obi Mikel has explained how going to play for Nigeria at the Olympics ended his career at Chelsea under former Blues manager Antonio Conte.
Before Antonio Conte arrived at Chelsea in 2016, the Nigerian footballer has been one of the best players for Chelsea considering his position.
Despite the Blues having a star-studded squad then, Mikel Obi still found his ways into the first team and played under managers like Mourinho, Scolari and Carlo Ancelloti.
Oluwatomiwa is a sports editor with Legit.ng. He has over eight years of field and office experience in the media industry. He graduated from the Nigerian Institute of Journalism in 2014 with HND in Mass Communication. Connect with him on Twitter @TomiwaBabalola.
Source: Legit.ng