Ian O. Cameron biography: what is known about Susan Rice's husband?
Ian O. Cameron is an accomplished executive producer for ABC News. The remarkable producer is famous for being Susan Rice's husband. Susan Rice is an American public official and diplomat.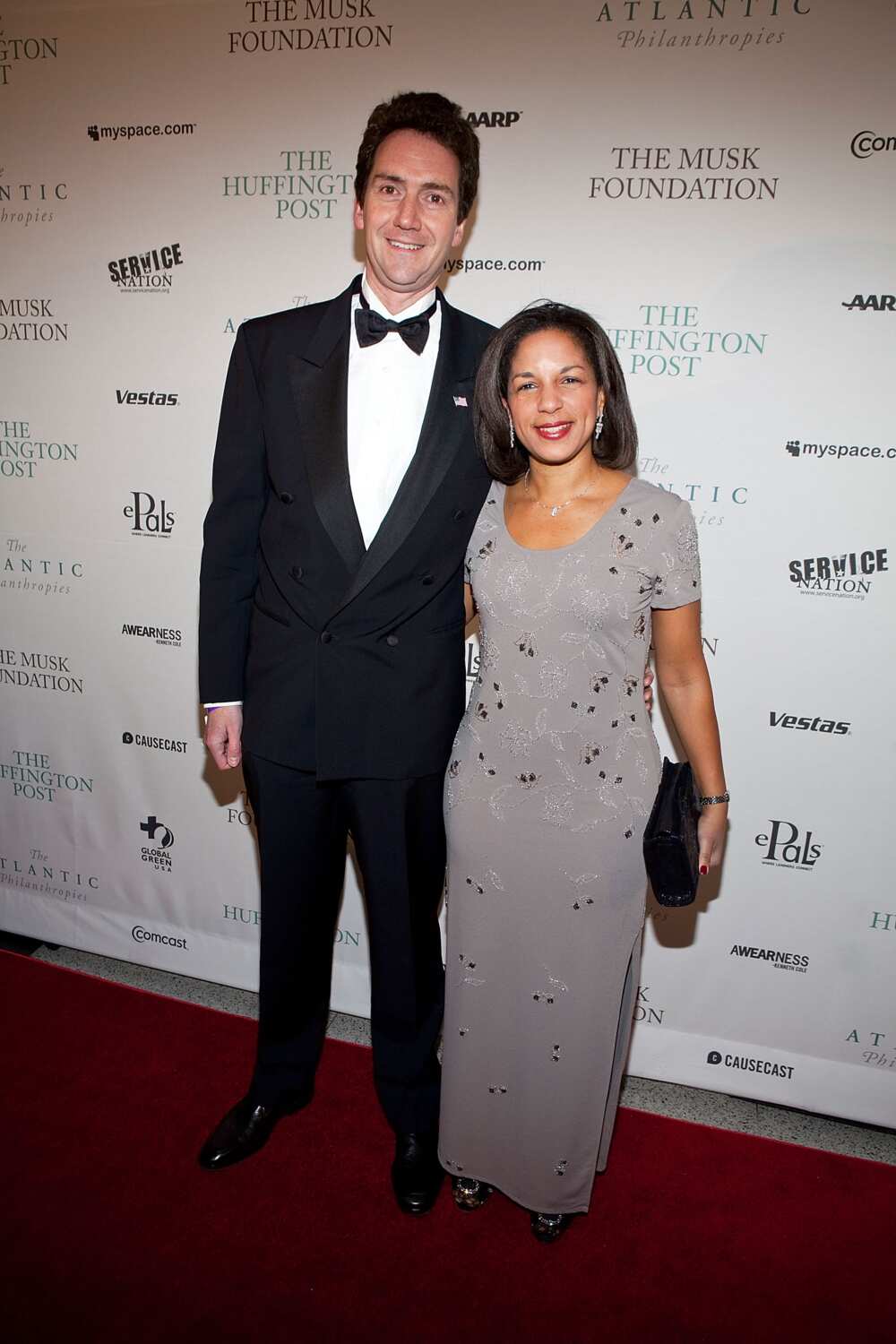 Ian and Susan have been married since 1992 and are still holding on to each other. The inspiring couple has two children. Keep reading to know everything about Ian including his career journey and net worth.
Profile summary
Full name: Ian Officer Cameron
Alias: Ian O. Cameron
Date of birth: June 11, 1961
Ian O. Cameron age: 59 (as of 2021)
Career: Executive producer
Nationality: Canadian
Height: 5 feet 9 inches
Ian O. Cameron biography
Ian O. Cameron was born on June 11, 1961. He hails from Victoria, located in the British Columbia province, Canada. He holds Canadian nationality.
The executive producer was born to his parents Newton and Marjorie Cameron. He was raised in Canada along with his three siblings: Donnell, Brian, and Laura. Unfortunately, they lost their parents in 2008.
Education
For his higher learning, Ian went to the U.S and attended Stanford University, where he got a Bachelor's degree in Communication in 1983. He then did his master's in International Relations at the London School of Economics and Political Science and graduated in 1987.
Ian Cameron ABC News
Cameron started his career as a management consultant at a Canadian consultancy firm in Toronto. He then got a job as a TV producer at the Canadian Broadcasting Corporation in Toronto.
After he got married to Susan, the family settled in the U.S. He became a producer at ABC News in 1998.
Ian Cameron did quite an exceptional job as a producer. In 2007, he was nominated for an Emmy Award for his outstanding job in news coverage.
Ian became an executive producer at ABC News in the year 2008. He took over as the executive producer of This Week With George Stephanopoulos in 2018. The remarkable producer has worked on various other shows for ABC, such as This Week and World News Tonight with David Muir.
Becoming Susan Rice's husband
Ian Cameron ABC became a famous figure after getting married to Susan Rice. Susan Elizabeth Rice is a celebrated American diplomat, public official, and policy advisor.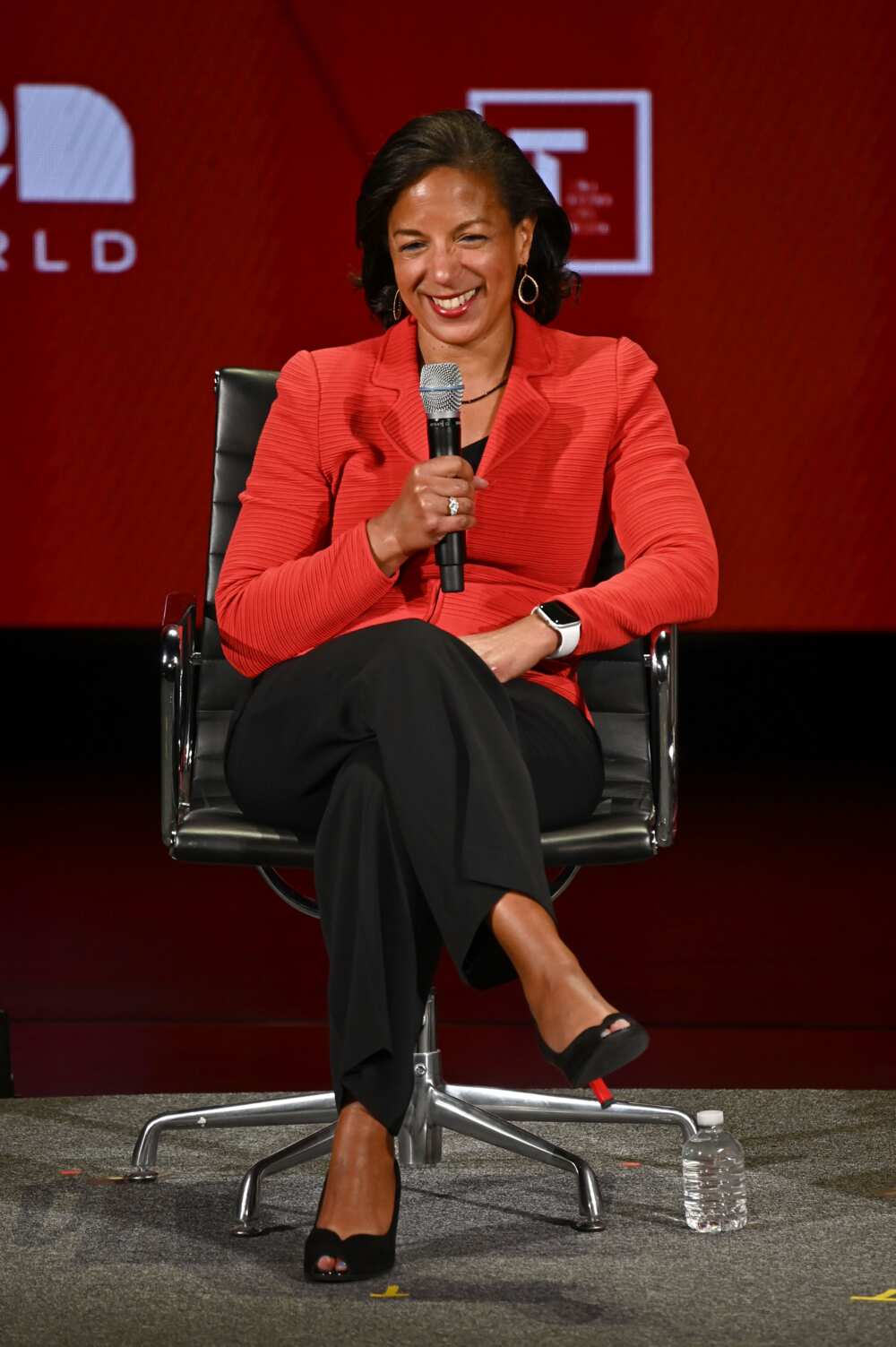 She is currently the Director of the U.S. Domestic Policy Council. She was the U.S. ambassador to the United Nations from 2009 to 2013.
Susan was the United States National Security Advisor from 2013 to 2017. She worked as President Bill Clinton's National Security Council employee from 1993 to 1997. The remarkable leader also served as the Assistant Secretary Of State for African Affairs at the State Department (1997-2001).
Being a person of interest, many have asked themselves, "Is Susan Rice married?" Yes, she is, to her one and only remarkably supportive husband of twenty-eight years, Ian O. Cameron. They met during freshman orientation at Stanford University. Ian was then a senior year student, and he couldn't help but admire the beautiful and confident Susan when he first laid his eyes on her.
The two got married in a glamorous wedding on September 12, 1992. The event was held at the St. Albans School chapel. The couple has two children, Maris Rice-Cameron and Jake Rice-Cameron.
Jake gets a lot of media attention for his political views. He has often been called out for disagreeing with his mother on various political issues.
Ian O. Cameron net worth
Susan Rice husband has a net worth of approximately $2 million. His income can be attributed to his years of dedication as a TV producer.
His wife has an even higher net worth of $40 million, according to Celebrity Net Worth. Her income is from her profession as a diplomat, public official, and political advisor.
The couple also owns various fossil fuel companies, which have been a source of controversy at some point, especially given Susan's positions in government.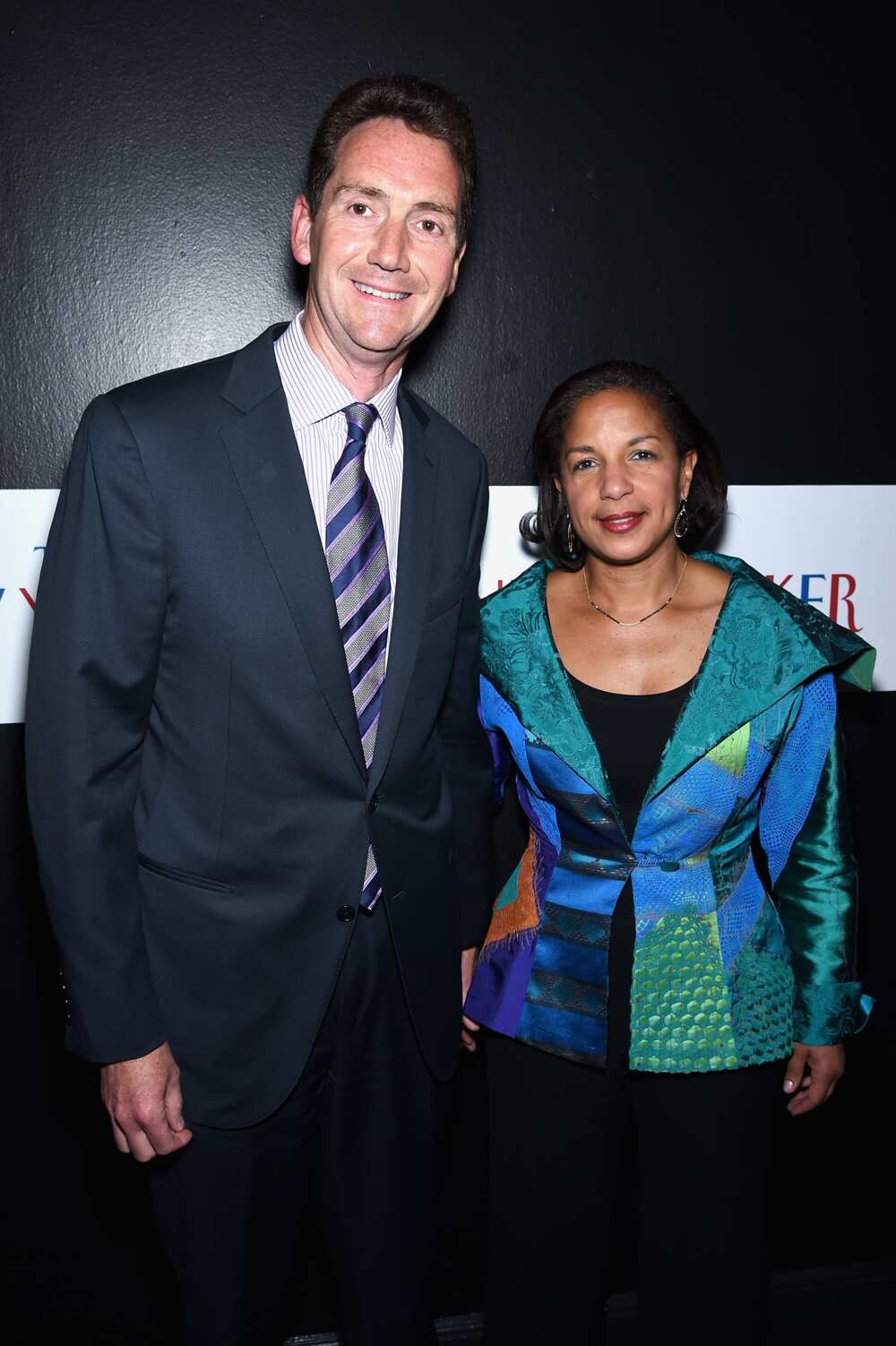 Ian O. Cameron is a man of admirable character, seen in his career journey and family life. He has been a great support to his celebrity wife and does not seem to be threatened by her success. He can only be expected to keep progressing, even as he raises children who can hopefully learn some of these desirable qualities from him.
READ ALSO: Makena Lei Gordon Carnahan biography: who is Helen Hunt's daughter?
Legit.ng recently published an article on Makena Lei Gordon Carnahan. Makena Lei Gordon Carnahan is an American actress and a celebrity child. The young actress has featured in various movies such as Ride (2014) and The Miracle Season (2018). She is the only biological child of Emmy and Golden Globe Award winner Helen Hunt. Helen rose to fame for her role as Jamie Buchman in the sitcom Mad About You.
Helen Hunt's daughter Makena Lei has kept a low profile away from the public eye. She, however, occasionally snaps pictures with her parents which are usually uploaded on her Instagram page. Her dad, Matthew, is also a famous American producer, writer, and director. Matthew Carnahan is known for his work on Dirt (2007), House of Lies (2012), and Valley of the Boom (2019).
Source: Legit.ng