Explainer: Simple steps to register for COVID-19 vaccine as Nigeria prepares to take delivery of 3.92m doses
After months of waiting, Nigeria is set to take its first delivery of N3.92 million doses of COVID-19 vaccine on Tuesday, March 2.
PAY ATTENTION: Join Legit.ng Telegram channel! Never miss important updates
The chairman of Presidential Task Force (PTF) on COVID-19, Boss Mustapha, on Saturday night, February 27, said the vaccines will depart India on Monday, March 1, and would touch land in Abuja on March 2.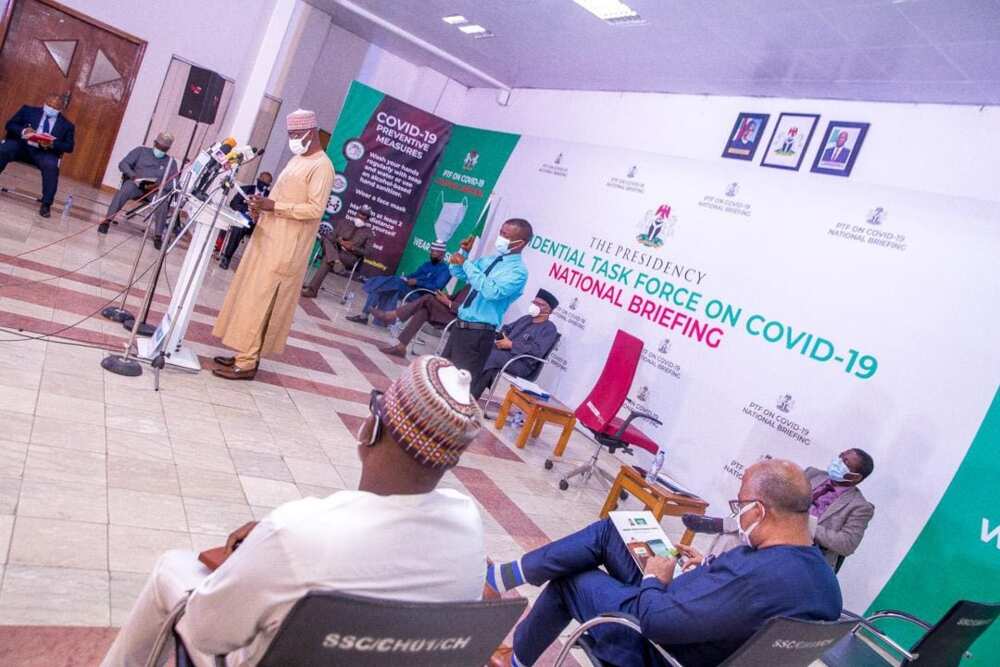 Ahead of the delivery, Legit.ng in this piece explains how you can register for the vaccine and book a date and time for the vaccination.
1. Visit the website of NPHCDA
The National Primary Health Care Development Agency (NPHCDA) is the agency in charge of the COVID-19 vaccination.
2. Click on COVID-19 Vaccination e-Registration
On the top right-hand corner of the website, click on "COVID-19 Vaccination e-Registration". This will take you to the vaccination registration portal.
The portal captures your data and schedules you for the COVID-19 vaccination.
3. The important data you need for the vaccination registration
To register on the portal and get scheduled for the date and time for your vaccination, below are the important information you will provide:
a. Full Name (last name/surname, first name, middle name and other names)
b. Contact phone number
c. Email address
d. Confirmation on whether or not your exact date of birth is known
e. Sex
f. Type of ID
g. Residential Address
h. State of Residence
i. LGA of Residence
j. Ward of Residence
k. Preferred vaccination site
l. Preferred date for vaccination
m. Preferred time slot
n. Personal Photo (face only)
o. Confirmation on whether or not you work in the Health Sector
p. Confirmation on whether or not you have any known medical condition
q. Confirmation on whether or not you have any history of allergies
4. Relevant enquiries
Anyone who has enquiries regarding the vaccination is advised to call the following phone numbers: 0803 123 0415, 0803 123 0416.
PAY ATTENTION: Install our latest app for Android, read best news on Nigeria's #1 news app
Govt officials should take COVID-19 vaccines first
Meanwhile, Professor of Virology, Oyewale Tomori, has said government officials should be among the first set of people to take the COVID-19 vaccines when they arrive in Nigeria.
Tomori explained such a move would convince Nigerians about the safety of the vaccines.
*******
Nurudeen Lawal is a Legit.ng journalist passionate about fact-checking/verification journalism. He holds a Bachelor of Arts degree in Literature-in-English from Obafemi Awolowo University, Ile-Ife, Osun State. As Politics Editor, Nurudeen mostly writes on Nigeria's political and socio-economic developments. He has attended different workshops, conferences and training on fact-checking and digital reporting, among others. Learn more about him on Twitter, @Nurudeen Lawal_
Source: Legit Newspaper