- Wale Adenuga recently opened up about issues in the movie industry and the way forward
- In a recent interview, the film producer spoke about insecurity in the country and how COVID-19 has affected filmmaking, among other things
- The veteran also shared some interesting piece of advice to upcoming producers
PAY ATTENTION: Join Legit.ng Telegram channel! Never miss important updates!
Member of the Federal Republic (MFR), Wale Adenuga is a Nigerian former cartoonist/publisher, and currently a series producer.
He recently spoke exclusively to journalist Adeoye Adewunmi for Legit.ng on how the coronavirus pandemic, insecurity, and other issues are affecting the film-making industry.
Speaking on the challenges as a veteran producer, he stated that productions are limited due to the COVID-19 restrictions. According to him, COVID-19 has really slowed down production.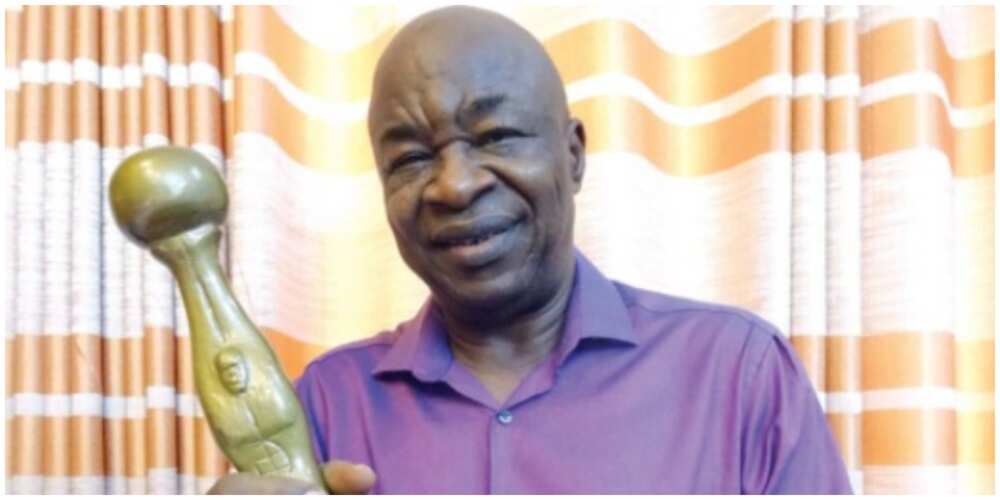 He said:
"In those days, what you could do in four weeks is now taking three months because you cannot engage in crowded activities. You have to conform to government regulations. By the time you are done with all these, It slowed down productive hours. I think in those days, we complained of funds. But now, you can get loans here and there for the creative industry and our people have been accessing it. We call on the state Government to save our production team."
Explaining further, he stated that filmmakers usually have problems with area boys. After one has paid the necessary levies to the government, they still had to contend with area boys disturbing them.
"It happens to all producers not one or two. So, the state governments should help us look into it."
On insecurity, he had this to say:
"Insecurity is a very big issue now. We are scared as filmmakers of going to certain places to even record because of kidnapping and all sorts. We are scared of entering the bush or remote places for recording so that they won't kidnap someone (laughs). The Federal Government should help us clear the issue of insecurity."
Adenuga, however, admitted that the government has been making efforts, pointing out the plans to install CCTV cameras in all the high-risk areas. The veteran still insisted that they could do better in the area of insecurity.
PAY ATTENTION: Click "See First" under the "Following" tab to see Legit.ng News on your Facebook News Feed!
On his plans for PEFTI Film Institute, he said:
"We started PEFTI Institute in Lagos and we have trained so many. Now, the Ibadan branch is ready after so many delays as a result of the coronavirus pandemic. We have finally opened and the students are coming in droves. They are studying cinematography, acting, and other areas of filmmaking. So, the film industry in Nigeria is very huge."
Speaking on the problem with the movie industry, he stated that it has always been the issue of quality.
"Students come to school to study cinematography or acting. That is the standard of film-making with me. So, the school will surely add value to your talent."
He went on to advise upcoming producers to seek excellence and stop cutting corners as there was no need to rush production.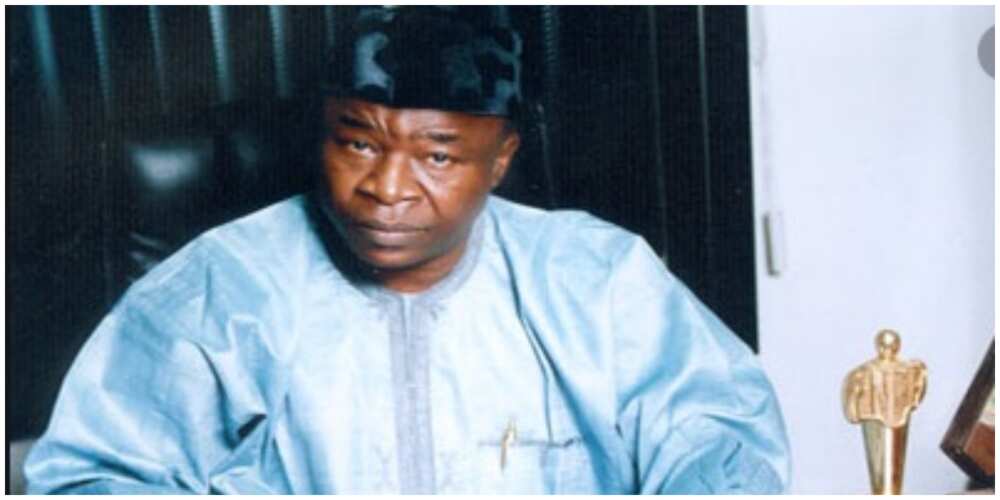 According to him, one was as good as their last production and that they should target imprinting their name first because this would make people be looking for them regardless of wherever they are.
"As an actor, any appearance you put up is an advertisement to the whole world. You may even do a free job today and some organizations would see it and invite you for a multi-million deal the next day. So, everyone should always strive to be at their best in whatever they do. This is because film productions we talk about are materials that will live forever. These materials outlive the producers. Till today, people are still admiring the works of late Ogunde because the man was known for quality and forever people will continue to defer the man as a man of quality."
PAY ATTENTION: Do you have news to share? Contact Legit.ng instantly
In other news, Nollywood actress Chioma Ifemeludike came out to speak on the habit of movie producers using one location to shoot numerous movies.
Chioma, who is also a filmmaker, in an Instagram post stated that the practice has greatly affected the quality of movie production.
The Nollywood star opined that location scouting should be a top priority for every movie producer as the repetition of locations often kills a good story and the technical effort of the crew.
PAY ATTENTION: Get the Latest Nigerian News on Legit.ng News App
---
Kumashe Yaakugh is a Legit.ng journalist with three years of working experience in the media industry. She graduated from Benue State University with a Bachelor's Degree in Mass Communication. Kumashe is an entertainment and lifestyle editor reporting mostly on entertainment and human interest stories. When she isn't working, Kumashe uses her spare time to read about historical events, music and cultures around the world. Learn more about her on Twitter @kvmashe