- Some students of GSC Kagara who were not kidnapped have said they escaped by the whiskers
- One of the boys, Ndako, said he hid in a building in a forest alongside other students while the bandits were shooting
- A worker in the school also said he escaped bullets by swerving until he finally lost the criminals without being hurt
PAY ATTENTION: Join Legit.ng Telegram channel! Never miss important updates!
Student of GSC Kagara in Niger who were fortunate to have escaped abduction by bandits have narrated their horrible and unforgettable experiences.
One of the students, Ndako, revealed that upon seeing the armed gang, he fled into a nearby bush while the criminals were shooting rapidly, The Nation reports.
Ndako said he was lucky enough to escape the many bullets aimed at him and hid in a building in the forest with other students till the morning of the next day (Thursday, February 18).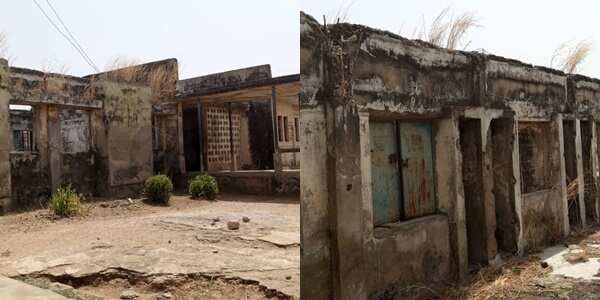 He disclosed that the kidnappers were dressed in Nigerian Army uniforms.
His words:
"I ran into the bush. It was dark and they were shooting but I kept running seriously. Luckily, I got to a house and hid behind it. Three other students met me and we stayed there till morning when we came out."
On his part, a staff member of the school, Aliyu Isah, whose family members are now among the captives, noted that he is shocked to have escaped from the bandits unhurt.
Isah said:
"I ran toward the field and they were shooting at me. I did not run straight. I was swerving to escape their bullets. I ran until I got to a house where I hid until after 2 am when the kidnappers left."
Earlier, it was reported that the security team dispatched from Abuja to Niger state for the rescue of Kagara students and workers had located the captives in the recesses of a forest.
This was confirmed by a security agent who spoke on the condition of anonymity on Thursday, February 18. According to the source, the abductors of the students, staff members, and the passengers belong to the same gang.
---
Onyirioha Nnamdi is a graduate of Literature and English Language at the University of Lagos. He is a Politics/Current Affairs Editor who writes on news and political topics for Legit.ng. He brings into his reporting a wealth of experience in creative and analytical writing. Nnamdi has a major interest in local and global politics.