- A retired major-general, John Gbor, has raised concerns over the state of the nation
- The former military chief said the problems faced by the country date back to colonial times
- Gbor explained that no Nigerian leader is to blame for the way the country is structured
PAY ATTENTION: Join Legit.ng Telegram channel! Never miss important updates
John Gbor, a retired major-general claims Nigerian is ungovernable because of how the country was structured by the British.
The Cable reported that Gbor, who was the presidential candidate of the All Progressives Grand Alliance (APGA) in the 2019 general elections, made the statement at a press conference on Thursday, February 11.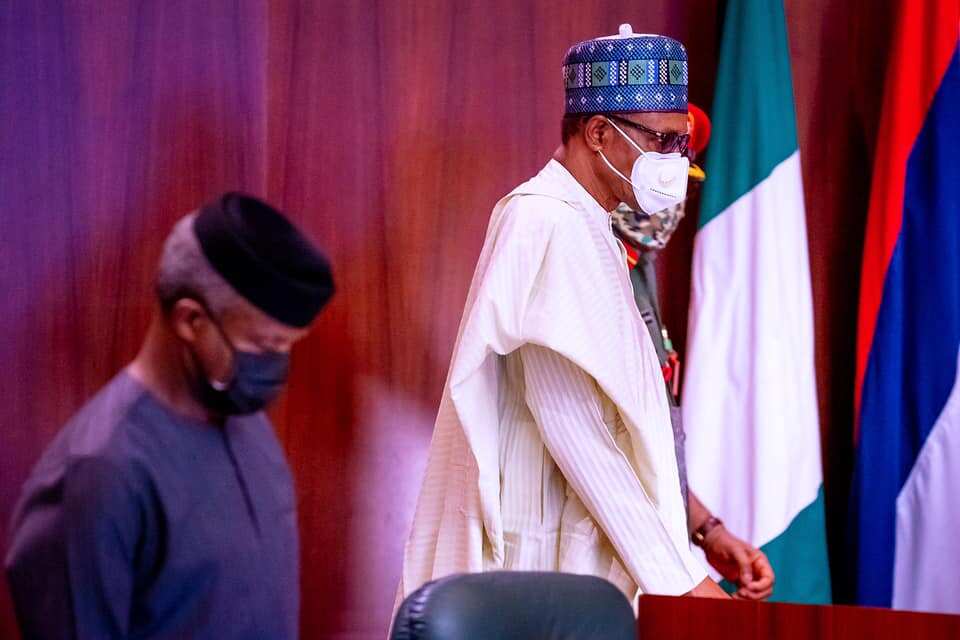 The retired general stated that the British did not intend to make Nigeria a nation.
He claimed that no Nigerian leader, including President Buhari, can fix the country until the obstacles put in place by the British are removed.
He said:
"Thirty-two years after amalgamation, they (the British) did nothing to bring the Hausa and the Fulani together, they did nothing to bring the Igbo and the Yoruba together.
"The British made Nigeria ungovernable; there is nothing anyone can do. President Buhari can't do anything until we remove those things the British put there.''
Gbor said after sixty years of independence, Nigerians are increasingly more divided than ever before.
The retired military officer pointed out that many citizens were still deeply rooted and divided by ethnic groups and the geopolitical regions of north, east, and west.
He advocated for a new constitution as a way of proffering a solution to Nigeria's problems.
Meanwhile, the Nigerian Senate has warned that security problems in the country could escalate into an ethnoreligious war if nothing is done to check the situation.
The warning was made on Tuesday, February 9, during a debate on the various security challenges facing Nigeria, The Nation reported.
The Senate's deputy majority leader, Robert Borroffice, in a motion, expressed serious concerns over rampant cases of insurgency, banditry, and kidnapping in several states.
In another news, Vice President Professor Yemi Osinbajo has assured communities in the country that their cries for justice will be addressed by the federal government.
The vice president made the comment on Tuesday, February 9 after revalidating his All Progressives Congress (APC) membership status in ward one Ikenne in his home state of Ogun.
Kess Ewubare is a senior political/current affairs correspondent at Legit.ng. He has both a BSc and a Master's degree in mass communication. He has over 10 years of experience in working in several fields of mass communication including radio, TV, newspaper, and online. For Kess, journalism is more than a career, it is a beautiful way of life.