Nigeria's national minimum wage is N30,000, though there are still some states in the country that have not been paying the full amount.
PAY ATTENTION: Join Legit.ng Telegram channel! Never miss important updates!
Also, as the effects of the coronavirus pandemic bite harder, some states paying the minimum wage have been mulling slashing it again.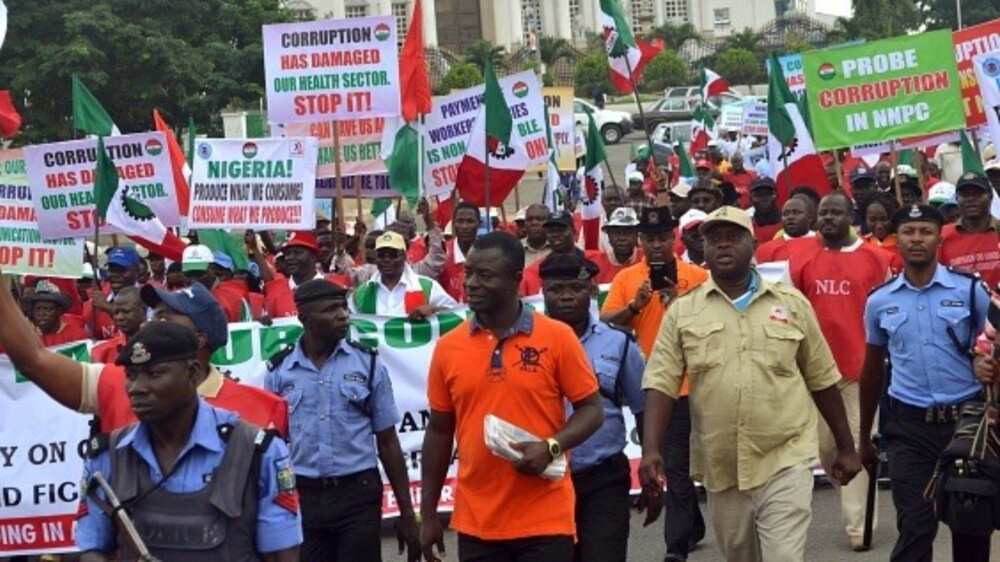 How does Nigeria's minimum wage fair in comparison to other countries, especially those that belong to the Organisation for Economic Co-operation and Development (OECD)? Find out in this piece by Legit.ng.
First of all, the N30,000, when converted into US dollar, using the CBN's current rate of N379 is $79.15.
Now, see blow the list of the minimum wage in 13 countries, including Nigeria:
1. Nigeria - $79.15
2. Australia - $12.60
3. France - $12.10
4. Germany - $11.80
5. Netherlands - $11.00
6. United Kingdom - $10.50
7. Canada - $10.20
8. South Korea - $8.60
9. Japan - $8.00
10. United States - $7.30
11. Israel - $6.90
12. Turkey - $6.70
13. Russia - $2.40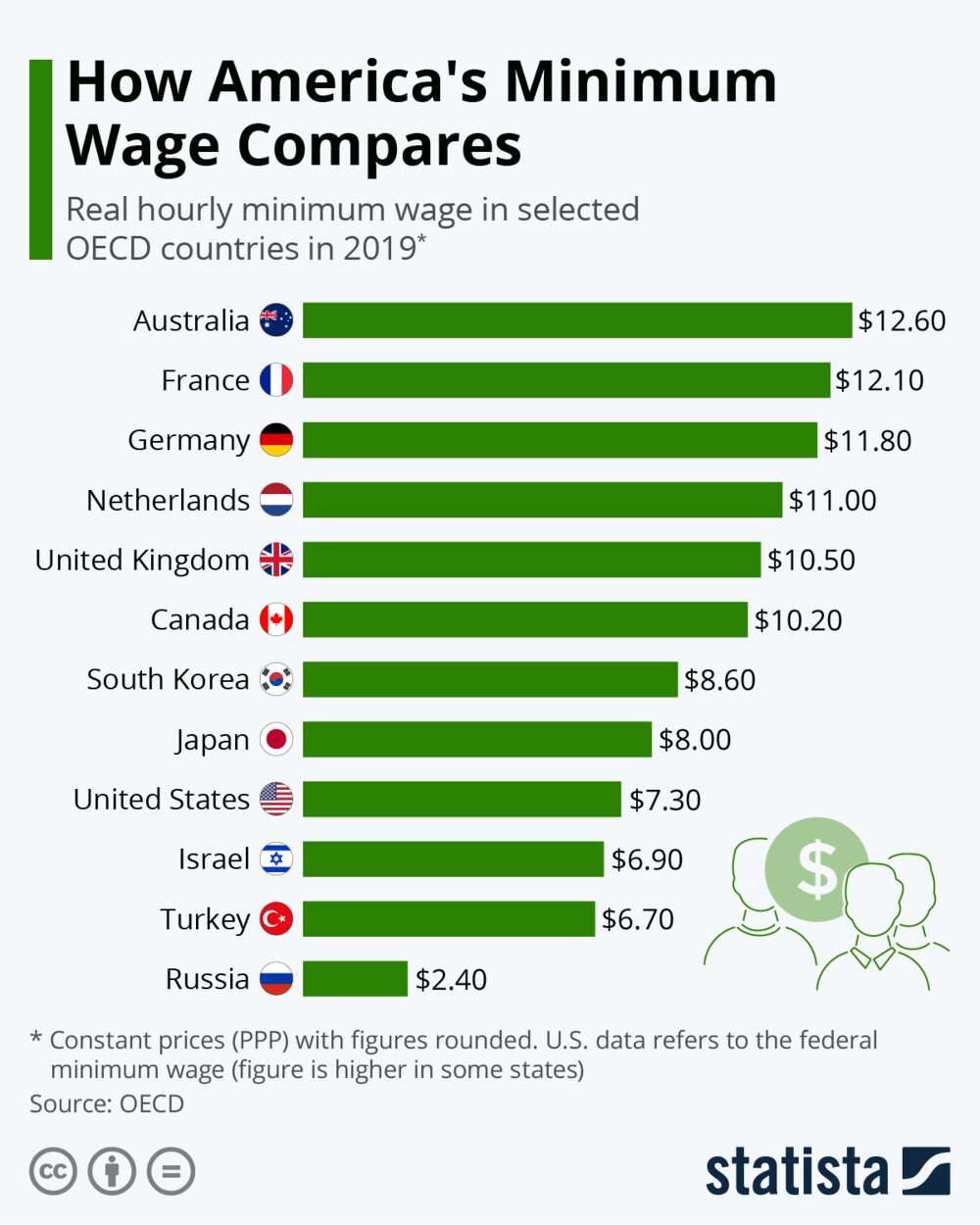 With Nigeria's Nigeria $79.15 towering above the minimum wage in the US and others, does this mean Nigerian workers are better paid than those in the developed economies? Not really.
And this is where the Purchasing Power Parity (PPP) comes in. The PPP, according to the International Monetary Fund (IMF), is:
"The rate at which the currency of one country would have to be converted into that of another country to buy the same amount of goods and services in each country."
It is used to compare economic productivity and standards of living between countries.
The economic implications, considering this factor, is that an average American earning $7.30 minimum wage will most likely have a stronger purchasing power than a Nigerian earning N30,000 in Nigeria, even though the amount is $79.15 when converted to US dollar.
PAY ATTENTION: Install our latest app for Android, read best news on Nigeria's #1 news app
Meanwhile, following the non-implementation of the N30,000 minimum wage, the Nigeria Labour Congress (NLC) has threatened to embark on industrial action in the defaulting states and those owing workers' salaries.
This was contained in the NLC's New Year message signed by its president, Ayuba Wabba.
Legit.ng gathered that Wabba noted that up till date, some states have refused to pay the new national minimum wage.
..........
Nurudeen Lawal is a Legit.ng journalist passionate about fact-checking/verification journalism.
He holds a Bachelor of Arts degree in Literature-in-English from Obafemi Awolowo University, Ile-Ife, Osun State.
As Politics Editor, Nurudeen mostly writes on Nigeria's political and socio-economic developments.
He has attended different workshops, conferences and training on fact-checking and digital reporting, among others. Learn more about him on Twitter, @Nurudeen Lawal_