I was rejected at an audition because of my disability, Nigerian man disabled on both feet laments
- Silver Isaac is a young man who has been disabled on both feet since he was a boy
- In an exclusive chat with Legit.ng he narrated how he was rejected at an audition he had participated in
- Now a tricyle rider, he says he is at times looked down upon but his positive drive to life keeps him going
PAY ATTENTION: Join Legit.ng Telegram channel! Never miss important updates!
Silver Isaac popularly known as Silkily is one young man despite of his physical challenges is still doing well for himself.
The young man, who has been without the use of his legs since he was a boy, makes his living as a tricycle rider (known as Keke Napep in local parlance).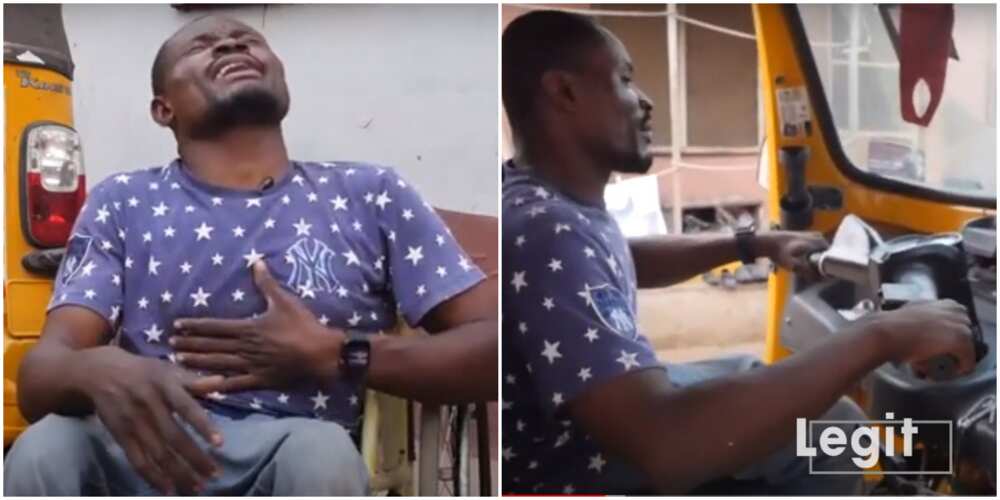 In an exclusive interview with Legit.ng, Silver shared the challenges he had faced and is still facing.
Silkily to Legit.ng Correspondent how judges of the Nigerian Idol music contest turned him down in 2011 and 2012 because of his physical challenge.
The talented singer said:
"Most at times, when it comes to entertainment, some of them don't want to give you the platform because they feel you cannot dance."
About what he faces in his transport line of business he said:
"I suffered a lot of intimidation from the NURTW...Yeah, I go through a lot from them. Many times, they have tried to shut me up from, you know, continuing the business. They felt like i don't have a license to venture into the business because of my inability to work."
"But there is ability in disability. Being disabled is about the mindset to me. It is about what you picture, what you see. How do you see yourself, how do you carry yourself."
He said he doesn't let negative remarks get the best of him as he doesn't look down on himself. Silver stated that he carries himself as a celebrity just as he admitted he has been turned down by ladies severally.
PAY ATTENTION: Click "See First" under the "Following" tab to see Legit.ng News on your Facebook News Feed!
Meanwhile, Legit.ng earlier reported about a physically challenged DJ who spoke on his disability, says there's discrimination.
According to him, he was not born with any disability; however, he had several bouts of convulsion as a child and this eventually led to him being given a wrong injection by a nurse during one of the episodes.
He said that his parents did not notice the adverse effect of the injection on him until three days later.
Source: Legit