Beautiful lady shares chat asking Super Eagles star Alex Iwobi to marry her as Nigerians react
- Alex Iwobi remains a potential hubby, as ladies see the footballer as a good catch
- A Nigerian lady Jessica has revealed messages she sent to the former Arsenal man on Instagram
- Jessica hopes she marries the Super Eagles star someday, saying it is not about money
PAY ATTENTION: Join Legit.ng Telegram channel! Never miss important updates!
Nigerians have taken a cheeky swipe on a lady who sent several messages to Alex Iwobi asking him to marry her, saying she is not the first on the list.
A lady believed to be a Nigerian Jessica has shared messaged she sent to Super Eagles star Alex Iwobi about three years ago, professing her love for the footballer.
It was gathered that Jessica had sent series of messages to the former Arsenal star claiming he got her to be interested in the game of football.
Jessica shared messages on social media saying she had tried to reach the star while she was 18 hoping to become his wife someday.
According to the lady, the Super Eagles player is the one who got her to like watching football games and in one of the chats, she made it clear to him that she is not after his money but his companionship.
Jessica wrote:
"Good luck today on the world cup match I pray you score so many goals, I will be watching you all the way, you made me like football, and I really like you, I don't care about the money I just want to be friends with you and still your wife also."
She added:
"Sorry I haven't texted you in a while. I don't really have a functioning phone atm (at the moment). But I'd get one soon."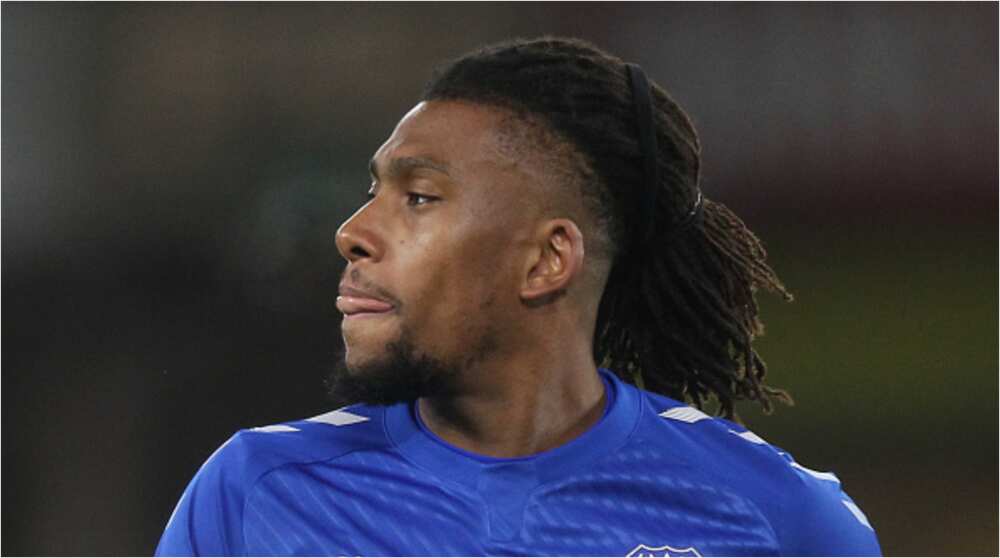 Several comments trailed the post as one wrote: "Somebody should tell her that millions of UK girls are ahead of her."
Another added: "Madam don't go too far. There are many Nigerians here at home who want a lady who doesn't care about their financial status, so chose from them."
Meanwhile, Alex Iwobi's dad Chuka has taken to social media show-off how his adorable daughter, Marie, had hung out with music superstar Davido as well as his football star son before the emergence of COVID-19.
Chuka who has been the number one fan of his son Alex saw his son grew to become one of Nigeria's finest players having dumped England to play for Nigeria.
He has accompanied his son Alex to several club and national team engagements in a bid to show his support for him as he monitors his situation.
Chuka posted a picture showing Alex and Marie hanging out with renowned Nigerian music act Davido.
However, Legit.ng earlier reported that Alex Iwobi is enjoying life under Carlo Ancelotti and the Everton winger has admitted that the current Toffees squad is as good as any of the Arsenal teams he played in.
The Nigerian international has been a regular under the Italian gaffer this season and has played in a defensive role to cover up for injured Seamus Coleman.
Source: Legit