There can be another lockdown, FG sends serious warning to Nigerians
- There can be another lockdown in Nigeria according to Presidential Task Force
- Meanwhile, the FG says it will only consider this if the high rate fails to abate
- The taskforce also urged Nigerians to abide by regulations released by the NCDC to avaoid another lockdown
PAY ATTENTION: Join Legit.ng Telegram channel! Never miss important updates!
If Nigerians are not careful: There can be another lockdown. This was disclosed by the Presidential Task Force (PTF) on COVID-19.
According to the National Incident Manager of the PTF, Dr Mukhtar Muhammad, though the government would be reluctant in taking such decision, it will, however, take it if circumstances warrant it.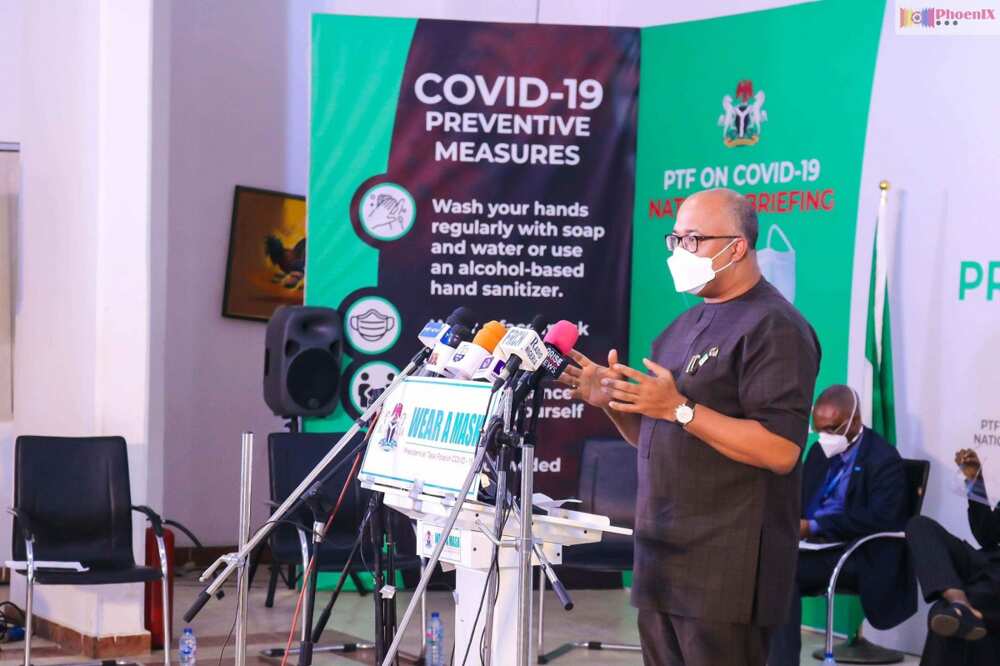 He however said the PTF was working with governors on achieving successful enforcement of already issued guidelines and protocols across the country.
He said:
"Lockdowns help to minimise people's movements and it's very effective because if you don't go out or if you reduce the degree of your movement, you'll also reduce the risk of getting infection.
"Lockdown is not completely out of the table, we are monitoring the numbers, we are monitoring the statistics across the country and where necessary we'll have to take severe measures.
"For now, the PTF is very much aware of the hardship that lockdown brings along, particularly for low-income earners, for small businesses, for people who have to go out daily to get their daily bread, so we are doing everything possible not to have a total lockdown in the country, but for us not to reach that stage, we have to ensure that people take responsibility."
Meanwhile, Legit.ng had reported that amid scare of the second wave of COVID-19 the federal government has directed all the civil workers on grade level 12 and below to continue working from home.
The directive was given on Tuesday, January 26, in a circular by Folashade Esan, head of civil service.
The circular was addressed to the offices of the chief of staff to the president, clerk of the national assembly, permanent secretaries.
Meanwhile, the federal government warned that it would shut down the National Youth Service Corps (NYSC) orientation camp in the states that fail to comply with all COVID-19 protocols.
The minister of youths and sports development, Sunday Dare, gave the warning during the Presidential Task Force (PTF) on COVID-19, on Monday, January 25.
The minister said the NYSC would not allow youths to be endangered, adding that those already deployed to any state affected would be redeployed to other places.
Legit.ng also reported that COVID-19 vaccine is now being distributed globally, bringing hope for the end of the pandemic.
Nigeria is awaiting the first batch of the COVID-19 vaccines into the country in March 2021 according to the authorities.
While many Nigerians await the arrival of the vaccines, some are skeptical about how they will be administered in a country of over 200 million people.
Source: Legit