How police detained, tortured minors for 2 days over N3,000 contribution, extorted their parents
- Some underaged children in Osun state have been tortured by the police
- According to the investigation, the children were detained, tortured for two days over N3,000 contribution
- The parents of the minors were said to have paid N35,000 before their children were released
PAY ATTENTION: Join Legit.ng Telegram channel! Never miss important updates!
It was a sad revelation of the unbridled rot in the Nigeria Police Force when a report that three children between the ages of seven and thirteen were arrested was confirmed true. They were detained and tortured for nearly thirty hours at the Ikire police station in Osun state for participating in a children's thrift and contribution.
Legit.ng's regional reporter, Gboyega Bakare, who followed the case, gathered that the underaged children namely-Alia-7, Aisha-13 and Medina-11, were arrested by some police personnel in Ikire command on Monday, January 18, and detained till very late the following evening.
Narrating her ordeals in the hands of the police, the mother of two of the children narrated how her children were forced to sleep in the cell over the crime they knew nothing about.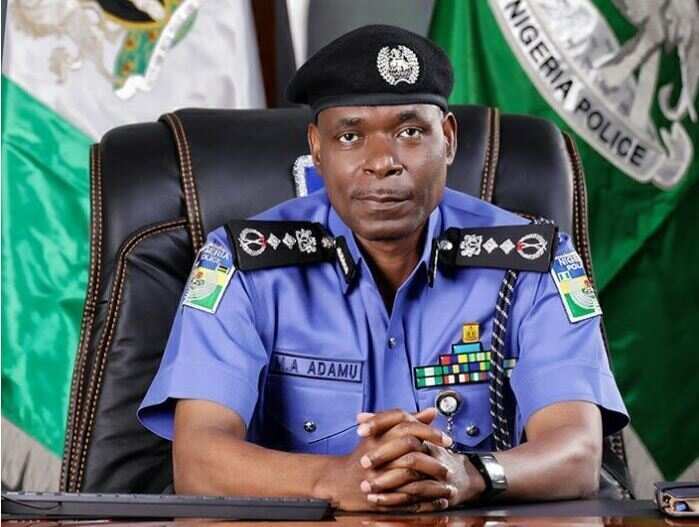 She said:
"The police stormed our house around 1 pm on January 18 and arrested my children. They said some other children who were reported to have stolen some huge amount from their aunt had confessed that they invested some of the money they stole in a thrift which has my daughter as the coordinator.
"They refused to listen to any of our pleas even after they had seen the record of the contribution that the said thieving children only contributed the sum of N1,500 which they had already withdrawn. My children had to sleep in their cell overnight.
"They didn't allow us to see them, and when I went there the following morning with food, they arrested and detained me too. My children had been tortured and threatened with jail if they failed to confess how much they were given by their friends.
"They had cried so much that they couldn't eat. We were released late in the evening after my family had been forced to pay the sum of N35,000 for bail. They also seized the N3,000 balance found in the children's thrift record book. It has been most traumatic for the innocent young children to sleep in a police cell."
Lamenting about the high level of unprofessional conduct and blatant extortion by the police, Aisha's father Aderemi said that people saddled with the responsibility of protecting us have now turned the instrument of law to meal ticket.
"We are doomed in this country. People saddled with the responsibility of protecting us have now turned the instrument of law to meal ticket. Even when it is written on their wall that bail is free. Imagine police threatening to jail innocent underaged children just because they are practising saving culture among themselves with glaring proof of innocence.
"It was very clear that my daughter had no connection with how the other girls stole their aunty's money, but they wanted to arrest as many people as possible so that bail money accruable to them could be much. They have collected money that they wanted and the girls have been released."
In the process of getting the fact of this story, Legit.ng regional reporter who went to the station was harassed and manhandled by officers of the station led by one Mathew Lucky. He was practically bundled to the presence of the station's DPO, preferring trumped-up charges of obstructing the investigation and attempting to blackmail the police against him.
The DPO, Oke Sampson, having listened to Legit.ng's reporter's side of the story and confirmed his status as a journalist, directed that he should be released after all pictures relating to the case, found on his phone were forcefully deleted.
PAY ATTENTION: Install our latest app for Android, read the best news on Nigeria's #1 news app
The DPO later apologised for the rough conduct of his men and pleaded that the story should be dropped.
Meanwhile, Legit.ng had previously reported that the Inspector-General of Police (IGP), Mohammed Adamu, said doctors can proceed to attend to victims of gunshot first before asking for any police report.
It was reported that the IGP made this disclosure on Monday, January 25, when he appeared on Channel TV's Newsnight programme.
The Nigeria Police Force in recent times had ordered hospitals, doctors and medical experts to reject victims of gunshot without a police report.
Source: Legit