Bill Gates makes crucial statement about another pandemic after Coronavirus
- While the world is still neck-deep in the fight against the deadly Coronavirus, Microsoft co-owner, has made a crucial statement
- Bill Gates, as a note of warning, has called on world leaders to make ready for the next pandemic so as not to be taken unawares
- The billionaire said till vaccines get across boards, new clusters and strains may yet emerge
PAY ATTENTION: Join Legit.ng Telegram channel! Never miss important updates!
Bill Gates has sounded a crucial warning to world leaders about the pandemic to come after the Coronavirus.
Speaking through the Bill and Melinda Gates Foundation, in their latest annual letter released on Wednesday, January 20, seen by Legit.ng, the billionaire maintained that while everyone across the world is deserving of the scientific breakthroughs of the preceding year, it is not an error to start now to prepare for the next pandemic.
In the letter titled 'The Year Global Health Went Local', Bill and his wife highlighted their opinion on how they wish the current pandemic is handled as well as the numerous projects they have been funding for the benefit of humanity.
Bill Gates said his foundation was in the leading position to ensuring that third-world and developing nations lay their hands on available vaccines.
Gates, according to Eye Witness News, believes securing more approvals for newly developed vaccines and consequently increasing vaccine production is pivotal to global vaccine rollout.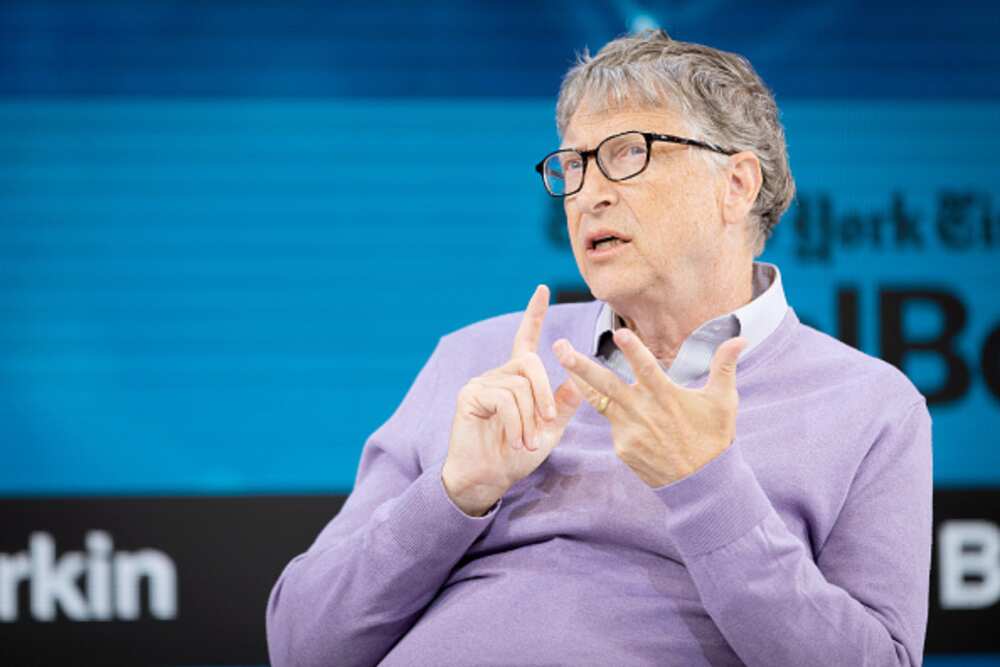 He said:
"The first two vaccines that were approved were fairly costly to make and hard to scale up. They're very good vaccines, Pfizer and Moderna, but it's the next three, including Johnson & Johson, AstraZeneca and Novavax, that will give us the highest volumes, the ease of scaling and the thermal stability."
Gates, who during a briefing of the annual statement had said the pandemic cost the world $28 trillion, emphasised on the importance of countries in keeping up with public health developments.
While African countries are still lagging behind as regards vaccine production, the virus, according to John Hopkins University 2.1 million lives globally with over 100 million people contracting it.
The tech maverick cautioned against fake news which he described as dangerous, stressing that it will be shameful if the virus keeps its hold on countries owing to unfounded opinions from conspiratory theoriests and those against vaccination.
He however expressed optimism that an end is in sight for the virus and in the coming weeks, the numbers should drop as a result of progresses recorded so far, particularly with the emergence of vaccines.
He explained:
"...Certainly, by some time next year, I believe we'll be able to say we'll be largely back to normal."
PAY ATTENTION: Click "See First" under the "Following" tab to see Legit.ng News on your Facebook News Feed!
Meanwhile, Legit.ng had earlier reported that Bill Gates said the rich world will end COVID-19 pandemic by the end of 2021.
Gates said some of the vaccines that are currently being developed are likely to only help in wealthier countries.
Source: Legit.ng