Nigeria's Chijioke Ekechi bags PhD scholarship in US without master's degree
- Chijioke Ekechi, a Covenant Unversity graduate, joins the list of Nigerians making his country proud
- Ekechi's brilliance will make him 'jump over' getting a master's degree as he secures a scholarship for a PhD in the US
- The young man from the eastern part of Nigeria wants the country's youths to be hardworking at all times
PAY ATTENTION: Join Legit.ng Telegram channel! Never miss important updates!
Chijioke Ekechi, a Nigerian youth and Covenant University Bachelors of Science (B.Sc) holder, has made his country proud with his academic excellence.
Ekechi bagged a doctor of Philosophy (Ph.D) scholarship in the United States of America without having a master's degree.
Chijioke, who disclosed this great achievement to Legit.ng's correspondent, Adeoye Adewunmi, said the scholarship gave him an admission into Tennessee Technological University in the US for a study in 'Automation and Artificial Intelligence'.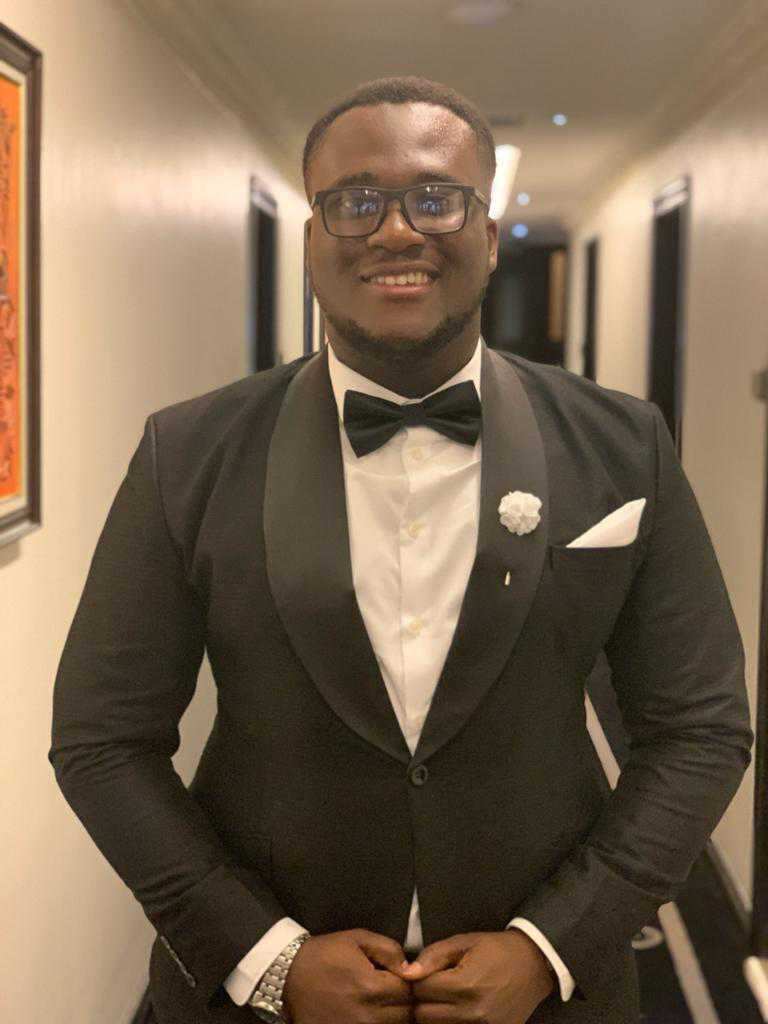 The awardee, who graduated with a strong 'Upper Credit' at Covenant University, explained that the scholarship allows for master's degree which automatically transfers its credit units to the PhD programme expected to be wrapped up within three to four years.
Ekechi described this feat as grace and favour as there were so many more qualified candidates than him for the scholarship but he was still chosen while they were rejected.
He added that his ample time was used in surveying and planning the steps for the Scholarship as this was what made it easier for him to record this success when the opportunity presented itself.
He told Legit.ng:
"If you don't have your master's degree, you would be allowed to do it so you can have your Masters Degree. Then, when you are done, you transfer your credits in master's to a PhD. So, rather than starting your Ph.D afresh, you start from third year of your Ph.D.
"So, instead of spending the usual six to seven years, you just spend 3-4 years in bagging a PhD. It was grace because I know a lot of people who were more qualified than I was and still did not get an offer as good as this.
"Well! I spent quite some time surveying and planning regarding all the steps I was going to take. So, when it was time to execute, I just knew what to do and how to go about. Moreso, I had already reached out to couple of people who were there at a time and they gave me pointers. So, I think I was very very resourceful."
An elated Chijioke has, therefore, charged Nigerian youths to place premium and emphasis on hardwork, honesty, smartness and most importantly nosing for credible and impactful information.
Hear him:
"I would enjoin my fellow Nigerian youths to prioritize hardwork, honesty, smartness and and most importantly always seek information. I did not come out with a first class from the university but I was still able to do this irrespective of what everyone usually says about First class students.
"Even if you are second-class lower, I know a couple of places you can actually still get your fully funded graduate degree."
In a related development, Legit.ng recently reported the story of Ololade Adetifa, a graduate of electrical electronics engineering, who achieved one of the worthiest results in a male-dominated field of study.
PAY ATTENTION: Download our mobile app to enjoy the latest news update
Ololade did not just graduate, she also made distinction, as she stated in a post on her LinkedIn account.
Staying poor in Nigeria is better than traveling abroad by road - Returnee | Legit TV
Source: Legit.ng