2021: Underperforming ministers and 4 others issues PMB should focus on
With the start of a new year, many Nigerians are looking forward to putting 2020 behind with a renewed hope of better governance.
PAY ATTENTION: Join Legit.ng Telegram channel! Never miss important updates!
In order to achieve this for the people, there are crucial issues that urgently need the attention of President Muhammadu Buhari.
With less than three years to the end of his second term, the Nigerian leader has to double his efforts and deliver the dividends of democracy he promised to the people.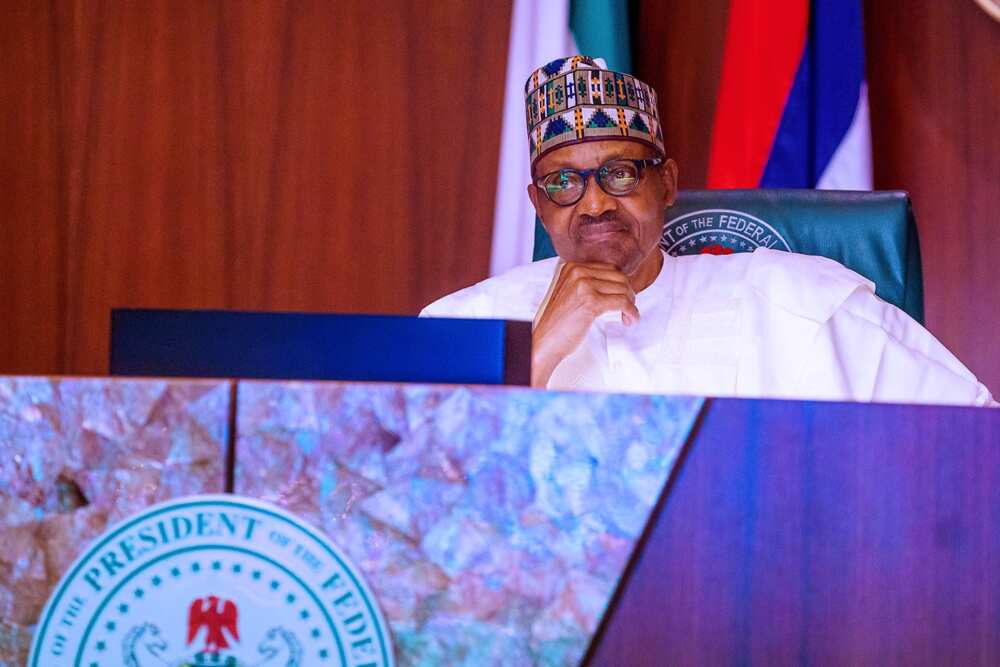 In this piece, Legit.ng highlights 5 key issues the president needs to address in 2021:
1. Rejig security architecture
The worsening security situation in Nigeria especially the killing in the north has become a source of concern for Nigerians both at home and abroad.
The escalating banditry and Boko Haram attacks definitely require new ideas to address the situation. Several of these incidents sparked outrage on social media with many calling for the resignation or sack of the service chiefs.
Time is no more on the president's side as he needs to step up and deliver the dividends of democracy as promised to secure lives and properties.
2. Sack underperforming ministers
In 2021, the president needs to make move against ministers and appointees not working in line with the goals of his administration.
Though some ministers have lived up to the expectations of Nigerians, others have been somewhat absent in their duties.
With 42 ministers at his beck and call, Buhari should be able to deliver on the numerous promises he made to Nigerians. It is time for the president to wield the stick no matter whose ox is gored.
3. Hands off party issues
It appears President Buhari seems more proactive in dabbling into issues of the All Progressive Congress (APC) than addressing governance concerns.
Many Nigerians have failed to understand why the president should be meddling with the affairs of the ruling party instead of busying himself on how to address matters that are of great importance.
Citizens are of the opinion that they would feel a lot better if the president channels the same amount of effort he puts in party matters to issues of the nation.
4. Lay a good foundation for his successor
The president must start focusing on policies that would be inherited and sustained by his successor as a way of continuing some of his administration's ideas such as trader moni, survival funds programs, more armed and attack helicopters for military, CAMA law, etc.
5. COVID-19 pandemic
Amid fears of a second wave of the coronavirus, President Buhari should ensure that state governments provide food, shelter, and other basic necessities for people losing jobs or income during the pandemic.
The first total lockdown and #EndSARS protests exposed the government's inadequacies in providing for the poor and most vulnerable.
As of Thursday, December 31, Nigeria has recorded 87,510 confirmed infections and 1,289 related deaths across all 36 states and the FCT.
PAY ATTENTION: Install our latest app for Android, read best news on Nigeria's #1 news app
Insecurity: Will you be travelling for festivities? | Legit TV
Source: Legit Newspaper