Stocking stuffer ideas for men: what to gift the people you love
Stocking stuffers are one of the most adorable and wholesome gift option, because you can fill the sock with many small things that can be delightful for the person you care about. There are plenty of creative stocking stuffer ideas for male family members that you can make come true, and here are some of them.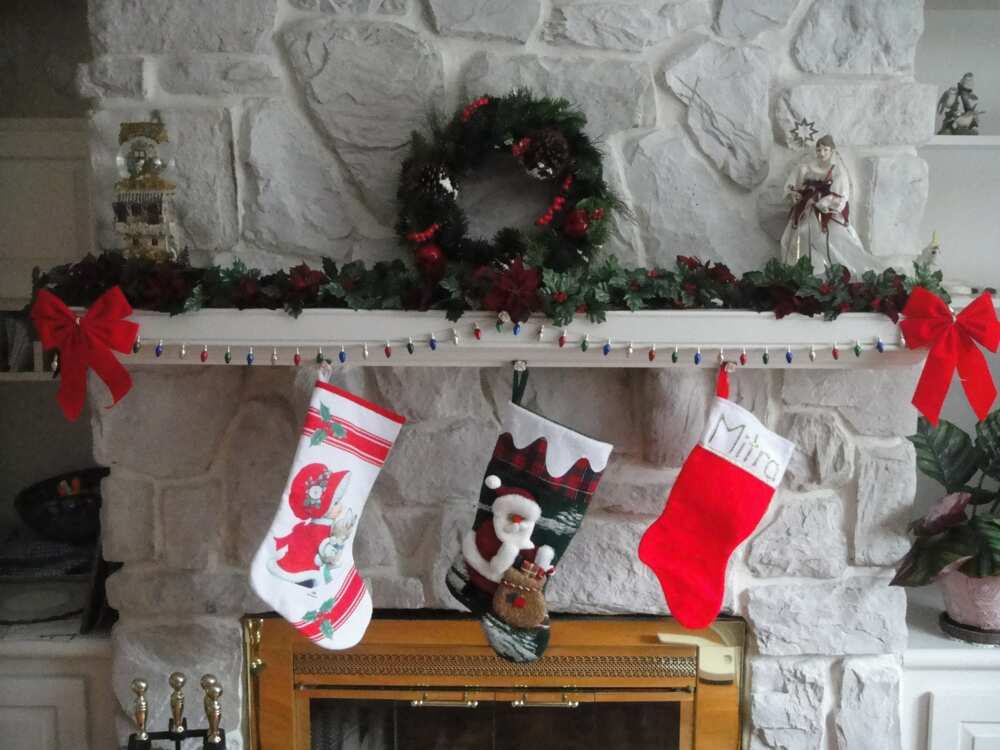 Shopping before the holidays and trying to find the best gift for everyone is quite tricky. Sometimes, it is difficult to guess what exactly would the person like to receive as a present.
It can be particularly difficult to figure out a present for a male relative, especially if you do not know what they like. The question "What gifts do guys want?" is one of the most lingering on our minds during the holiday time.
However, a lot of people turn to the online guides which can help them decide on the best stocking stuffer ideas for their loved ones.
Stocking stuffer: what is it?
The definition of this term is "a small present suitable for putting in a Christmas stocking". Therefore, it is a special heartfelt collection of gifts, which you put in a big sock and give to someone you care about.
There may be a misconception that such a present is mostly suitable for young children. Nonetheless, stocking stuffers for adults are extremely popular nowadays, and a lot of grown people tend to gift these to their friends and family.
Stocking stuffer ideas for men
What do you put in a man's stocking? Often, we have no idea what to give someone, even if it is a person we love and cherish.
The best stocking stuffers are the ones with a lot of small, yet practical gifts. Your father, husband, brother, or male friend will appreciate practicality, so you can fill their sock with many little presents that will come in handy.
Check out these fun ideas of stocking stuffers for men. Perhaps, you will find something that is just perfect for your loved one.
1. Hair product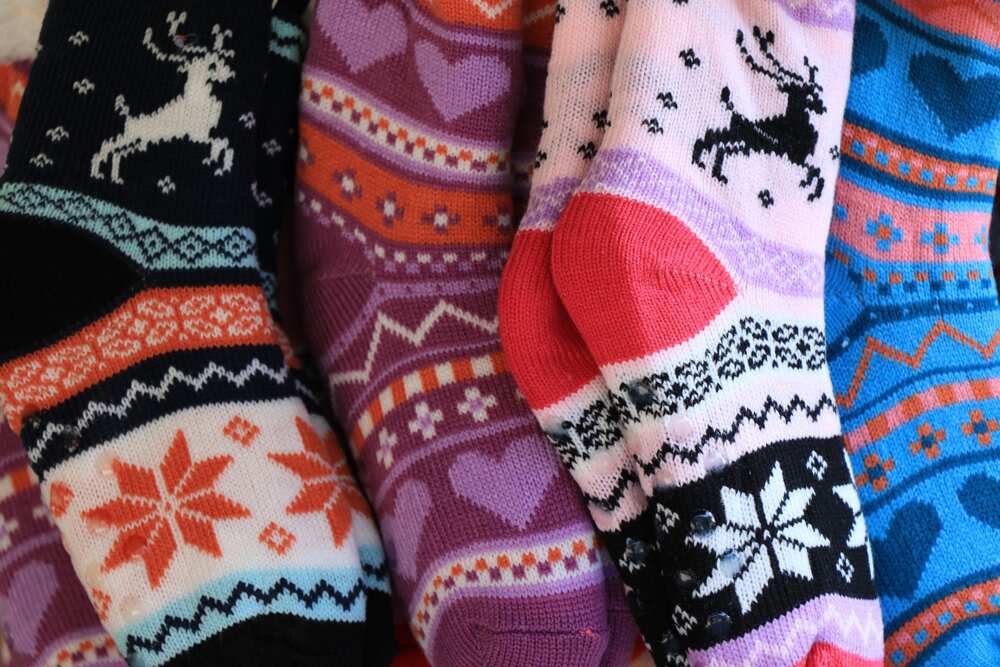 Recently, a lot of new goods has appeared on the hair product market for men. There are a lot of shampoos, gels, and styling production to choose from; no matter if your person is a hair styling enthusiast or simply likes to take care of himself, it will be a good present for him.
2. Flashlight
Imagine your father, brother, or husband stumbling in the dark because he has trouble finding keys from his car which he has dropped, or walking around the house in the dark when he can not sleep. For these purposes, you can give him a nice pocket flashlight which he can use at any time.
3. Pens
There is a chance that your guy writes a lot of student notes, business papers, or perhaps creative works. This means he will always be in need of a pen, so you can stuff his sock with plenty of those so that he never runs out of them.
4. Beard oil
No matter if the man you are buying presents for has a lush beard or a stubble, he will definitely need an oil for it. The main benefits of a beard oil is that it keeps the skin from getting dry, takes care of whiskers that grow irregularly, and has a pleasant smell.
5. Sunglasses
In summer, when the sun is most intense, it may be a nice idea to go out wearing a pair of shades. It is one of the most practical stocking stuffers ideas that your male relative or friend will appreciate.
6. Pocket knife
It is important for personal safety to carry a pocket knife around so that you can always protect yourself when you feel unsafe. You can give one to the man you are filling up a sock for - this way, he can feel like he can defend himself at any time.
7. Portable phone charger
A portable phone charger is, without doubt, one of the most practical gifts that you can give to anyone. A lot of adult stocking stuffers contain this useful gadget, and it will help your loved one charge his phone no matter where he is.
8. Pocket handwarmer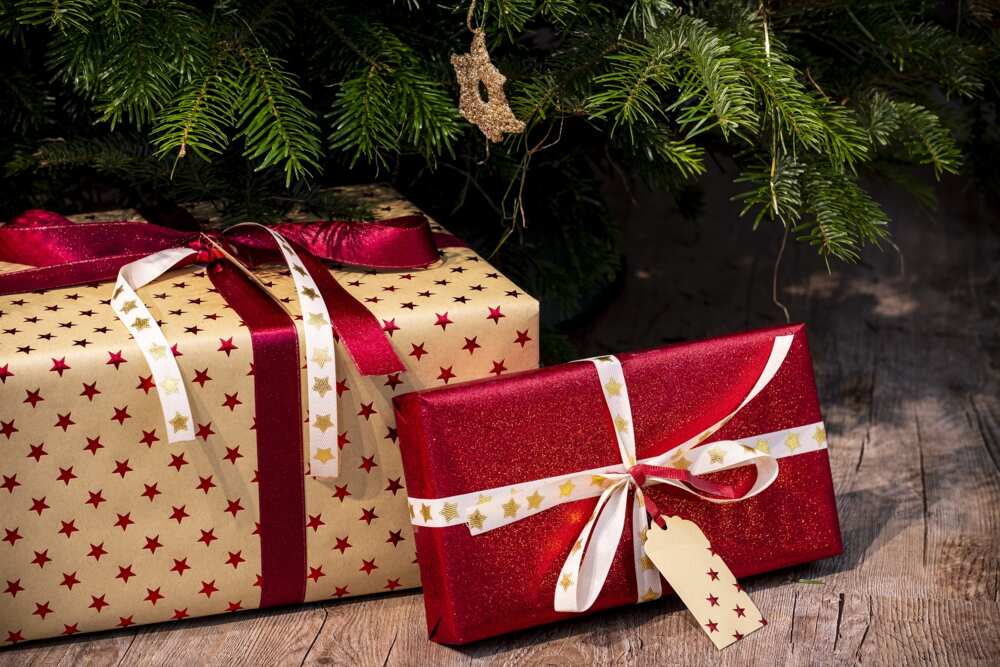 If you live in a place where winters are especially cold, it is likely that your friends and family often yearn for warmer weather. A cosy pocket handwarmer would be handy for the man who frequently spends time outside.
9. Hat
A comfortable beanie would keep him warm and remind him of your love and care. There is a huge selection of nice high-quality hats of any style or colour which you can put in mens stocking stuffers.
10. Socks
What is a better present than giving him socks with a hilarious print as a joke? If you are feeling up to something, you can even order socks with a custom print, such as his face, or his dog's face, or anything you fancy.
11. Sneaker balls
Sneaker balls are special refreshers that can be put anywhere to deodorize this area. If his bag, his shoes, or his pocket needs refreshing, he can toss it in there for a better smell.
12. Mini-bottle of booze
If your person likes some booze from time to time, you can buy him a small bottle of alcohol. These can be purchased at any liquor store.
13. Face mask
In these trying times, people need face masks to protect them from dangerous viruses. You can buy him a washable mask, which is also soft and comfortable to wear.
14. Wallet
You can purchase a nice wallet for him, which has all the sections that are needed: for an ID, a credit card, and money bills. It is perfect for everyday life, work, and travels.
15. Chewing gum
Perhaps it is not a suitable gift on its own, but it would be perfect to throw some gum into the sock as a pleasant addition to all the other little things. You can find some at any candy store.
16. Cooling towel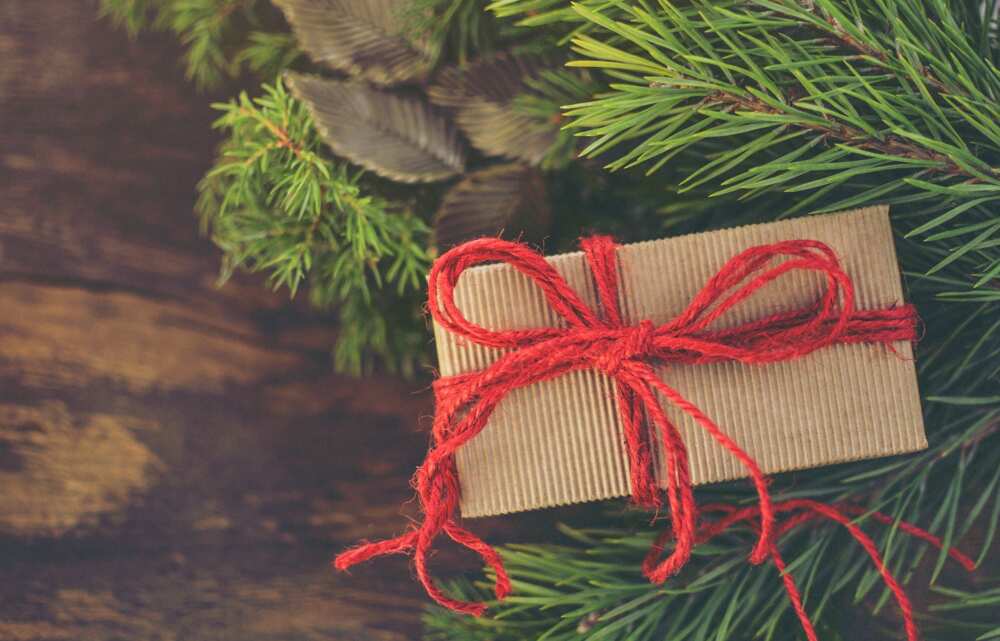 A cooling towel can be a perfect gift for a gym enthusiast. It can be used to wrap around his neck after a good workout, as well as to cool down on a hot summer day.
17. AncestryDNA test kit
This gift would be ideal for someone in your family, such as your father, uncle, or brother. Through the AncestryDNA test kit, he can learn more about his heritage and ethnicity.
18. Party game
Is your loved one into various party games? You can gift him the one that he does not have yet, and perhaps, he can test the waters by instantly playing it with friends and family.
19. Smartwatch
Men often wear watches, and having a smartwatch is a special delight for them, since it has so many functions. It can be used for fitness and plenty of other things.
20. Lip balm
People who have dry lips in the cold weather need to make them smooth with a lip balm. A special lip balm kit would be a nice gift for your boyfriend or husband, and will definitely come in handy, especially in winter.
We hope these stocking stuffer ideas for men will help you choose the best presents for your loved one.
READ ALSO: What do I want for my birthday? Best gift ideas for the undecided
Legit.ng reported about the best ideas for birthday presents. Some people are undecided on what they want for their birthday, since it is quite a tough choice.
If you are one of such people, here are some suggestions that you can give your loved ones. When they know for sure what you want for your special day, it will make their shopping much easier.
Source: Legit.ng