Idowu Philips (Iya Rainbow) biography: age, husband, net worth
Idowu Philips, popularly known as Iya Rainbow, is a veteran Nigerian nurse, actress, movie producer, and director. Her acting career debuted in the 1990s.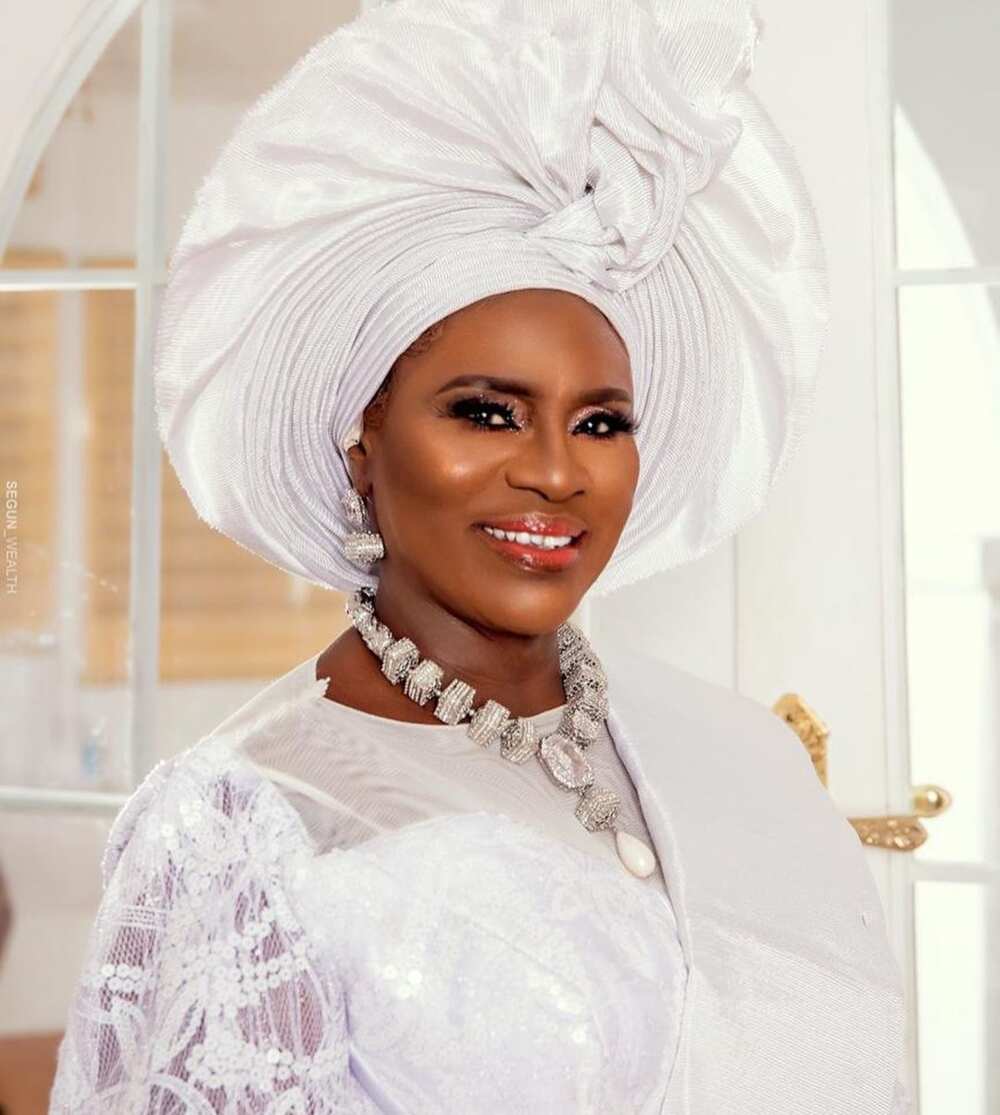 Idowu got her stage name, Iya Rainbow, from Sir Hubert Ogunde's theatre group. The name originates from Osumare which means Rainbow. Sir Hebert worked closely with Idowu's husband before he passed away.
Idowu Philips profile summary
Full name: Idowu Philips
Date of birth: 16th October 1942
Place of birth: Ijebu Ode, Ogun State
Idowu Philips age: 78 years (as of 2020)
Nationality: Nigerian
Ethnicity: Black
Marital status: Widowed
Spouse: Late Augustine Ayanfemi Philips
Profession: Actress, director, producer, nurse
Net worth: $500, 000
Idowu Philips biography
Idowu was born on 16th October 1942 in Ijebu Ode in Ogun State. What is Iya Rainbow age? The actress is 78 years old as of 2020. She is the daughter of Prophet Jacob Adebanjo Ifemade and Mrs Ifemade.
She has not publicly revealed anything about her childhood and siblings.
Iya Rainbow studied at Ijebu Ode Ogun State for both her primary and secondary school education. After completing her high school education, she enrolled in a nursing course. Later on, she graduated as a certified nurse and practised nursing for 20 years.
Career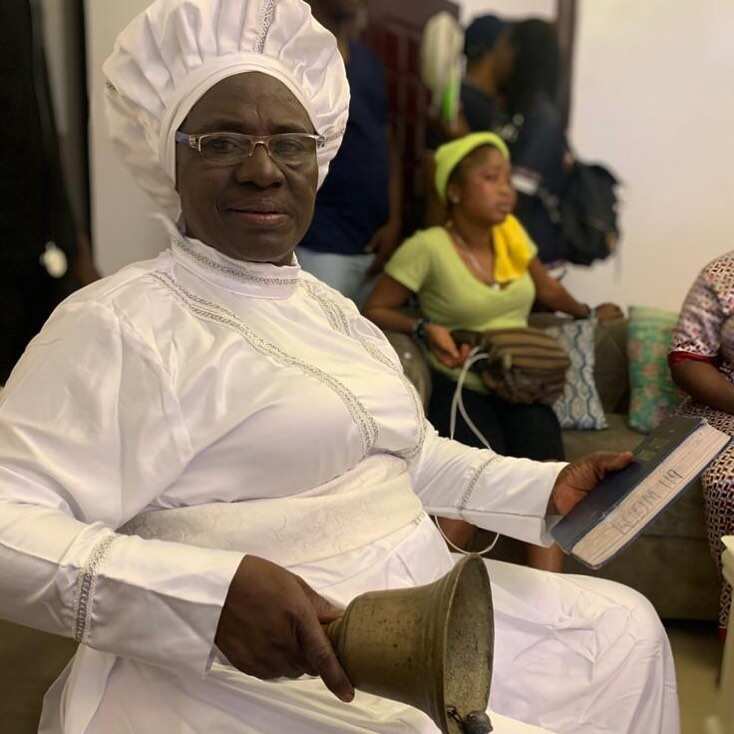 Idowu worked as a certified nurse in various general hospitals in Nigeria for 20 years. She would occasionally act in the theatre while still a nurse.
After the death of her husband, she quit nursing and ventured into full-time acting. What was Iya Rainbow age when she quit nursing? She was 45 years when she decided to quit acting and venture fully into acting.
Ever since then, she has taken part in several movies both in Yoruba and English. Some of these movies are:
1997 - Back to Africa
2000 - Lagidigba
2002 - Jesu Mushin
2002 - Irepodun
2002 - Eyin Ogongo
2003 - N150 Million
2003 - Ìfé òtító
2003 - Fila Daddy
2003 - Arewa okunrin
2003 - Omo Oku òrun
2003 - Okun Ife
2004 - Okun Ife 2
2004 - Okan Soso
2004 - Okan Soso 2
2004 - Ògìdán
2004 - Ògìdán 2
2006 - Abeni
2006 - Odun Baku
2006 - Mewa n Sele
2006 - Èebúdolá Tèmi
2006 - Agbefo
2006 - Agbefo 2
2007 - Orita Ipinya
2007 - Olugbare
2007 - Olóri
2007 - Maku
2007 - Kootu Olohun
2007 - Kilebi Olorun
2008 - Taiwo Taiwo
2008 - Taiwo Taiwo 2
2008 - Itakun Ola
2008 - Ìkúnlè Kèsán
2008 - Ikilo Agba
2008 - Igba Ewa
2008 - Aje Metta
2008 - Aje Metta 2
2009 - Ìpèsè
2009 - Ìdàmu Eléwòn
2009 - Elewon
2009 - Akoto Olokada
2009 - Akoto Olokada 2
2018 - Oga Bolaji
2019 - Sugar Rush
In 2017, Idowu traveled to Nigeria to feature in and guard a documentary shot by her son Femi Phillip. The documentary was about Mose Orimolade, the founder of Cherubim and Seraphim.
Idowu has been awarded for her excellent talent. She is a proud recipient of the Lifetime Achievement Award at the City People Entertainment Awards.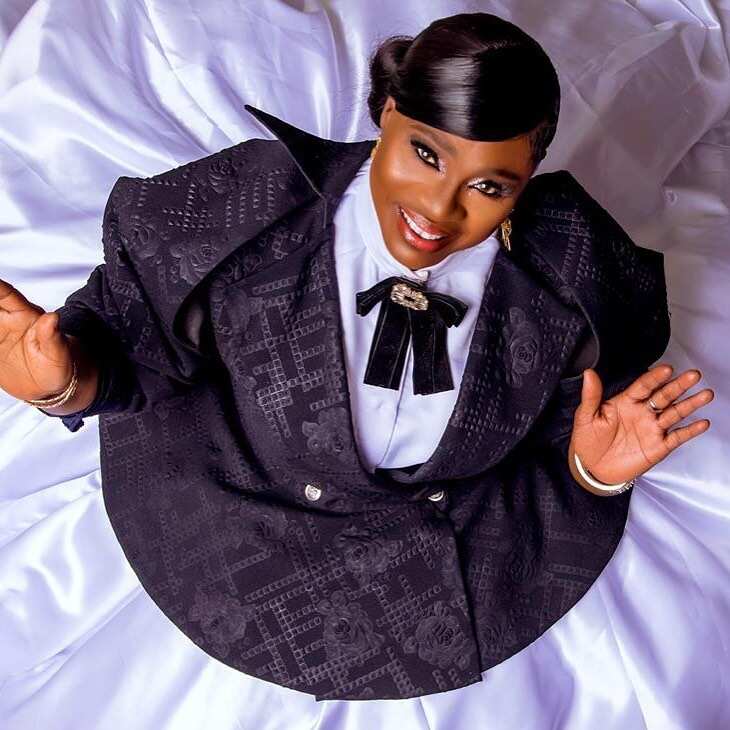 Idowu Philips husband and children
Idowu was married to Augustine Ayanfemi Philips. Augustine worked closely with the late patriarch of the Nigerian Film Industry, Sir Hubert Ogunde. The duo tied the knot in 1960 and stayed together until Augustine passed away in 1986.
The actress is blessed with five children. Among them are Sola Osborne and Femi Phillips who are in the film industry. After her husband passed away, she chose not to remarry and opted to focus on taking care of her kids.
Net worth
Mama Rainbow is a certified nurse, movie director, producer, and actress. She has earned several endorsements from various brands such as Airtel. All these ventures have helped in raising her net worth. She is estimated to be worth $500,000 as of 2020.
Iya Rainbow is one of the highly respected Nollywood actresses with decades of experience. She is gifted in interpreting roles in movies and films and she does it brilliantly. Idowu Philips is still remembered for the roles she played long ago.
READ ALSO: Cazzie David bio: Age, height, net worth, boyfriend, movies
Legit.ng recently explored the life of Cazzie David, who is a successful actress, producer, director, and screenwriter. She is the daughter of Larry Gene, a comedian. As of 2020, Cazzie is 26 years old.
The actress has featured in many television series and movies such as CollegeHumor Originals (2016), Hannah Montana (2007), and Stealing Pulp Fiction (2020).
Source: Legit.ng News