I want to relocate with my family to Canada - Nylon picker
- Nze Arinze Chukwu is a 43-year-old man who picks nylon for a living
- He revealed how the business has been able to aid and sustain him financially
- According to the father of six, he plans to relocate to Canada with the proceeds made from it
PAY ATTENTION: Click "See First" under the "Following" tab to see Legit.ng News on your Facebook News Feed!
Nze Arinze Chukwu, a father of six, has found a means of staying afloat financially at a time when unemployment is considered a big deal in Nigeria. The young man, who picks used nylon on the streets to rewash and sell to companies who have needs for them, has shared with Legit TV how his hustle started and what he has been able to achieve with the business.
Chukwu, in an interview with Legit.ng, revealed how he sources for the nylon he picks and repackages for industrial companies. He buys some while he picks some on the streets. The nylons are then washed, dried off and sold to companies who recycle them.
The 43-year-old man shared with Damilare Okunola of Legit TV his journey since the inception of the business. He used to pick nylons from waste bins and dumpsites in the past. Gradually, the business grew to the point that he started supplying companies.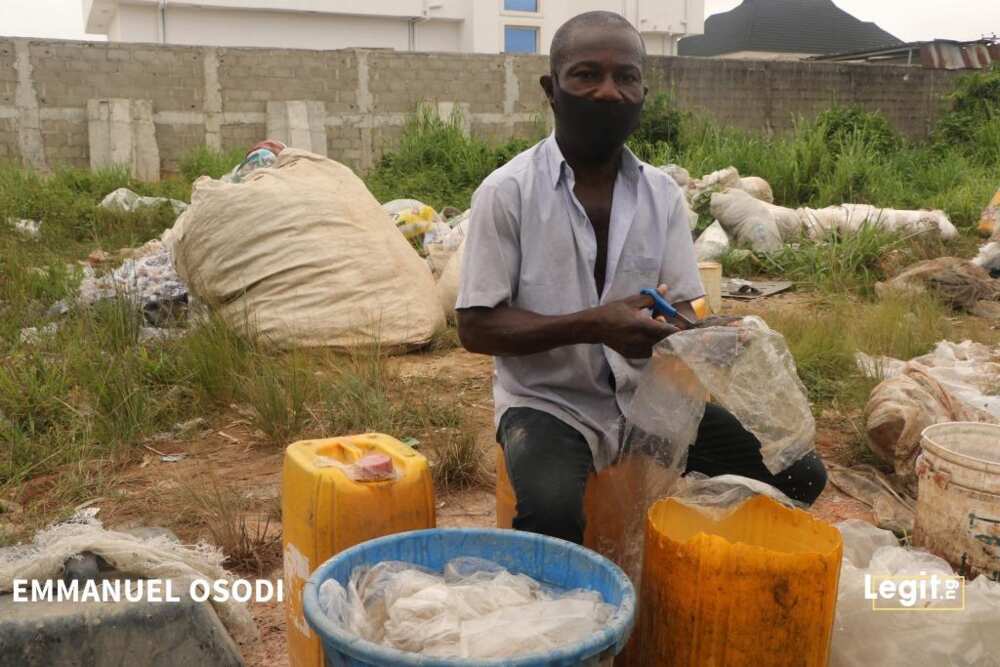 READ ALSO: Kelechi Madu: Nigerian man appointed minister of justice and solicitor general in Canada
The correspondents of Legit.ng discovered Chukwu around Ikotun area of Lagos. He started the nylon picking business two years ago when his butchering and driving business collapsed. He first ventured into the sales of cartons and proceeded to nylon picking. He said that he got the inspiration to pick nylon through divine intervention.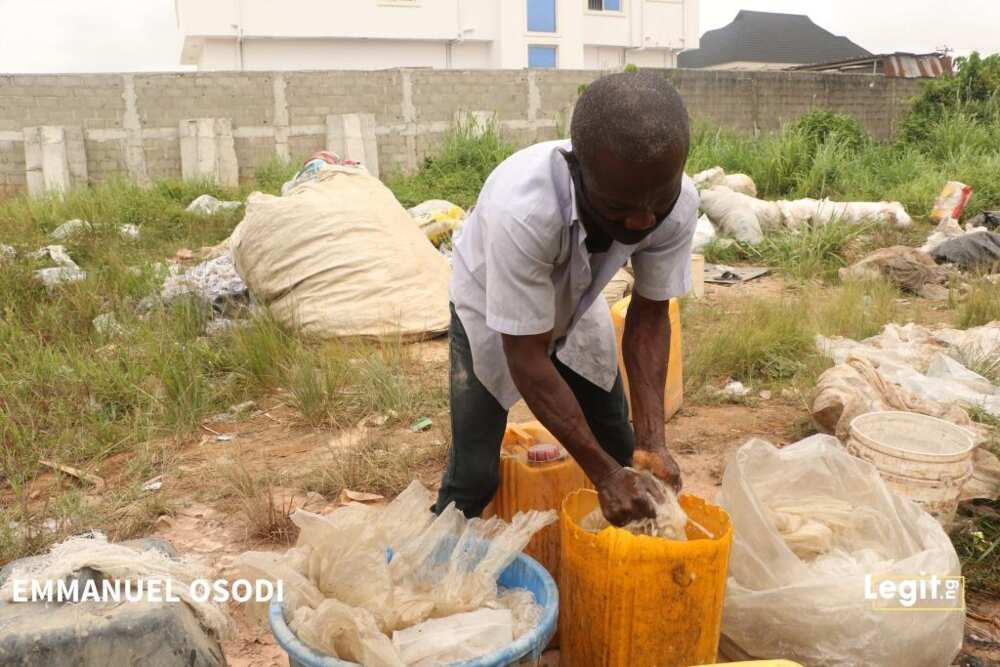 He considers the business to be a good one; however, he said he is not ready to divulge too many details about it in order not to breed competition. But as far as he is concerned, it is a lucrative business that brings in double the amount invested in it.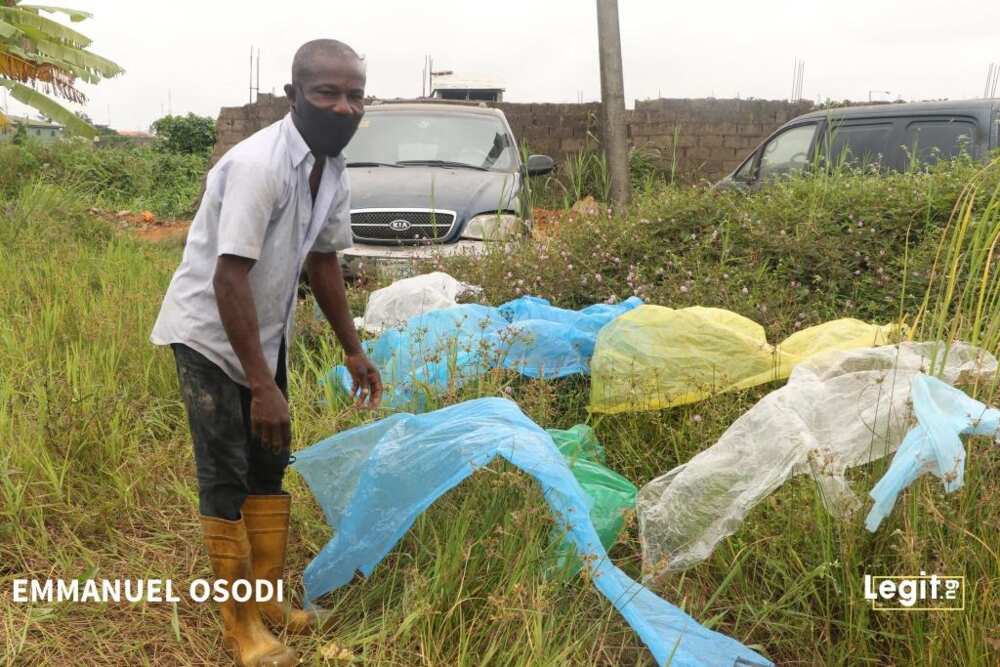 The nylon picker also stated that he does not make money daily; sourcing for enough nylon in a week makes it difficult to want to sell per day. The profit made is also unpredictable as he can make double the amount invested in purchasing the nylon or half the amount. It is all dependent on the market according to him.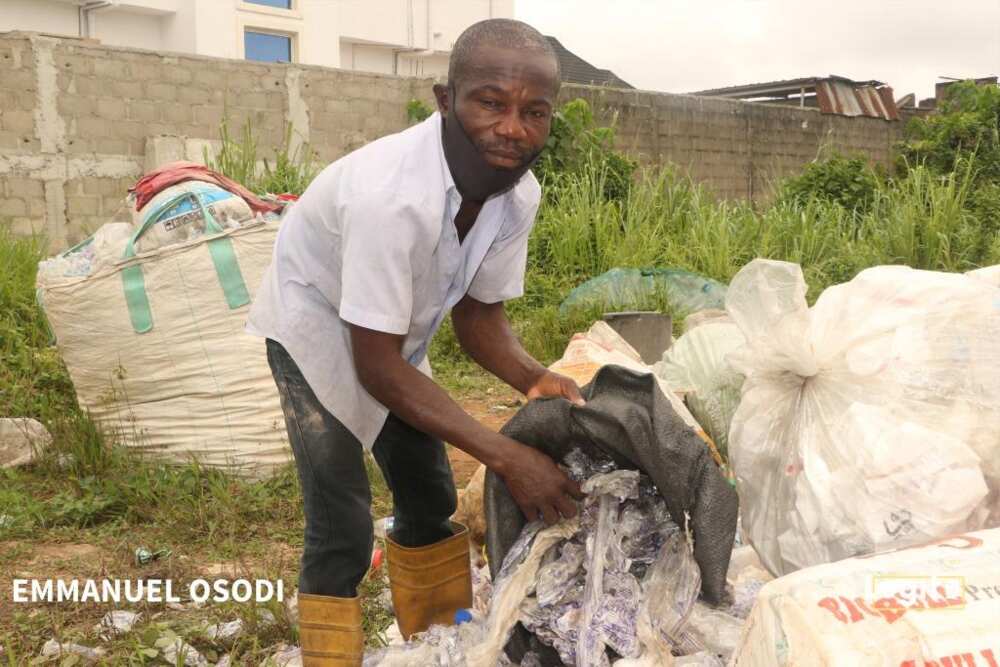 The father of six talked about his family, stating that he has four girls and two boys. He takes care of his family from the proceeds made from the business. His wife is also into the same line of business. However, she lives in Nnewi with the children and supplies a company in Onitsha.
READ ALSO: President Buhari inaugurates permanent secretaries, presides over FEC meeting
Chukwu also revealed that he has plans to travel out of the country to start afresh. He has Canada in mind and does not mind taking his family along with him. Apart from picking nylons, he is highly skilled in dissembling and assembling machines. With this, he would like to study engineering in Canada.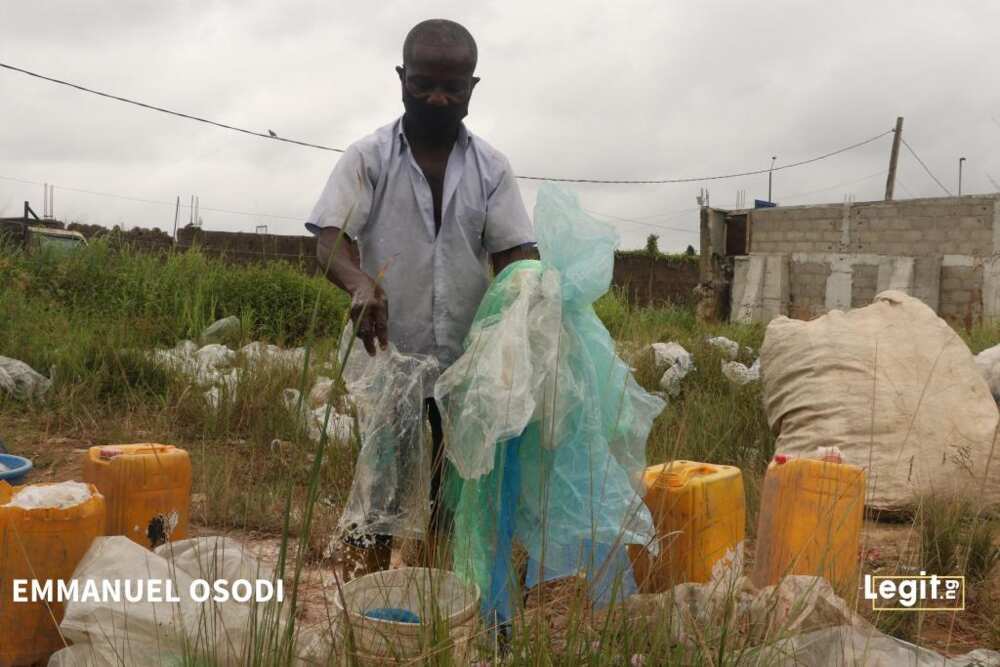 He resumes to his place of work as early as seven in the morning and does not leave until six in the evening. He believes the business will open doors for him.
I want to take my family to Canada with this nylon picking business - Nze nylon | Legit TV
Source: Legit.ng