Former Oyo governor Alao-Akala opens up on Ladoja's impeachment 15 years after leaving office
- Former governor Alao-Akala has explained how Ladoja was impeached in 2005
- Rashidi Ladoja was impeached in 2005 after falling out with his late godfather, Chief Lamidi Adedibu
- Alao-Akala became the governor of Oyo immediately after Ladoja's ouster
PAY ATTENTION: Click "See First" under the "Following" tab to see Legit.ng News on your Facebook News Feed!
Former governor of Oyo state, Adebayo Alao-Akala, has revealed how his former boss, ex-governor Rashidi Ladoja, was impeached in 2005.
In an exclusive interview with The Nation, Alao-Akala explained that many people were oblivious of what transpired before Ladoja's impeachment.
Legit.ng gathered that those who executed the plan to remove his former boss would have sacked him if not for the constitutional barrier.
He said: "People did not know what was happening that time. I tried to explain in my memoir, which by the grace of God, will soon come out. Those who executed that plan to remove my boss, if they were to have their way and if not for the constitutional barrier, I was not supposed to be their candidate as governor, but there was no way they could jump that constitution, and there was no way they could impeach both of us at the same time because I was not doing anything.
"I was hiding as a deputy governor. If they had their way, they would want another person to be governor. I did not play any role in the impeachment."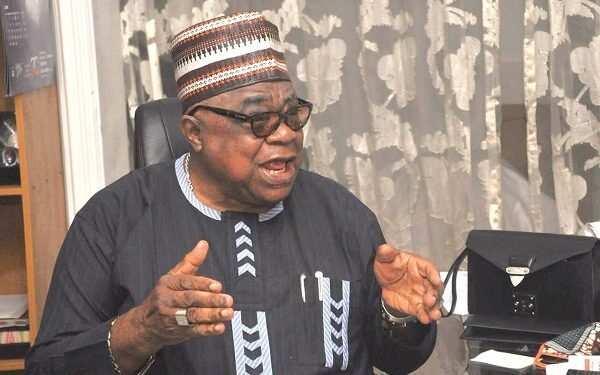 Alao-Akala said he was in his hometown Ogbomoso when the impeachment was done, adding that if I knew, he wouldn't have allowed that impeachment to take place.
He noted that he would have just advised them to allow them to talk to his boss, stressing that Ladoja was adamant fighting at all fronts at that time and that was why they were able to hit at him.
The former governor said Ladoja thought he was part of his impeachment, noting that his ex-boss is still taking it personally.
"By the time you read my book, you will understand that he had made some mistakes. If I was waiting to be governor when the seat was vacant, they were looking for me to be sworn in, I was not in Ibadan; I was in Ogbomoso. If I knew there was going to be a vacancy, I would have prepared myself to fill the vacancy.
"They knew I was not going to come; they had to send my very close friend; Sen. Ayoade Adeseun to me. When he arrived, I said look, I know that you are my friend but I don't trust you too. If you want me to follow you, I can't follow you tonight. Number two; come very early in the morning.
"He said let's go and sleep in Ibadan, I said 'No.' He said there would be a vacuum, the man was already gone. I said: "Look that is not my cup of tea, my life first. As a security man, you have to take my instruction.
"I told him to come back the next morning. When we left Ogbomoso, it was the route that I decided that we took. By 5:30 am he was in my house. I didn't come out until around 6 am. I said they should look round to see if I was safe. When I came out I saw him in a rickety Peugeot. I said: "We are leaving Ogbomoso now and we are going to Osogbo," he added.
PAY ATTENTION: Install our latest app for Android, read best news on Nigeria's #1 news app
Meanwhile, Legit.ng had previously reported that the main opposition in Oyo state - APC accused Governor Makinde of hijacking projects executed by his predecessor.
Makinde took over the baton of governance from Isiaka Abiola Ajimobi but the transition has seen more accusations and altercation come up in the state.
Governor Makinde recently marked his one year in office, yet his achievement list was questioned by the APC members who accused him of getting glory for projects he never initiated.
APC sacks NWC, appoints caretaker committee | - on Legit TV
Source: Legit