35 famous redhead actresses whose iconic hair is unforgettable
For centuries now, there have been stereotypes and myths about red-haired people. In the Middle Ages, they were considered witches and even fiery seductress. Today, many redhead actresses have proved that hair color does not determine one's success in life. Even so, their hair stands out, and we cannot forget just how gorgeous it is.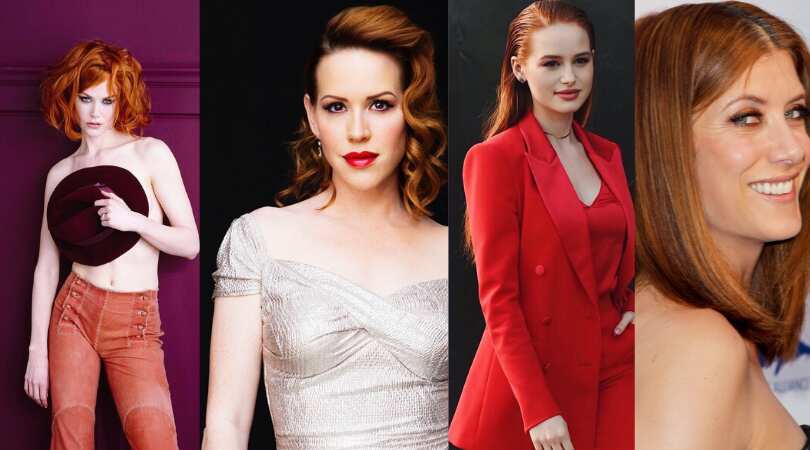 Did you know that less than 2% of the global population has natural red hair? A mutation of the MC1R gene causes this color. There is a 25% chance of being born a redhead if both parents carry this mutated gene. Today, the world is lucky to have talented redhead actresses who have made indelible marks the entertainment industry.
Famous redhead actresses you cannot forget
A redhead can have strawberry blonde or coppery auburn hair. Some people also choose to dye their hair bright red. Since the 13th century, the term redhead has been used to refer to people with this kind of hair.
Interestingly, red heads are not encouraged to dye their hair. This is because their hair tends to hold its pigment more than other hair colors.
When dyes are used, the natural pigment is stripped from each strand, and this is damaging to the hair. Below are 35 red headed actresses whose hair we cannot help but admire.
35. Cintia Dicker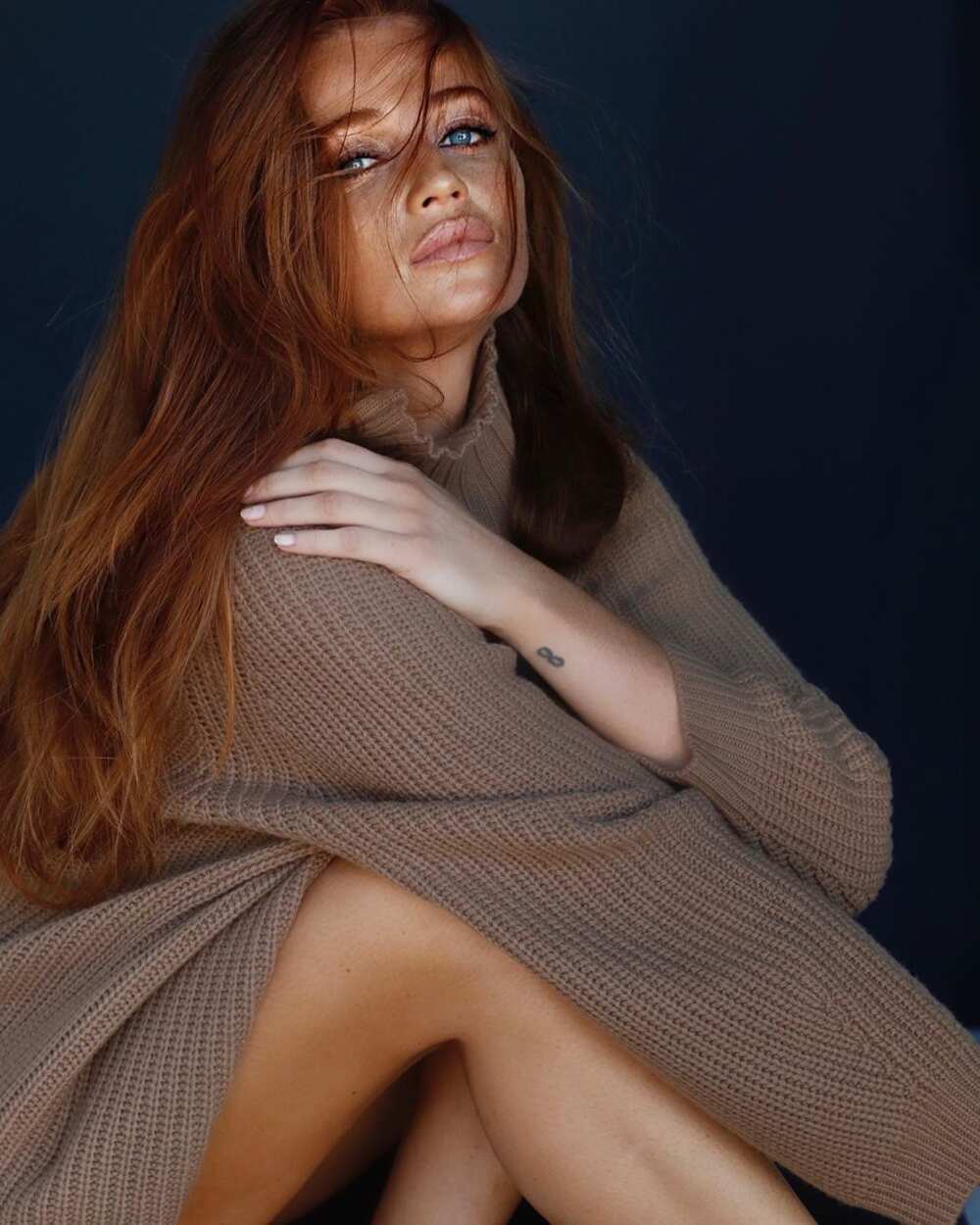 Cintia Dicker is known for starring in The Big Catch, Fantastic, and Belíssima. The actress and model is 5 feet 10 inches tall and was born on the 6th of December 1986. She is of German descent and has blue eyes that compliment her fabulous hair.
34. Erin Chambers
Erin Chambers was born on the 25th of September 1979 in Portland, Oregon, United States of America. She has starred in many movies and television shows, including General Hospital, The Amendment, The X-Files, Saturn Returns, and The Young and the Restless.
33. Shirley Manson
Shirley Anne Manson was born in Edinburgh, Scotland, on the 26th of August 1966. She has starred in Terminator: The Sarah Connor Chronicles, Remember Me, The World Is Not Enough, and many other TV shows and films.
Shirley strives to be her real self as an adult because she struggled with identity issues as a child.
32. Rachelle Lefevre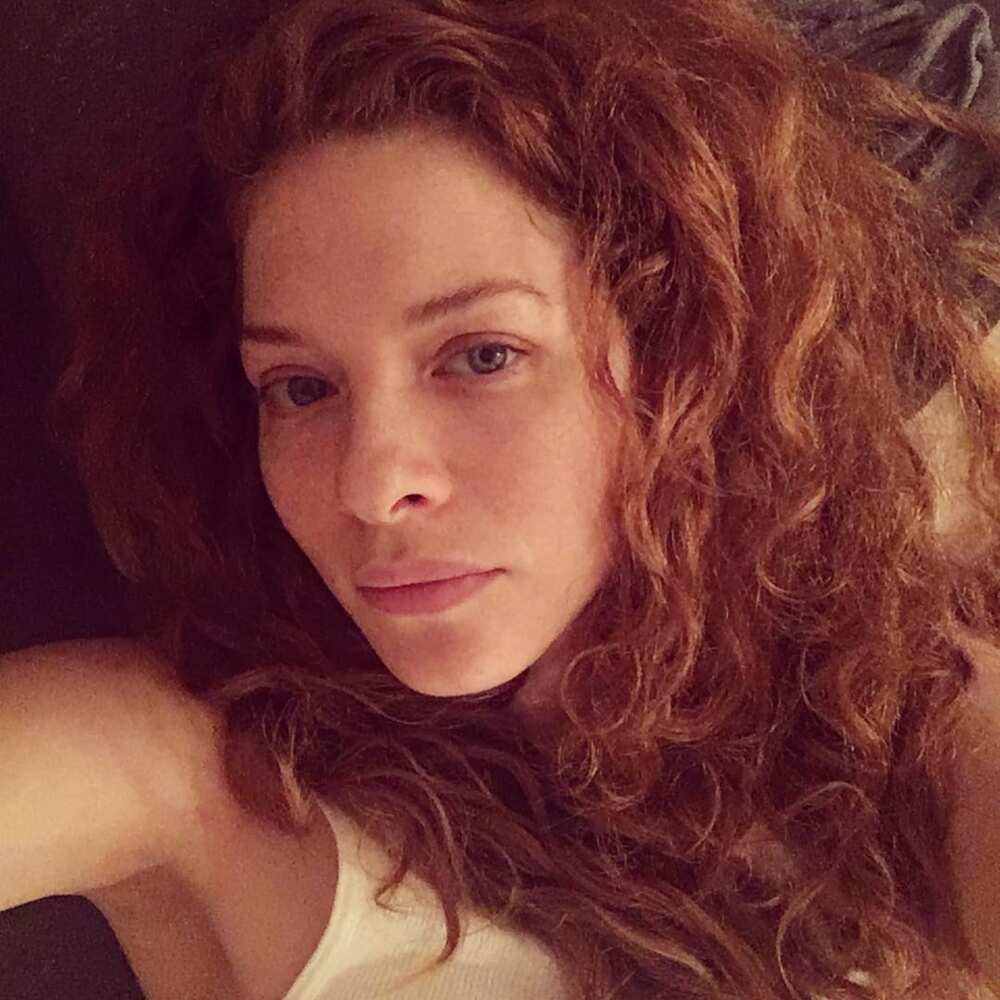 Canadian-born Rachelle Lefevre was discovered by a Canadian film producer who helped her to become an actress. Born on the 1st of February 1979, the 41-year-old actress is one of the successful ginger-haired people who inspire others to pursue their dreams.
She has starred in The Sounds, The Twilight Saga: New Moon, among many other shows and movies.
31. Elyse Levesque
Elyse Levesque is best known as Detective Maddy Enger in Orphan Black. She was born in Regina, Saskatchewan, Canada.
She started acting at the age of 11 years, and she featured in Incredible Story Studio, which was an acclaimed children's TV series.
30. Katie Leclerc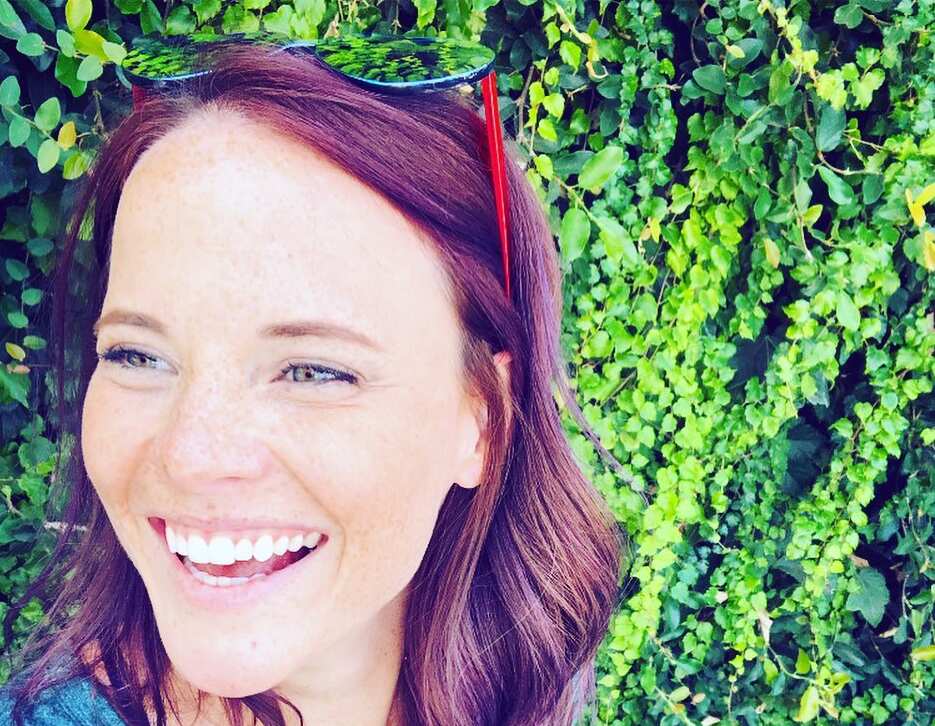 Katie Leclerc is best known for starring in Switched at Birth, Veronica Mars, A Mother Knows Worst, NCIS, Round of Your Life, among other television shows and movies.
This ginger-haired lady was born in San Antonio, Texas, USA, on the 6th of November 1986.
29. Felicia Day
Kathryn Felicia Day was born on the 28th of June 1979. She works both as an actress and producer. Some of the productions in which she has featured in are Escape!, Co-optitude, LARPs, TableTop, Titansgrave: The Ashes of Valkana, Morganville: The Series, among others.
28. Bonnie Wright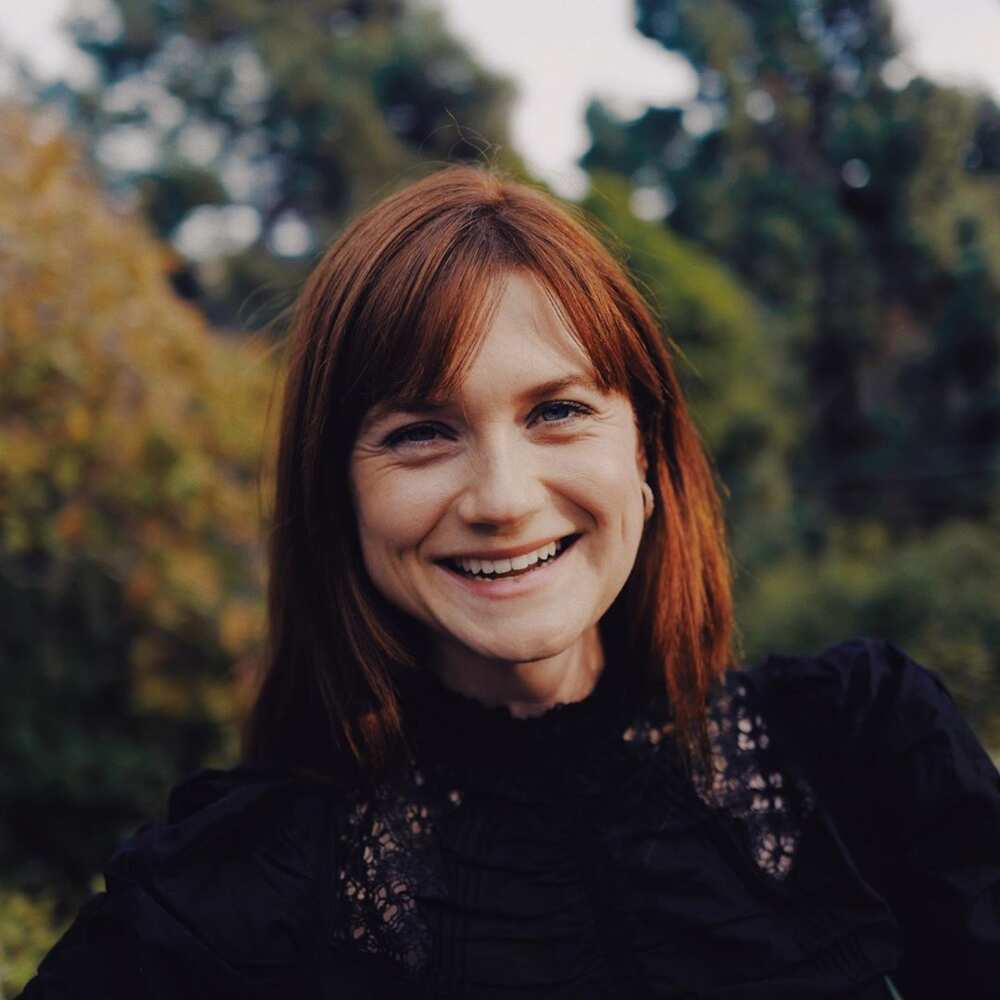 Bonnie Francesca Wright is a 29-year-old British actress. She is known for featuring in several Harry Potter films, her first being Harry Potter and the Sorcerer's Stone. She portrayed the character of Ginny Weasley, who was the younger sister of Ron Weasley.
27. Maureen O'Hara
Maureen O'Hara was an Irish actress who often portrayed wise heroines in adventure movies. She was one of the top red head actresses in the Golden Age of Hollywood.
Her first acting role was in the 1939 film titled Hunchback of Notre Dame. She was always vibrant on-screen, and years after her demise, the world still remembers her.
26. Susan Sarandon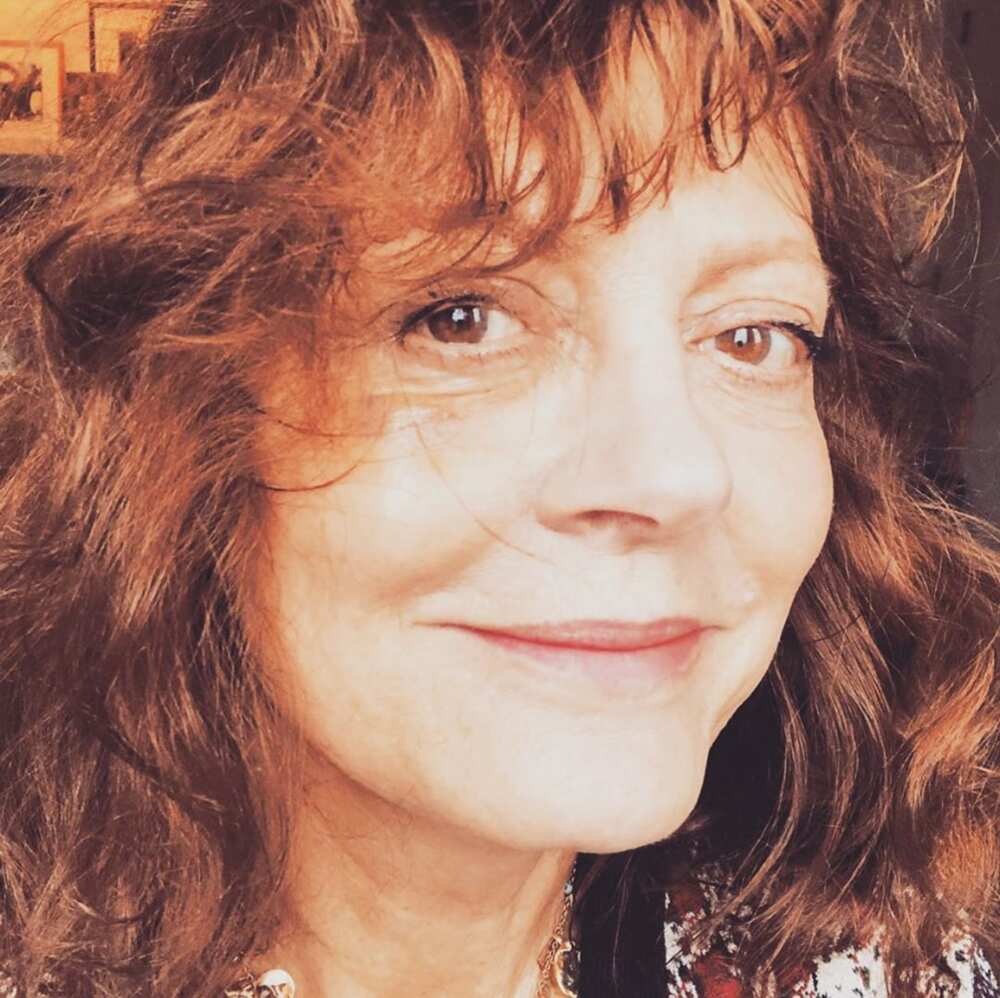 The world has seen Susan Sarandon's flaming hair in over 80 films so far. She has won Academy, Screen Actors Guild, and British Academy awards.
Some of the films she has starred in are Revolution of the Heart: The Dorothy Day Story, The Jesus Rolls, Blackbird, and The Death and Life of John F. Donovan.
25. Lindsay Lohan
Lindsay Lohan featured in The Parent Trap, Just My Luck, Herbie Fully Loaded, and many other teen movies. Besides acting, she is a businesswoman, fashion designer, and singer.
Mean Girls, a teen drama, was the production that catapulted her to fame. She is a natural ginger, but she often dyes her hair blonde.
24. Natalya Rudakova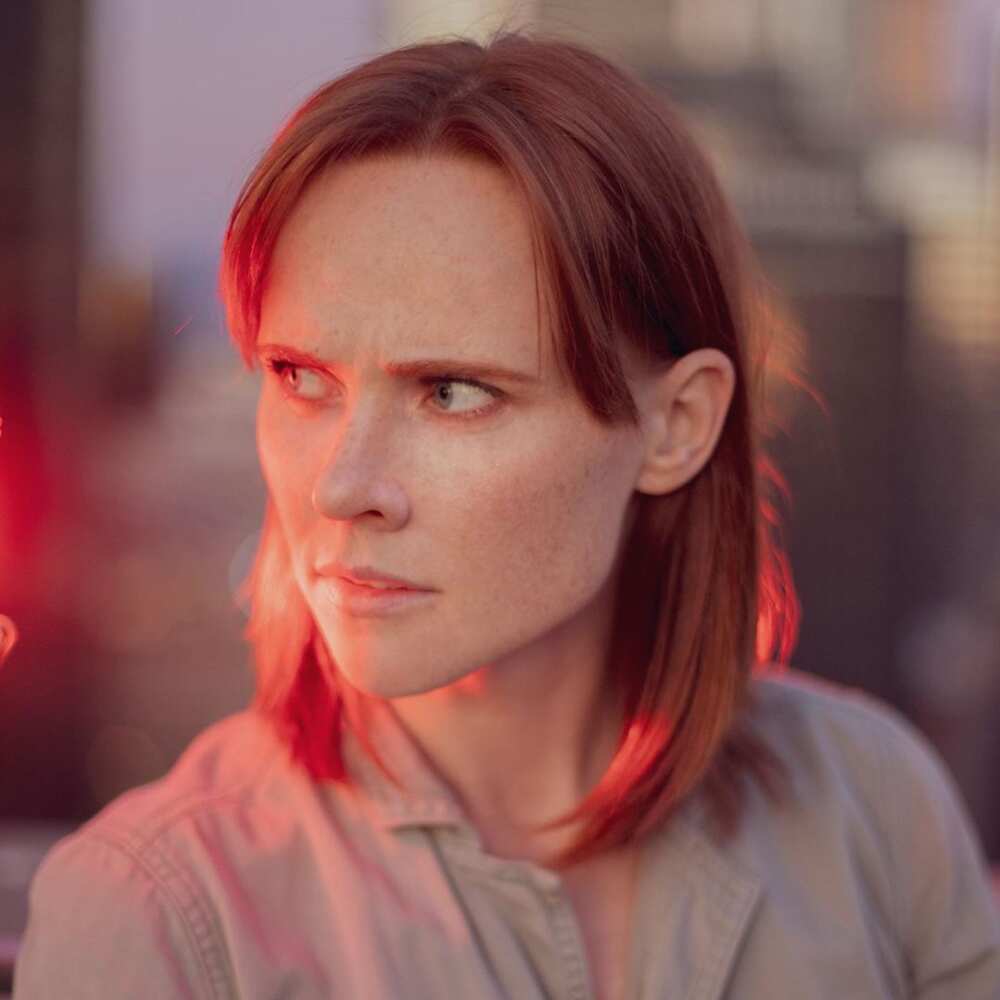 Natalya Rudakova was born in Leningrad, which is the former Soviet Union. Her parents relocated to New York when she was 17 years old.
Now based in New York, she has managed to grow in her acting career. Some of the productions she has featured in are Roads to Olympia, Before the Snow, Blindspot, Transporter 3, and A Novel Romance.
23. Laura Prepon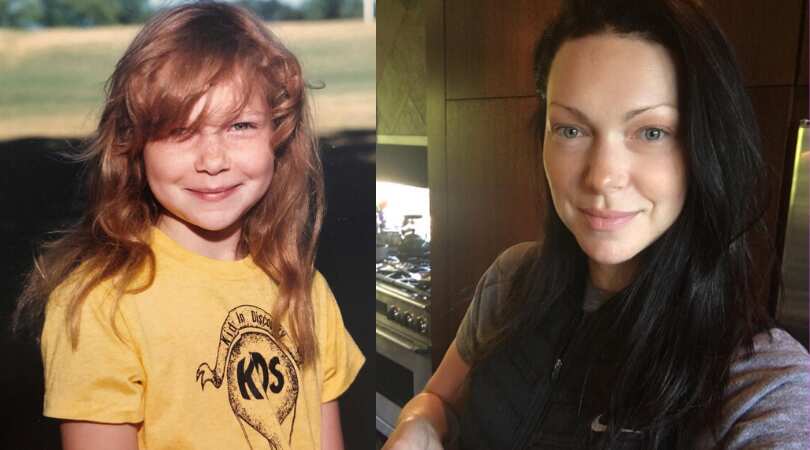 Laura Prepon featured in That 70's Show as Donna Pinciotti. She also had roles in Orange Is the New Black, The Hero, The Girl on the Train, The Kitchen, Are You There, Chelsea?, Lay the Favorite, and Men at Work.
Laura is a natural ginger, but she often dyes her hair black.
22. Bryce Dallas Howard
Bryce Dallas Howard is director Ron Howard's daughter. Her first acting role was in The Village, and she has since featured in many other shows and films, including Jurassic World, Rocketman, A Dog's Way Home, Arrested Development, and Black Mirror.
She is a natural ginger, and so are all her siblings.
21. Kate Walsh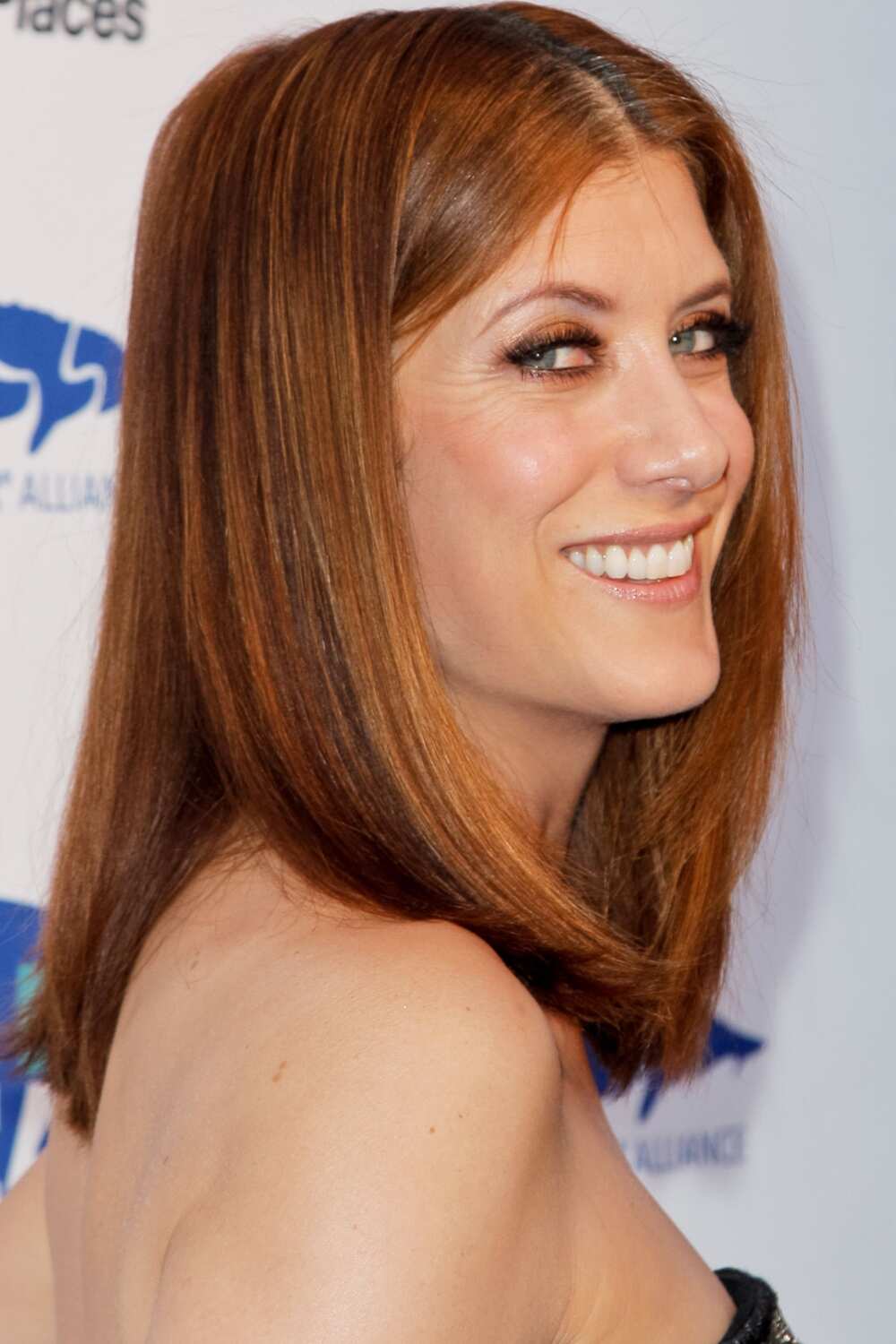 Kate Walsh is a seasoned actress who has previously said that her hair is "mousy ash brown." Gingers run in her family as both her grandma and brother are also gingers.
Some of the TV shows and movies that she has featured in are Grey's Anatomy, 13 Reasons Why, Private Practice, and Almost Love.
20. Ellie Kemper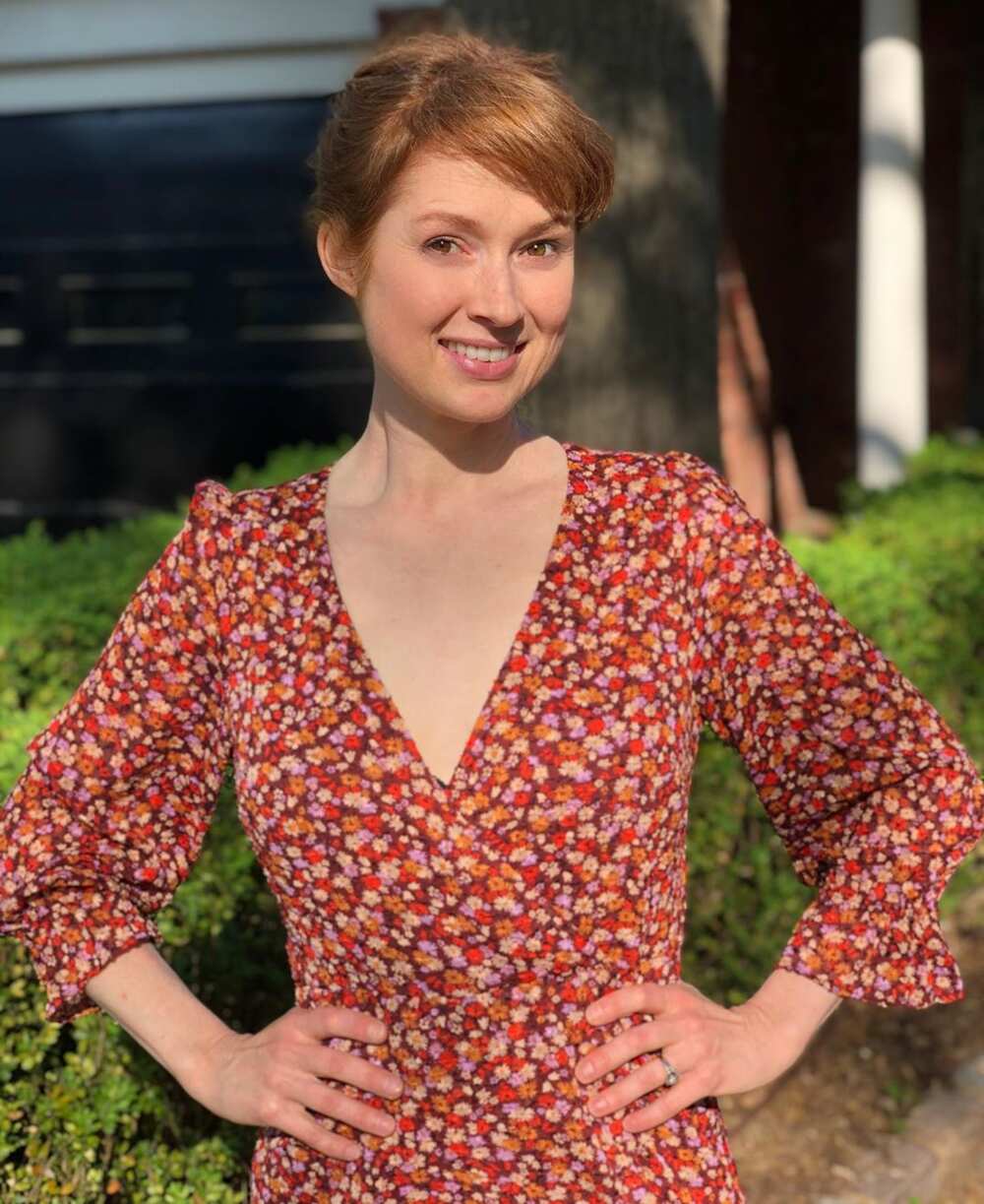 Ellie Kemper often plays the cutesy and funny characters in the shows and films she has featured in. She was Kimmy Schmidt in Unbreakable Kimmy Schmidt.
She has also starred in At Home with Amy Sedaris, The Secret Life of Pets 2, You're Not a Monster, All Hail King Julien, Drunk History, and American Dad!
19. Marcia Cross
Marcia Cross is a soap opera queen. She was Bree Van De Kamp in Desperate Housewives and has also starred in The Edge Of Night, One Life To Live, Melrose Place, Another World, and Quantico.
Cross has Irish and English roots and is a natural ginger.
18. Molly C. Quinn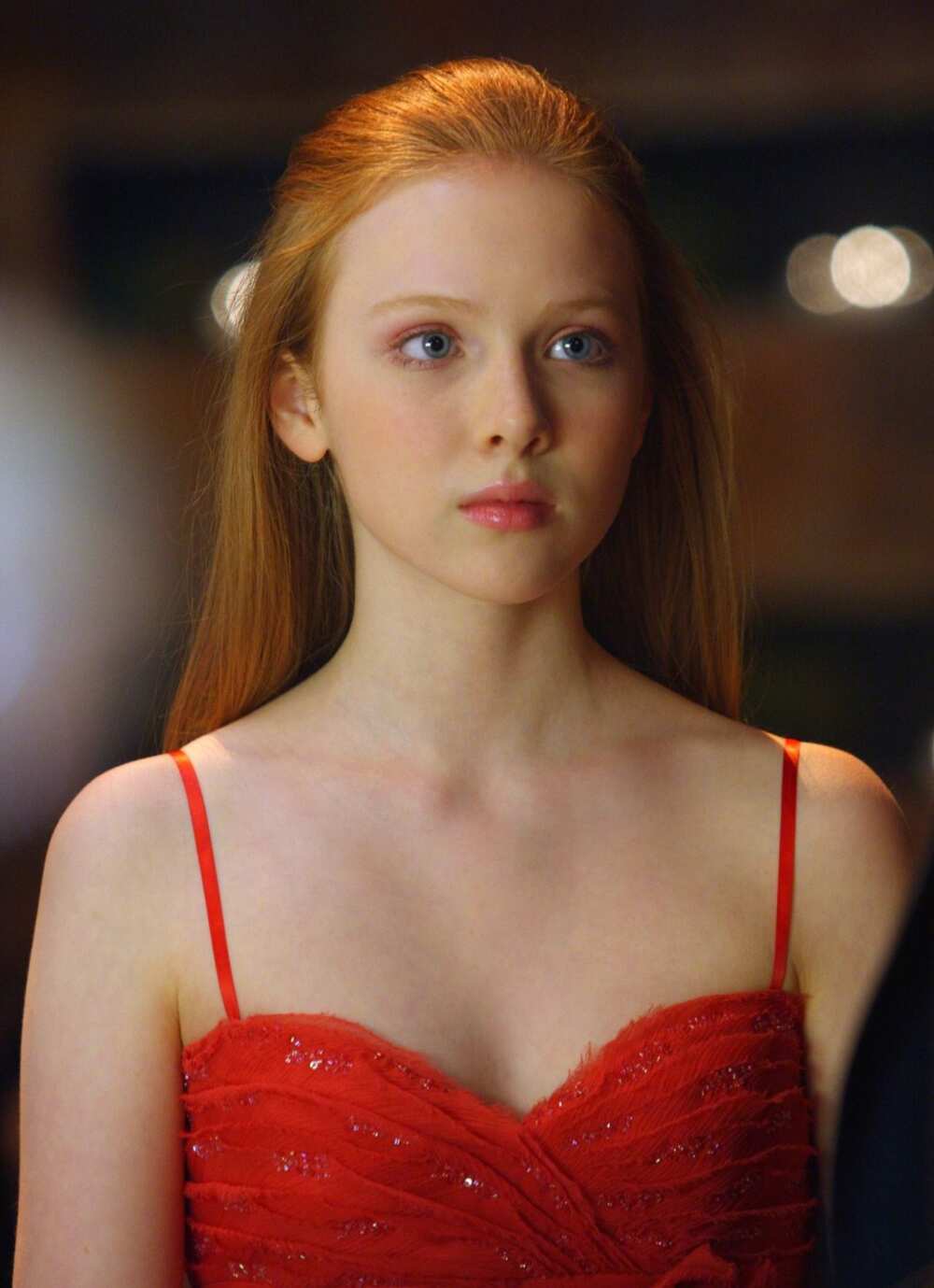 Molly C. Quinn is mainly known for featuring in theater productions. She has also featured in TV shows and movies such as Winx Club, Doctor Sleep, Superman: Unbound, Guardians of the Galaxy 2, The Last Rampage, and Welcome to Happiness.
17. Rose Leslie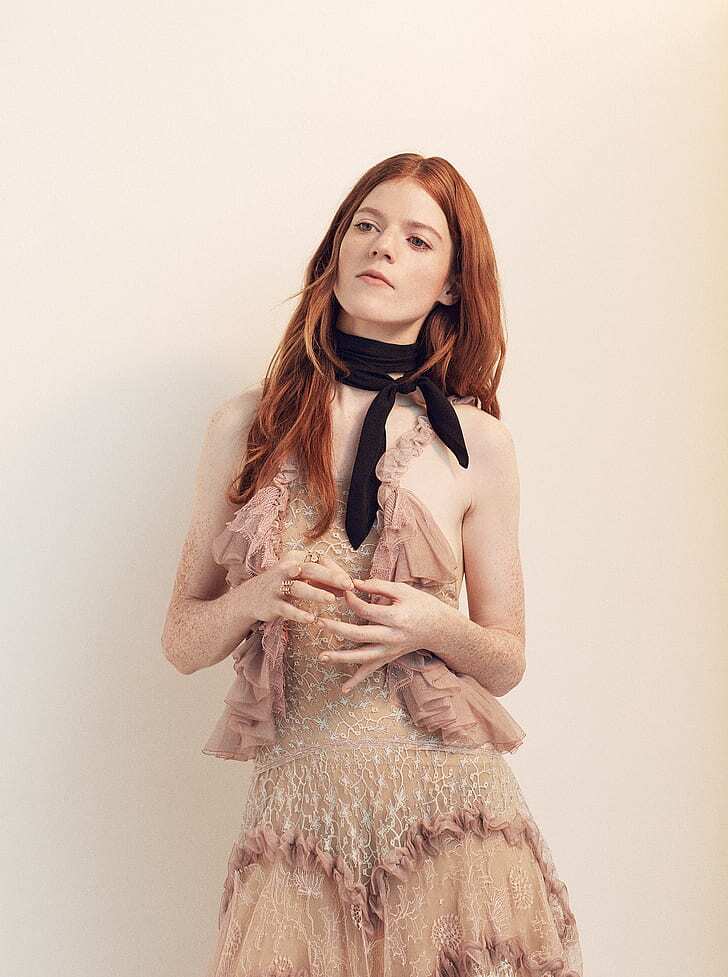 Rose Leslie is a talented Scottish actress who has featured in The Good Fight, Downton Abbey, Letters From Baghdad, The Great Fire, and Game Of Thrones. The BAFTA Award winner was raised in a castle until she was ten years old. How cool is that?
16. Jayma Mays
Jayma Mays is a natural ginger who was born in Bristol, Tennessee, USA, on the 16th of July 1979. She was Charlie Andrews in Heroes, Emma Pillsbury in Glee, and Grace Winslow in The Smurfs.
She has also featured in Drunk History, Trial & Error, The Adventures of Puss in Boots, and American Made.
15. Molly Ringwald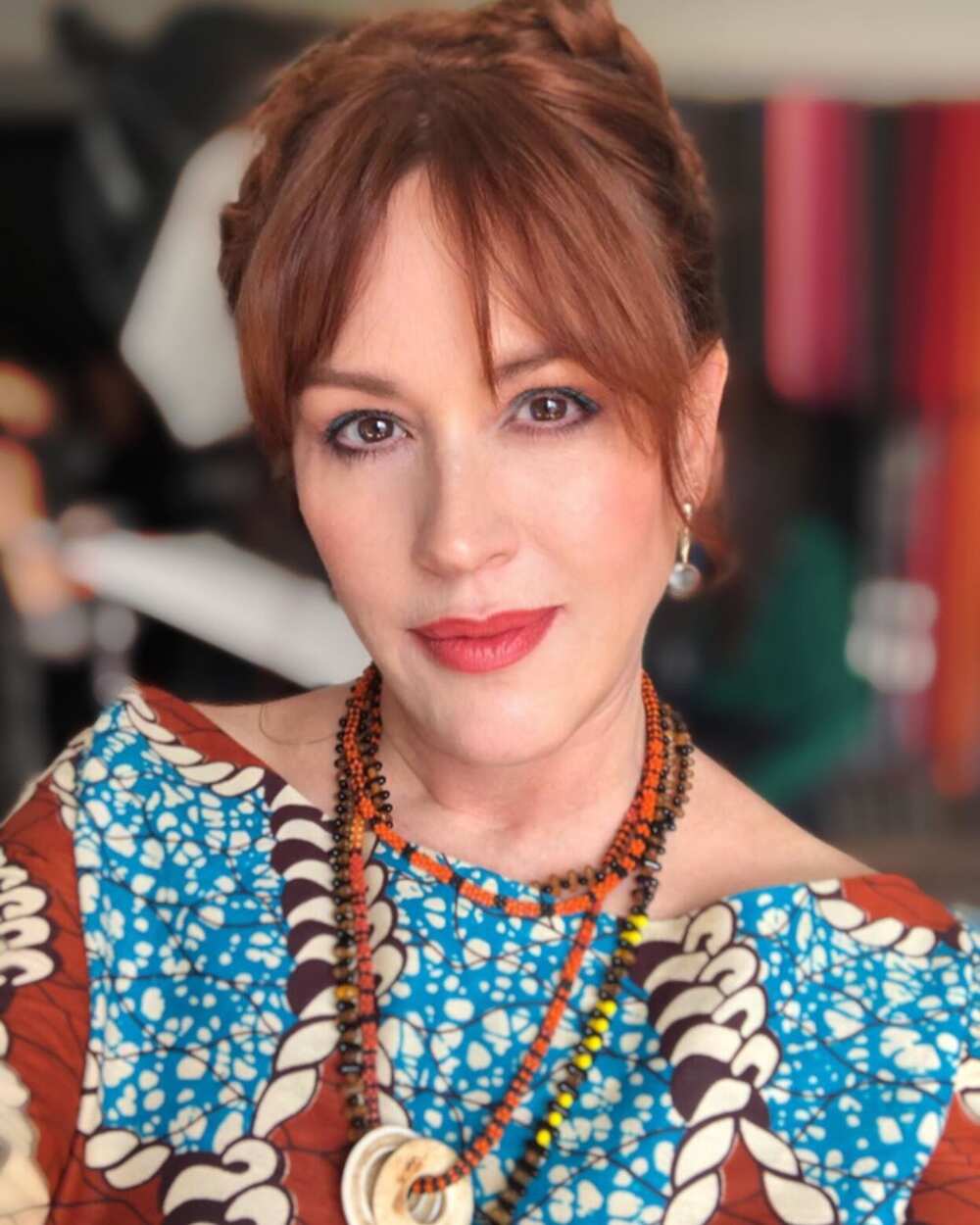 Molly Ringwald's debut acting role was in The Facts Of Life, and she was one of the teen icons in the 1980s. This ginger-haired actress has also starred in Sixteen Candles, The Breakfast Club, Riverdale, and Pretty In Pink?
14. Jessica Chastain
Jessica Chastain, a natural-born red-headed queen, often portrays the character of strong women in most of her movies. She has been nominated for two Oscar Awards so far.
She has featured in Molly's Game, Zero Dark Thirty, The Huntsman: Winter's War, It Chapter Two, Miss Julie, and X-Men: Dark Phoenix.
13. Holland Roden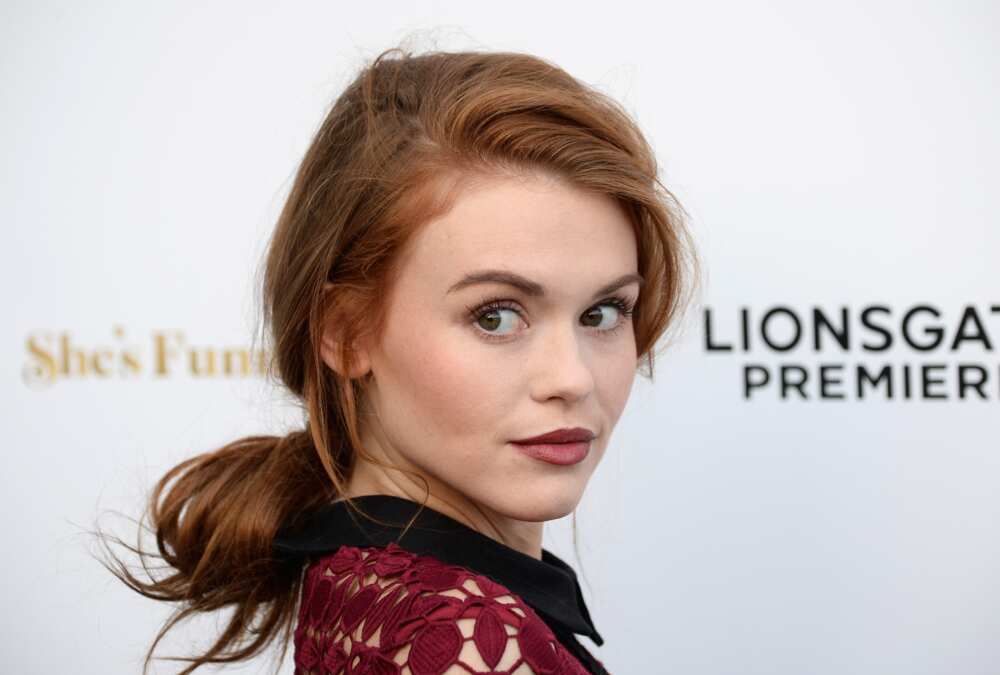 Holland Roden is one of the iconic natural redhead women. She portrayed Lydia Martin in Teen Wolf and appeared in Grey's Anatomy, Lost, Criminal Minds, and Weed.
The natural ginger also featured in Britney Spears's perfume advert. Did you know that she majored in molecular biology at UCLA?
12. Catherine Tate
Catherine Tate, also known as Granny Nan, is one of the famous redhead actresses in history. She is a comic genius who portrayed the character of Donna Noble in Doctor Who.
She also starred as Nellie in The Office and has featured in numerous stage productions.
11. Kate Mara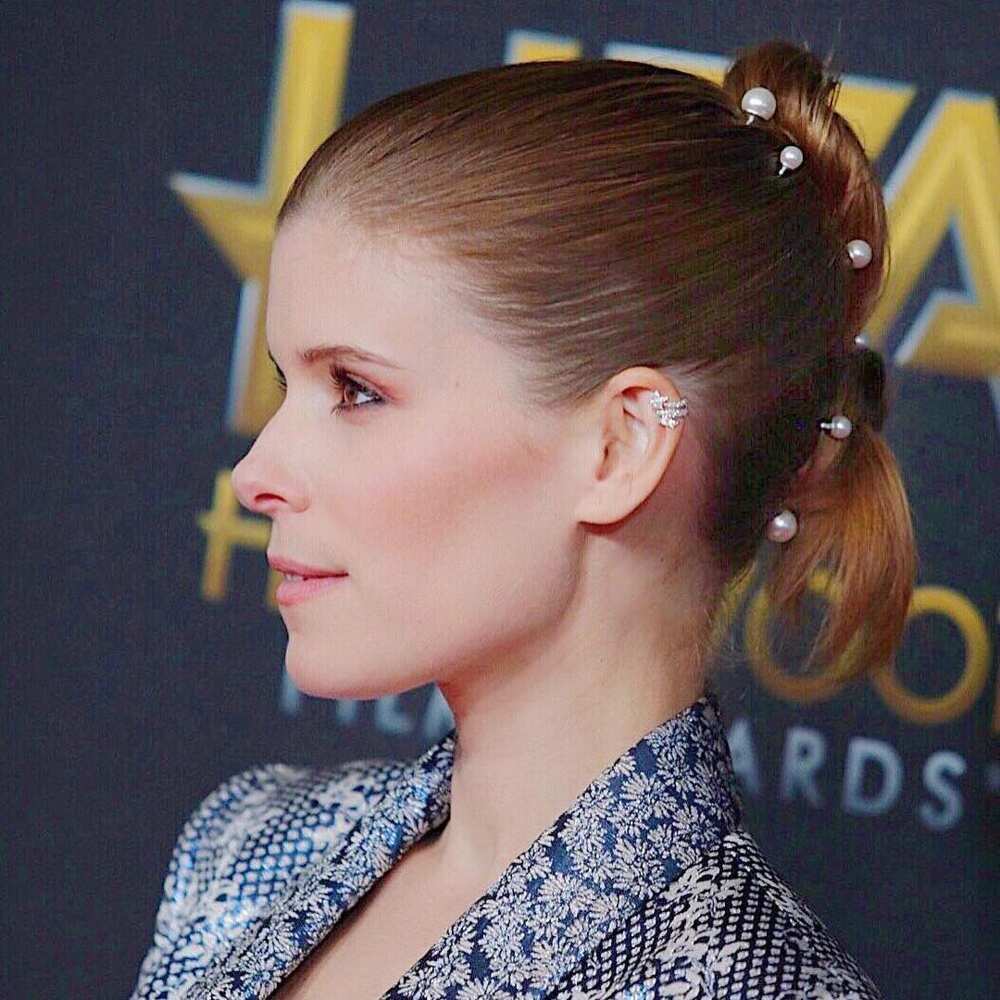 Kate Mara first came into the limelight in Law and Order in 1997. She has also featured in Shooter, House of Cards, among many other television shows and movies.
She is of German, Italian British, Irish, and French-Canadian ancestry. Today, she is one of the famous actresses with unforgettable ginger hair.
10. Renee Olstead
What actress has red hair? Renee Olstead, an actress of Norwegian heritage, is one of them. She started acting when she was only eight years old.
Olstead has been part of the PETA campaigns, and she is also a vegan. She often dyes her hair blonde, but she is a natural ginger.
9. Lauren Ambrose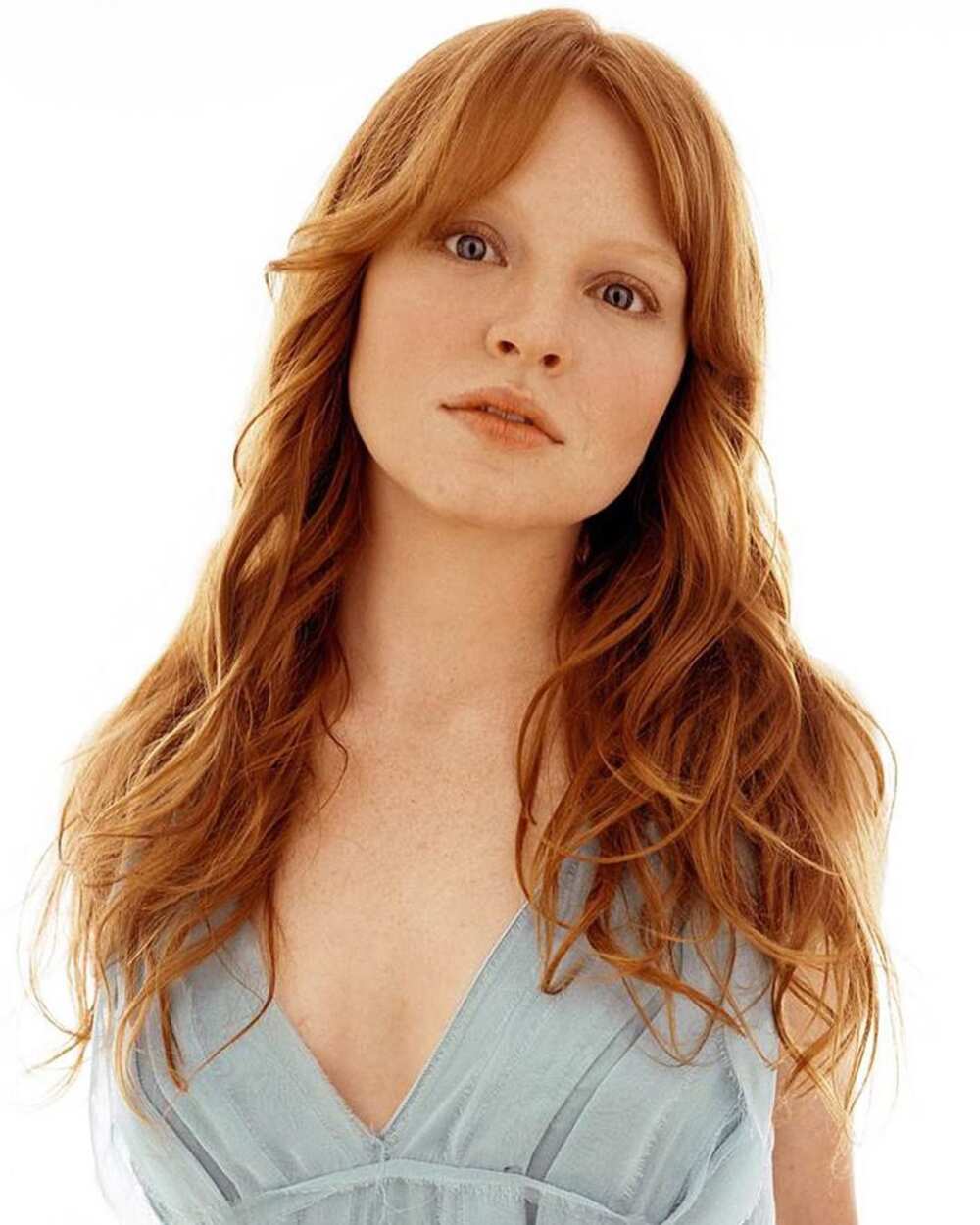 Most people recognize Lauren Ambrose as Jilly Kitzinger in Torchwood and Claire Fisher in Six Feet Under. She is a Grammy Award nominee for her role in the musical titled My Fair Lady. This famous red hair actress has Irish, German and English ancestry.
8. Amy Yasbeck
Amy Yasbeck is a natural redhead actress who starred in Pretty Woman and The Mask. In That's So Raven, she was redhead Chelsea's mom. She has Lebanese and Irish roots, and she moved to New York after the demise of both her parents.
7. Bridget Regan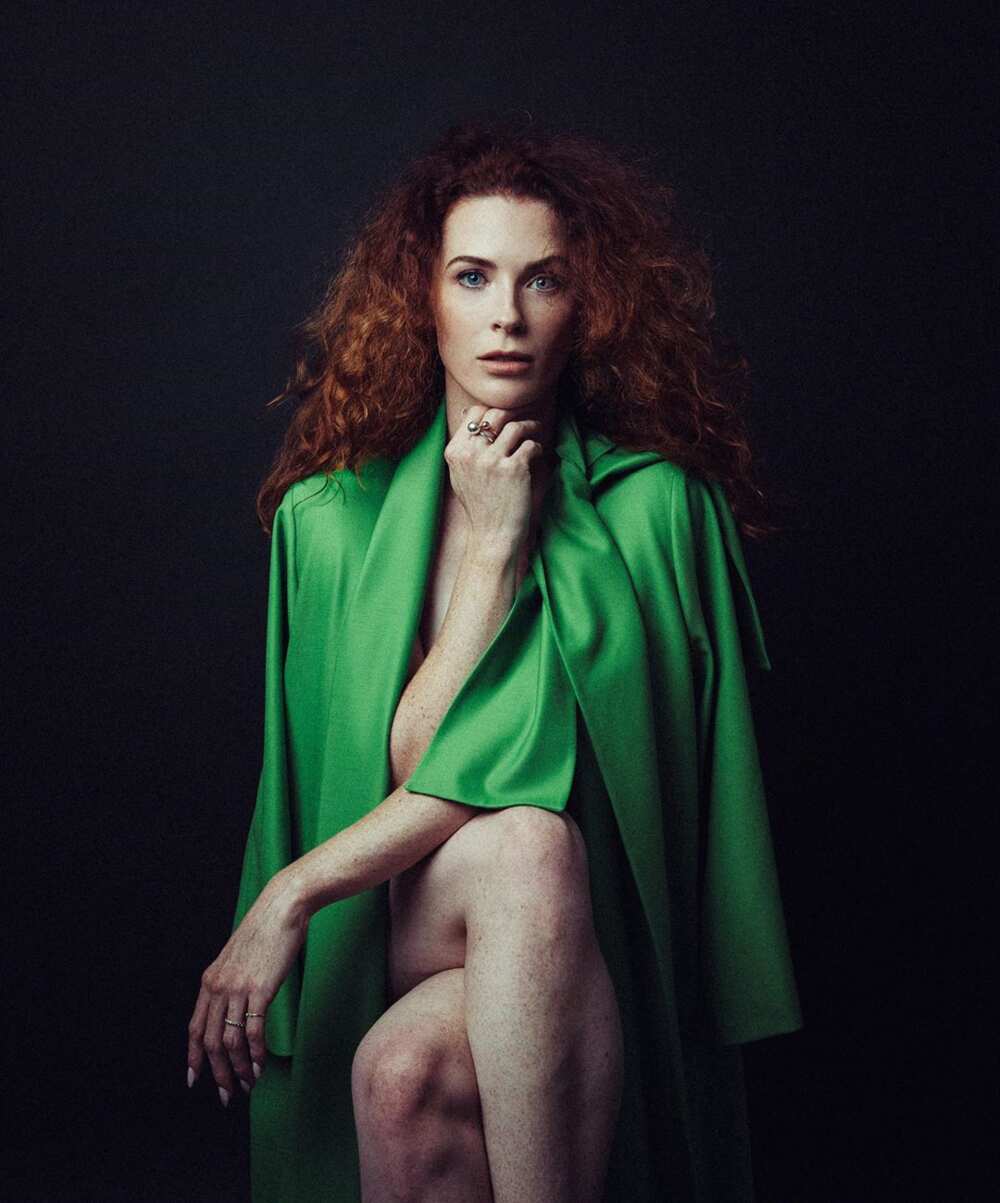 Bridget Regan is known for featuring in Agent Carter, Legend of the Seeker, Jane the Vіrgin, and The Last Ship. The mother of two is married to Eamon O'Sullivan.
She is a gorgeous red head actress with curly hair that makes her blue eyes pop.
6. Alicia Witt
Is Alicia Witt a natural redhead? Yes, she is one of the famous and cute redheads today. She is known for starring in different Hallmark movies as well as The Mentalist, The Walking Dead, Ally McBeal, and CSI: Miami.
5. Julianne Moore
Julianne Moore cannot miss from the list of beautiful redheads. She started her acting career on television and had a recurring role in As The World Turns.
Did you know that Julie Anne Smith is her real name? Since there was another celebrity with the same name, she chose to use Julianne Moore instead.
4. Nicole Kidman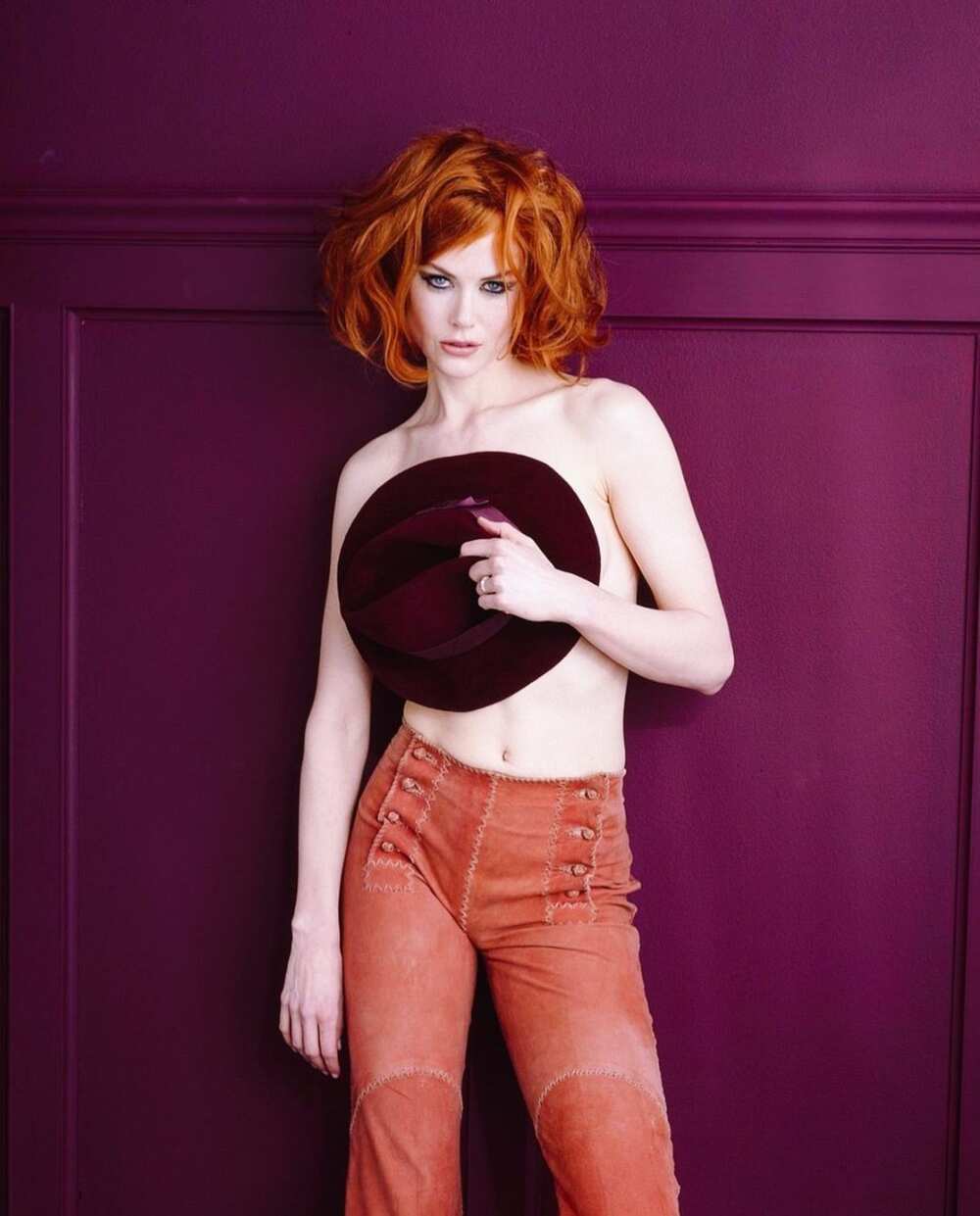 What actress has red hair? Nicole Kidman is a beautiful redhead. The Australian beauty had her first Hollywood acting gig in Days of Thunder.
She has featured in many shows and films and has won Emmy, Oscar, and Golden Globes awards. Every time she is on the red carpet, you cannot help but notice how amazing her hair is.
3. Karen Gillan
Karen Gillan is one of the famous redheads who have featured in numerous movies and television shows. She was Amelia Pond in Doctor Who and Nebula in both Guardians of the Galaxy 1 and 2 and Avengers: Infinity War.
For her role in Guardians of the Galaxy, she had to shave her beautiful ginger hair. Since the finale for Doctor Who was shot at the same time, she wore a wig made using the hair she had shaved.
2. Madelaine Petsch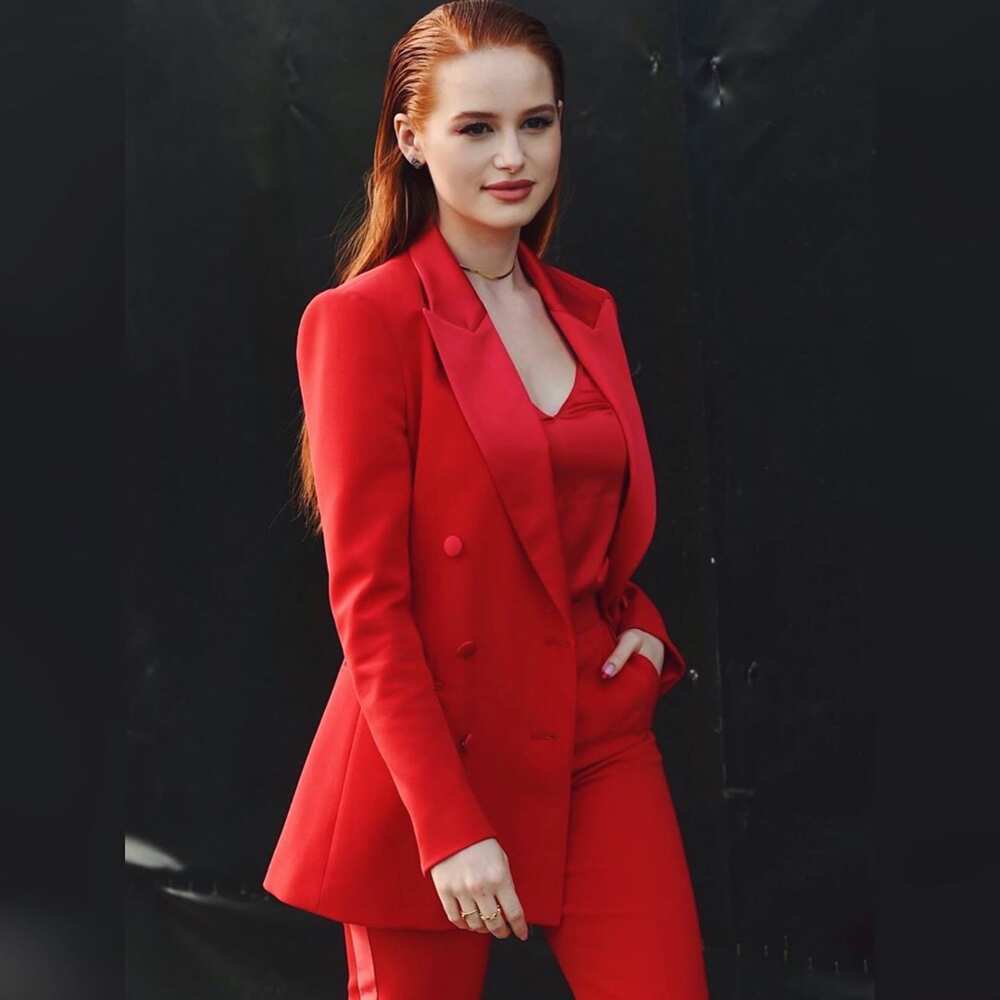 Madelaine Grobbelaar Petsch is one of the redhead actresses who were bullied in their younger years for their hair color. She is best known for Riverdale, Clare at 16, and F*&% the Prom.
Petsch was raised in both Port Orchard, WA, and South Africa before moving to Los Angeles, USA, to pursue a career in acting.
1. Isla Fisher
Isla Fisher is a natural hot red head who was born on the 3rd of February 1976 in Oman to Scottish parents. She showed interest in acting and writing at a young age, and she featured in television commercials as a child.
She has starred in high profile productions such as Wedding Crashers, Confessions of a Shopaholic, Now You See Me, Paradise Beach, and Home and Away.
Many decades ago, a ginger-haired person was believed to be a witch. That notion has since changed, and today, we have beautiful redhead actresses whose hair is unforgettable. Is your favorite redhead on the above list?
Source: Legit.ng