Legit.ng weekly price check: Top profitable business ideas you should try this Ramadan
- There are loads of businesses you can venture into, this month of Ramadan
- You might be thinking of how to make extra cash this season and this period is sure the right time to begin, following the lockdown ease from May 4
- Legit.ng came up with business idea that you can start now and sustain later with little start-up capital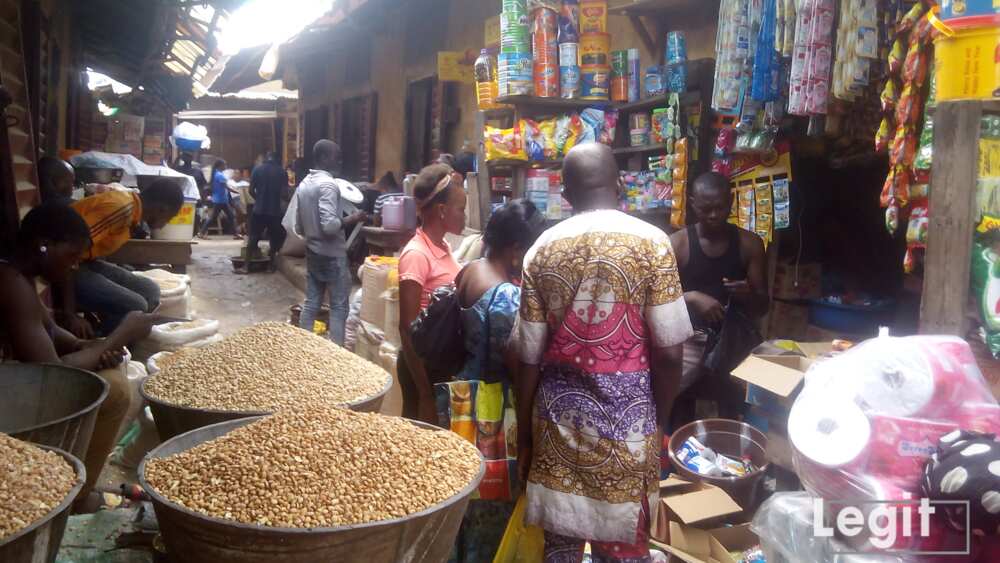 Over the past few weeks, life has indeed been difficult for some and for others, daily survival is not an easy ride. With stiffer measures put in place by the government to flatten the curve of the coronavirus pandemic in the country, Nigerians heaved a sigh of relief following the lockdown ease from May 4th as announced by the president recently.
Following this announcement, few Nigerians are worried about the increasing number of cases in the country and others predict all sorts about gradual resumption of activities in Lagos, FCT and Ogun .
Meanwhile, the Muslim faithful's in the country and beyond, commenced the holy month of Ramadan in lockdown over the virus outbreak; the holiday that takes place in the ninth month of the Islamic Lunar calendar.
Ramadan falls at a slightly earlier time in the year, each year. It is a time when many Muslims across the world fast during daylight hours for 29-30 days. Muslims taking part in Ramadan do not eat or drink anything at daylight hours, eating one meal (suhoor or sheri) just before dawn and another (iftar) after sunset.
During Ramadan, there are many opportunities for you to earn money by starting a small business. Following the lockdown relaxation from May 4th, many are looking for ways to earn extra income as they have definitely run out of cash or their savings in the last four weeks.
It's a great time to start-up a business during Ramadan, one that can sustain you and your loved ones and even after this trying time because there are more people looking for products and services to be offered at their doorstep this period and after.
You can decide to get your hands busy at home and still make cool cash, as everywhere is partially on the lockdown but the internet and market place is not.
This is a good time to shoot your shot with your business idea and in some cases gain more potential buyers. Legit.ng came up with small business ideas you can take up this period with little startup capital and experience;
SELL FRUITS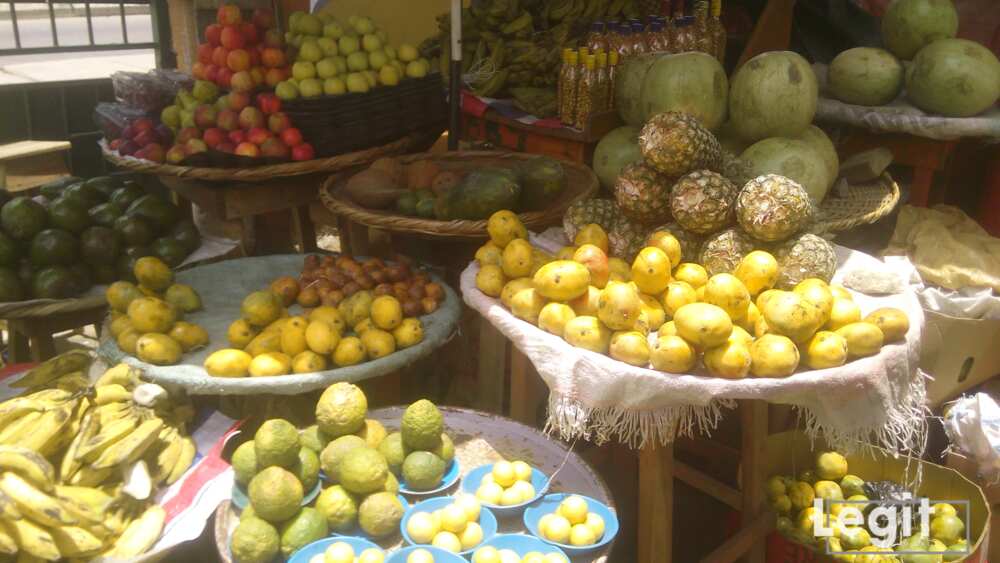 Fruits provide natural sugars for energy, fluid and some vitamins and minerals.
Selling fruits this period wouldn't be a bad idea due to their nutritional value. Fruits like oranges, banana, pawpaw, cucumber, watermelon, pineapple and apple sell faster during this period.
Some lover of fruit juices, purchase different types of fruits and make fruit juices or smoothies with it as drinks based on fruit provide some natural sugars and nutrients.
Fruits like dates are traditionally eaten to break the fast as they provide natural sugars for energy and are a source of fibre.
You can try selling fruits that are in season now like mango and african star apple. You can also decide to sell legumes, lettuce, cabbage, carrot, spinach, cucumber, whole grains, nuts and greens to those who love to eat salad this period. Other fruits that can be sold are apricots, figs, raisins or prunes; they provide fibre and nutrients as well.
SELL WATER OR SOFT DRINKS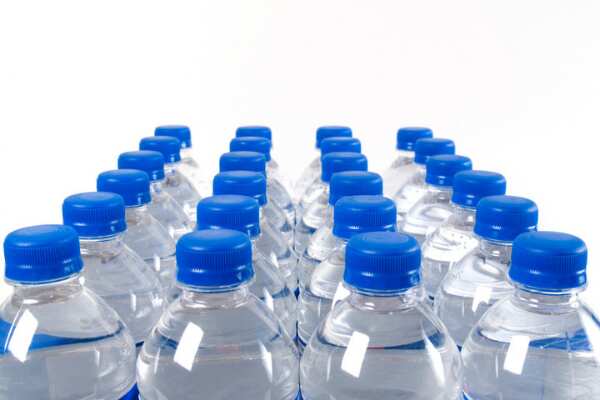 During the fast, most people avoid consuming a lot of foods or drinks with added sugars; hence the reason why water sells well during Ramadan.
Water provides hydration without any extra calories or added sugars. With the current weather in the country, cold drinks would sell faster now and even after. It is a business idea that one can never go wrong with.
BREAD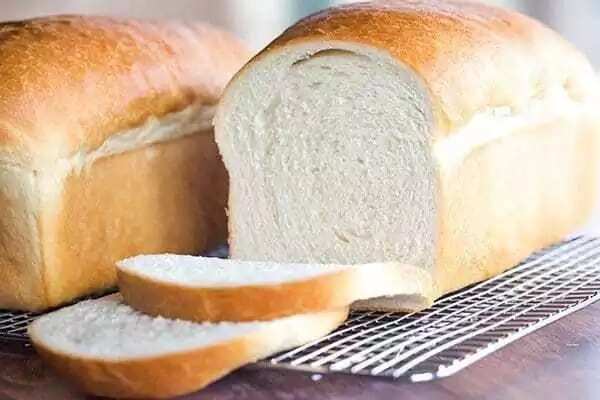 Bread has the same calories per ounce as protein. Carbohydrates are the primary nutrient in bread. Carbohydrates provide the body with fuel and the nutrient profile vary widely across different types of bread.
Bread is a staple food around the world and people continue to consume it because of its nutrition and taste. For lover of breakfast or a quick meal, bread is one option and selling this item is perfect during Ramadan.
Rich in fibre, bread sells faster daily and with the cravings in recent time, you will make good sales as most people love to take it with tea, butter or egg before eating any other food in support.
Bread made with sprouted grains is a good option too.
FOOD ITEMS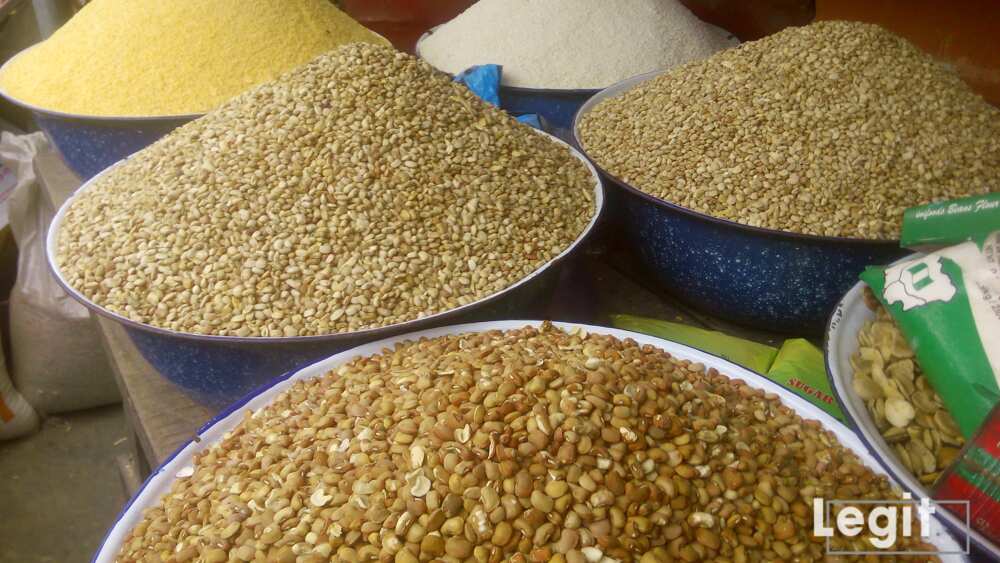 Meals vary between different cultures and traditions but most people love to eat starchy foods mixed with wholegrains and protein rich foods.
During the month of Ramadan, the consumption pattern of the people rises and with the current situation of things in Nigeria and beyond, food consumption will rise further.
If you are an existing business owner, you can get these items from wholesalers at affordable prices and resell at reasonable rates so you can make good profit. Also, this is the perfect time to sell food items in your neighbourhood or to your friends and loved ones whom might not be able to get to the marketplace easily following government's directives.
So if you are considering this business idea, you can sell food items like rice, yam flour (amala), semolina, wheat, beans, garri, meat, fish, eggs and dairy foods too. You can get these items from any market nearby at affordable prices and resell as you won't regret giving this a trial.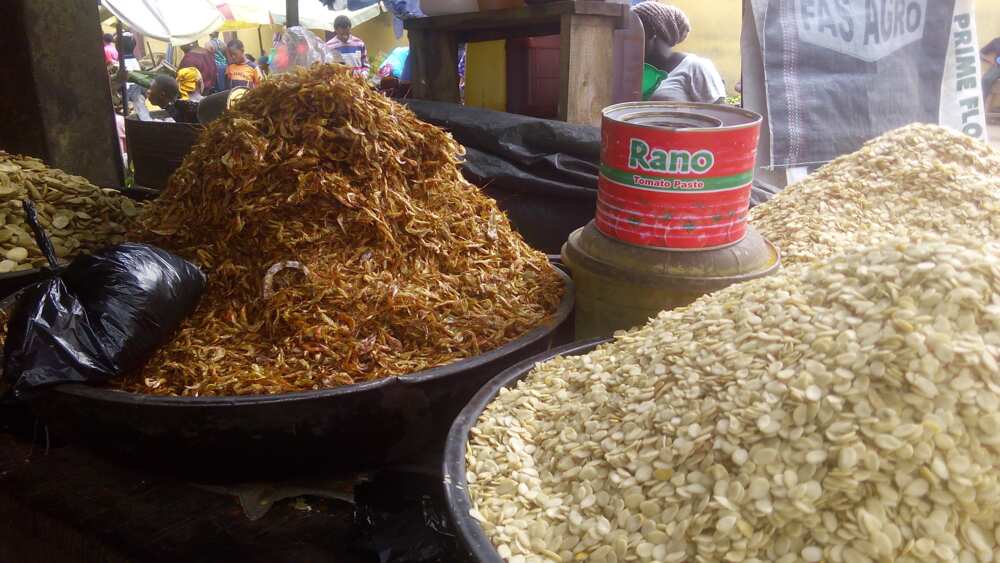 More importantly, you can add foodstuff items like ogbono, egusi, crayfish, dry or roasted fish, dry pepper and stock fish (panla) to the list of goods you can purchase and resell at cheap prices.
Remember, you don't need to go too far from your home or locality. All you need do is to get to a market nearby and get the items.
SELL PERISHABLE ITEMS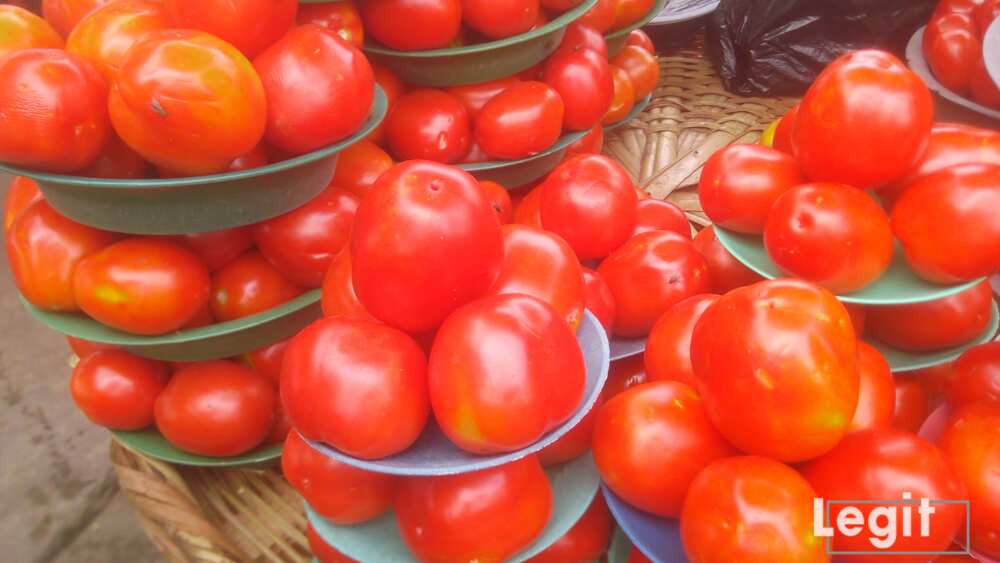 Tomato is one food crop with the highest consumption in Africa. As a vital source of vitamin A and E, tomato is very cheap and affordable. If you are thinking of any lucrative business this Ramadan, tomato is one profitable venture you can tap into.
You can start small by visiting a major market like Mile 12 where they sell perishable goods like tomato, pepper and onion at wholesale prices.
SELL VEGETABLES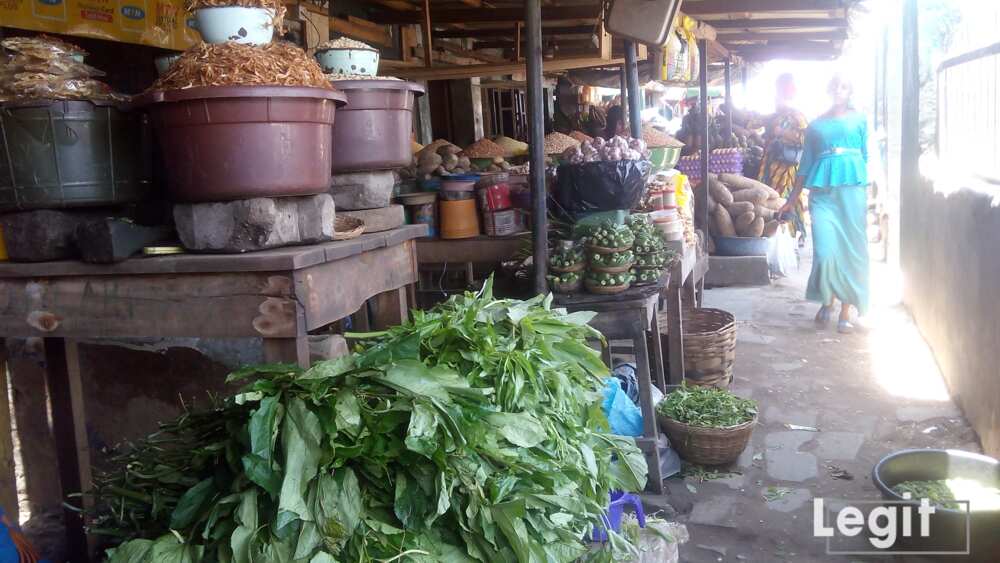 Vegetables are one item that sells in the market notwithstanding the time and season due to the health benefits.
You can start this business idea with just N3,000 and a tray with a cutting wood and a knife. You can stay anywhere as long as you have a space to sit and keep the vegetable. You can sell pumpkin leave, waterleaf, and bitter leaf and so on.
SELL COOKED FOOD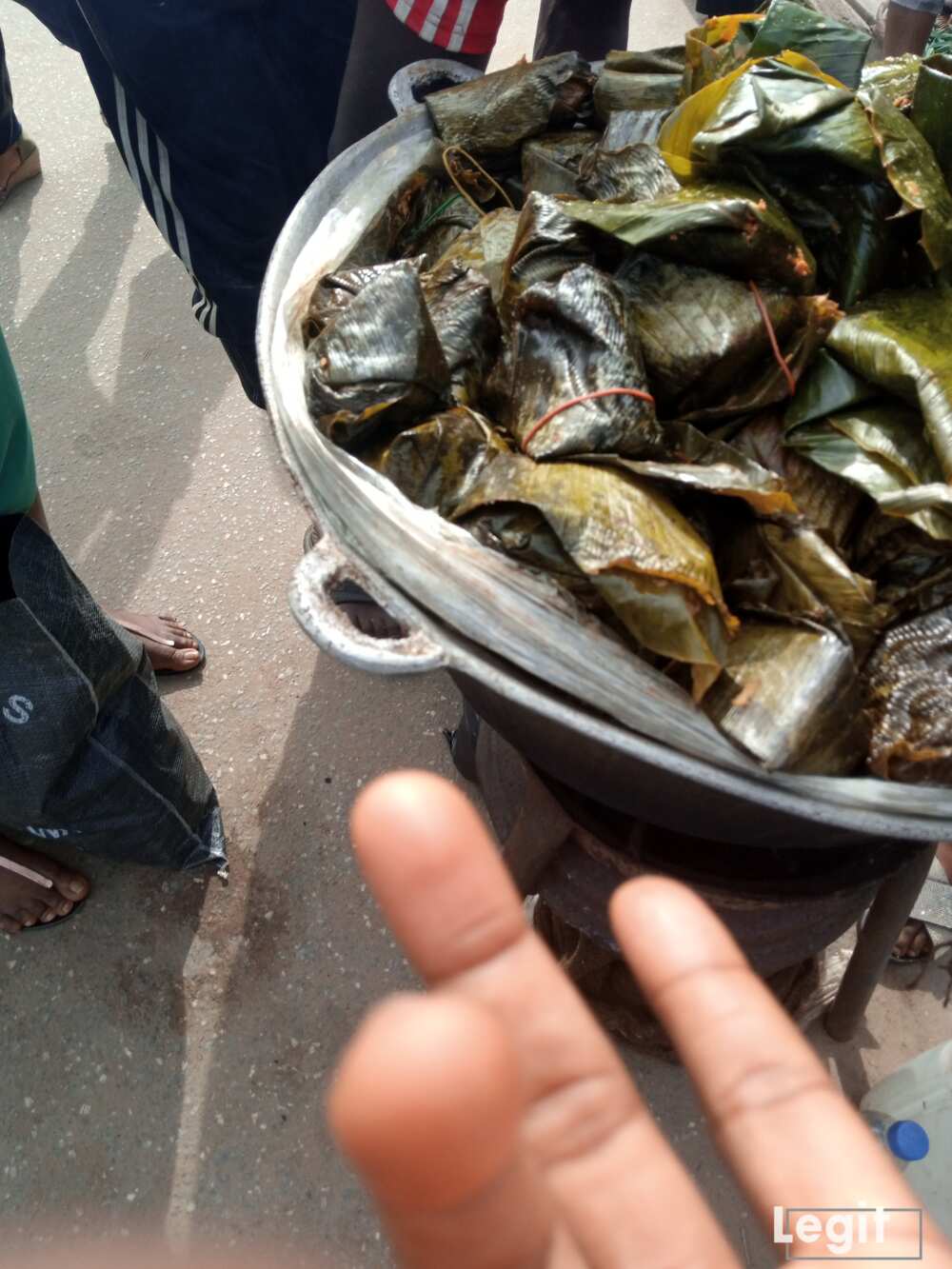 You can sell cooked foods by just making a delivery of it with your personal car or you can offer to sell cooked food like white rice and stew, jollof rice, beans or moin-moin this period at home as some single guys or single ladies might be unwilling to cook and would prefer already made meal.
Some housewives too who get tired easily from house chores, would love to try new delicacies outside. This is a good business idea that does need too much capital for a start and believe me there is profit in this business and you won't regret trying it out.
There are many potential buyers searching for products and services during this Ramadan season. Moreso, if you are good at baking, you can just start small or if it's your existing business, all you need do is sit in the comfort of your home and make few cookies, doughnut, puffs, and then sell to your neighbours, friends or passersby.
SELL CLOTHES/JEWELRY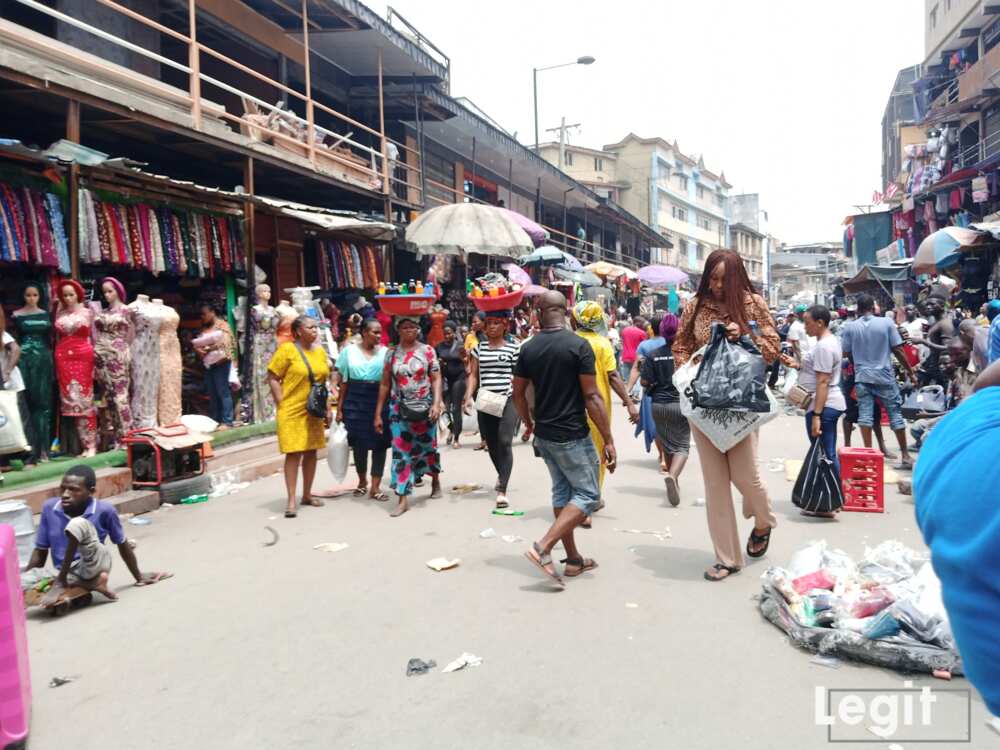 After the fasting period, people would look for new clothes to celebrate with and look new as well. This is a profitable business only if you are able to find the right market where to get the goods at affordable prices or wholesale prices so that you can resell and make profit.
Moreso, you can sell anything that will be worn by Muslims like hijab, scarfs, and kaftan to mention but a few.
The internet is a growing platform entrepreneurs can leverage on now. You can also start an online business with just a computer and an internet access. This is not a hard process as you can explore various tools on the internet to help promote your business online. All you need to do is to locate free and affordable services online that are available for use.
The end of Ramadan is marked by Eid-al-Fitr, the festival of the breaking of the fast. A special meal is eaten during the festival, the first daytime meal for a month.
If you are thinking of how to make money this season, trust me you really need to begin now so as to make good use of your time following the lock down ease.
Coronavirus: Yam, rice and garri are the main food selling - Market women via Legit TV
Source: Legit.ng