Nasim Pedrad bio: age, height, partner, movies and TV shows
Nasim Pedrad is no new name in the entertainment industry. The Iranian-born American actress and comedienne has been in the industry for over 20 years. To date, she boasts of a number of accolades, including being the first female Middle-Eastern cast member on SNL. Her biography is definitely worth reading.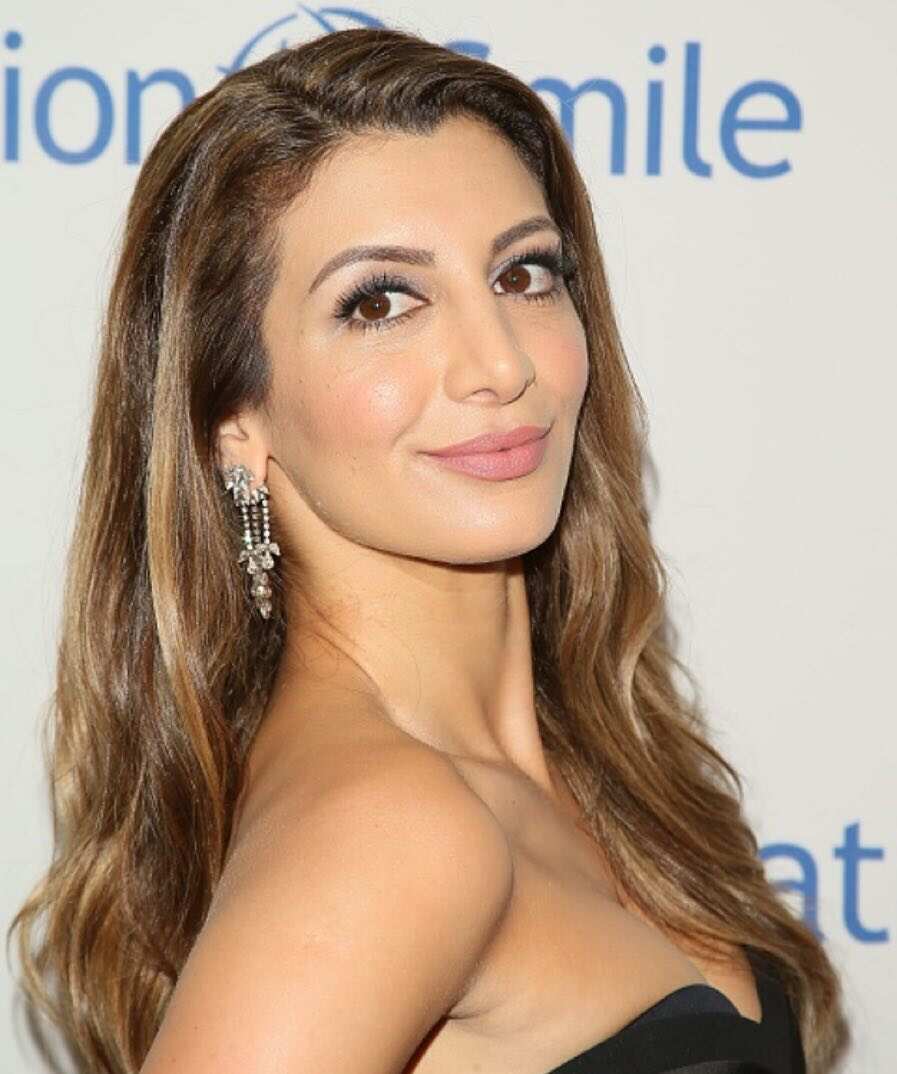 Nasim Pedrad is not just an actor and comedian. She is also a showrunner responsible for the creation of Chad, a TBS comedy show that she also stars in as the titular character. Here are more fascinating details about the entertainer.
Profile summary
Birth name: Nasim Pedrad
Date of birth: November 18th, 1981
Nasim Pedrad age: 38 years old
Place of birth: Tehran, Iran
Zodiac sign: Scorpio
Ethnicity: Persian
Parents: Arasteh Amani and Parviz Pedrad
Sibling: Nina Pedrad
Weight: 55 kilograms or 121 lbs
Nasim Pedrad height: 5 feet 4 inches (1.63 metres or 163 centimetres)
Body measurements: 33-25-34 inches
Bra size: 33B
Body type: Slim
Dress size: 4 (US)
Hair colour: Brown
Eye colour: Brown
Net worth: $3 million
Early life and family
Nasim was born on November 18th, 1981, in Tehran, Iran, to Arasteh Amani and Parviz Pedrad. She was born into a Muslim family that consisted of herself, her parents, and her younger sister, known as Nina Pedrad.
Nasim Pedrad sister, Nina, is also a significant figure in Hollywood as she is a comedy writer who has worked on top TV shows like 30 Rock and New Girl. Nasim and Nina are both fluent in Persian.
In 1984, when Nasim was only three years old, her family moved from Iran to the United States of America.
The comedian was raised in Irvine, California. She graduated from University High School and then enrolled at The University of California, Los Angeles (UCLA). She later graduated from UCLA's School of Theater, Film, and Television in 2003 with a degree in Theater.
While she was at the university, she was a member of the UCLA Spring Sing Company.
Body measurements
Nasim Pedrad hot body is the envy of many, and rightfully so. The actress stands at a height of 5 feet 4 inches, which roughly translates to 1.63 metres or 163 centimetres. She weighs approximately 55 kilograms or 121 lbs, and her body measures 33-25-34 inches.
Her eye colour is brown, and so is her hair colour. She has a slim body type, and her dress size is 4 in US measurements.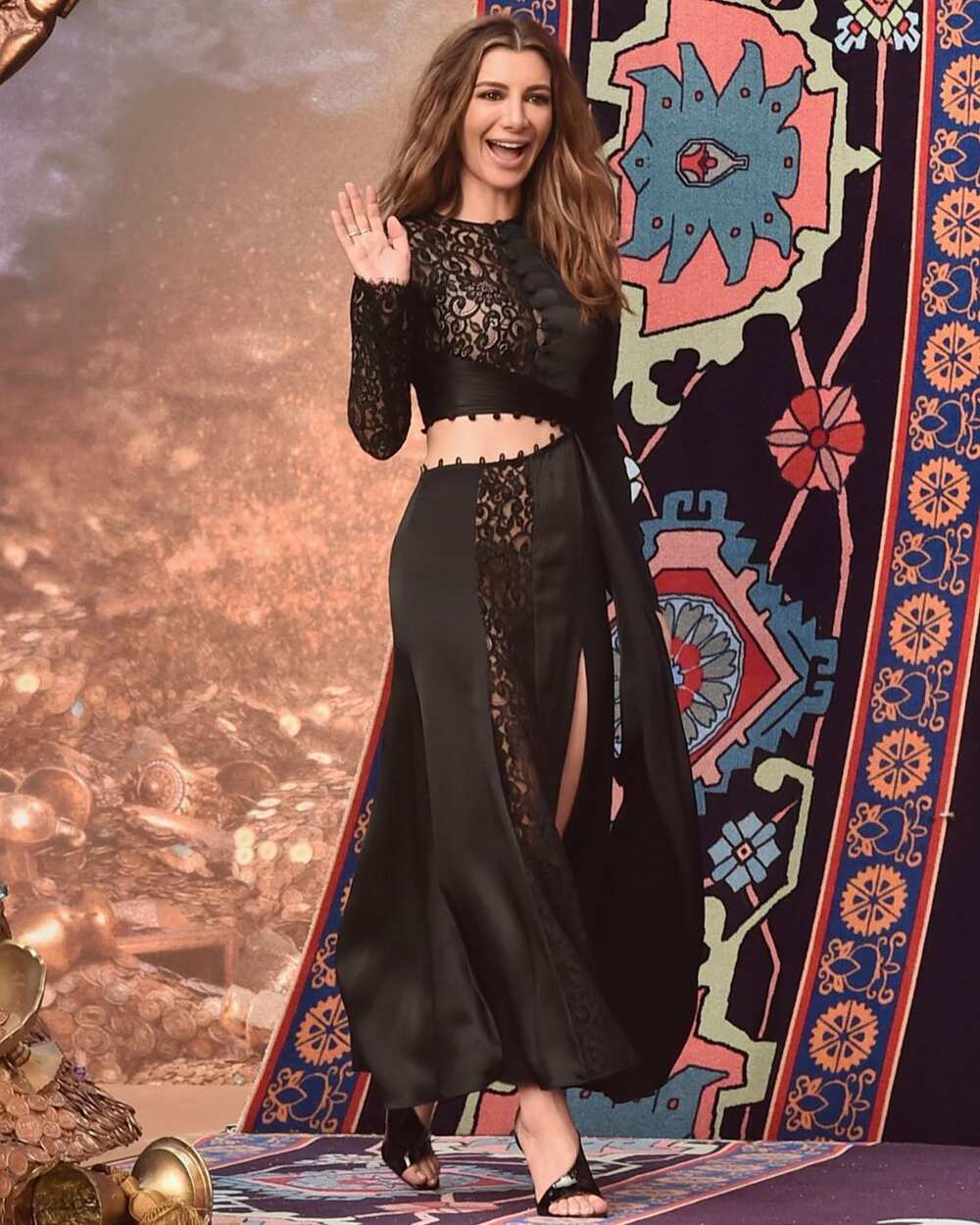 Career
Nasim began her career as a performer with the Sunday Company at The Groundlings. She also performed her one-woman show, Me, Myself & Iran, at the Los Angeles divisions of ImprovOlympic and the Upright Citizens Brigade Theater.
She even performed Me, Myself & Iran at the 2007 HBO Comedy Festival in Las Vegas.
While her filmography dates way back to 1999 when she starred in The Mike & Ben Show, Nasim's career really took off when she joined Saturday Night Live (SNL).
Nasim Pedrad SNL career began when she performed in front of Tina Fey, who later encouraged her to audition for SNL. During her audition, she made impressions of Victoria Beckham, Dora the Explorer, and Superior Court Justice Sonia Sotomayor.
She joined in 2009 during its 35th season. This made her the first female Middle-Eastern cast member on the show and the show's first Iranian cast member as well.
After two years of being a featured player, SNL Nasim Pedrad became a repertory player in the show's 2011-2012 season.
While at SNL, the comedian made impressions of famous people like Kim Kardashian, Arianna Huffington, and Aziz Ansari, among many others.
Nasim left SNL in the autumn of 2014 to work on a new Fox sitcom, Mulaney. On October 18th, 2014, Fox shut down the production of Mulaney by reducing the number of episodes from 16 to 13.
In 2015, Nasim got a recurring role as LAPD officer Aly Nelson in New Girl. Apart from this, the actress has also featured in a respectable number of productions.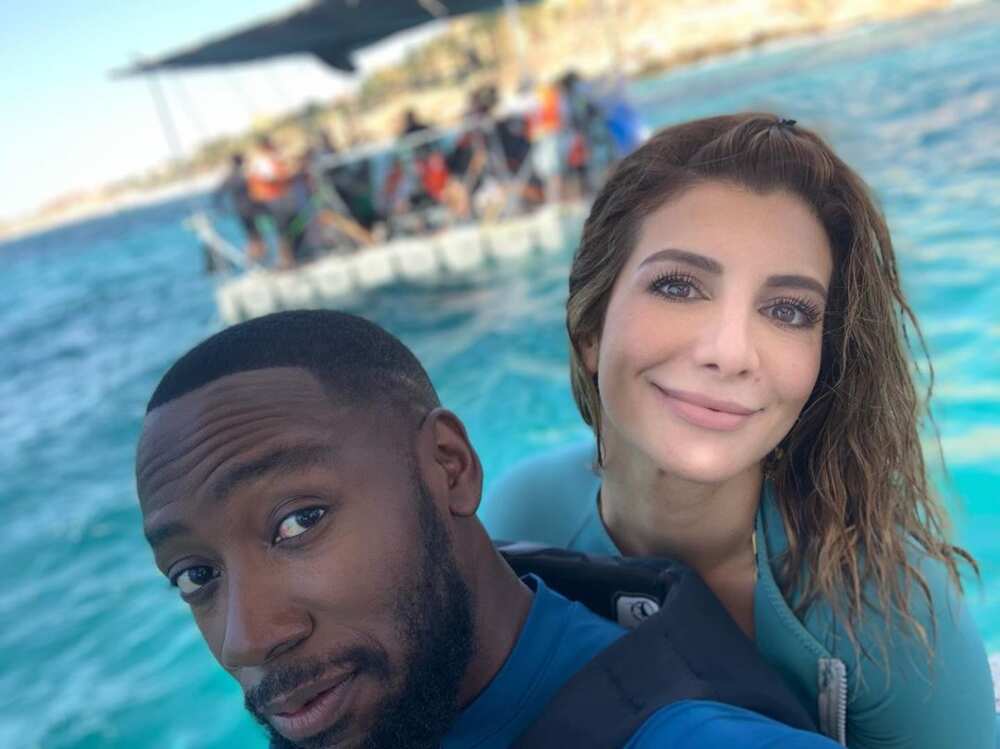 Nasim Pedrad movies and TV shows
Here is a list of all the productions that Nasim has featured in, including the roles she played in each.
Desperados (post-production) - Wesley
Chad (2019) - Chad
Human Discoveries (2019) - Leader Elk
Aladdin (2019) - Nasim Pedrad Aladdin character was named Dalia.
Corporate Animals (2019) - Suzy
No Activity (2018)
New Girl (2015-2018) - Aly Nelson
Brooklyn Nine-Nine (2018) - Kate
Saturday Night Live (2009-2018)
Curb Your Enthusiasm (2017) - Numa
Big Mouth (2017) - Fatima
People of Earth (2017) - Agent Alex Foster / Jasmine
Chad: An American Boy (2016) - Chad
The Mindy Project (2016) - Dr. Jasmin Maloof
Scream Queens (2015) - Gigi Caldwell
TripTank (2014-2015) - Lauranna / Mary / Krissy
Mulaney (2014-2015) - Jane
Saturday Night Live: Cut For Time (2013-2014) - Woman / Mom
Cooties (2014) - Rebekkah
The Awesomes (2013) - Various roles, including Latonna, Pageant Director, and Tiger
Despicable Me 2 (2013) - Jillian (voice)
Saturday Night Live: Weekend Update Summer Edition (2009-2012) - Translator / Woman / Kathy Griffin
The Dictator (2012) - Female GMW Host
The Lorax (2012) - Once-ler's Mom (voice)
Allen Gregory (2011) - Val / Brinique
No Strings Attached (2011) - Writer
It's Always Sunny in Philadelphia (2009) - Lucy
ER (2007-2009) - Nurse Suri
A Thousand Words (2008) - The Photographer
The Winner (2007) - Waitress
Gilmore Girls (2006) - Waitress
The 73 Vіrgins (2005) - Zahra
The Mike & Ben Show (1999)
Appearance as herself
The actress has appeared as herself in these productions:
Conan (2014-2017)
Late Night with Seth Meyers (2014)
The Meredith Vieira Show (2014)
Today (2014)
Mulaney: An Opening Act (2014)
Watch What Happens Live with Andy Cohen (2012)
It's Always Sunny in Philadelphia: Sunny Side Up (2008)
In addition to the fantastic roles that she has played over the years, in 2016, Nasim appeared in a commercial for Old Navy alongside Kumail Nanjiani, Cecily Strong, and Jay Pharaoh.
Nomination
Nasim Pedrad has been nominated for one award so far:
In 2014, she received a Behind the Voice Actors Feature Film Voice Acting Award nomination under the Best Vocal Ensemble in a Feature Film category. This nomination was for her role in Despicable Me 2. The nomination was shared with Steve Carell, Kristen Wiig, Benjamin Bratt, Miranda Cosgrove, Dana Gaier, Elsie Fisher, Russell Brand, Steve Coogan, Ken Jeong, Moises Arias, and Kristen Schaal.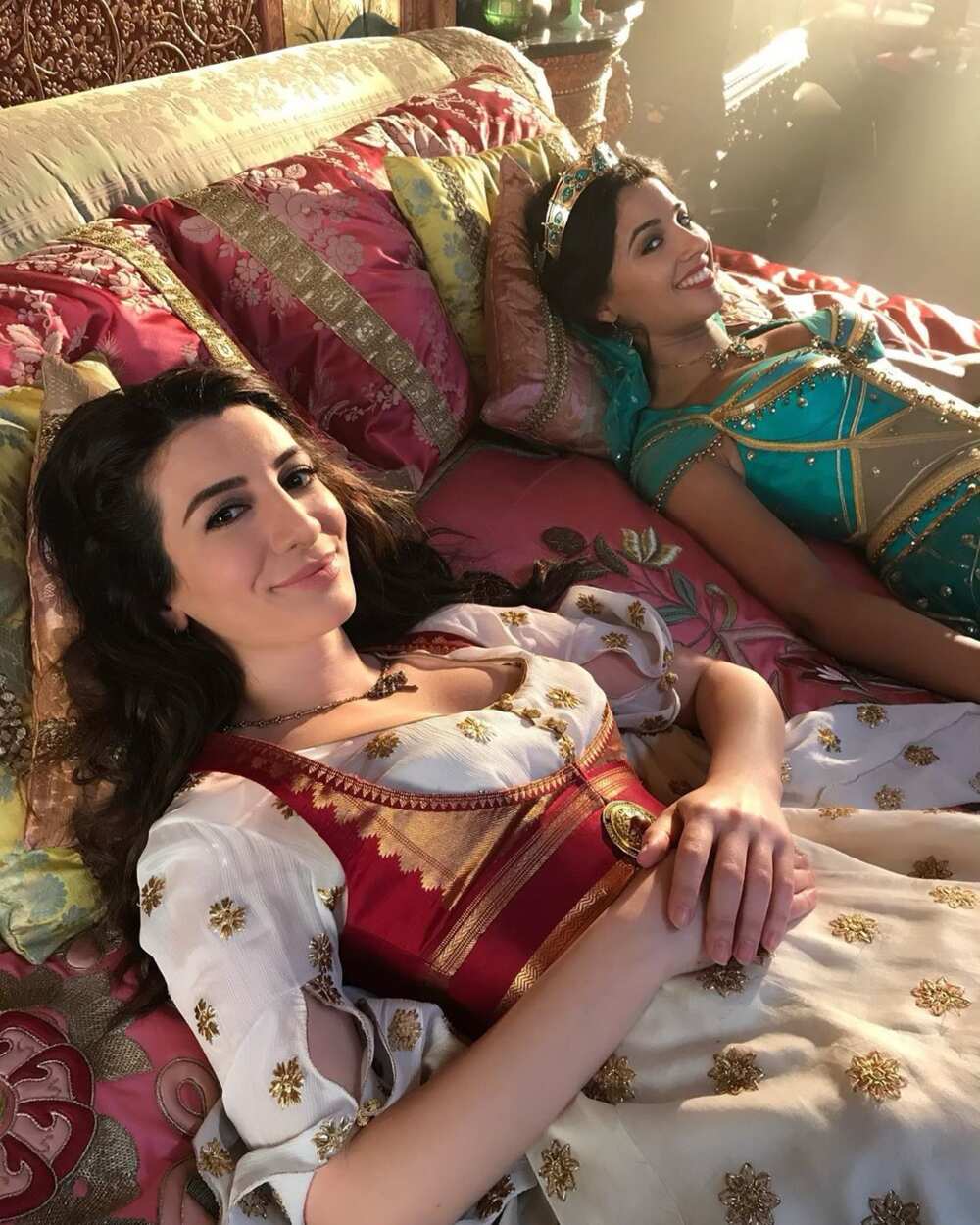 Nasim Pedrad net worth
According to Celebrity Net worth, Nasim has a net worth of $3 million.
What about Nasim Pedrad husband?
The actress has been entirely confidential about her love life. As such, it is not known whether a Nasim Pedrad boyfriend exists or if she is married.
Her privacy when it comes to her love life has prompted many people to ask, 'Is Nasim Pedrad lesb*an?' - a question that lacks an answer due to the celebrity's private lifestyle.
Social media
Nasim has a verified Instagram account that currently has 344k followers.
Frequently Asked Questions about Nasim
Here are some of the most popular questions concerning the celebrity.
Is Nasim Pedrad married?
The actress is quite private, so it is not known whether she is married or not.
Is Nasim Pedrad Indian?
No, she is not. She was born to Iranian parents.
Is Nasim Pedrad single?
Owing to her private lifestyle, this question remains unanswered.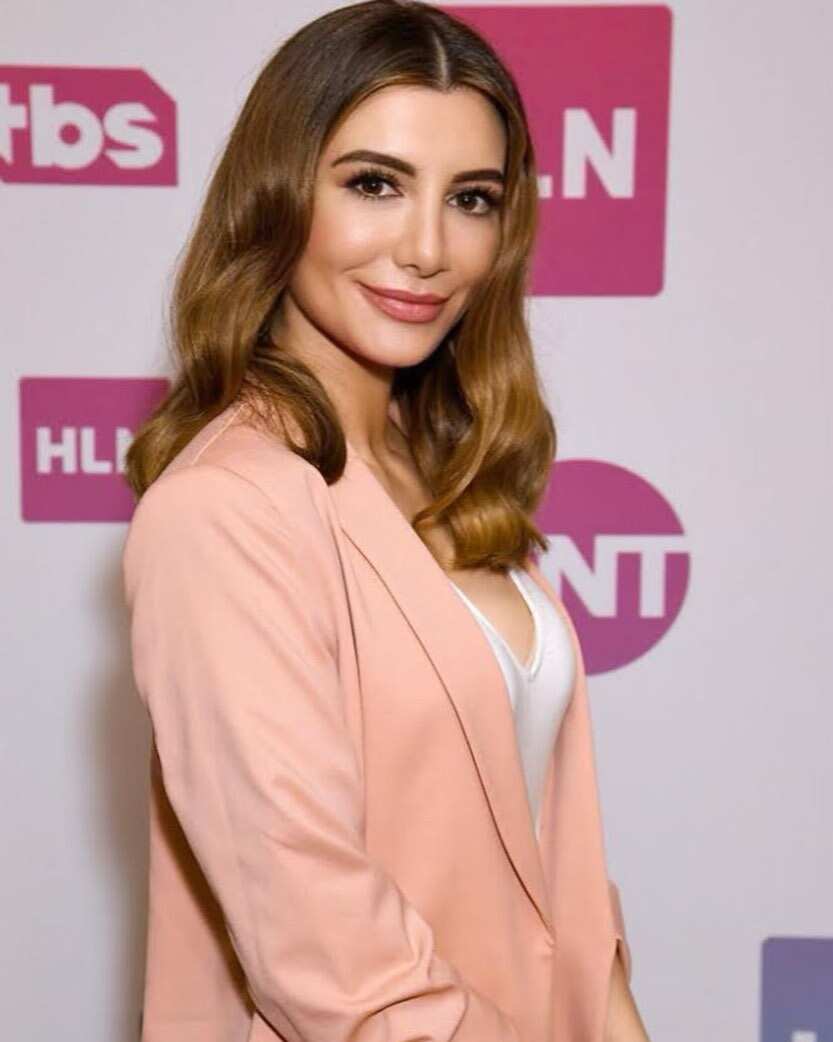 Nasim Pedrad quotes
If men could get pregnant, abortion clinics would be like Starbucks - two on every block and four in every airport. And the morning-after pill would come in different flavors like sea salt and cool ranch.
I knew at a young age that I wanted to do comedy, and maybe part of that was trying to fit in at school because I had a weird name, and my parents had these accents, and I was definitely a late bloomer.
I'll never forget my very first [SNL] show. I had a card in my changing room from Kristen Wiig. It just had a heart on the inside, and she'd written "Have fun." That always stayed with me.
At the time, I was in L.A., just auditioning and hoping to land a part, dramatic or comedic. I started to feel really stagnant, waiting for a part. I was also taking classes at UCB and Groundlings, and at the higher levels, they focus on writing. It was such a relief to be able to write. During those programs, I wrote a one-woman show called Me, Myself, & Iran, and it ended up getting to Tina Fey. She recommended me to audition for SNL, so I got my first of two auditions through her.
John [Mulaney] likes to say I'm like a district attorney with absolutely no jurisdiction whatsoever.
I really looked up to Tina Fey as a writer, and because I did have a background in writing, she is someone whose career I really did admire.
I can easily connect with the prepubescent dork I spent much of my life being.
I wanted to play Middle Eastern characters— people—who were funny, nuanced, and flawed, and with flaws that were relatable. Characters that had humanity to them. But those parts didn't really exist. Back then I found that so much of the representation of Middle Easterners in the media was predominantly negative. So since the roles I wanted weren't available to me, I knew I had to 'Go Big' and create them myself. And that's when I started writing.
"When I first told the network I wanted to play a 14-year-old boy [in Chad], the idea was met with legitimate confusion and concern. 'There's no way we can make that show! What's wrong with you! Like, Nasim, Why don't you play the mom!' In fairness, they had every reason to believe I'd pitch them a show where I'd play, you know, like an adult woman.
But that's not the show I wanted to make. I thought you could make a teen show so much funnier if the teenager was played by an adult who's in on the joke who has that perspective of why teenagers are so funny. And I knew I could disappear into looking like a little dude…So I spent the next five years fighting for this show to see the light of day. Chad was my personal 'Go Big' moment. And by moment, I mean an excruciating half decade of challenges, set-backs, but ultimately perseverance
I really wanted to write something that felt honest to my experience growing up in America as a child of immigrants.
Right now, I want you to take a second and think about a challenge you have in front of you where you could Go Big.
Raise your hand if you've ever had to help your parents with technology. Was it fun? Or did it result in the sudden death of your will to live?
Nasim Pedrad is quite a sight to behold. Not only is she an excellent actress, but she is also a great comedian with a rich background in entertainment. She is, without a doubt, the true embodiment of talent.
Source: Legit.ng