Adrianne Palicki bio: Age, height, married, husband, net worth
Adrianne Palicki is one of the most famous ladies in Hollywood, and rightfully so. The celebrity's acting career spans over a decade, and she is renowned for appearing in notable productions such as John Wick, Smallville, Friday Night Lights, and of course, for her most famous role in The Orville. What else is there to know about the stunning actress?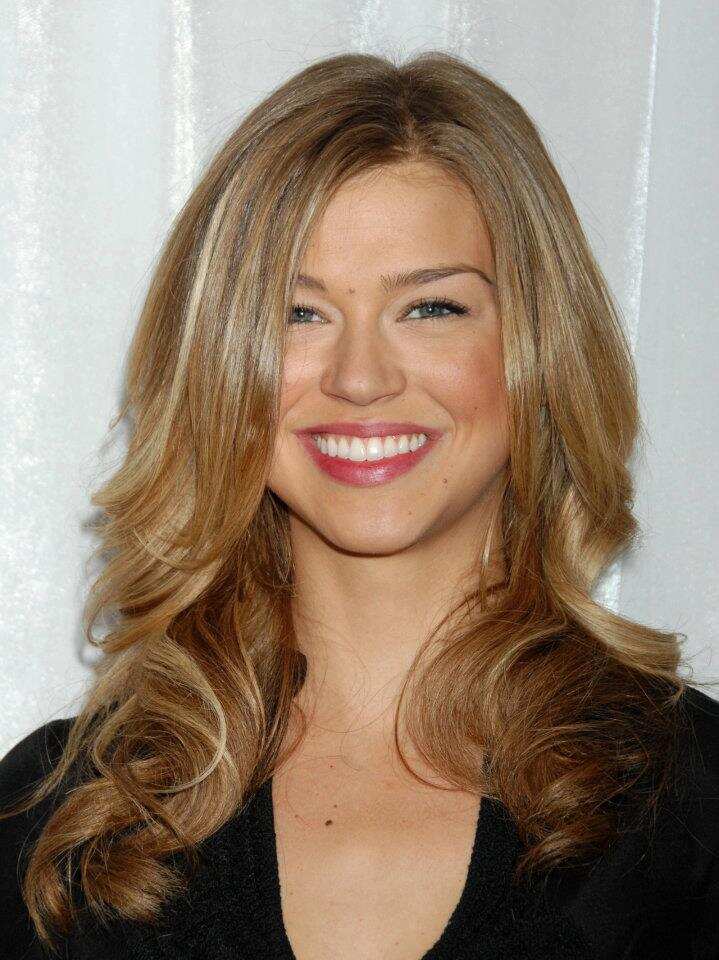 Many people recognize the actress from her role in Friday Night Lights. In the critically-acclaimed T.V. series, Palicki portrayed Tyra Collette in 52 episodes.
Profile summary
Full name: Adrianne Lee Palicki
Nickname: Annie
Date of birth: May 6, 1983
Age: 36 years old
Birthplace: Toledo, Ohio, United States of America
Zodiac sign: Taurus
Nationality: American
Hair color: Blonde
Eye color: Blue
Adrianne Palicki height: 5 feet 11 inches
Weight: 63 kilograms/139 lbs
Dress size: 4 (US), 36 (EU), 8 (UK)
Shoe size: 11 (U.S.), 41.5 (E.U.)
Body measurements: 36-35-34 inches
Body shape: Hourglass
Early life and family
The actress was born on May 6 in the year 1983. Currently, Adrianne Palicki age is 36 years.
Where is Adrianne Palicki from? She was born in Toledo, Ohio, United States of America. She also grew up in Ohio.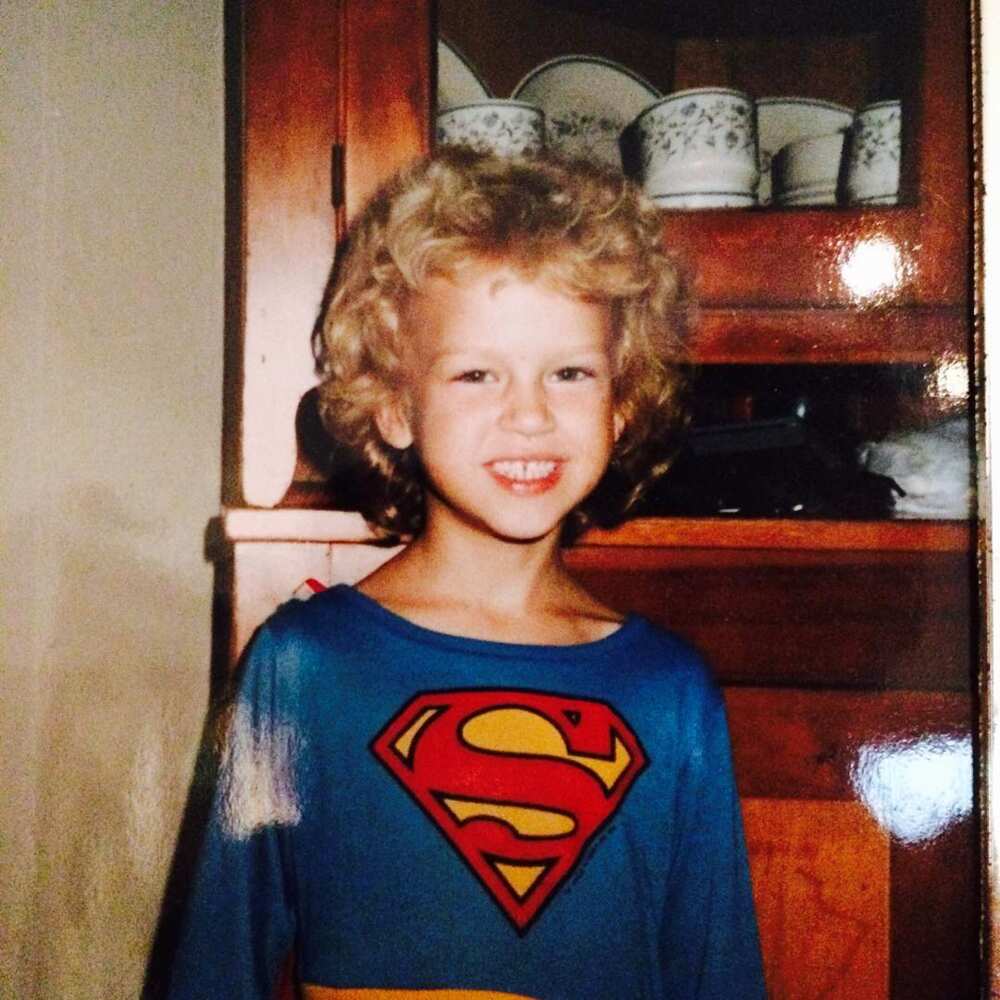 The star was born to Jeffrey Arthur Palicki and Nancy Lee. Her father is of Polish and Hungarian descent while her mother is of English and German descent.
Adrianne grew up alongside one sibling an elder brother called Eric Palicki. Eric is a comic book writer. It is reported that Eric elicited Adrianne's interest in comics.
Education
For her education, Adrianne attended Whitmer High School in her hometown. She graduated from high school in the year 2001.
While at Whitmer High, she played basketball and ran track. Furthermore, the young lady was also the runner-up for Homecoming Queen.
Adriane was also academically gifted, as it is reported that she was quite a brilliant student in school.
Palicki first acted in a play during her sophomore year at Whitmer High School.
Adrianne Palicki measurements
The stunning actress has quite an enviable body. Her body build is slim while her body shape is an hourglass. Currently, her body measurements are 36-25-34 inches.
She weighs 63 kilograms, which translates to 139 lbs. Her height is estimated to be 5ft 11 inches, which is equal to 1.8 meters or 180 centimeters.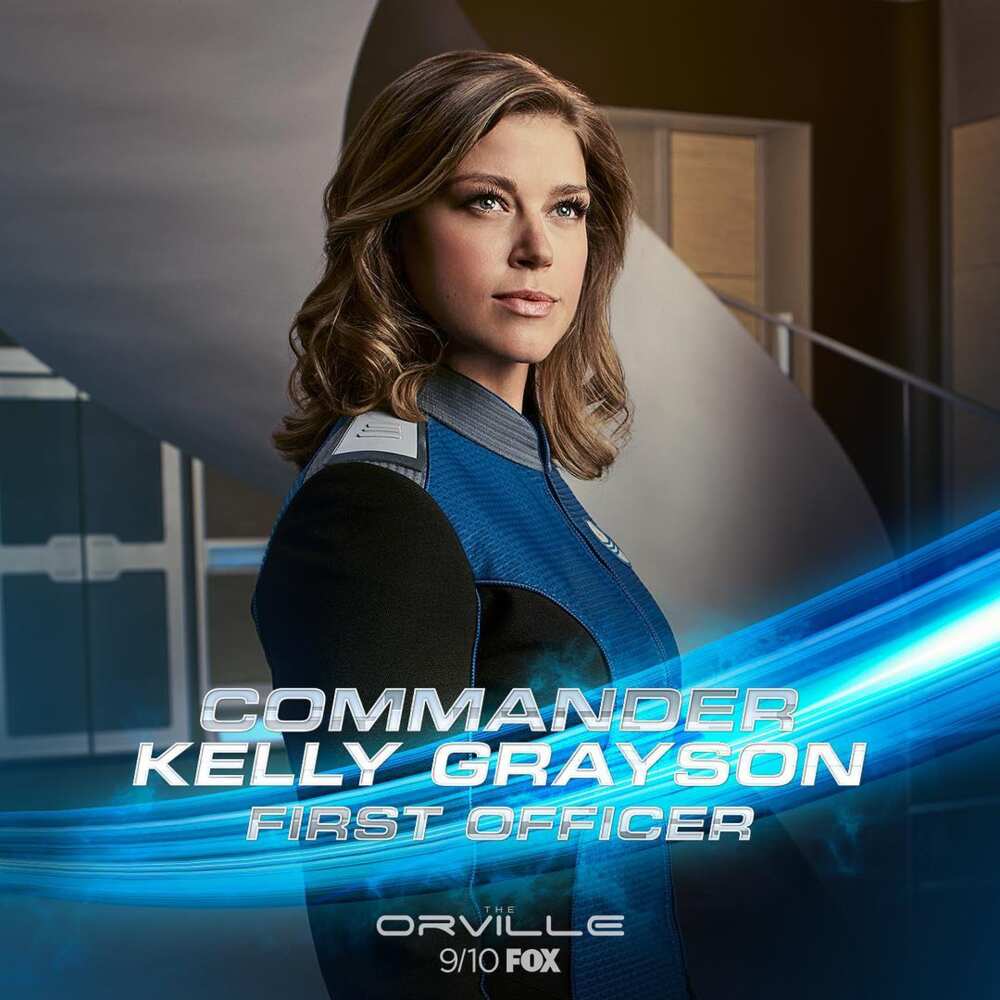 Career
As aforementioned, Adrianne acted in her first play when she was in high school.
After graduating from high school, she moved to Los Angeles, where she worked as a sandwich maker at Togo's.
She began acting in 2003 when she landed a small role in Rewrite. That same year, she appeared in the pilot of The Robinsons: Lost In Space. Unluckily, it did not get picked up to become a series.
At the moment, the actress boasts of over 40 acting credits and four award nominations.
Adrianne Palicki movies and TV shows
According to Adrianne Palicki - IMDb page, the actress has starred in the following productions. The list also contains details of the roles she played in each.
Pretty Vacant - Marina
The Orville (2017-2020) - Cmdr. Kelly Grayson
Robot Chicken (2007-2019) - Birdie the Early Bird / Girl / Madchen / ...
It's Supposed to be Easy (2017) - Kris
S.W.A.T.: Under Siege (2017) - Ellen Dwyer
Marvel's Most Wanted (2016) - Bobbi Morse
The Black Eyed Peas: #WHERESTHELOVE (Feat. The World) (2016) - Adrianne Palicki
Agents of S.H.I.E.L.D. (2014-2016) - Bobbi Morse
Baby, Baby, Baby (2015) - Sunny
This Is Why You're Single (2014) - Maria
About a Boy (2014) - Dr. Samantha Lake
John Wick (2014) - Ms. Perkins
Dr. Cabbie (2014) - Natalie Wilman
Drunk History (2014) - Kate Warne
From Dusk Till Dawn: The Series (2014) - Vanessa Styles
Coffee Town (2013) - Becca
G.I. Joe: Retaliation (2013) - Jaye
Red Dawn (2012) - Toni Walsh
Waves (2011) - Girlfriend
Wonder Woman (2011) - Diana Prince / Wonder Woman
Friday Night Lights (2006-2011) - Tyra Collette
Criminal Minds (2011) - Sydney Manning
Robot Chicken: Star Wars III (2010) - Padmé Amidala / Jessica / Girl (voice)
Lone Star (2010) - Cat Thatcher
Elektra Luxx (2010) - Holly Rocket
Legion (2010) - Charlie
Family Guy (2010) - Tiffani Thiessen
Titan Maximum (2009) - Clare
Supernatural (2005-2009) - Jessica Moore
CSI: Miami (2009) - Marisa Dixon
Women in Trouble (2009) - Holly Rocket
Robot Chicken: Star Wars Episode II (2008) - Padmé Amidala / Jessica / Lexi (voice)
Winter Tales (2007) - Mistletoe Girl
Aquaman (2006) - Nadia
Seven Mummies (2006) - Isabelle
South Beach (2006) - Brianna
Popstar (2005) - Whitney
North Shore (2005) - Lisa Ruddnick
The Robinsons: Lost in Space (2004) - Judy Robinson
C.S.I.: Crime Scene Investigation (2004) - Miranda
Quintuplets (2004) - Jessica Geiger
Smallville (2004) - Kara / Lindsay Harrison
Getting Rachel Back (2003) - Rachel (as Annie Palicki)
Rewrite (2003) - The pretty girl (as Annie Palicki)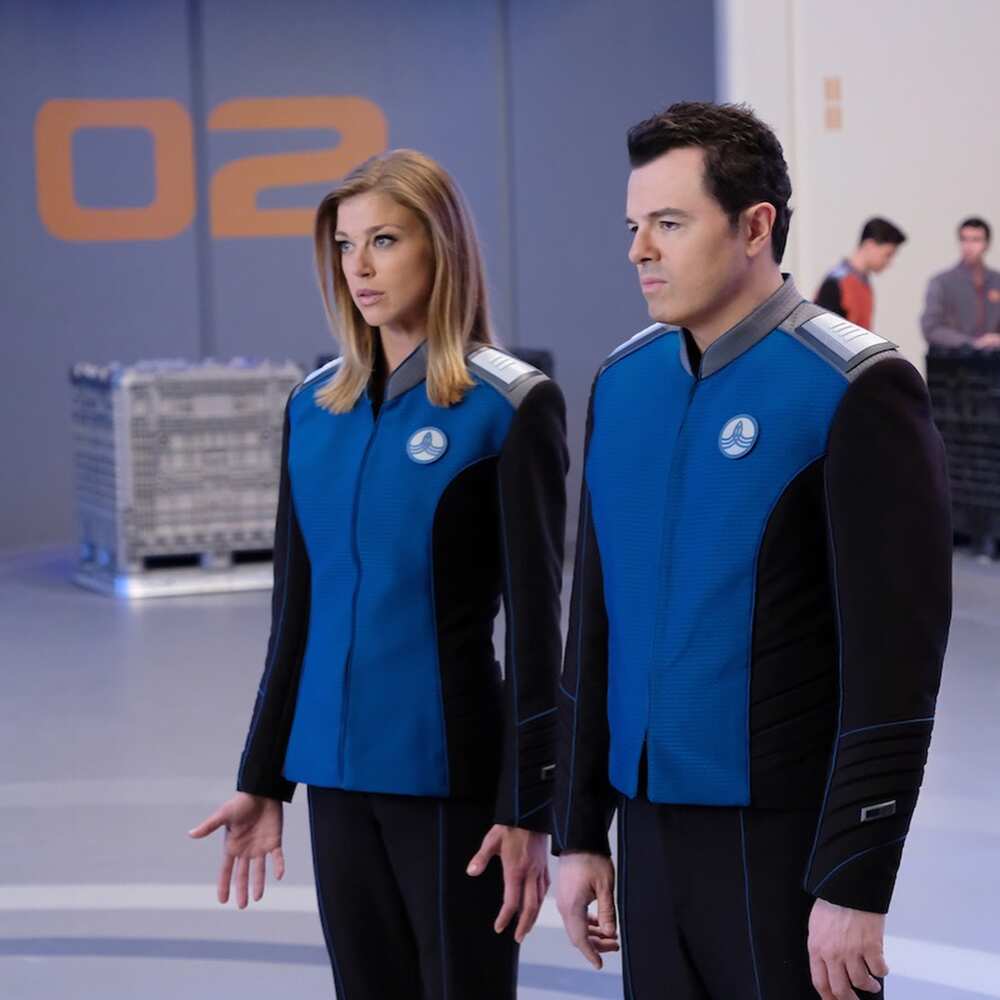 Appearance as herself
Adrianne Palicki has appeared as herself in the following productions:
The Talk (2017)
The Late Late Show with James Corden (2017)
Last Call with Carson Daly (2006-2017)
Extra with Billy Bush (2017)
Hollywood Medium (2017)
E.W. Reunites (2016)
Jimmy Kimmel Live! (2015)
Agents of S.H.I.E.L.D.: Double Agent (2015)
Vivir de cine (2013)
Up Close with Carrie Keagan (2010-2013)
Reel Junkie (2012-2013)
Made in Hollywood (2010-2012)
Attack of the Show! (2012)
Hollywood and Hyland (2012)
1st Look (2012)
I.C. Places Hollywood (2012)
Humanity's Last Line of Defense (2010)
The Bonnie Hunt Show (2010)
The Late Late Show with Craig Ferguson (2010)
Chelsea Lately (2010)
The Teen Choice Awards 2007 (2007)
Nominations
For her contribution to the entertainment industry, the actor has received these nominations:
Academy of Science Fiction, Fantasy & Horror Films, U.S.A.
In 2019, she was nominated for a Saturn Award under the Best Actress in a Television Series category. This nomination was for her role in The Orville.
In 2018, she was nominated for a Saturn Award under the Best Actress on Television category, also for her role in The Orville.
Gold Derby Awards
In 2007, she was nominated for a Gold Derby TV Award under the Ensemble of the Year category for her role in Friday Night Lights.
Teen Choice Awards
In 2013, she was nominated for a Teen Choice Award under the Choice Movie Actress: Action category for her role in G.I. Joe: Retaliation (2013).
Dating history
Is Adrianne Palicki married? Currently, the actress is married to Scott Grimes. Here are more details of who she has dated in the past:
Alan Tudyk: In late 2009, she was in a relationship with the actor. The two were also spotted at Entertainment Weekly's pre-Emmy party together.
D.J Cotrona: The two met while filming G.I Joe in 2011 and later started dating in August 2011. However, they broke up in 2013.
Jackson Spidell: Adrianne and Jackson Spidell, a stuntman, met on the set of John Wick in 2014. They got engaged on September 10, 2014, and later broke up in 2015.
Relationship with Scott Grimes
Scott Grimes is Adrianne Palicki husband.
Adrianne Palicki and Scott Grimes were spotted together in September 2018 during Entertainment Weekly's Comic-Con party. They announced their engagement in January 2019, and on May 19, 2019, the Adrianne Palicki Scott Grimes wedding took place in Austin, Texas.
On July 22, 2019, Adrianne filed for divorce from Scott.
However, as T.M.Z. reported in mid-November 2019, Adrianne asked the court to put the brakes on her divorce. A judge granted her dismissal request the same day.
Adrianne Palicki net worth
According to Celebrity Net Worth, Palicki currently has a net worth of $4 million.
Social media presence
Adrianne has an Instagram account that currently has 156,000 followers. The page contains many Adrianne Palicki hot pictures, which are quite a sight to behold.
Her Facebook page has over 380,000 likes and over 390,000 followers.
She joined Twitter in September 2012, and currently, she has over 200,000 followers on the platform.
Fun facts about Adrianne Palicki
She has tattoos of her parents' names on her arm.
The actress played Wonder Woman/Diana Prince in a 2011 pilot that was not picked up to become a series.
Ranked #79 on Maxim magazine's Hot 100 of 2007 list
Her hobbies include cooking, traveling, and spending time with her brother.
In 2016, she wrote her first comic book, No Angel, with help from her brother.
She has Celiac disease.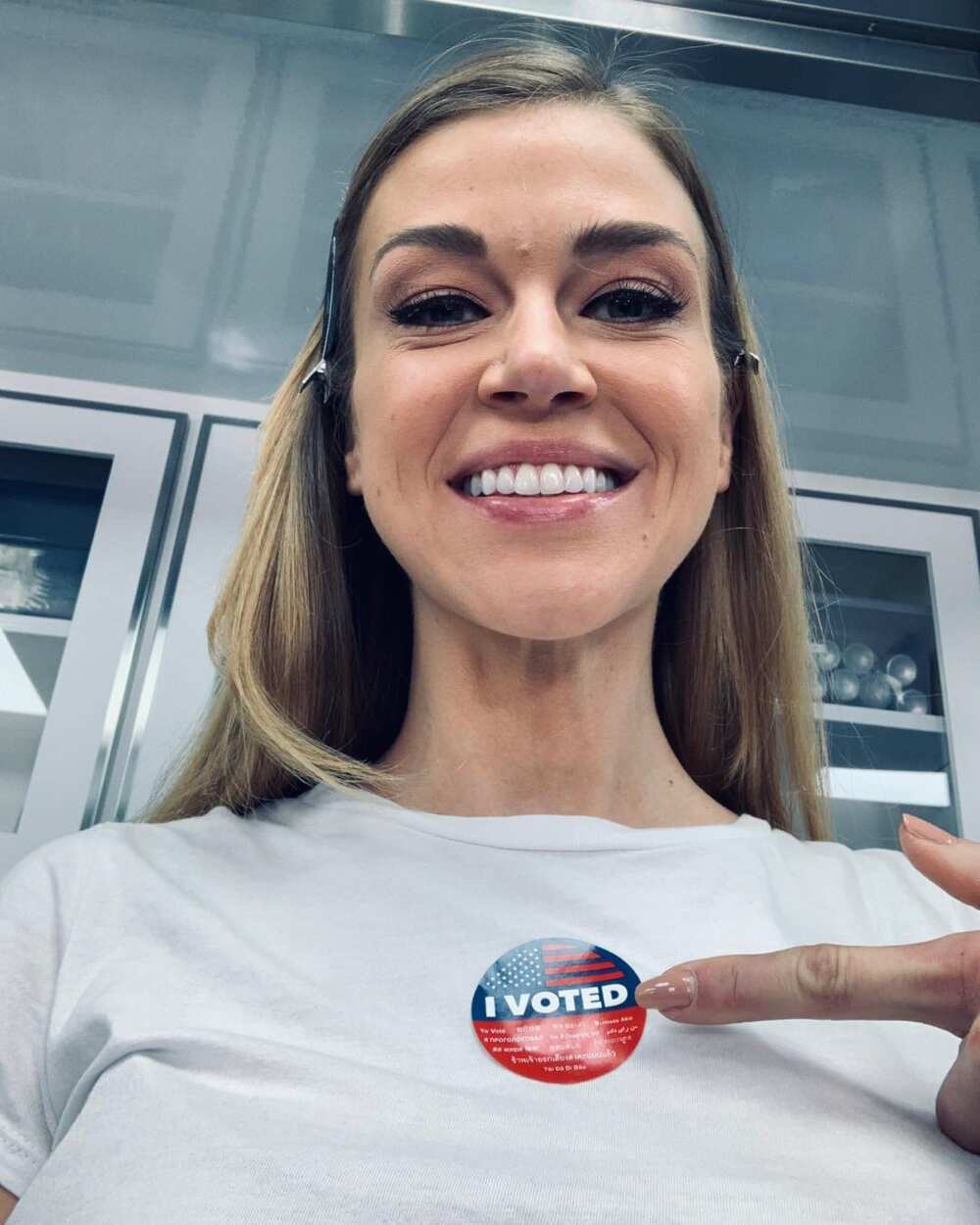 Adrianne Palicki quotes
When I lived in New York for those three months, I needed to see a play every week, because eventually, that's where I want to end up.
I think the character of "Kara" on Smallville (2001) was a little different from the one in the comic because her motive is different. She's not evil by any means, whatsoever, but she does come to Clark for a specific reason. She doesn't really have a sense of right or wrong; the morality isn't there.
My psyche has been very impacted in that there are moments where you're, like, 'Do I really want to do this?' Though I know in my heart this is what I really want to do, the question was: would I enjoy the process itself?
I would love to do Broadway, I don't think there's anything more amazing than theatre. Okay, Supergirl is number one. Maybe I could be Supergirl on Broadway! That would be perfect.
In all honesty, it's unbelievable to get these roles. You work so hard when you're trying to be cast and to get a guest role on a low budget show would be a dream come true, but to be able to do these two shows and play these characters, there are no words. I am so lucky to have done them.
We had a fight scene that was amazingly well-choreographed, but then Mr. Woo came in and said, 'Very good, but do this', and he goes in there and starts fighting. It's just amazing to see John Woo kick alien a**! It's not something you get to see very often.
Adrianne Palicki is an amazing actress with so much to be proud of. Indeed, she is an inspiration to many.
Source: Legit.ng