Bernie Sanders bio: wife, policies, net worth, age
Bernie Sanders is one of the Democratic Party front-runners for the upcoming presidential elections in America. He describes himself as a democratic socialist. The renowned senator has various signature policies touching on health, gun ownership, and minimum wage, amongst others. Besides his presidential aspirations, what is there to know about the Brooklyn-born senator?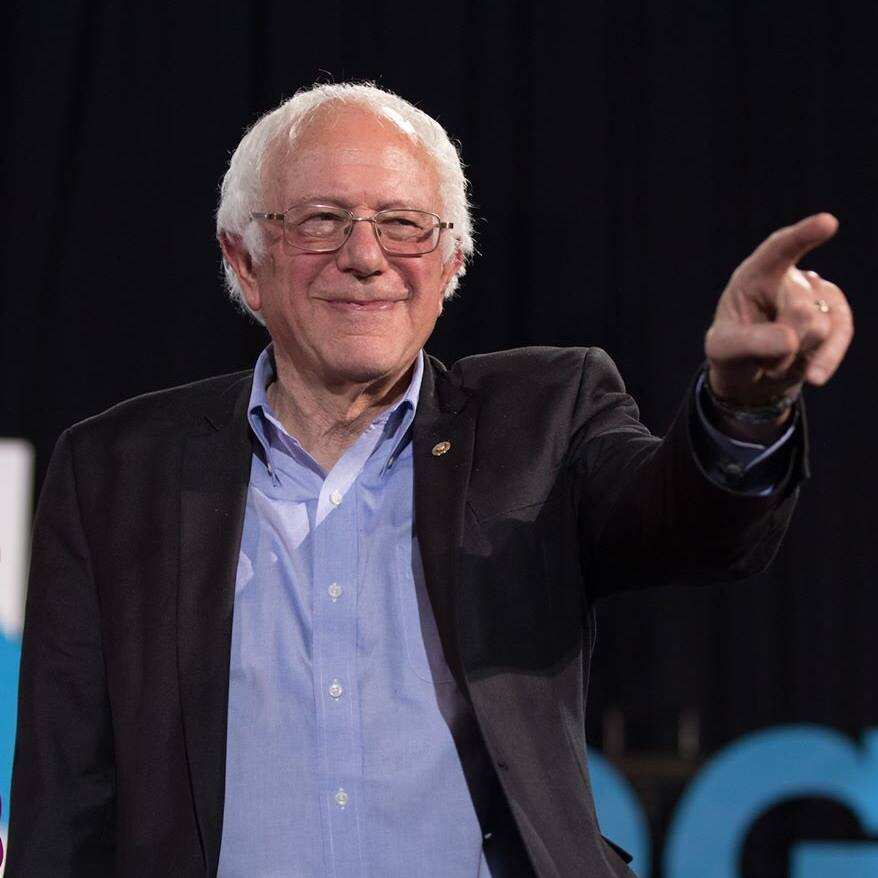 When is Bernie Sanders birthday? He was born on 8th September 1941 in Brooklyn, New York, USA. The presidential aspirant is currently 78 years old.
Profile summary
Name: Bernard 'Bernie' Sander
Date of birth: 8th September 1941
Bernie Sanders age: 78 years
Place of birth: Brooklyn, New York
Profession: Politician
Wife: Jane O'Meara Sanders
Net worth: $2.5 million
Childhood and early life
Bernie is the son of Dorothy Glassberg and Elias Yehuda Sanders (a Polish immigrant whose family was killed in the Holocaust). Bernie's father's initial name was Eliasz Gutman. Dorothy, on the other hand, was born to Russian-Jewish parents in New York.
His older brother, Larry Sanders, lives in England and was named the Spokesperson for the Green Party of England and Wales in 2016.
Education
Bernie attended Brooklyn College (1959-1960) and the University of Chicago, from where he earned his Bachelor's Degree in Political Science. In 2006, he was elected to represent the State of Vermont in the US Senate.
Filmography
Perhaps unknown to many, Sanders has made appearances in several films. These include My X-Girlfriend's Wedding Reception (1999), Undecided: The Movie (2016), and Courting Des Moines (2016).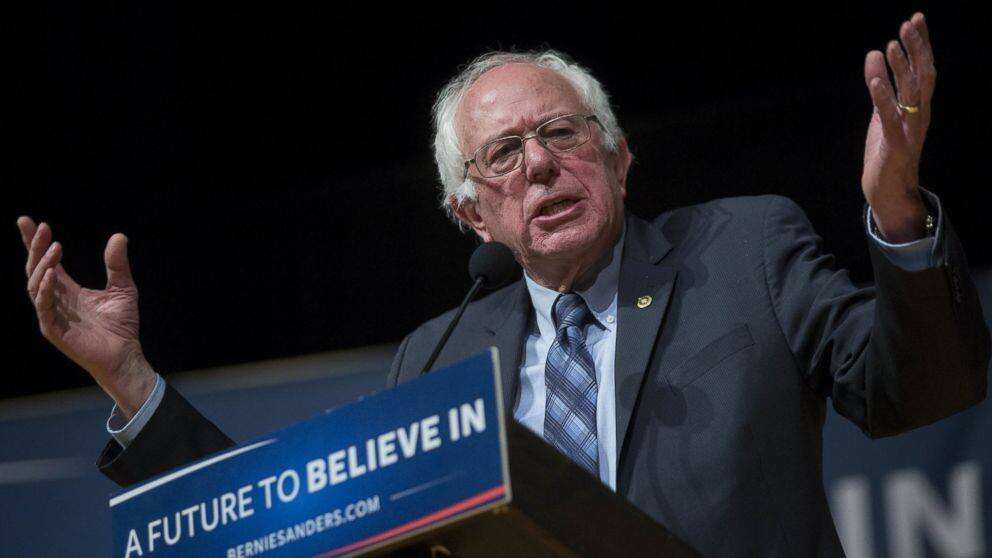 Career timeline
Here is a look at Bernie's career throughout the years.
1972, 1976, and 1986: Bids for the position of Governor of Vermont unsuccessfully.
1972 and 1974: Bids for a seat in the US Senate unsuccessfully.
1981: Runs for Mayor of Burlington and wins by a 10-vote margin.
1981 to 1989: Works as the Mayor of Burlington for four terms.
1988: Bids for the US House of Representatives unsuccessfully.
1990: Secures a seat to the US House of Representatives by a 16% margin.
1991 to 2007: Serves in the US House of Representatives for eight successive terms.
1991: Becomes co-founder of the Congressional Progressive Caucus.
2006: Secures a seat in the US Senate.
2012: Gets re-elected for a second term in the US Senate.
2013-2015: Acts as the chair of the Senate Committee on Veterans' Affairs.
2015: Sends an email to the media announcing his interest in the Democratic presidential nomination.
2016: Endorses fellow Democrat, Hillary Clinton, for the US Presidential seat.
2017: Receives a Grammy nomination in the category of Spoken Word.
2018: Gets re-elected for a third term in the US Senate.
2019: Announces his bid for the US Presidency during a radio interview.
Bernie Sanders policies
Similar to other presidential candidates, Sanders has expressed his views regarding some of the essential issues touching on American citizens. Here are some of them.
1. Climate change
Bernie has proposed an environmental deal worth $16.3 trillion that would create employment and, at the same time, deal with the climate change menace. He was once quoted saying that executives in the fossil fuel industry should be prosecuted for the destruction of the world's climate that they deliberately caused.
2. College fees
According to Bernie, college education should be free, accessible to everyone, and not just a privilege for a few rich people. He further proposed to have a $2.2 trillion fund to pay off all the existing student debt. Some of his critics have questioned the feasibility of such a plan.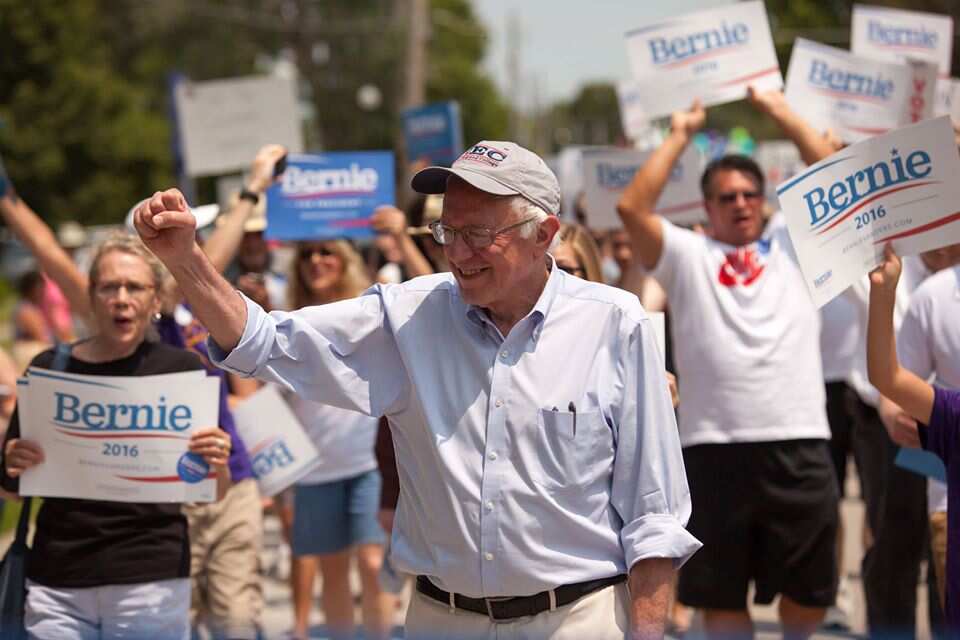 3. Gun ownership
Talking about gun ownership, Sanders said that his views regarding this sensitive matter had changed. The senator hails from Vermont, a state known for being quite firearm-friendly.
However, Sanders now supports background checks for gun transactions and ownership. In 1993, Bernie was among those who opposed these background checks.
4. Black lives
In 2015, Sanders was shouted down in Seattle by members of the Black Lives Matter movement. His opponents criticized him for viewing the race problem from a class perspective rather than the racial issue it was.
However, in 2019, Sanders supported the idea of having a commission to look into the problems surrounding African-Americans
5. Political Action Committee (PAC) money
The presidential aspirant takes pride in his grassroots-supported Bernie Sanders 2020 campaign. He has also been known to be overly critical of PACs funded by the super-wealthy people in the USA.
Ironically, Sanders has a non-profit organization known as Our Revolution, which works similarly to a conventional PAC. This organization, however, is not obligated to disclose its donors, a fact that seems to contradict Bernie's beliefs.
6. Minimum wage
Bernie argues that the federal minimum wage should be increased from the current $7.25 per hour to $15 per hour. Some financial experts feel that such a drastic rise could adversely affect poor cities and towns.
7. The American two-party system
The senator is one of only two independent senators in the US. He has often been overly critical of the current two-party system. According to him, the two parties (Democratic and Republican Parties) are part of the corporate system and, therefore, beholden to its money.
While some people think that Bernie's opinion leaves him alienated, others see it as one of his biggest strengths.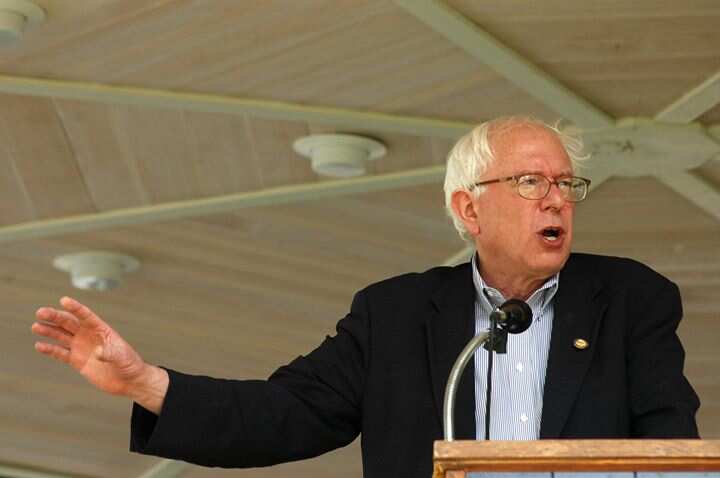 8. Healthcare
The presidential aspirant has proposed nationwide government-run health insurance. He says that this would cost $30 trillion over ten years. This is one of Sanders's proposals that are currently under scrutiny.
In 2016, the Democratic Party dismissed Bernie's Medicare for All plan as being 'too far-left.'
9. Infrastructure
This is one of Bernie's policies that overlap with that of the current president, Donald Trump. Both suggest that the country should allocate $1 trillion towards infrastructure development. However, Bernie has dismissed Trump's proposal as a sham.
10. Taxes
Sanders has generated debate surrounding his proposal to transact Wall Street stock transactions. He adds that these taxes should be raised for the super-rich, those whose net worth exceeds $32 million).
He also plans to increase taxation on working families to help raise funds for his signature health plan, Medicare for All.
11. War
According to Bernie, Americans are tired of the expensive and seemingly endless wars against other countries. In 2002, the presidential candidate was firmly against America's invasion of Iraq. Today, he terms the decision as the 'worst foreign blunder in America's history.'
12. Personal style
Sanders thinks that concentrating too much on personal style is unnecessary and, quite frankly, a waste of time. He feels that the media focuses too much on how a person looks while forgetting that America is the only major country that does not guarantee nationwide healthcare for its citizens.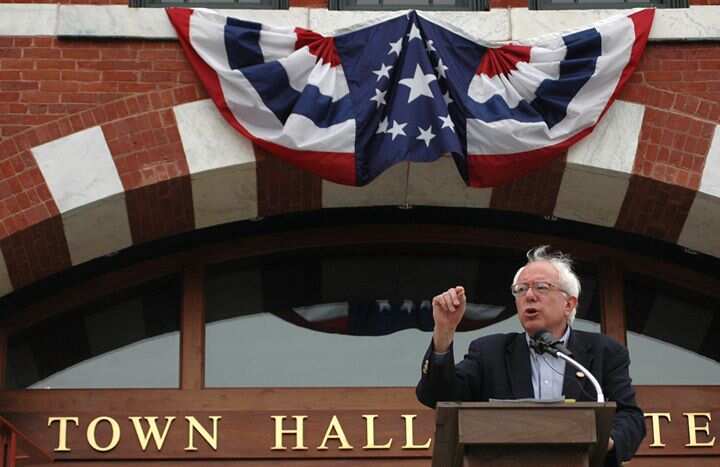 13. Big tech companies
According to Bernie, corporate giants such as Google, Facebook, and Amazon control way too much. They should, therefore, be split and subjected to anti-trust enforcement. This would reduce the monopoly that these firms currently enjoy.
Bernie Sanders net worth
The 78-year-old presidential aspirant's current net worth is $2.5 million. Much of this wealth has been from government pensions, investments, real estate, and earnings from three books, including Our Revolution: A Future to Believe In.
He once joked about how easy it is to be rich once you have written a best-selling book. Considering his relatively well-off status, it's a surprise how critical Bernie is about the affluent people in America. The politician has earned about $1.7 million from his three books.
The other two are Bernie Sanders Guide to Political Revolution and Where We Go From Here: Two Years in the Resistance. Besides the book sales, Bernie has been earning a six-figure pay ever since he joined the American Congress in 1991.
Who is Bernie Sanders wife?
Bernie's wife, Jane O'Meara Sanders, has been a constant figure throughout his long political career. Jane was born in Brooklyn, joined a Catholic high school, and later attended the University of Tennessee.
She had three children with her first husband, David Driscoll. She then earned her Bachelor's Degree from Goddard College. Jane met Bernie when she was working at the King Street Area Youth Center.
At this time, Sanders was setting up his campaign for the mayoral post in Burlington. According to Jane, Bernie was the perfect embodiment of everything she believed in. The two wedded in 1998 but they do not have any children together.
After the wedding, Bernie and Jane began to live in a blended family with one child from Bernie's previous marriage and three from Jane's. The four Bernie Sanders children are Heather, Dave, Levi, and Carina.
How are the current Bernie Sanders polls figures?
By the end of February 2020, Bernie held a substantial lead in the states of Texas and California. This was in the race for the Democratic Party nomination. In Texas, Sanders had support from 29% of the electorate as compared to his closest rival, Joe Biden, at 20%.
In California, Sanders had 35% as compared to Biden's 13%.
What is Bernie Sanders Twitter handle?
The politician is quite active on Twitter and constantly posts via his official handle, @BernieSanders. His account currently has more than 11 million followers, a testament to his political popularity.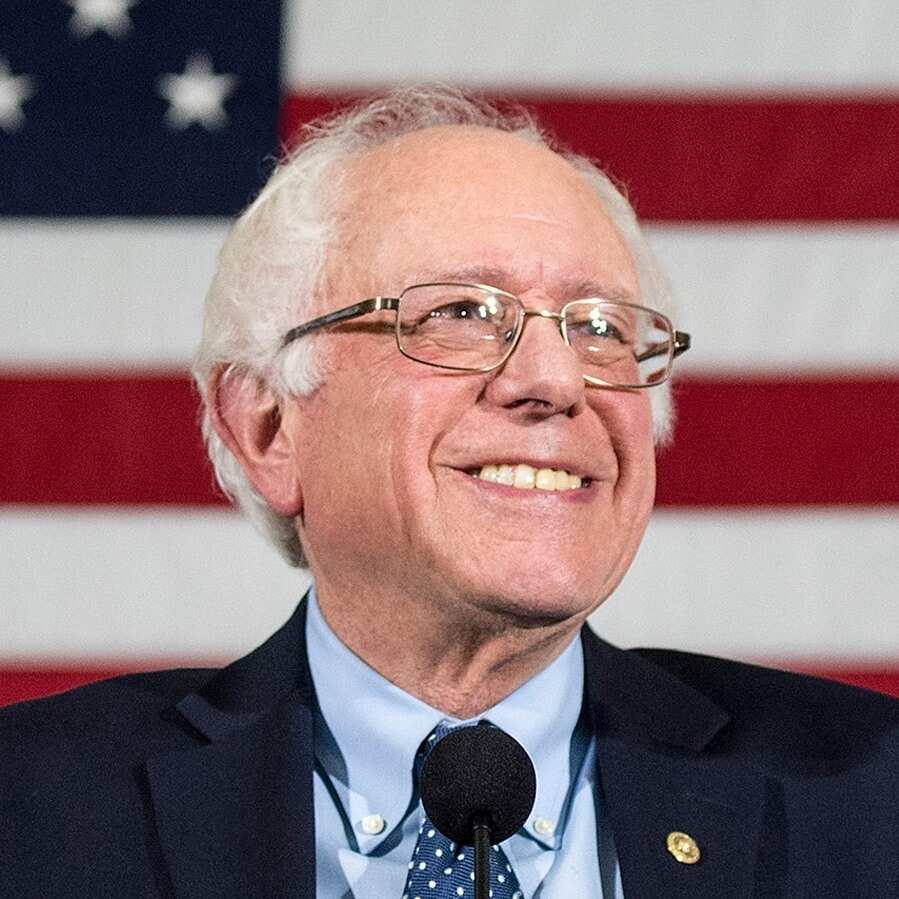 How would a Bernie Sanders vs Trump presidential race look like?
As Bernie continues to look more and more likely to clinch the Democratic nomination, people have started to picture what a race between him and Trump would look like.
The Center for Politics at the University of Virginia suggests that there would be 260 Electoral College votes in favor of Trump as compared to 248 in support of Sanders.
On the other hand, Trump would only get 248 votes against an unnamed Democratic candidate. This implies that Sanders candidacy swings the election in favor of the sitting president. This change comes from the states of Virginia, Texas, North Carolina, Georgia, Florida, and Arizona.
What is Bernie's slogan?
According to the Bernie Sanders website, the politician's 2020 slogan is 'Not Me. Us.'
Bernie Sanders is undoubtedly one of the most prolific Democratic candidates in the run-up to the 2020 elections. Some of his key policies seem to go well with most Americans. It is still a bit early to know who will ultimately clinch the Democratic nomination, but it promises to be an exciting race.
Source: Legit.ng