Who is Kate Wright - Rio Ferdinand's wife
Kate Wright is a former reality star famous for her appearance on TOWIE. Before propelling to fame in 2015, she worked in a bank as a business support manager. Her curvy body has increased her popularity, especially on social media platforms.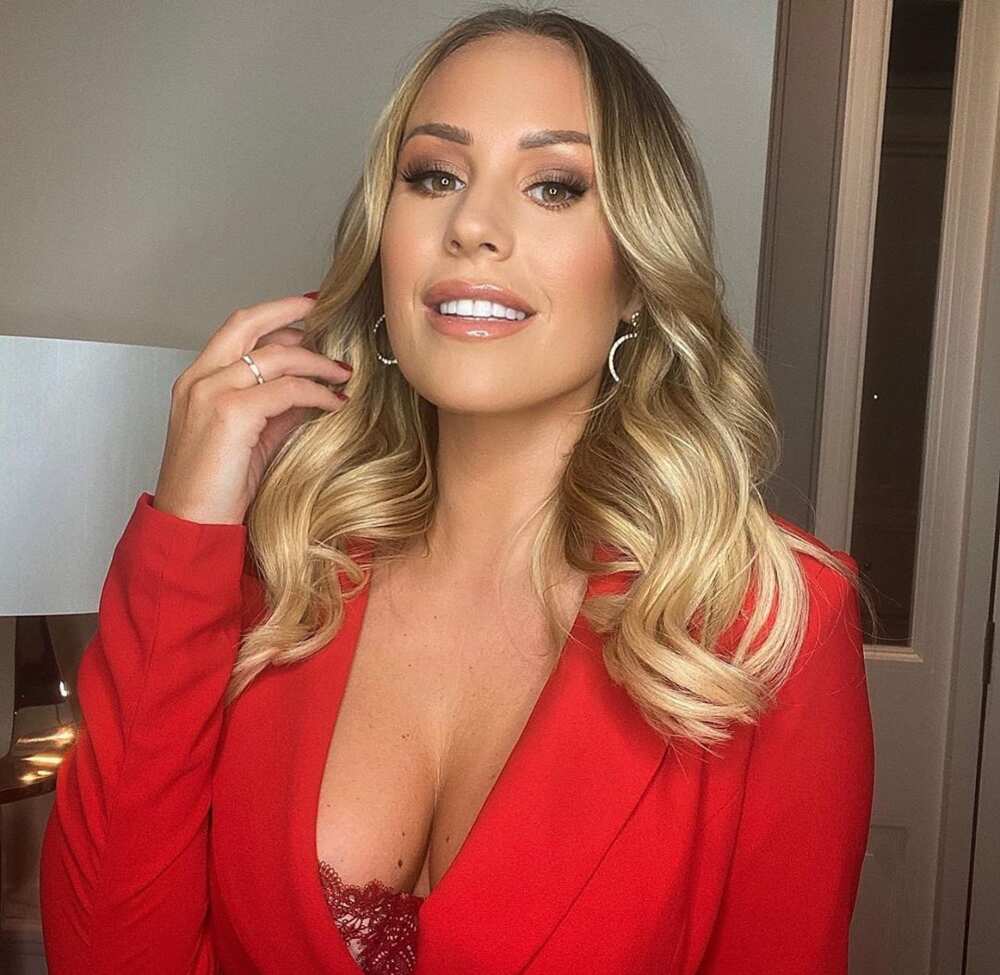 In 2016, the actress launched her collection, Party Picks, with the assistance of Miss Pap, an online retailer. Even after joining the TOWIE reality show, she has continued to do well in business, and her work is always excellent. The beauty quit the popular show in 2017.
Profile summary
Kate Wright birthday: June 3, 1993
Birthplace: Essex, England
Kate Wright age: 28 years
Religion: Christianity
Kate Wright height: 5' 6"
Ethnicity: Caucasian-White
Residence: London, England
Kate Wright Instagram: @xkateferdinand
Biography
The former TOWIE actress was born on June 3, 1993, in Essex in the heart of England. Her beauty and fame have seen her garner a huge fan base on her Instagram account.
She has no relation with either of the former co-stars, who are Mark and Jessica Wright, despite them sharing the same name.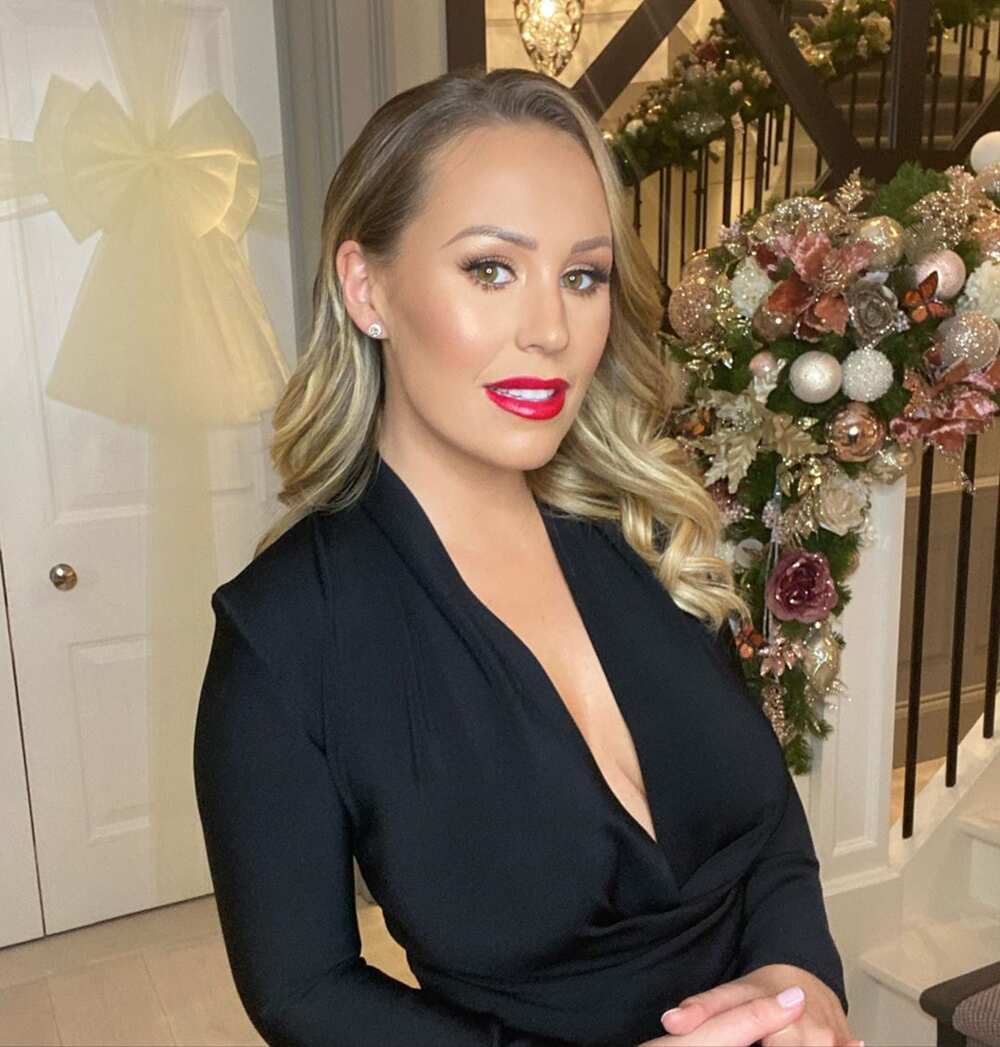 Kate Wright TOWIE
Her passion and love for acting have enabled her to succeed in the entertainment industry. Her acting career at turned out to be a great journey with some of the cast members who are her real friends, such as Chloe Lewis and Gemma Collins. In April 2017, the actress quit the show after she started a romantic relationship with Rio Ferdinand.
Kate Wright and Rio Ferdinand
The couple first met in Dubai shortly after Kate had parted ways with Dan Edgar, a TOWIE co-star. She has such a great affection for Rio's and his kids that she quit all her jobs to have more time with them. Their love for each other saw them walk down the aisle.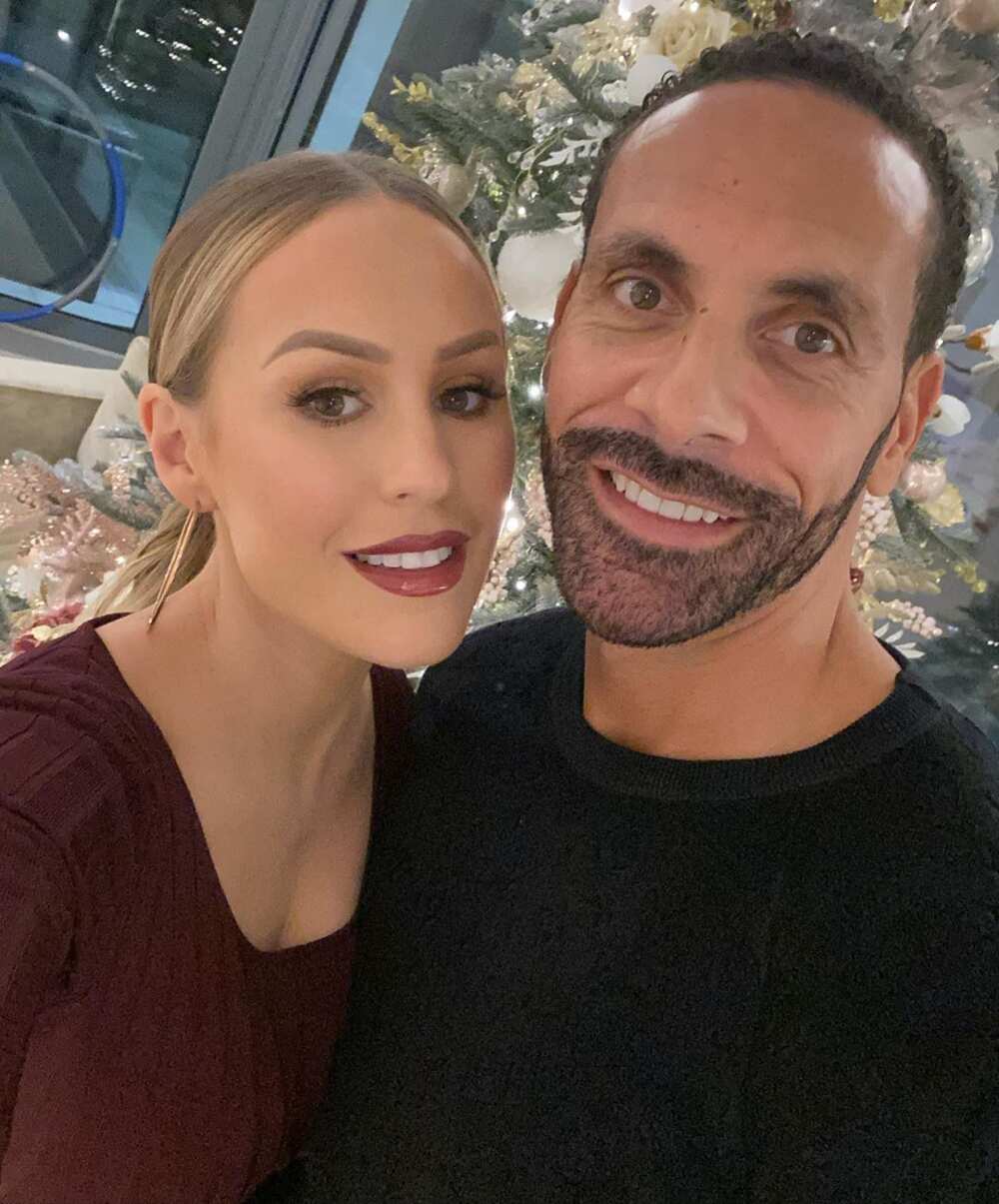 Rio's children also contributed to the happy wedding, and warmly welcomed Kate to their family on that special day. One child particularly requested the couple to have a little brother or sister, and Kate, their new stepmom, wholly accepted the idea.
Kate Wright wedding
Rio proposed to the actress on November 1, 2018. A pre-wedding ceremony was held in honor of the new Mrs. Ferdinand to be and a hen party as well, where she enjoyed with her closest female friends. The couple's wedding was held on Friday, September 27, 2019, in Marmaris, Turkey.
The bride looked stunning in her expensive gown on their big day, where about 200 friends and loved ones bore witness to the new couple as they exchanged their vows. Interesting to note, the guests were not permitted to have their mobile phones during the ceremony to prevent pictures of their wedding from leaking.
How long have Kate and Rio been together?
Kate and Rio dated for two years, from 2017 to 2019. Her love and dedication to Rio were well depicted after Ferdinand's mother passed on; the reality show star stood by Rio's family and supported the children. Kate enjoys cooking their favorite chicken dinner for the whole family.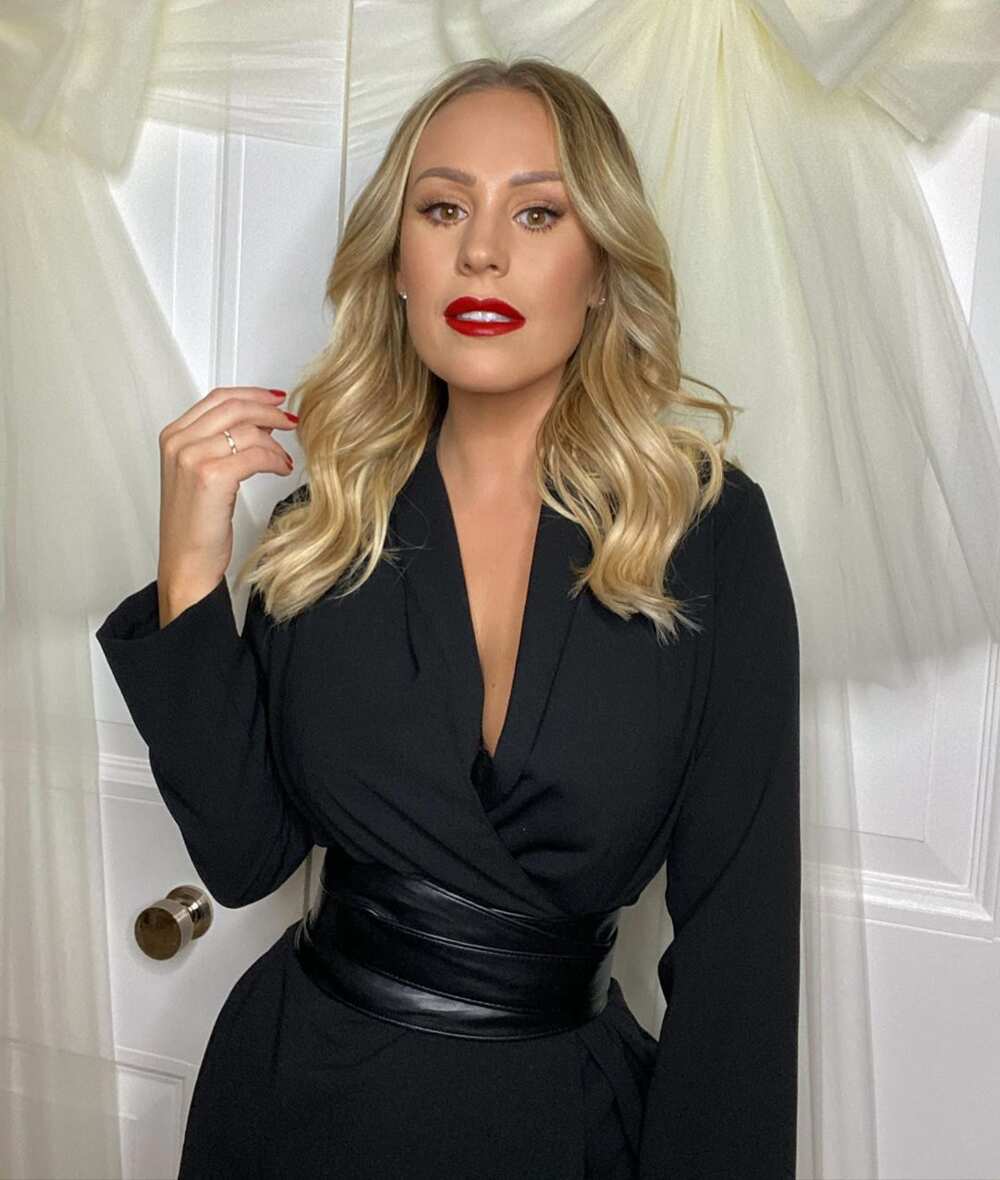 The actress states that she feels more relaxed and glad that she finally is a mom, despite not being Rio's kids' biological mother.
She released her book, Fitter, Healthier, Happier, which shows how her life has transformed as a result of her new blended family. She is proud of being known as Mrs. Ferdinand. She previously dated Dan Edgar, a co-star in The Only Way Is Essex.
Does Kate Wright have a child?
She does not yet have a biological child, but since she is married to Rio, she is a step mum. However, the actress would want to have a child, not only to satisfy her desire but also that of Rio's and his children.
She is content with her new family as they have grown fond of each other.
Kate Wright pics
Here are some of her pictures where she looks all gorgeous.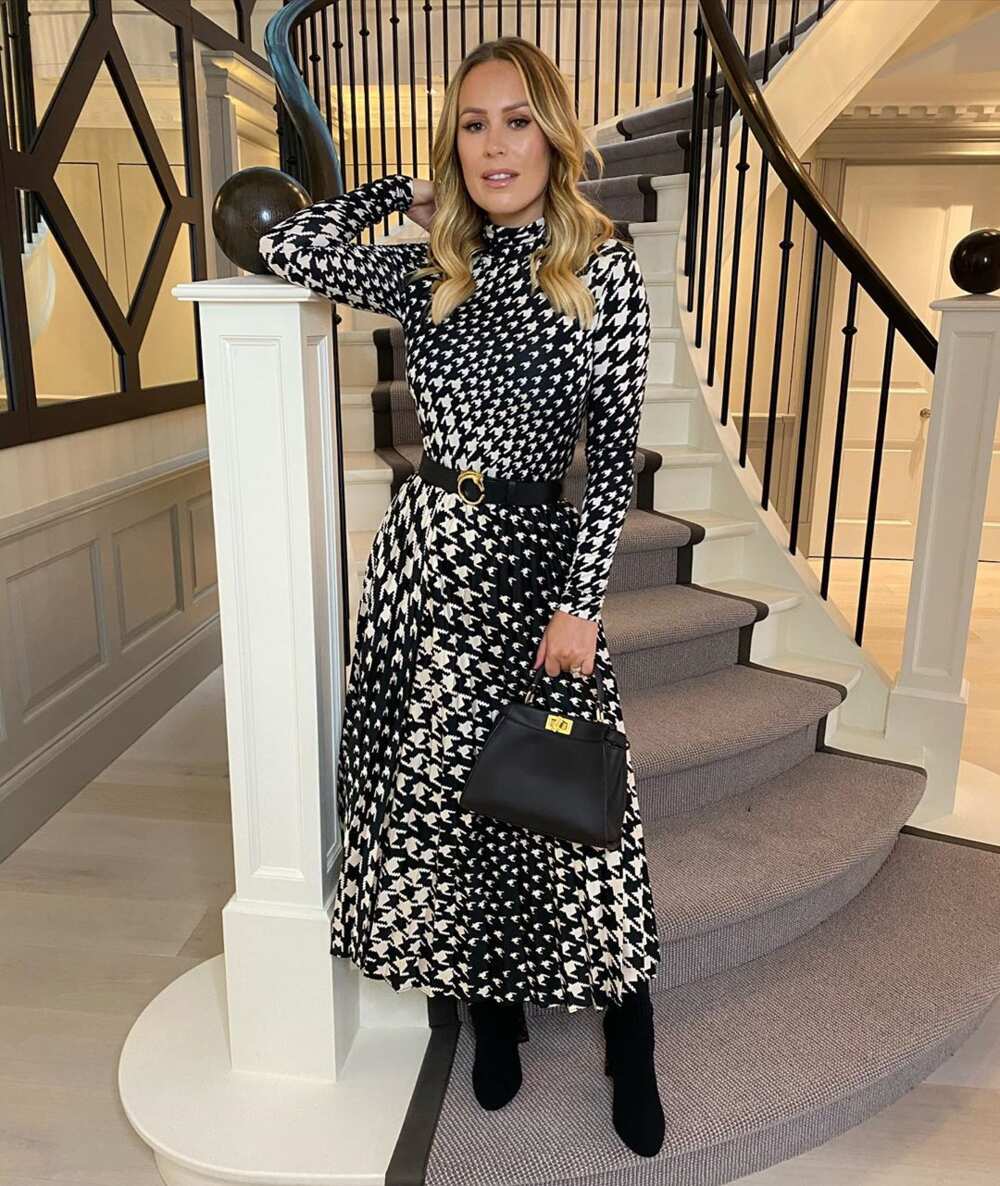 The actress looks all glamorous in a black outfit as she holds a copy of her book.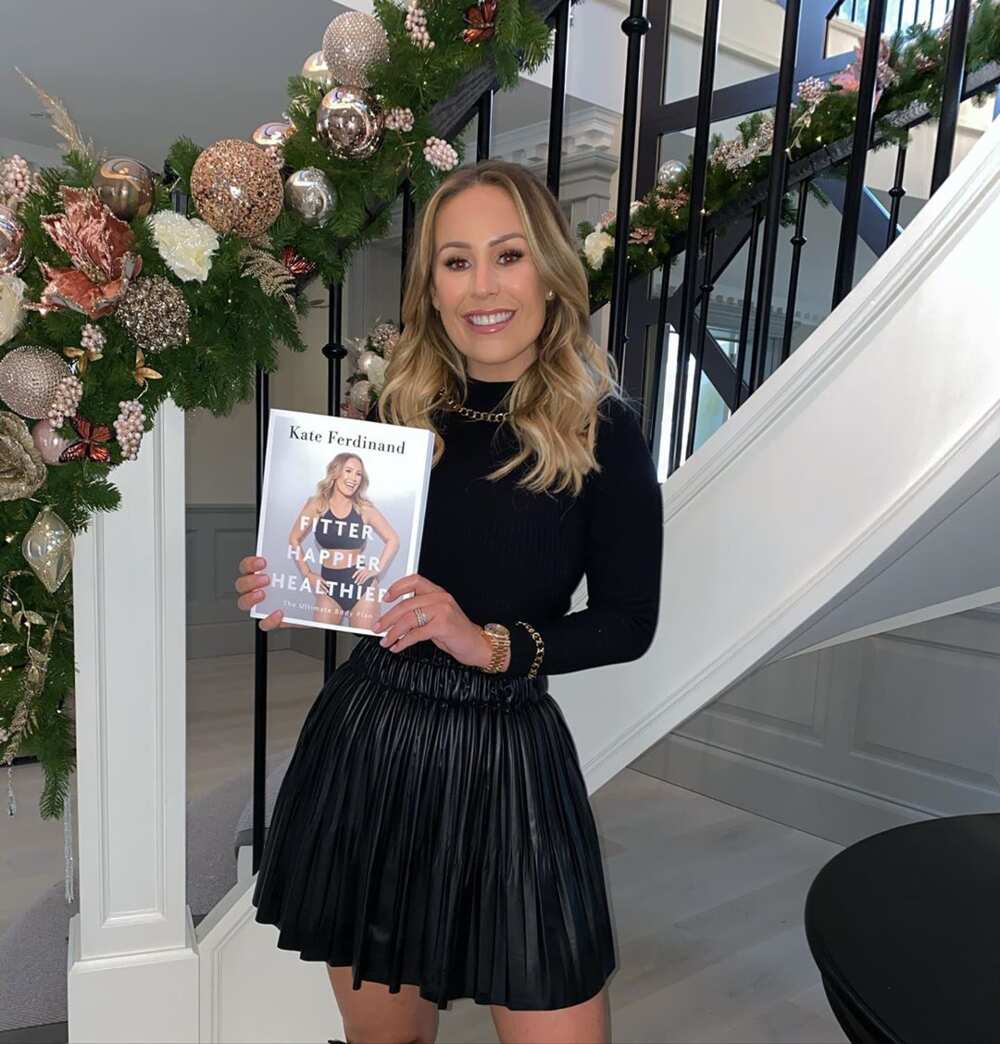 Since rising to fame in 2015, Kate Wright has continued living an admirable and humble life. Her beautiful personality saw her fall in love with Rio, the ex-footballer, which ultimately led to their wedding.
Source: Legit