Annamarie Tendler bio: Who is John Mulaney's wife?
Falling in love with the right person is often the beginning of a beautiful journey. John Mulaney, a comedian, producer, writer, and actor, found love in a beautiful lady known as Annamarie Tendler. Together, the couple has conquered many things in life, but who is John Mulaney's wife? What is her personality like?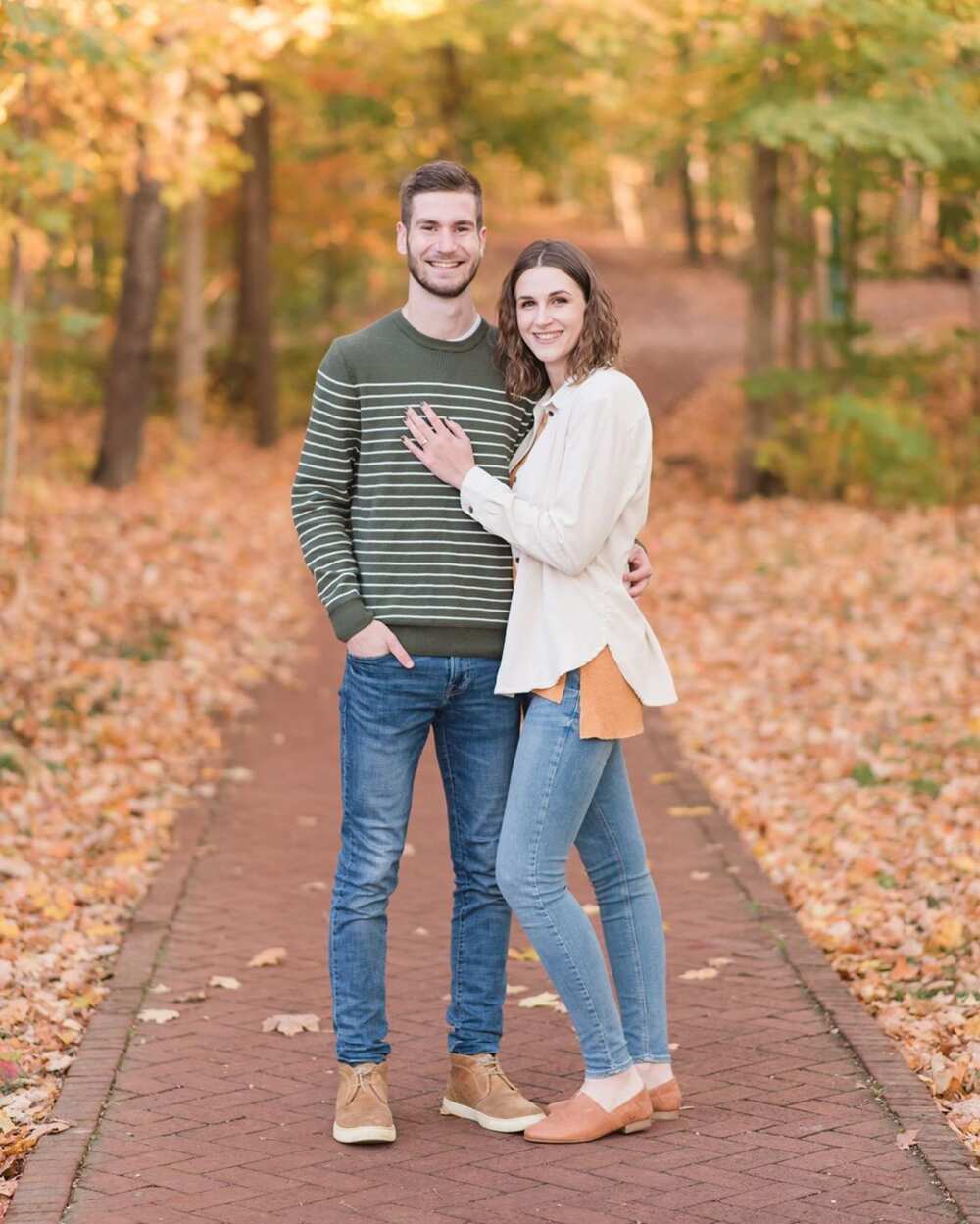 How tall is John Mulaney? He is six feet tall, and most people know him as the stand-up comedian who won a Primetime Emmy Award in the category of Outstanding Writing for a Variety Special for being the writer of Kid Gorgeous, a stand-up comedy film. His achievements were made possible by the love and support of his spouse, Annamarie Tendler.
Profile summary
Name: Annamarie Tendler
Date of birth: 9 June 1985
Place of birth: Connecticut, United States of America
Age: 34 years
Zodiac sign: Gemini
Ethnicity: White Caucasian
Height: 5' 6" (168 centimetres/ 1.68 metres)
Weight: 53 kg (117 lbs)
Eye colour: Dark brown
Hair colour: Dark brown
Spouse: John Mulaney
Profession: Author, hairstylist, make-up artist & philanthropist
Annamarie Tendler background information
John Mulaney wife was born on the 9th of June 1985 in Connecticut, United States of America. Her Zodiac sign is Gemini, and she comes from White Caucasian ancestry.
Little is known about her childhood years and family members. However, she enrolled at the Make-up Designory to pursue a course in hairstyling after graduating from high school. She also studied at the Parsons School of Design, where she did a course in photography.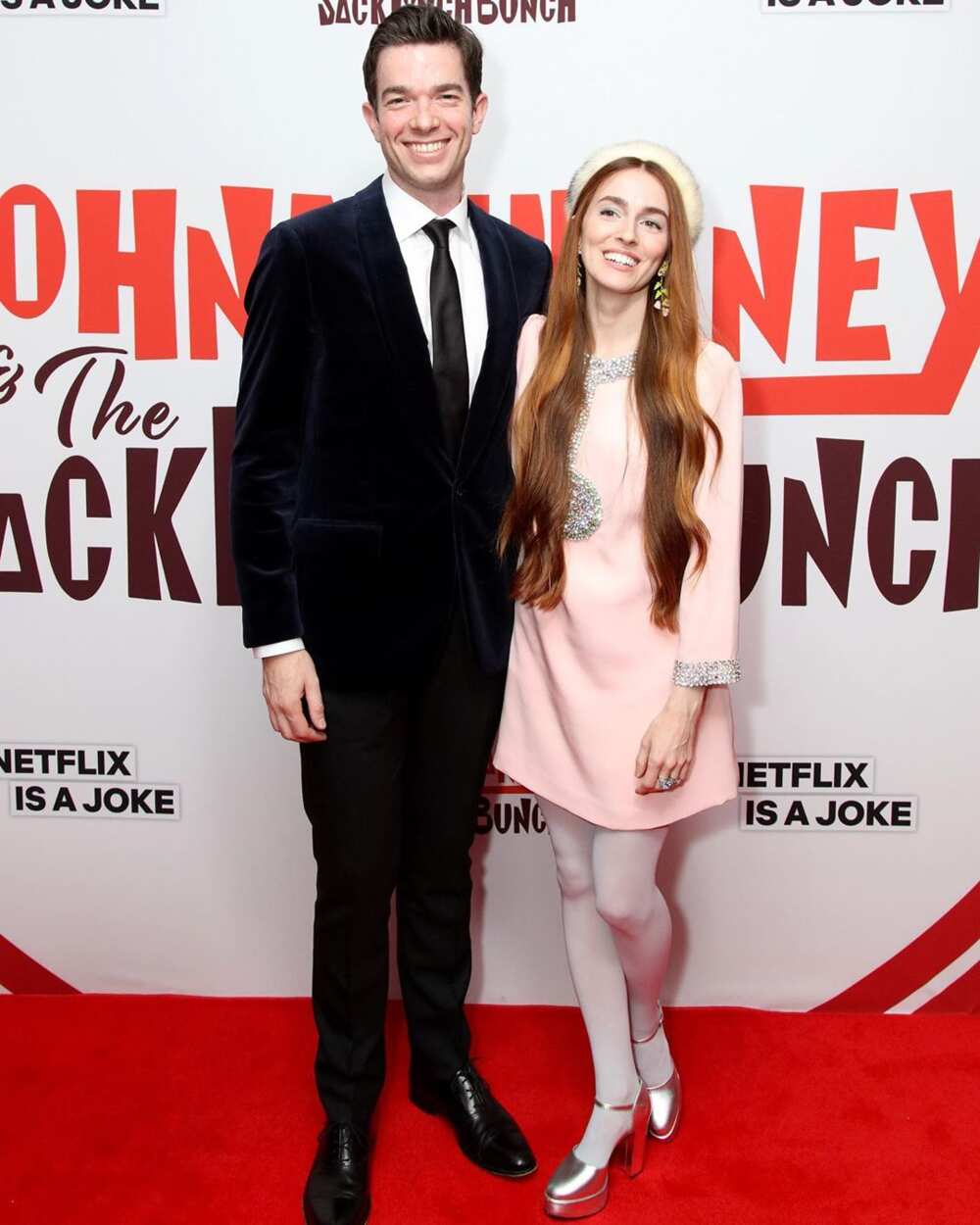 Annamarie Tendler height & body statistics
Her height is 5' 6" (168 centimetres/ 1.68 metres) and she weighs about 53 kg (117 lbs). Her bust, waist and hip measurements are 33, 24 and 34 inches, respectively, and her eyes and hair are dark brown.
Career
What does John Mulaney's wife do? After the completion of her education, Annamarie Tendler Mulaney relocated to New York City to start her career as a make-up artist and hairstylist.
In 2007, she started running The Daily Face, which is a blog is dedicated to make-up tutorials. She did her best to ensure that the blog was a success, and it was. Over time, she amassed so many followers that MTV noticed her work and offered her a segment on MTV Style.
Today, her tutorials are loved by numerous people from across the world. Some of them have even been featured in Glamour and HelloGiggles magazines.
Following the love she received from people, she got the opportunity to work as a hairstylist and make-up artist on popular shows such as John Mulaney: The Comeback Kid, The Old Man and the Seymour, Aziz Ansari: Dangerously Delicious and CollegeHumor Originals.
As her career continued to thrive, the make-up guru went back to school to pursue psychology and writing. She studied at The New School while continuing with her work.
She then compiled her best make-up tips into a book. Her first book released was The Daily Face: 25 Make-up Looks for Day, Night and Everything in Between! The book, which was a huge success, was published by Chronicle Books.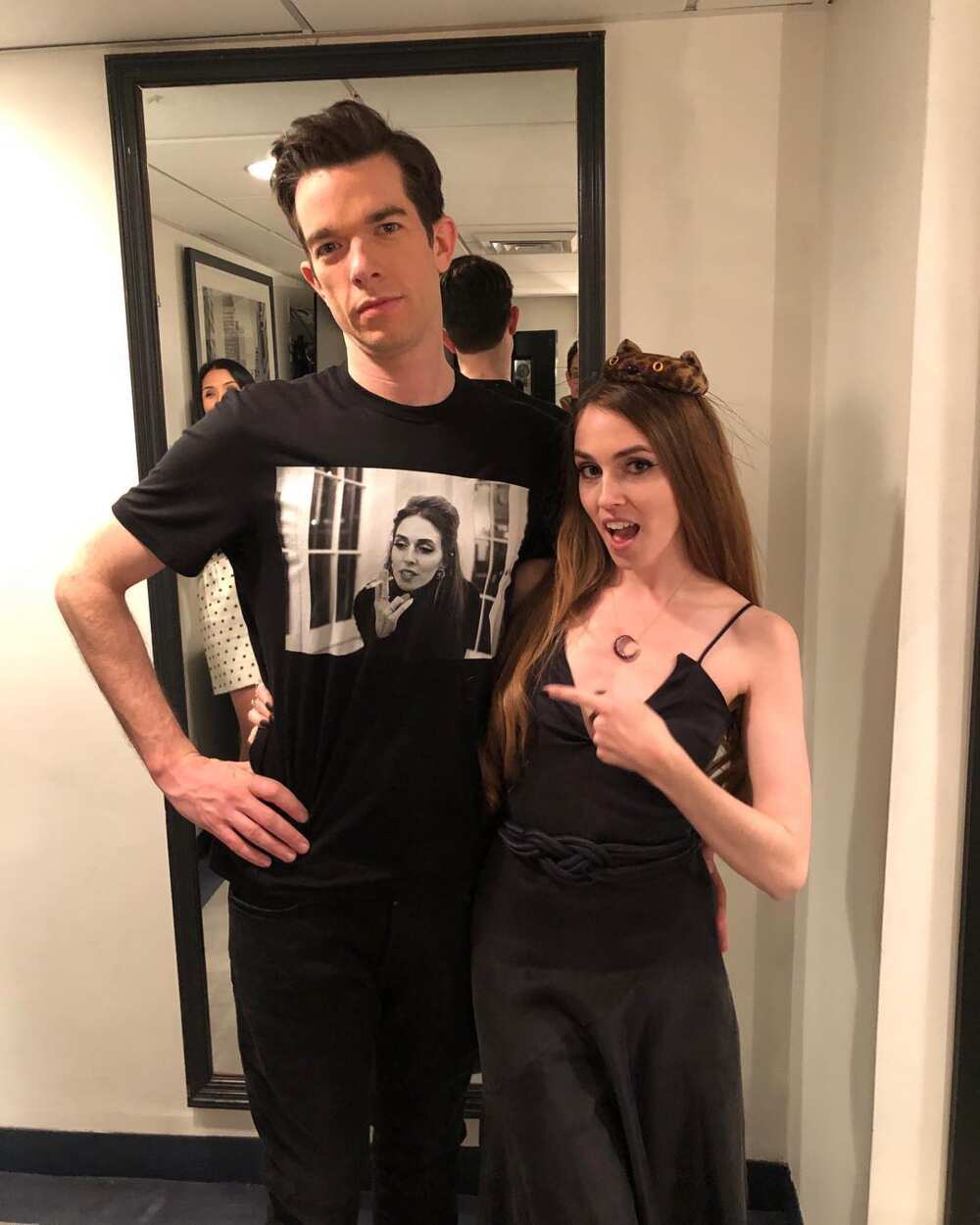 The book contains 25 make-up looks that are very simple to achieve and can be worn at any time. Each look has a step-by-step tutorial. In 2017, she published her second book, Pin It! 20 Fabulous Bobby Pin Hairstyles, which features 20 gorgeous bobby-pin hairstyles for any woman. The book also contains five do-it-yourself tutorials for personalizing and working with bobby-pins.
Besides being an author, hairstylist and make-up guru, Mulaney's wife is a budding entrepreneur. She runs an online store called Silk Parlor that retails lampshades.
Annamarie started the business after she searched for a perfect lampshade to match her Victorian-themed décor without success. She then decided to build her own lampshades after learning from Mary Maxwell's 1992 DVD that detailed the step by step procedure of making a lampshade.
She practiced for many hours before perfecting the art of building perfect lampshades. Today, creating one lampshade takes her approximately 15 hours, but more time is required for the more complicated designs. The prices of her lampshades range between $1000 and $1500 for each.
Philanthropy
Mulaney's wife works closely with several charity foundations and projects. One of the notable ones is the Innocence Project that uses the latest technology to vindicate people who have been wrongfully convicted. Before her wedding, she requested guests and any willing persons to donate to the project instead of sending her gifts.
John Mulaney and Annamarie Tendler marriage
When did John Mulaney meet his wife? The first meeting between John Mulaney and his wife happened during a group holiday at Martha's Vineyard that is located in Massachusetts, United States of America.
At one point during the vacation, Annamarie was driving a few people home while John was making jokes. There and then, she knew that she had found the love of her life.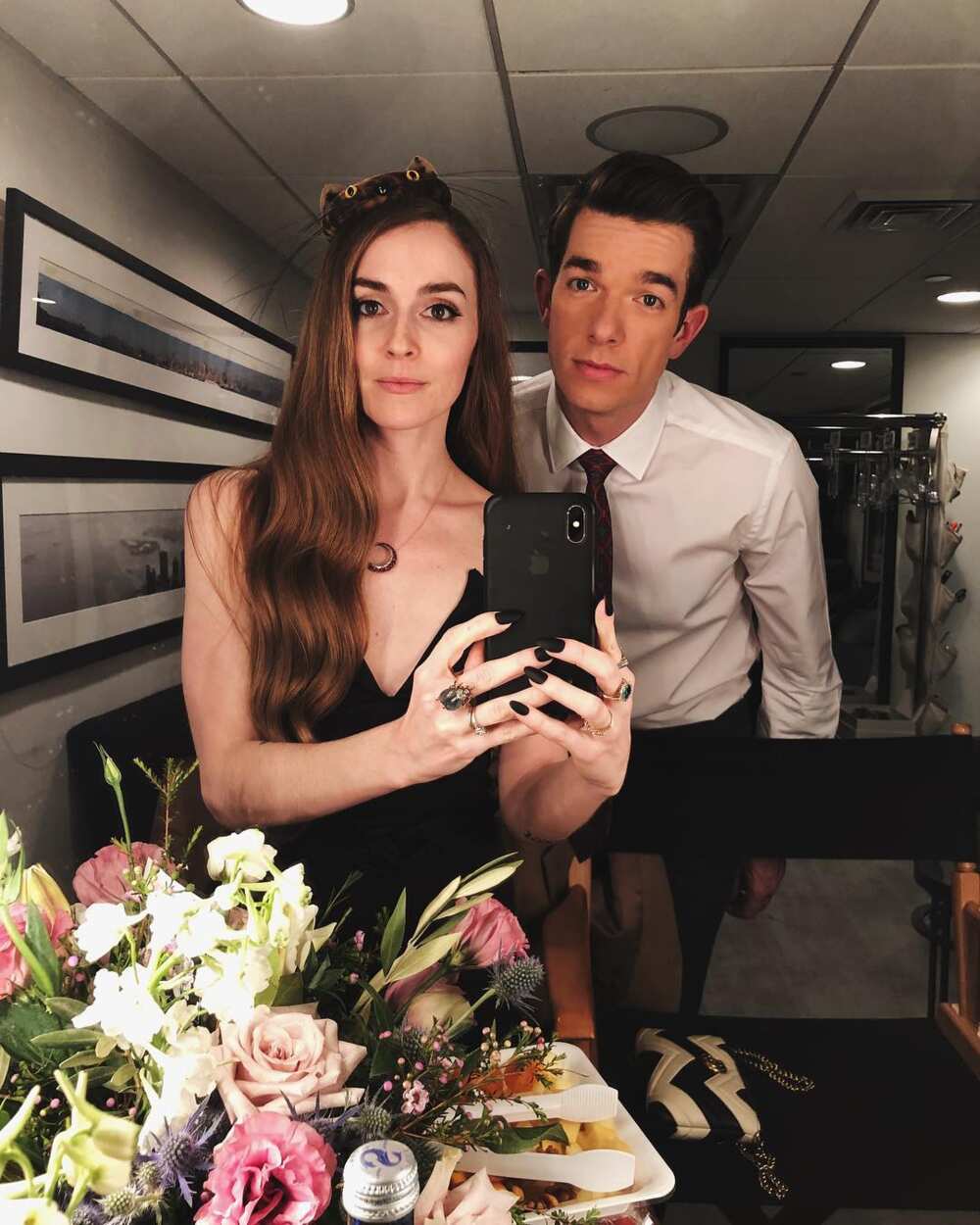 Her feelings of love for John were so strong that she predicted she would marry him on the 16th of February 2010. During the couple's 4th wedding anniversary, John posted an image on his Instagram account and captioned it:
"Happy 4th Anniversary @amtendler. And happy 8 year and 5 month anniversary to when you predicted it. Every time I see you it feels like when Leo saw Claire Danes through the aquarium."
The engagement
The couple dated for a while before John proposed to the love of his life. He did so on the 9th of May 2013 and posted a cute picture on the same day.
Later, he explained that his proposal did not go as planned. In his original plan, he would take her to a beach in Malibu and ask the big question. On the D-day, however, the beach was full of homeless people, so he opted to travel with her to another beach which was located a distance away.
In an Annamarie Tendler interview that was conducted later, she admitted that she was aware that he was going to propose. She knew this because one of John's friends, Pete Holmes, accidentally revealed some information to her. This did not stop her from accepting John's proposal.
John Mulaney wedding
On the 5th of July 2014, the lovebirds exchanged their vows. The wedding ceremony was held at the Onteora Mountain House in the Catskill Mountains in New York City.
Who officiated John Mulaney wedding? Dan Levy, also a stand-up comedian, had the honor of joining the couple in holy matrimony. It was a Jewish wedding filled with fun, laughter, and joy.
The wedding had a vintage theme drawn from the 1920s, and the bride wore a beaded Jenny Packham wedding gown. The location of the event matched with the theme and the official photographer was Jesse of Golden Hour Studios. The couple's wedding shots are fantastic, and some are available online.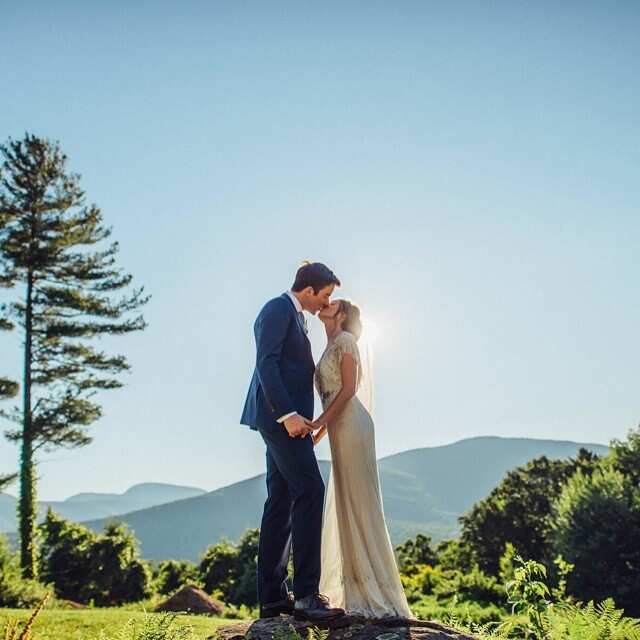 One exceptional detail in the event was that the bride designed and made the floral crowns that her bridal party adorned.
Some of the prominent figures who attended the event were Seth Meyers, Bill Hader, and Nasim Pedrad. John Mulaney Annamarie Tendler union is still thriving, and the two often post beautiful pictures of each other on social media.
Annamarie Tendler Ben Affleck scandal
Back in 2017, there was a John Mulaney wife Ben Affleck scandal related to sexual harassment. The fiasco started after multiple women came forth to accuse Harvey Weinstein of sexual misconduct and harassment, leading to the rise of the Me Too Movement.
Ben Affleck, a famous actor, claimed that the accusations made against Harvey Weinstein saddened him. He seemingly defended Harvey, a move that caused out-roar among his colleagues in the entertainment industry as well as his fans.
One person on Twitter reminded Ben of the 2003 incident in which he violated Hillary Burton by grabbing her chest area. Ben sent out a Tweet apologizing to Burton.
Anne-Marie Losique, a Canadian TV show host, and Annamarie came forth and exposed Ben Affleck for sexual misconduct. Mulaney's wife revealed on Twitter that the actor had groped her during the 2014 Golden Globe party. She asked Ben for an apology on the 11th of October 2017.
Annamarie Tendler Mulaney Twitter
A while back, Annamarie Tendler Twitter account was very active. She used the platform to expose Ben Affleck's sexual misconduct and to ask for an apology from him. Unfortunately, the account has since been deactivated.
Annamarie Tendler, the wife of comedian John Mulaney, is a renowned author, hairstylist, make-up guru and philanthropist. She got married her soul mate in 2014. Years later, she and her spouse are happily married, and she remains supportive of her husband.
Source: Legit.ng