Elsa Pataky bio: age, height, net worth, husband, kids
Elsa Pataky is one of the most celebrated actresses in her native land, Spain, and in Hollywood as well. You may recognize her from Tideless; 12 Strong; Máncora; The Fast and the Furious; Give 'Em Hell, Malone, and many others.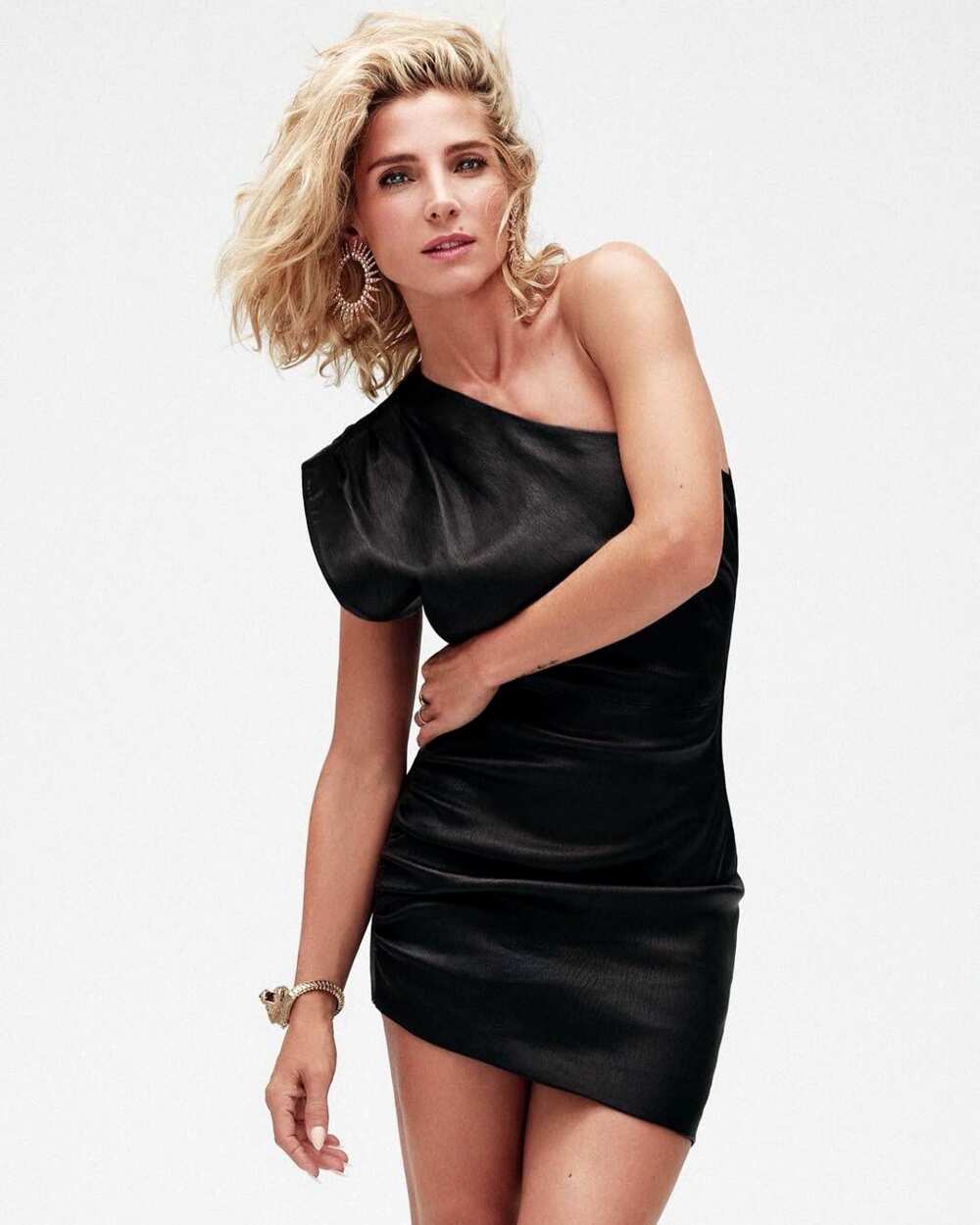 Elsa Pataky is a Spanish actress, model, and film producer who became successful thanks to her love for acting. She now spends most of her time in Australia with her husband and children while still developing her acting career, and promoting her books and famous brands.
Elsa Pataky profile summary
Full name: Elsa Lafuente Medianu
Profession: Actress, model, film producer
Date of birth: July 18, 1976
Place of birth: Madrid, Spain
Age: 43
Elsa Pataky height: 161 centimetres or 5 feet 3.5 inches
Marital status: Married (Chris Hemsworth)
Elsa Pataky kids: 3
Net worth 2019: $5 million
Social media accounts: Instagram, Facebook, Twitter
What is Elsa Pataky age?
The beauty first saw the world in Madrid, Spain. Her mother's name is Cristina Pataky Medianu. She is a publicist. Her father's name is José Francisco Lafuente. He is a Spanish biochemist. The couple welcomed their baby girl on July 18, 1976. At present, Elsa Pataky is 43 years old.
What are Elsa Pataky measurements?
The pictures of Elsa Pataky on social media grab a lot of people's attention. The actress is in perfect shape and has a fit body. She has a 34-inch bust, 24-inch waist, 33-inch hips, and her height is 161 centimetres. The actress' weight is 51 kilograms.
Marriage and relationships
It is quite difficult for actors to form long-term relationships due to filming and travel commitments. From 2003 to 2006, the beauty dated Michael Youn. Later, the Spanish actress started dating actor Adrien Brody. Their romantic relationship lasted from 2006 to 2009.
In 2010, the actress met actor Chris Hemsworth through the management team of ROAR, the global media company representing both actors. Later, they started dating. The two were engaged for three months before they got married.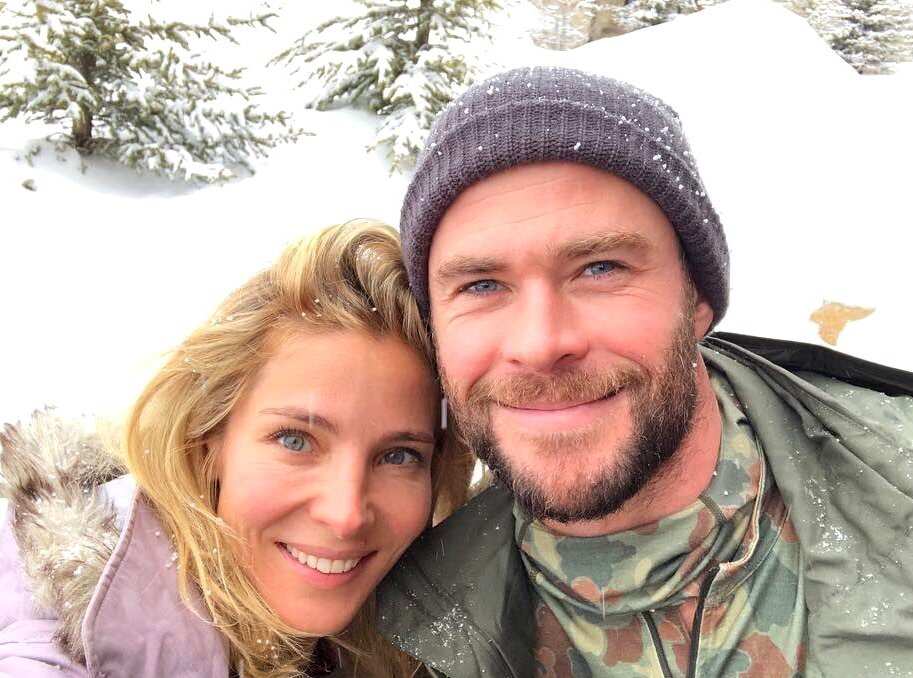 Their wedding took place on December 26, 2010. Do Chris Hemsworth and Elsa Pataky have kids?
Elsa Pataky and Chris Hemsworth kids
Elsa Pataky and Chris Hemsworth have three children. The couple welcomed their daughter, India Rose, on May 11, 2012. Chris Hemsworth Elsa Pataky twin boys Tristan and Sasha came into the world on March 18, 2014.
The actress confirmed the news that the family would spend their Christmas vacation in the Elsa Pataky Chris Hemsworth new house in Byron Bay.
Recently, the actress posted a photo of Elsa Pataky children decorating their Christmas tree in their lovely pajamas.
Elsa Pataky movies and TV shows
After the young lady finished school, she attended the Universidad CEU San Pablo, where she studied journalism. Later, she got interested in acting. The actress joined a Madrid theatre company and left college. The first role she got was in "Al Salir de Clase," a Spanish TV series. Her perfect acting attracted the attention of Spanish film producers.
Young and fresh, the actress started to receive more roles in Spain and from abroad as well.
Filmography
Her films include;
Solo en la buhardilla
The Fate of the Furious
Less Is More
The Art of Dying
Máncora
Snakes on a Plane
Tatawo
Arquitectura efímera deconstruida
Santos
El furgón
The Wine of Summer
Iznogoud
Where the Road Meets the Sun
Fast Five
Twelfth Night
Giallo
Snowflake, the White Gorilla
Fast & Furious 6
Don't Tempt Me
Peor imposible ¿qué puede fallar?
Give 'Em Hell, Malone
All Things to All Men
Tiovivo c. 1950
Atraco a las 3... y media
Di Di Hollywood
Mr. Nice
Manual of Love 2
Thor: The DarkWorld
Beyond Re-Animator
Ninette
12 Strong
Romasanta: The Werewolf Hunt
La importancia de llamarse Enesto
Furious 7
Television series
She has featured in the following series;
Queen of Swords
Tidelands
Al salir de clase
Films to Keep You Awake: The Christmas Tale
Clara
Los Serrano
Mujeres asesinas
La vida en el aire
7 vidas
Tio Willy
Paraiso
Hospital Central
What is Elsa Pataky net worth in 2019?
The acting career of E. Pataky has been successful so far. Does she have any other sources of income apart from starring in movies and TV shows?
The actress won a legal case in the Supreme Court of Spain. It was related to the publication of the Elsa Pataky hot pictures by the Edicionez Zeta group. Someone took those pictures secretly while the actress was changing her clothes for the Elle photo session. The Spanish publishing company paid her €310,000 in damages in September 2012.
Elsa was the face for the first jewelry line by Time Force, Ultimate Jewel.
The beauty is the face of a famous lingerie brand – Women's Secret.
She is the author of the book titled "Strong".
The current net worth of the actress is estimated to be $5 million.
Which of Elsa Pataky movies do you like the most? Share your views with us.
Source: Legit.ng