Ghislaine Maxwell bio: net worth, family, where is she now?
Since the arrest of the now late Jeffrey Epstein, one woman's name has kept reappearing during discussions of his crimes. Ghislaine Maxwell, popularly identified as a British socialite, is alleged to have been involved in most of the crimes committed by Jeffrey.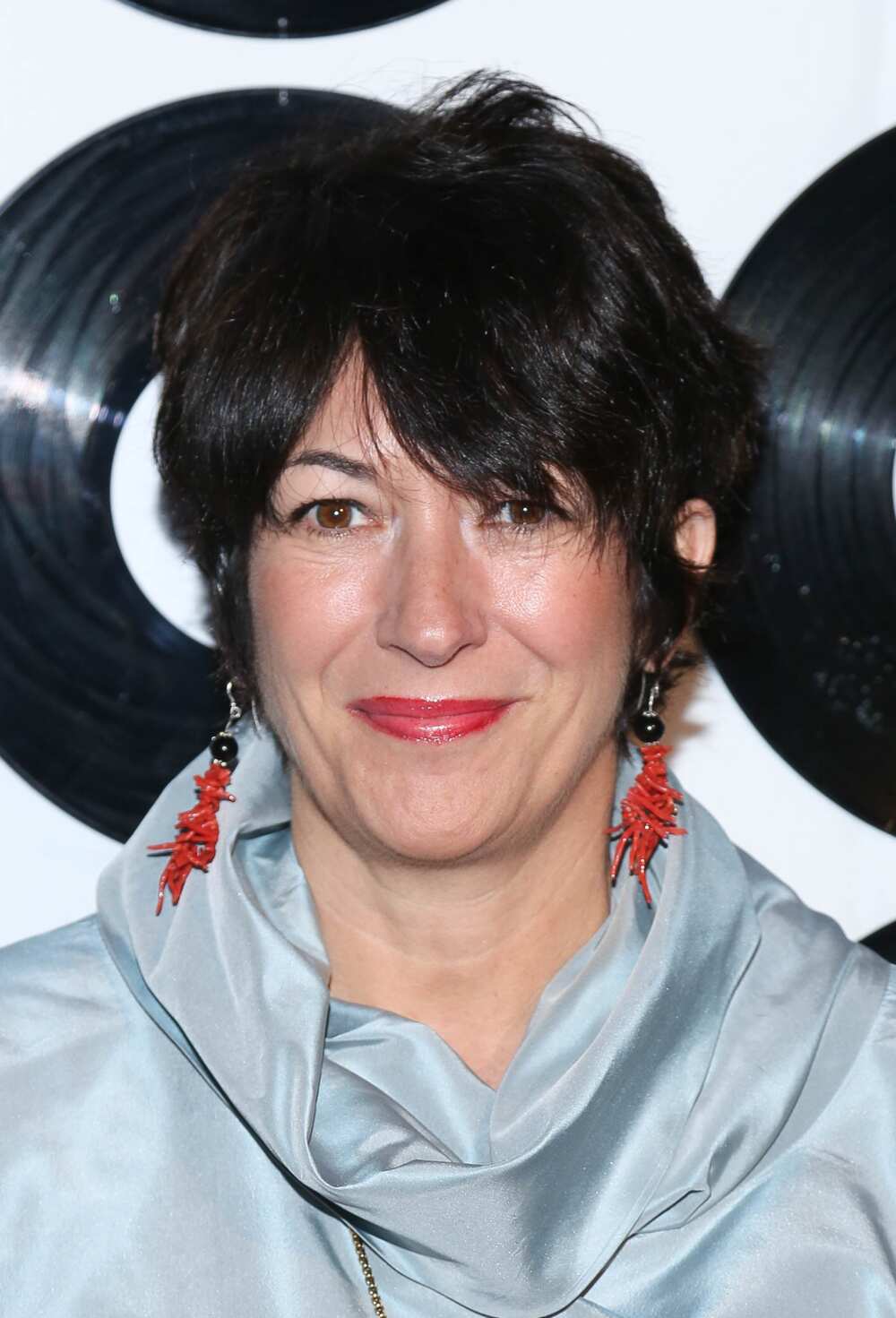 Despite having an active and open social life, not much is known about the nature of her relationship with the late Jeffrey. It has been rumoured that she was his romantic partner, fixer, best friend, and even the woman catering to his sexual desires.
Ghislaine Maxwell profile summary
Full name: Ghislaine Maxwell
Date of birth: December 25, 1961
Age: 57
Occupation: Socialite
Ghislaine Maxwell's early life and family
So, who is Ghislaine Maxwell? She was born in 1961 to Robert Maxwell, a British media proprietor born in Czech, and Elisabeth Maxwell, a scholar. Ghislaine was the youngest of their nine children. Her mother's roots were Huguenot and her father's Jewish. She was born a few days before her older brother Michael was involved in a car accident that sent him to a coma at the age of 15. Unfortunately, he passed away in 1969.
The accident greatly affected Ghislaine Maxwell siblings, parents, as well as herself as she even became temporarily anorexic as a toddler. She was raised in Oxford in a mansion with 53 rooms. Ghislaine Maxwell father ran a publishing corporation known as Pergamon Press, and their offices were also located in the mansion.
During Ghislaine Maxwell younger years, she went to Headington School, Marlborough College, and later joined Balliol College in Oxford. She was extremely close to her father, and many believed that she was his favorite child. After she joined University, Robert did not allow her to take any boyfriends home or even be seen in public with a man.
Her career
In the 1980s, she was significantly popular in the London social scene. She opened a women's club called Kit Kat Club for Women, and also served as the director of Oxford United Football Club. She also held a position at The European, a publication her father had started.
In the late 1980s, she spent much time on a yacht her father named after her, Lady Ghislaine, which had a gym, sauna, jacuzzi, and exclusive disco, among other amenities. Her father had also created a company for Ghislaine in New York. The company concentrated on non-profit corporate gifts.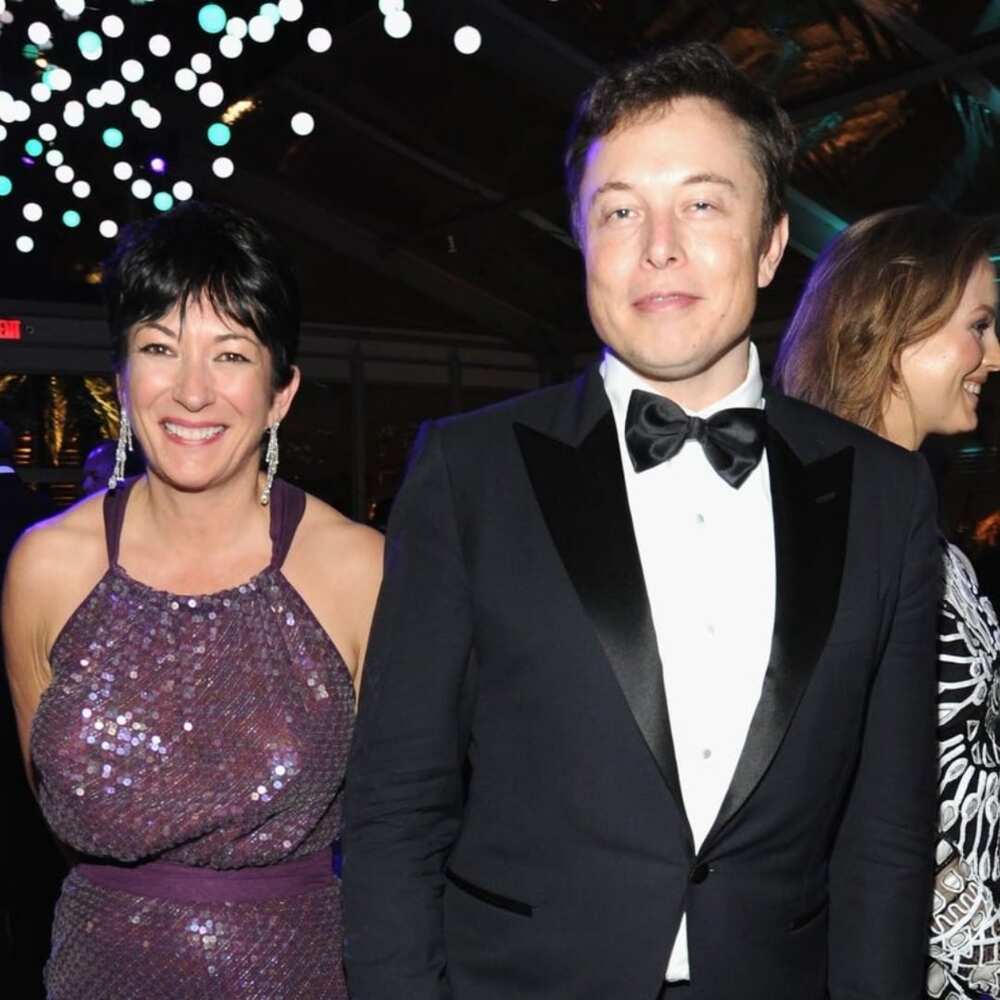 In 1991, Robert bought the New York Daily News. Ghislaine was then sent by her father to New York as his representative. In May of the same year, they travelled to New York together for business, but he quickly left for Moscow, leaving her behind to represent him at a function held to honor Simon Wiesenthal. In November, Robert's body was identified in the sea, close to the Canary Islands, as well as his yacht, the Lady Ghislaine.
As soon as Maxwell heard about her father's death, she travelled to Tenerife to attend to his paperwork. His cause of death was recorded as an accidental drowning, but she believes that he was murdered as it was not in his character to be suicidal. Following his death, it was discovered that he had stolen pension assets under Mirror Group Newspapers.
Mirror Group Newspapers was a corporation that was run by Robert, and he held a relatively substantial share of its ownership. Over £440m was missing from the pension funds, and this left his family and the British government responsible for repaying the 32,000 individuals who were affected.
As 1991 sought an end, she traveled to the U.S to move away from everything that was happening. At that time, a photo of her was taken as she boarded a Concorde, and this caused a lot of outrage as a result of the pension scandal and the fact that the Concorde's flights were costly. She moved to an apartment that overlooked Central Park in 1992. It was owned by an Iranian friend.
She began working at a real estate office located on Madison Avenue and was reported to be hanging out with the likes of Adnan Khashoggi's son and Ivana Trump. Within a short while, she made her way up as a prominent New York socialite.
Maxwell's association with Jeffrey Epstein
Ghislaine met the late American financier, Jeffrey Epstein, in the early '90s at a party in New York. They developed a close relationship and maintained it for many decades. However, the nature of their relationship was never clear. During a deposition that occurred in 2009, a number of Jeffrey's household employees defined his relationship with Maxwell differently.
Some of the household employees claimed that she had a central role in both his private and public life, while others referred to her as his main girlfriend as she was in charge of hiring, firing, and supervising his staff since 1992. She has been described as his aggressive assistant, while others claimed that she was the Lady of the House. In 2003, Epstein referred to her as his best friend as she seemed to organize much of his life.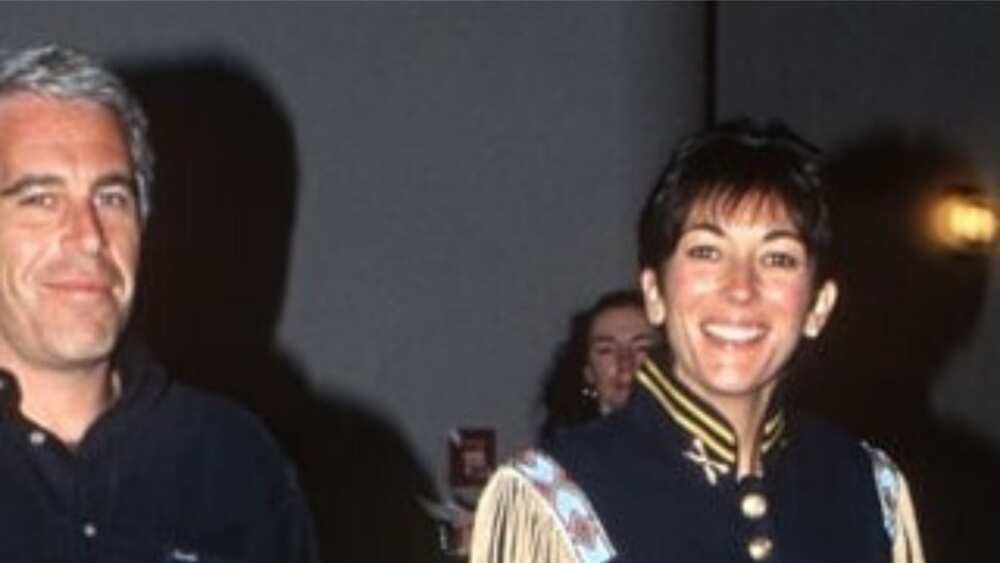 Over the years, Maxwell has been spotted attending social functions in New York with Prince Andrew, the second son of Queen Elizabeth II. She introduced Jeffrey to the Prince, and the three became good friends. In 2000, Ghislaine and Epstein travelled to Norfolk, England, to attend a party thrown by Prince Andrew at the Queen's estate. This was to celebrate Ghislaine's 39th birthday. Ghislaine has been seen and photographed with Donald Trump, Bill Clinton, and Alan Dershowitz.
In 2008, Epstein underwent a conviction of soliciting a minor for prostitution. Following this incident, he served 13 months in jail for an 18-month sentence. After his release, Maxwell proceeded to attend social functions but was hardly seen in the company of Epstein.
Cases and accusations against Maxwell and Epstein
Over the past few years, different women have surfaced, claiming that Epstein sexually abused them. From the allegations made, Maxwell is said to have orchestrated these meetings.
Virginia Roberts
The Virginia Giuffre case went public in January 2015, accusing Maxwell of recruiting her to have sex with Epstein in 1999 when she was a minor. At that time, she went by the name Virginia Roberts. Maxwell met Giuffre at Trump's Mar-a-Lago Club, where she was working at that time. Ghislaine introduced her to Jeffrey, and they later groomed her to satisfy Epstein's sexual needs, including lessons on his preferences during oral sex.
Ghislaine has repeatedly denied these accusations, including any involvement with Prince Andrew's acts of sexual abuse. Giuffre went ahead to sue her and Epstein for trafficking her and other underage girls. These activities mostly took place at sex parties hosted by Jeffrey at either of his homes in the U.S Virgin Islands, New Mexico, New York, and Palm Beach.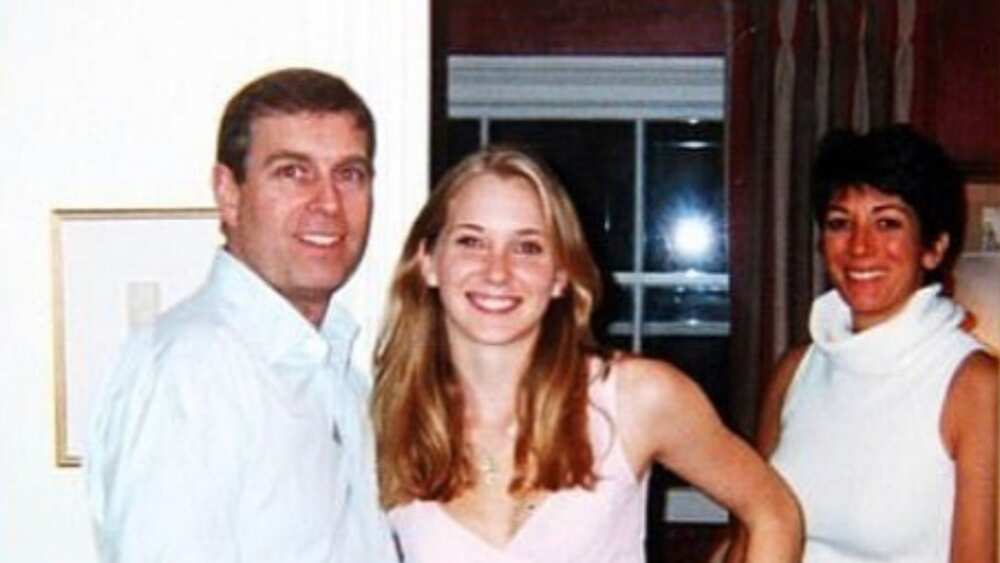 The details on the settlement were not made public, but the case was settled in Virginia's favor. In May 2017, Maxwell paid her millions for the case to be dismissed.
Sarah Ransome
Sarah is one of the many women that decided to file a suit against Maxwell and Jeffrey. In 2017, she reported that Ghislaine had hired her to give massages to Epstein. After a while, she was threatened by Jeffrey, who told her that he would destroy her career and physically hurt her if she could not meet his sexual demands. In 2018, the suit was settled under undisclosed terms.
Maria Farmer
A new accuser emerged on April 16, 2019, claiming that she and her 15-year-old sister had been sexually assaulted by the two in 1996. In 1995, Maria got to meet and interact with the two at an art gallery reception held in New York. In the summer of 1996, they hired her to work in Leslie Wexner's mansion in Ohio. As she worked on the assigned art project, she was sexually assaulted.
During the same summer, Epstein flew her sister to his property in New Mexico, where Maxwell and Jeffrey molested her on a massage table. At that time, her sister was only 15 years old. Maria also stated that Maxwell once called her, threatening her life after she had been assaulted at Central Park by the two in 1996.
Jennifer Araoz
Jennifer filed a lawsuit against Maxwell, Epstein's estate, and three undisclosed members of his staff on August 14, 2019.
Priscilla Doe
Among the three lawsuits filed on August 20, 2019, in New York, Ghislaine's name appeared in one. A woman identified as Priscilla Doe claimed that in 2006, Maxwell recruited and trained her on how to provide services for Jeffrey.
Ghislaine Maxwell net worth
In 2012, she founded the TerraMar Project, which was a non-profit organization that focused on protecting oceans. In less than a week after Epstein's charges of sex trafficking went public, she announced the closure of the organization on July 12, 2019.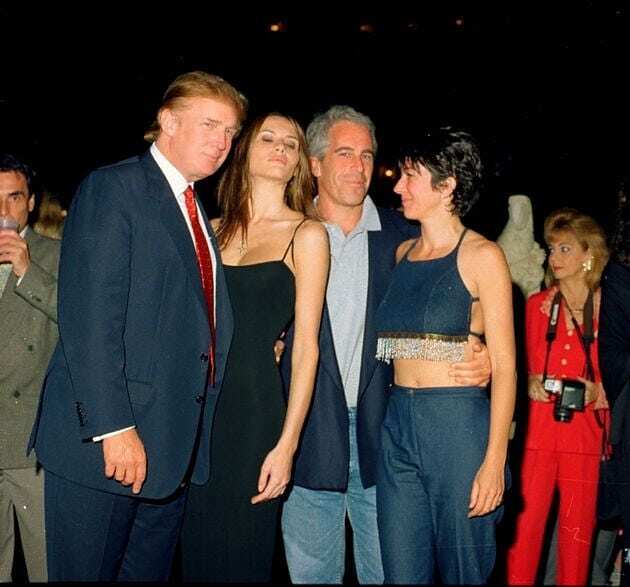 For many years, she had been living in a 7,000 square foot luxury home in New York City, bought by an unknown company that has a similar address to that of J. Epstein & Co. The buyer was stated to be Darren Indyke, a longtime lawyer of Epstein. In April 2016, this property was sold for $15 million, and Ghislaine was the beneficiary for its sale. She reportedly owns some property in England. That said, her net worth is not officially and clearly defined.
Ghislaine Maxwell where is she now?
Maxwell has been off-grid for a while now, and people want to know where she is hiding. About Ghislaine Maxwell 2019 whereabouts, reports emerged in August that she had been living with Scott Borgerson in Manchester by the Sea. Is Ghislaine Maxwell married to Scott? There is no confirmation of their marriage, but it is believed that they had been in a romantic relationship for many years.
Locals from the area stated that she had kept a low profile during her stay there. Maxwell preferred to be called 'G' instead of her full first name. A property manager residing in the same area claimed that Borgerson and Ghislaine would go for morning runs together as a couple. So, where is Ghislaine Maxwell now? In August, Scott stated that she was not living with him, and was unaware of her whereabouts.
For a long time, Ghislaine Maxwell has been perceived as a charming, amusing, and likeable woman. These are some of the traits that helped her get back on her feet after her father's death. However, it appears that she was a different person behind closed doors.
Source: Legit