Abby Huntsman bio: age, husband, net worth, baby
Being one of Hollywood's best TV journalists requires one to cover and tackle different issues on set, some of which may be controversial. Abby Huntsman is a free-spirited journalist and TV co-host for the daytime talk show The View. The daughter to former U.S Ambassador to Russia, Jon Huntsman Jr. has previously co-hosted Fox & Friends and reported for Fox News Channel. The journalist is now a mother of three and has a beautiful life on and off set.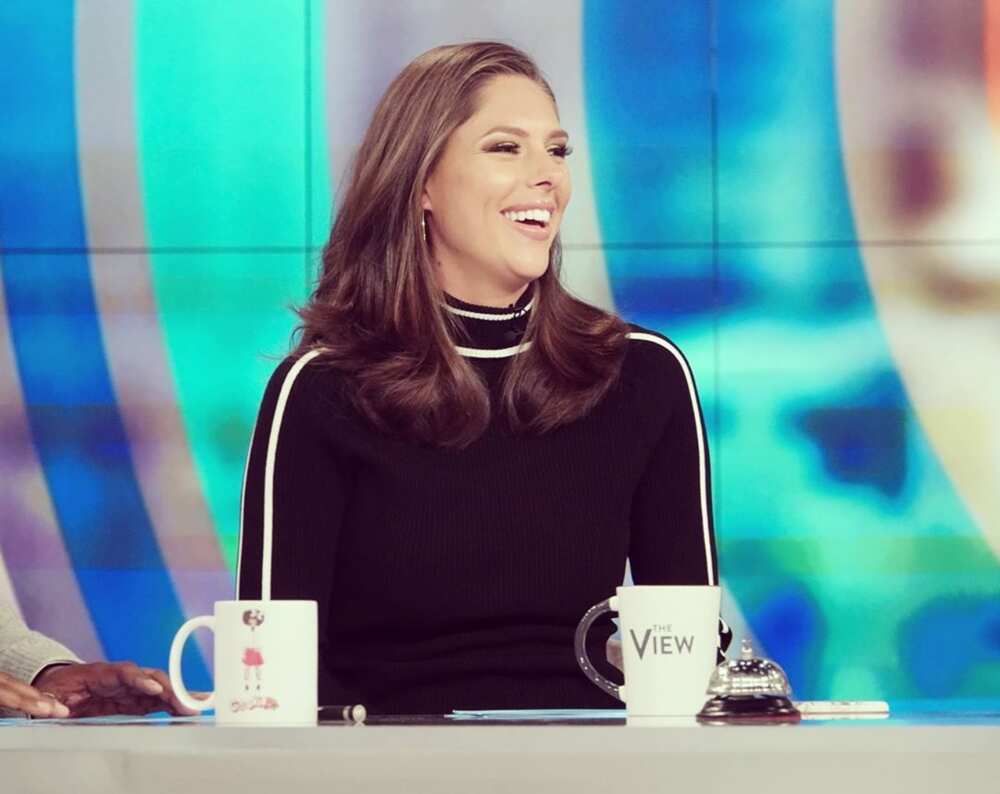 Who is Abby Huntsman? Abby is a journalist and television co-host of ABC's talk show The View. She was a co-host for Fox & Friends, and a general assignment reporter for Fox News Channel and has captured the hearts of many of her viewers.
Profile summary
Name: Abigail Haight Huntsman
Date of birth: May 1, 1986
Place of birth: Philadelphia, Pennsylvania
Alma mater: University of Pennsylvania
Children: Isabel Grace, Ruby Kate, William Jeffrey
Height: 1.73m (5ft 8inches)
Nationality: American
Zodiac sign: Taurus
Father: Jon Huntsman Jr.
Mother: Mary Kaye
Spouse: Jeffrey Livingstone (married in 2010)
Profession: Journalist, television personality, co-host of The View
Early life
Abby was born on May 1, 1986 to Jon Huntsman Jr. and Mary Kaye. Although she grew up in Utah, she spent most of her years in Asia, including Taiwan and Singapore. In 2008, she graduated from the University of Pennsylvania with a degree in Philosophy, Politics and Economics (PPE). Abby Huntsman age is currently 33 years.
Abby grew up as a conservative Mormon but later left the Church of Jesus Christ of Latter-day Saints publicly over her support for gay marriages.
Career
Abby's career in television began when she was 16 years old with a behind the scenes position at Good Morning America. She, however, did not like the job and even admitted to having contemplated quitting her television career forever. While at the university, she admired and interned for the renowned journalist, Diane Sawyer.
In 2012, she appeared on ABC News and Good Morning America as a political commentator. In the following year, she was listed as number 26 on the Forbes 30 Under 30 list of up and coming members of media.
She joined The Cycle in 2013 shortly before it was cancelled in 2015. Before joining the MSCNBC network, she was the host and producer of HuffPost Live. She has frequently appeared as a guest on CNN. She joined Fox News Channel in October 2015 as a general assignment reporter and appeared severally on daytime and primetime programs.
She became a co-host on the ABC talk show The View in August 2018. She hosts the show alongside Whoopi Goldberg, Joy Behar, Sunny Hostin and Meghan McCain.
Abby Huntsman father
Abby's father, Jon Meade is an American businessman, diplomat, politician. He was born on March 26, 1960, in Redwood City California and is 59 years old. He resigned on August 6, 2019, as the ambassador of the United States to Russia. He served as the U.S. ambassador to Singapore from 1992-1993 and U.S. ambassador to China from 2009-2011. He was the governor of Utah from 2005-2009.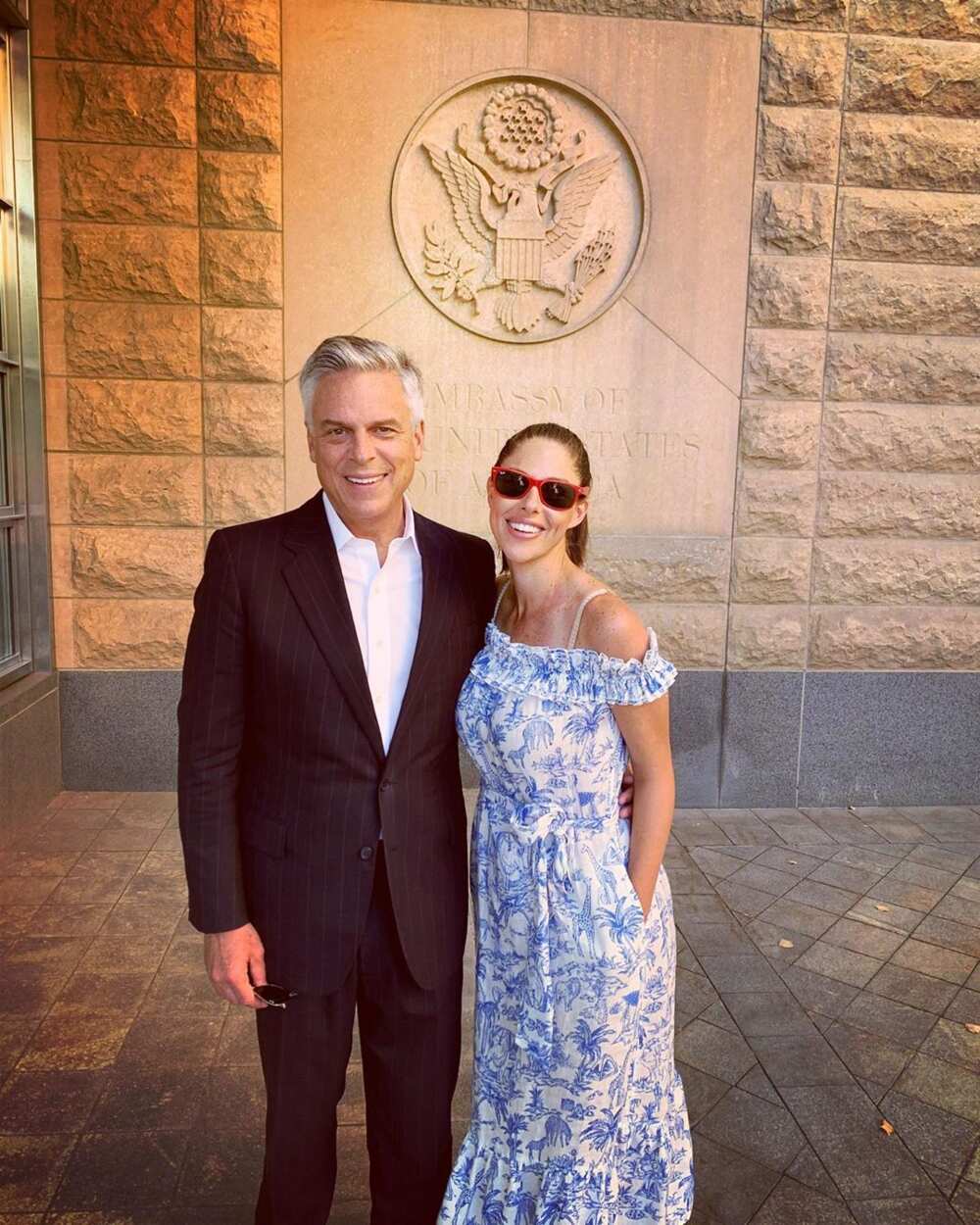 Jon attended the University of Utah and graduated with a B.A. in Political Science in 1987. He served as a white house assistant to President Ronald Reagan. He is the owner of Huntsman Corp, a family chemical business with subsidiaries in Asia, Europe, Africa, North and South America. He has also served on the boards of Caterpillar Inc., Chevron, U.S. Naval Academy Foundation, Hilton Worldwide and the National Committee on the United States-China Relations.
Abby Huntsman siblings
Abby has four biological and two adopted siblings. Her biological siblings are Mary Anne born in 1985, Elizabeth 'Liddy' born in 1988, Jon III born in 1990 and William born in 1993. Gracie Mei, born in 1999, was adopted from China and Asha Bharati, born in 2006, was adopted from India.
Abby Huntsman husband
The television host is married to Jeffrey Bruce Livingstone, an American business analyst and banker. Jeffrey Bruce is currently 34 years old. He graduated from the University of Pennsylvania with a degree in Finance and Management. He also has a degree in Economics from the Wharton School.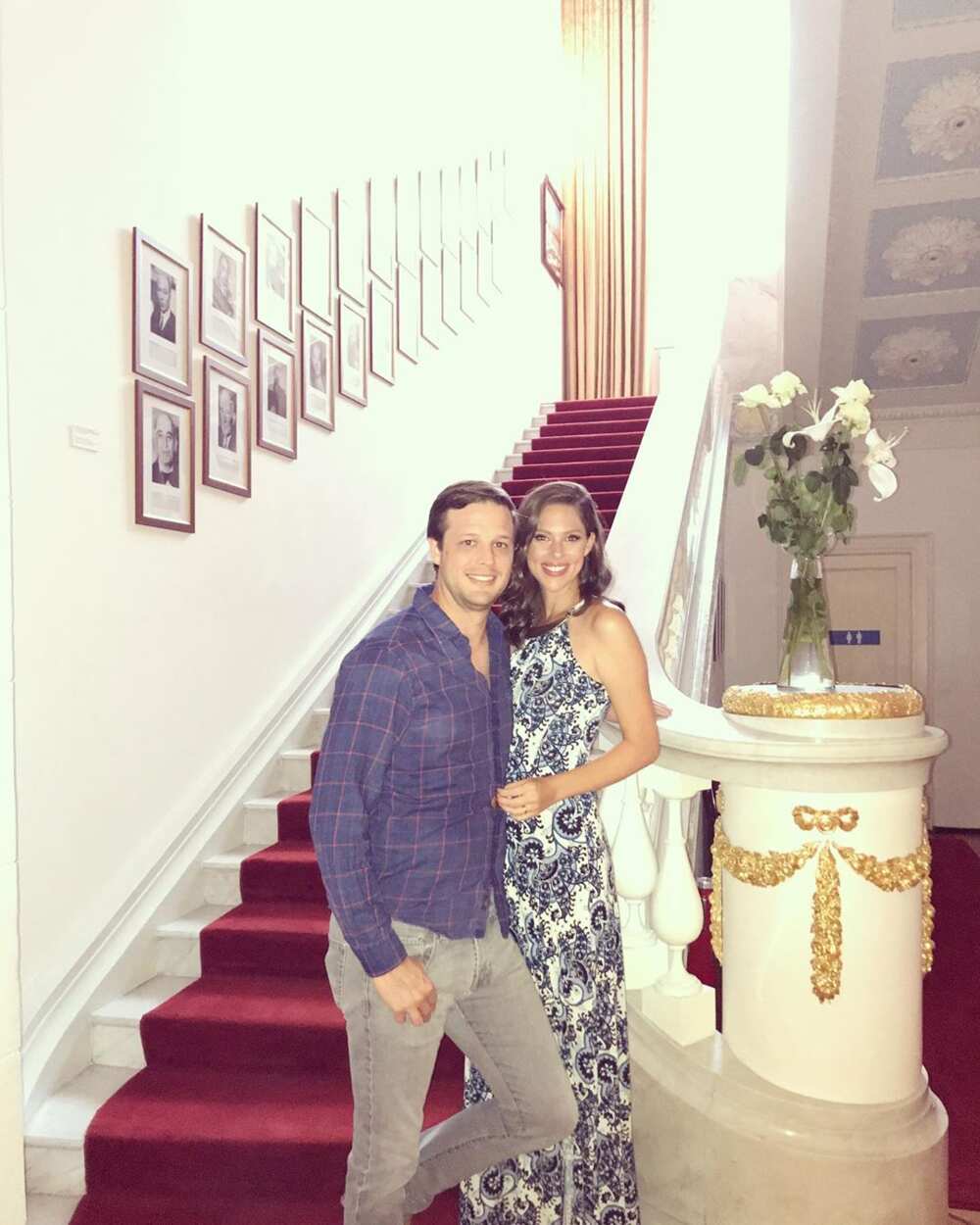 Abby and Jeffrey met while they were on campus and dated for two years. They got married in 2010 at the National Cathedral, Washington. Abby Huntsman baby with Jeffrey Bruce, Isabel Grace, was born in November 2017.
Abby Huntsman children
Abby has three children with her first child born on November 29, 2017. Is Abby Huntsman pregnant? No, she is not. She announced in January 2019 that she was expecting twins. She welcomed her daughter Ruby Kate and son William Jeffrey on June 5, 2019.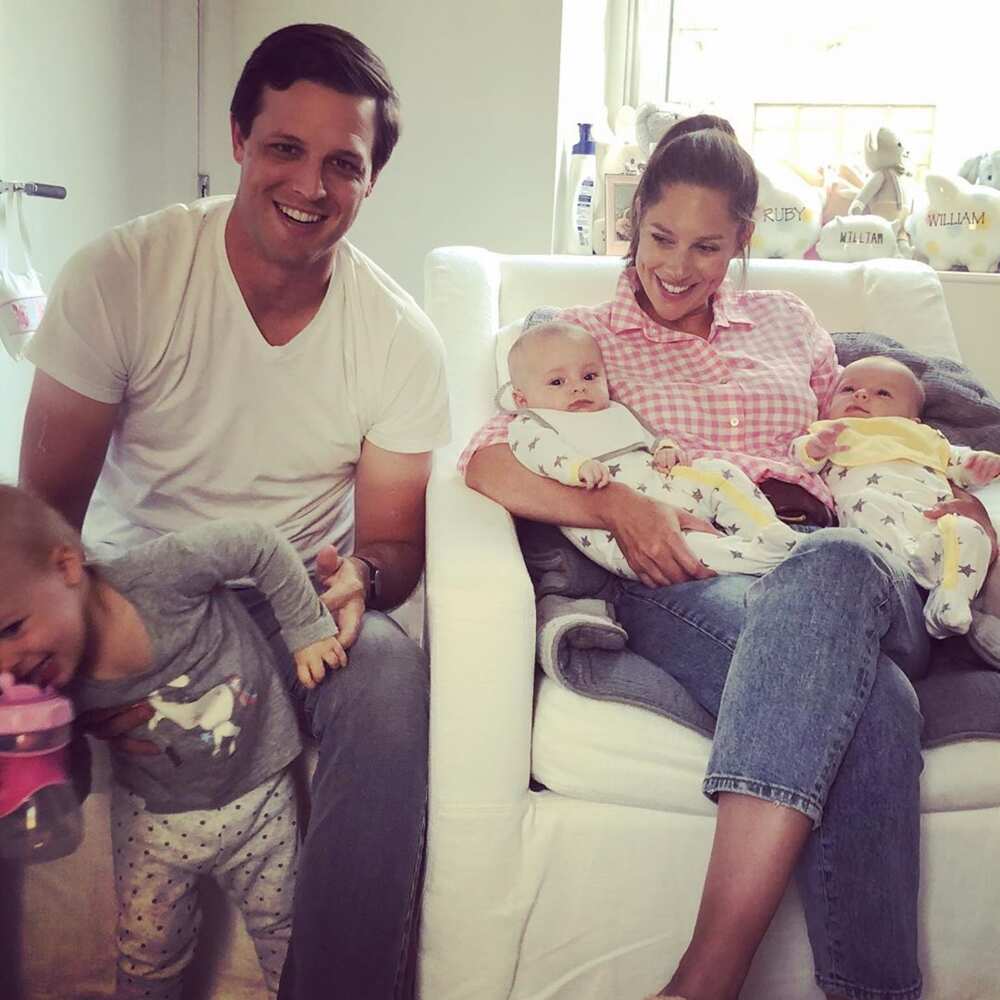 Abby Huntsman net worth
Abby has been on television since she was 16 years old and has worked for large media firms. She receives an annual salary of $3 million and has an estimated net worth of $20 million.
Body measurements
Abby Huntsman hot body stands at a height of 5 feet and 8 inches and she weighs 58 kg. Her body measurements are 35-25-36, and her dark brown hair and eyes uniquely compliment her complexion.
Abby Huntsman is an outspoken media personality who is not afraid to share her views on the daytime talk show, The View. She even brought her beautiful twins on set during her debut return to the show after her maternity leave. She has had a remarkable career and her viewers have loved her all along.
Source: Legit