Michael Schumacher health update: is he still in a coma?
Skiing is a fun activity for some people. However, it poses the risk of freak accidents that may lead to permanent or temporary disability. Michael Schumacher, a famous Formula One champion, suffered a severe accident during a skiing adventure. After the 2013 accident, he went into a coma which was medically-induced. How is Michael Schumacher today? Has his health improved?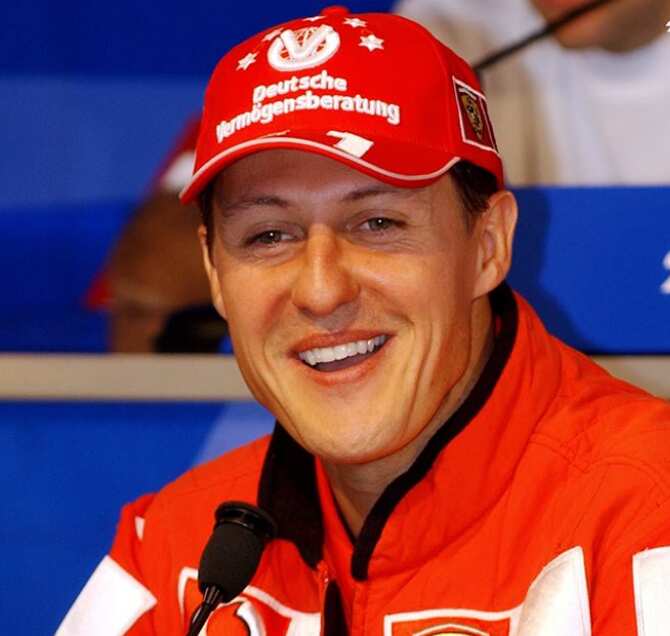 Michael Schumacher is an elite Formula One auto-racing legend. The star was born in Hurth, Germany, on the 3rd of January 1969. He is, arguably, recognised globally as the most successful Formula One driver in the history of the sport. He has a record of having the most wins and having the most championship points in Formula One.
Michael Schumacher health update
Michael Schumacher health status has been kept off the media for years now by his family. However, there are reliable reports that the Formula One champion is conscious. He underwent stem-cell treatment earlier on, and his nurse at Georges Pompidou Hospital, Paris assured Le Parisien that he was conscious.
According to Matilde Leonardi, a renowned expert in neurology, Michael Schumacher now has minimum consciousness. He can turn his head as well as show some emotion. The positive update gives hope to his fans across the world that his health will improve and that he will make a full recovery.
The auto racing champion was admitted at Georges Pompidou Hospital for an anti-inflammatory transfusion. The hospital did not disclose any details about the procedure. He was, however, under the care of experienced medical professionals.
What happened to Michael Schumacher?
The Formula One star suffered a freak accident in late 2013. Michael Schumacher accident happened on the 29th of December 2013 during a skiing expedition with his son at the French Alps. He suffered a severe injury on the head after he fell on a rock. He was an experienced skier and was wearing protective gear at the time of the accident. Unfortunately, he sustained life-threatening injuries.
Michael Schumacher coma
After the accident, medical professionals induced a coma to the auto racing star. He then underwent two surgical procedures in Grenoble to get rid of the blood clots that were in his brain. On the 16th of June 2014, an update on Michael Schumacher condition was made public. He was, allegedly, not in a coma anymore, and was transferred to Lausanne University Hospital, Switzerland, for close medical attention.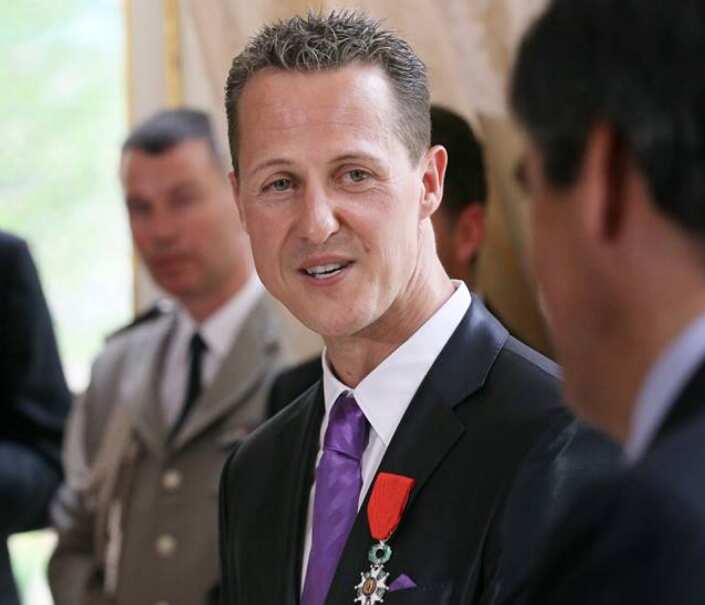 He was in the rehabilitative unit of this Switzerland-based hospital for three months. Michael Schumacher status improved during the period, so he left the facility to be at home with his family. His family includes his wife, Corinna, and two children whose names are Gina-Maria and Mick. He also went home with a team of medical professionals who would take care of him at the comfort of his home.
Tightened security and privacy
A few days after the accident, a journalist who was dressed up as a priest attempted to gain access to Michael's hospital room. The incident prompted the family to heighten the star's security. Close members of the family also requested for privacy as their loved one underwent different medical procedures to save his life.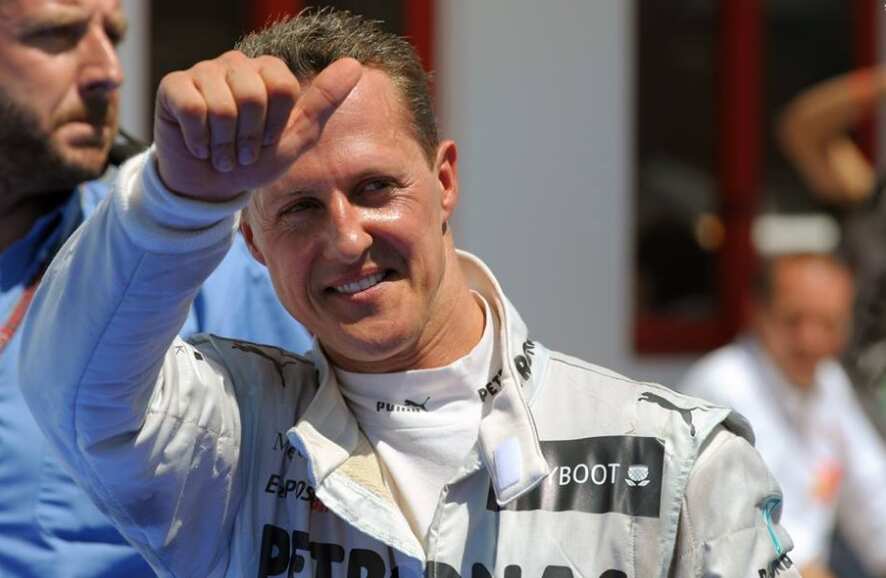 Since then, the family has remained tight-lipped about Michael's health status. Both his wife and children have kept off the media. On several occasions, false news about Michael Schumacher death has circulated in the media. The champion is, however, still alive years after the life-threatening accident.
Michael Schumacher sustained a life-threatening brain injury after he hit a rock during a skiing adventure in the French Alps. Since then, his health condition has been kept private by his family. The latest update is that he now has minimum consciousness. His family, friends and fans across the world are still praying for him and are hopeful that he will make a full recovery soon.
Source: Legit.ng