With a stunning list of 20 plus movies during her early acting career, Kate Capshaw was arguably a force to reckon with in the entertainment scene. With a rich acting experience of 17 years in both movies and TV series, the former actress has had an impressive legacy in the industry.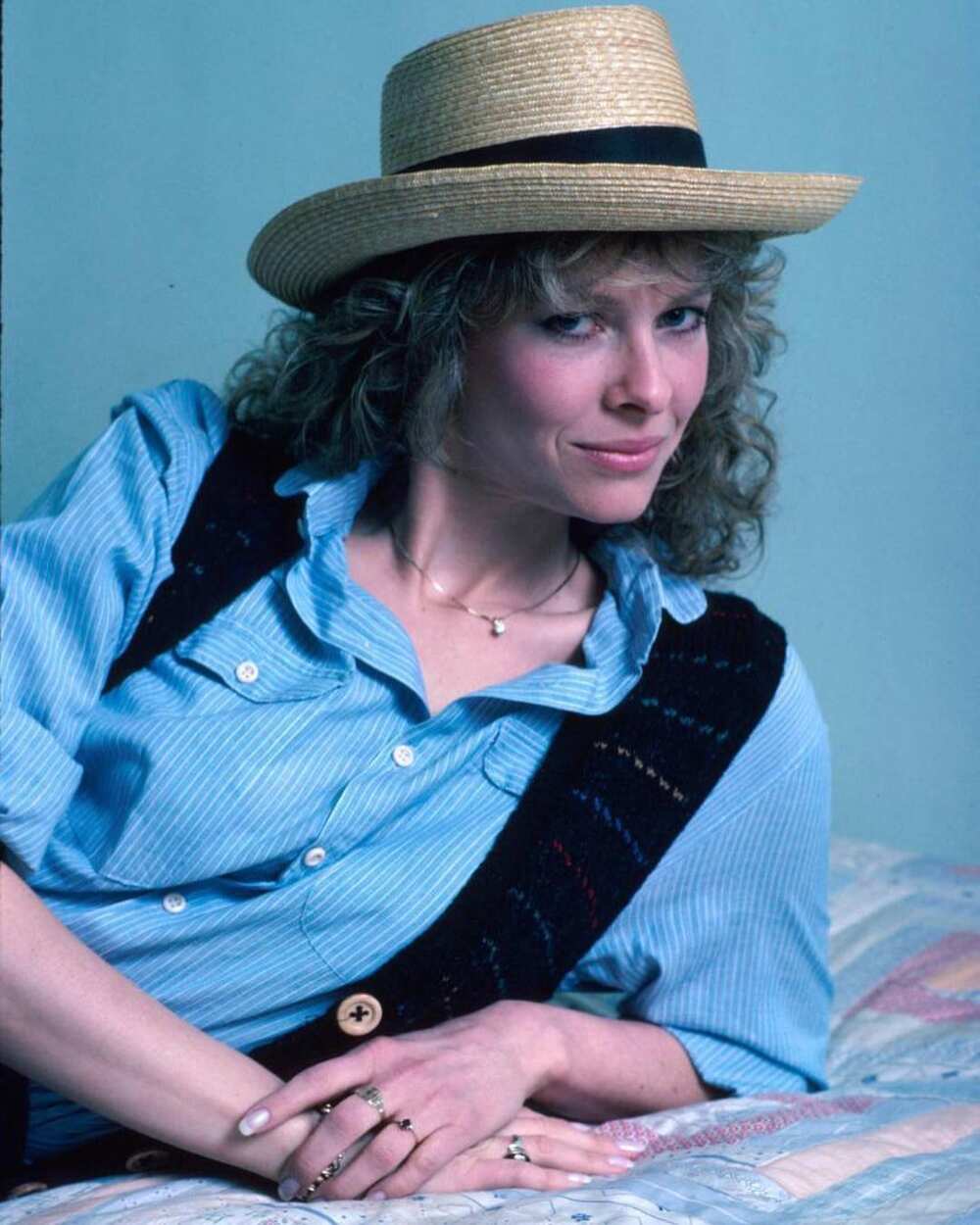 Kate Capshaw has had an exciting career. She acted alongside many famous actors and actresses. However, her career journey was not a smooth one. She had to switch between jobs before settling on acting. In addition, she encountered numerous relationship issues that almost interfered with her career. Luckily, she was able to conquer them all.
Kate Capshaw profile summary
Full name: Kathleen Capshaw Spielberg
Gender: Female
Date of Birth: 3rd November 1953
Place of Birth: Fort Worth, Texas
Nationality: American
Parents: Beverly Sue, Late Edwin Leon Nail.
Spouse: Bob Capshaw (1976-1980), Steven Spielberg (1991-present)
Age: 65 years
Net worth: $20 million
Height: 1.7 meters
Who is Kate Capshaw?
Kate Capshaw Spielberg was born on 3rd November 1953 at Fort Worth, Texas. Her birth name is Kathleen Sue Nail. She is the daughter of Beverly Sue, who was a travel agent and beautician, and Edwin Leon Nail, who was an airline employee.
At the age of 5, Capshaw alongside her parents relocated to St Louis Missouri where she attended school at Hazelwood Central High. Later, she attained a Master's degree from the University of Missouri.
Career journey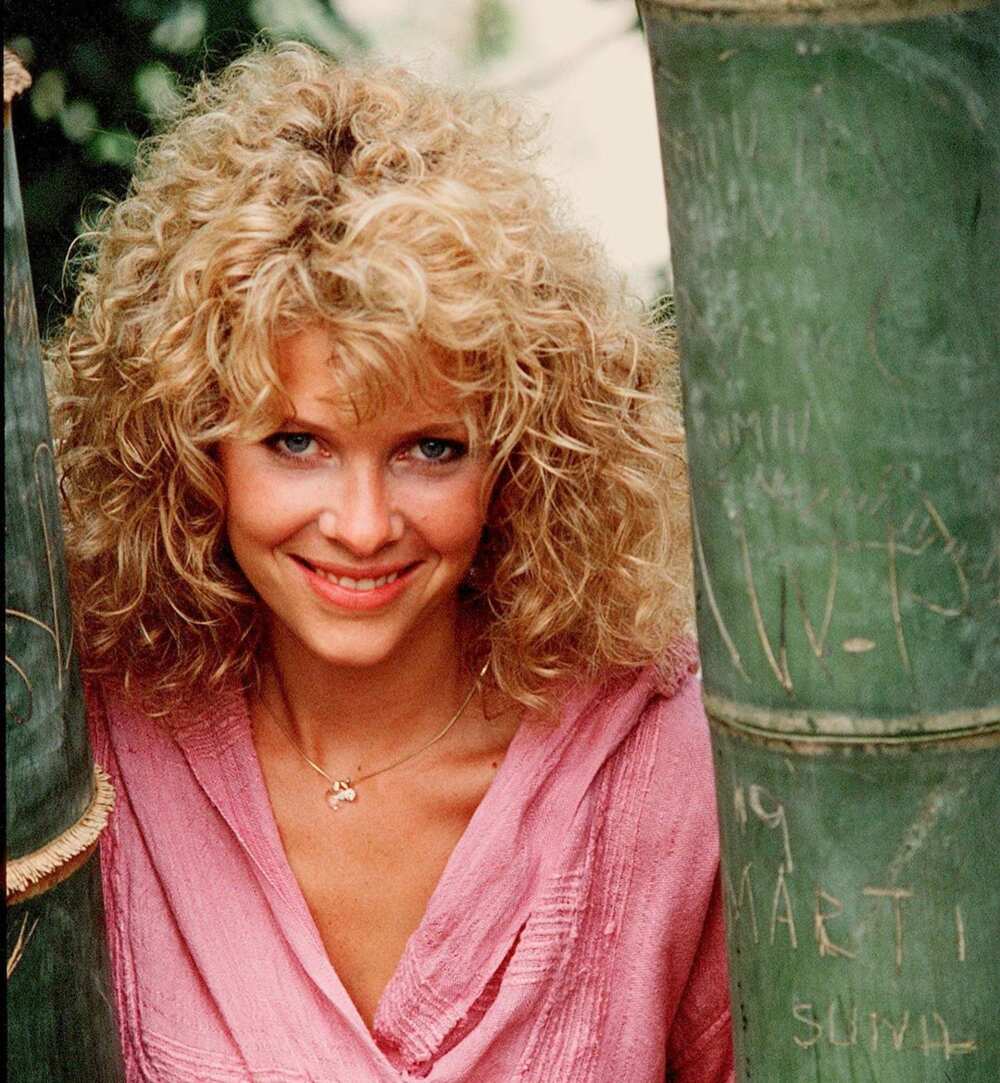 It is worth noting that before the limelight, her first job was teaching. She taught in two schools: Rock Bridge School and Southern Boone County High School. It is not clear why she quit teaching.
Kate Capshaw was a big name in the acting industry. She has been featured in several movies. Her acting career was a successful one. However, to the former Kate Capshaw husband (Bob Capshaw), switching her career was inappropriate. After switching to acting, she had trouble with her husband. In an attempt to save their relationship, her husband convinced the lady to move to New York. It is in New York that she managed to secure a contract at a model agency.
Later that year, the two separated. After separating, Kate ventured into music. The only reason for venturing into music was to sustain her life and that of her daughter, Jessica. She began taking music and voice lessons, but things did not work out as well as she had anticipated. It is during this time that she decided to join acting. The lady officially started acting in the 1990s.
In 1981, she starred in the famous The Edge of Night, which was a soap opera.
Family and relationships
Kate got married in 1976 to a high school principal Bob Capshaw. Unfortunately, their marriage did not last long. The two separated after four years of marriage. During their marriage, they were blessed with a daughter, Jessica.
After separating, the actress had a two-month relationship (September to November) in 1982 with Armyan Bernstein.
She later married Steven Spielberg after 11 years of being a divorced mother. The two have been together since 1991. The couple met in 1984, started dating in 1988 for three years, nine months before getting married. Their marriage has been a successful one. Together, they have seven children.
How much do you know about Kate Capshaw children? Well, Steven Spielberg and Kate Capshaw have three biological children together, namely Sasha Rebecca, Avery Spielberg, and Destry Allyn. In addition, Steven Spielberg family also consists of two adopted children: Mikaela George and Kate Spielberg. The other two, Max Samuel and Jessica Capshaw, are from Spielberg's first wife and Kate's first husband, respectively.
Jessica Capshaw followed her mother's footsteps closely. She also joined the Hollywood scene. Currently, Jessica is a common name in the industry. She has already appeared in several TV series and movies.
READ ALSO: Who is Tfue? Net worth, age, Fortnite
Steven Spielberg and Kate Capshaw
Having met her husband by luck through a talent agent, Peter Meyers, many might assume that Kate's journey was propelled by the fact she was Steven Spielberg's wife. However, even before the two first met in 1984, she had her own identity as an actress.
Kate Capshaw measurements
Despite having retired from acting, Kate Capshaw hot body still amazes her fans. She has been able to maintain her graceful lifestyle with elegance and beauty, making her look forever young. Kate Capshaw's height is 5 feet 7 inches (1.7m). She weighs 61 kgS.
Kate Capshaw net worth
Having bagged several awards in her extensive career that lasted for 20 years, Kate Capshaw is a true leader with a legacy to be admired by upcoming actors and stakeholders in the entertainment industry.
She has maintained a pretty sum. Her net worth still stands at 20 million dollars despite her retirement 18 years ago.
Quotes by Kate Capshaw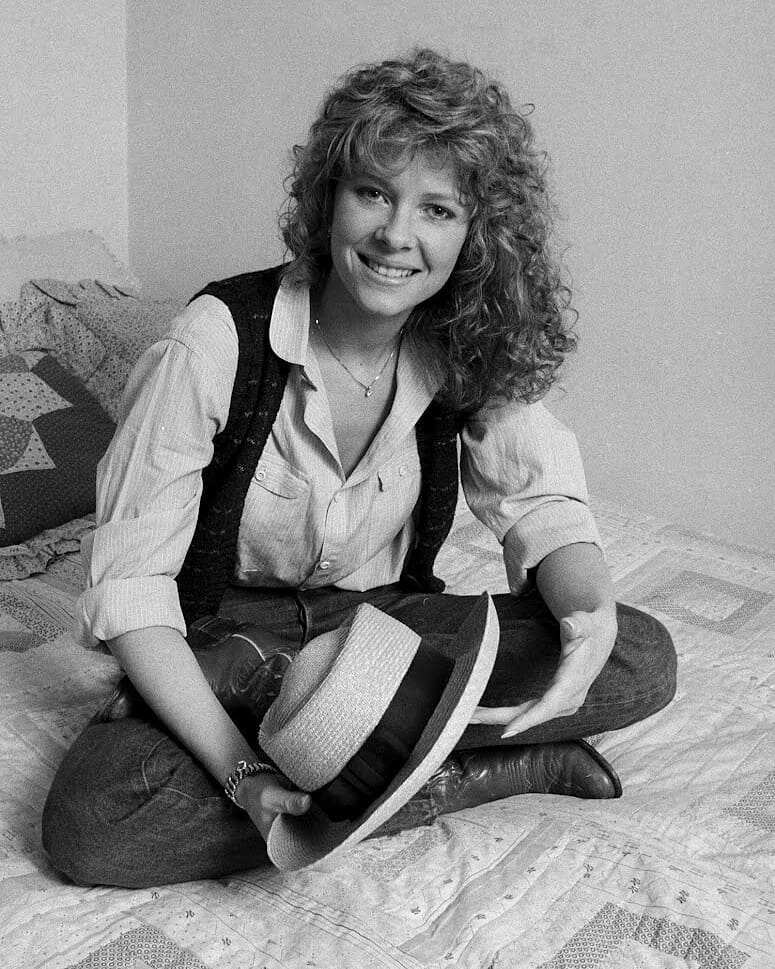 Throughout her extensive exposure in the acting scene, Steven Spielberg wife has been able to remain relevant in the industry because of her numerous quotes. Most of the quotes are derived from her movies. For example, here is one of her unique quotes:
The best preparation for acting is life - observing life and people and observing yourself. All that becomes your library. So when you have to research a part, a scene, or an emotion, you go into the library and get what you need.
Other facts about Kate Capshaw
She was raised as an Episcopalian but later converted to Judaism
In the movie, The Locust, she co-starred alongside her daughter Jessica
She is of mixed ethnicity, English and German
Kate Capshaw does not have any known siblings
Kate Capshaw movies
During Kate Capshaw young acting profession, she made a household name having featured in several blockbuster movies and TV series. Some of the films she has acted in include:
Indiana Jones and the Temple of Doom
Dreamscape
Black Rain
Just Cause
The Quick and the Dead
Space camp
How to Make an American Quilt
Best Defense
Power
My Heroes have always been cowboys
She also has been featured in the following TV shows:
Edge of the Night
Short Story Cinema
Black Tie Affair
Exhale with Candice Bergen
The Early Show
The View
Johnny Carson
Kate also has acted alongside some of the biggest names in entertainment, including:
Maya Angelou
Harrison Ford
Michael Douglas
Laurence Fishburne
Andy Garcia
Kate Capshaw maintains a low profile and is more focused on her family now. The actress managed to pursue her acting career relentlessly and never stopped until she attained her goal.
READ ALSO: Alyson Hannigan bio: age, height, is she married?