Speaker Knockerz: life and death of the rapper
It may happen that the star of a talented person suddenly goes out before it has the time to light properly. Speaker Knockerz life and premature death confirm this bitter truth of human existence. He died young but managed to leave a bright mark on the world of music.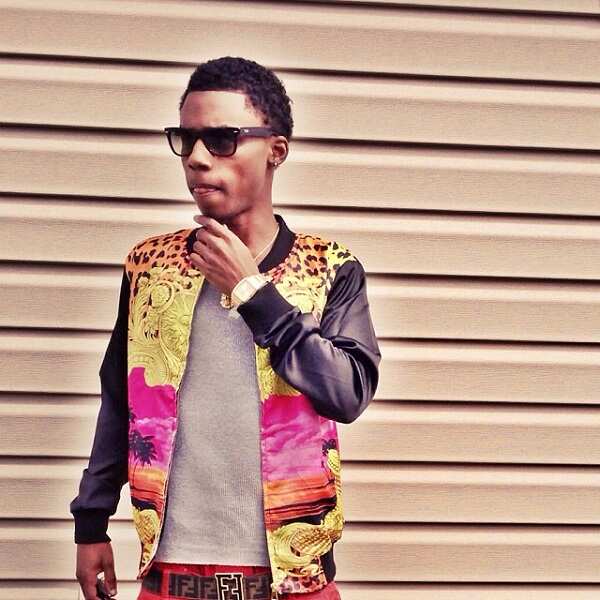 Speaker Knockerz was a talented American rapper who became famous for his music and songs. His fans and fellow musicians still love and remember his work. His sudden death is still subject to speculation.
Speaker Knockerz profile summary
Real name: Derek McAlister Junior
Date of birth: 4th of November, 1994
Place of birth: New York City, NY, the USA
Date of death: 4th of March, 2014
Place of death: Columbia, South Carolina, the USA
Occupation: Rapper, songwriter
Nationality: American
Ethnicity: African American
Speaker Knockerz life
His real name is Derek McAllister. He was born to parents Derek McAllister Senior and Mesha Wilson. He was not the only child in the family. His younger brother Christian McAllister is a rapper with the name Lil Knock.
Speaker's childhood cannot be called cloudless. His father had a ten-year prison term. His mother was frightened by the negative influence of her sons' surroundings in New York and moved them to Columbia, South Carolina.
READ ALSO: Jason Momoa net worth, biography, age, height, ethnicity, family
There, Derek McAllister got an education in the following institutions:
Kelly Mill Middle School
Ridge View High School
Westwood High School
As a teenager, he was interested in hip-hop and rap music. Knockerz began to create his songs using his home computer.
In 2010, his father left prison. In the past, Derek McAllister Sr was also a musician. Seeing the success of his son, Mr McAllister began to help him in the developing of his musical skills. Soon, Speaker Knockerz released his first musical work 'Flight Delayed'.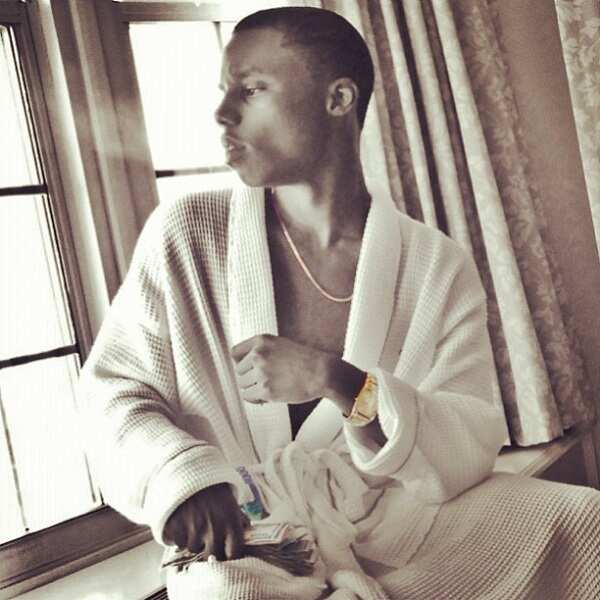 The rapper was also popular on social networks. The musician downloaded a lot of his musical works on YouTube and became famous with his 'Rico Story' Trilogy. Currently, his YouTube page has 1.3 million followers.
His official video 'Lonely' has received more than 129.9 million views already. On iTunes, there are more than a hundred of Speaker Knockerz songs to download. Besides, Derek collaborated with many well-known rappers like:
Meek Mill
Gucci Mane
2 Chains
Lil' Scrappy
French Montana
Speaker Knockerz managed to found his record label Talibandz Entertainment. The rapper was very fruitful at his very young age. He created the following albums:
Flight Delayed (2010)
Fitness Father (2013)
Married to the Money (2013)
Married to the Money II (2014)
As for the musician's personal life, there is no information about his love life.
Thanks to his talent to create hits, he could earn a lot of money. His net worth was estimated from $250,000 to $400,000. Certainly, if the rapper was alive, he would have achieved great success. Speaker Knockerz death was a shock to his family as well as the entire musical audience. How did Speaker Knockerz die?
Speaker Knockerz cause of death
Derek McAllister Jr death was sudden and led to a lot of rumours about Speaker Knockerz death cause. Some gossips linked his death to taking illicit medicines. However, the true reason was still different.
When did Speaker Knockerz die? On the 3rd of March, 2014 Derek disappeared. On the 4th of March, 2014 he was found dead in the garage of his home on Two Notch Road in Columbia, South Carolina. He was only 19 years old. No traces of violence or injury were found. A heart attack was identified as the cause of his death. Toxicological examination revealed too much of codeine syrup in his body, which was the reason for the heart attack.
It is unfortunately that the promising and talented rapper Speaker Knockerz died young. The family survived the tragedy and continues to do what Derek liked. The father leads his label Talibandz Entertainment, and his brother continues to delight his fans with his rap.
READ ALSO: Jennifer Syme death: what happened to Keanu Reeves girlfriend?
Source: Legit.ng