Colin Kaepernick is one of the famous American political activists that double up as an American football player. He is known for his role as a quarterback while playing for the National Football League (NFL). He earned his stardom while playing for San Francisco 49ers where he last played in 2016. Due to his successful sportsmanship and strong influence as an activist, Colin Kaepernick net worth and annual salary has made him one of the widely known persons of interest.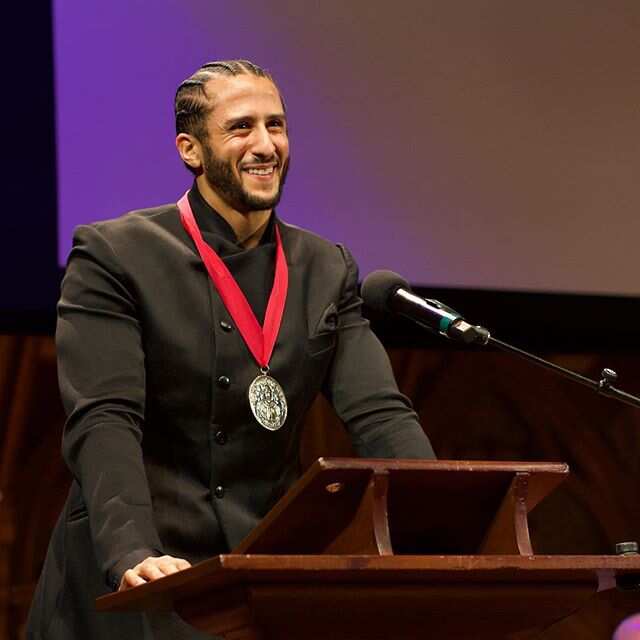 Colin Kaepernick is a real definition that "Change begins with you." As an activist and a successful American football player, he has demonstrated to the world that despite our role or position in life, we should stand up against social injustices. The skilful quarterback is also a living proof that not only education is the key to success but also sportsmanship. If you do not believe me, why not take a look at Colin Kaepernick net worth and compare with what most professions get. Embrace yourself as we analyse Colin's bio, early life, family, and career, his role as a political activist, relationship and many more.
READ ALSO: Cameron Diaz net worth, age, height, sister, husband, pregnancy rumors
Collin Kaepernick profile summary
Full name: Colin Rand Kaepernick
D.O.B: 3rd November 1987
Place of birth: Milwaukee, Wisconsin
Zodiac sign: Scorpio
Nationality: American
Ethnicity: Mixed
Height: 6'4"
NFL Draft: 2011
Position: Quarterback
Jersey No: 7
Colin Kaepernick net worth
According to 2019 net worth statistics, Colin Kaepernick net worth stands at an impressive gross of $20 million. As a skilled and successful National Football League quarterback player, his annual salary is $12.4 million. I bet these figures make you want to reconsider the notion that sports cannot make you a millionaire! How did he convert his football tries to millions? The answer is passion, hard work, having a sense of strong identity, and belief that he was born a winner.
Colin Kaepernick bio
You might know him through his field name as Colin Kaepernick, the NFL player's real name is Colin Rand Kaepernick. Colin was born on the 3rd of November, 1987. This means that Rand belongs to the zodiac sign Scorpio, which falls under the element of 'water." According to zodiac explanations, Scorpio like Kaepernick, are known for their "great will power" throughout their life.
How old is Kaepernick?
Since the man was born in 1987, he belongs to the Xennials generation. This means that Colin is currently 31 years of age. He was born in the great city of Milwaukie that is found in Wisconsin, United States. As a 31-year-old, famous, and rich quarterback, Kaepernick happens to be one of the youngest men in America to have achieved the millionaire dollar status.
Colin Kaepernick parents
Can you imagine your mother registering you for adoption? This was a reality for the young American footballer. Even before Colin was conceived, his African-American father was facing severe relationship issues with his mother, Russo. As a result, his parents ended up separating. Due to unknown circumstances that met her mother Russo, she decided to give birth to Rand and place him for adoption.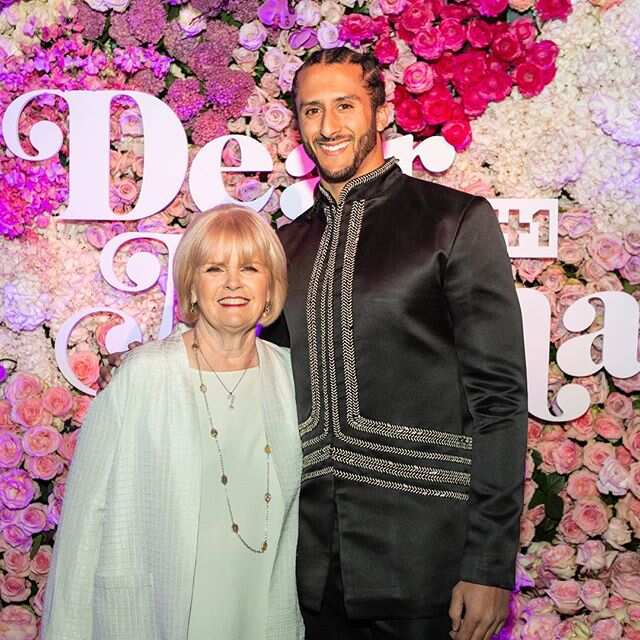 Luckily, Russo found a trustworthy couple that was ready to adopt Rand. The heaven-sent couple was namely Rick Kaepernick, the husband, and Teresa Kaepernick who was the wife. This explains why the NFL player's surname is "Kaepernick." He got it from his adoptive parents. The couple had just recently suffered a great loss of burying two of their sons due to heart defect conditions. Despite that, the Kaepernick's remained with two children namely Kyles, the son, and Devo, the daughter. The two were to become Colin elder brother and sister respectively.
The foster family lived in Fond du Lac that is also found in Wisconsin. When Rand was at a tender age of four years, he relocated with his adoptive family to California. A fun fact; did you know that Colin Kaepernick family have been living with their African spurred tortoise pet ever since Kaepernick was 10 years.
The NLF player's love for sports has been evident ever since his childhood life. He played the defensive end and punter positions in his youth football team. He was just 8 years old. A year later, he managed to play in the starting team playing the position of quarterback.
Early education
Colin attended John H. Pitman High School and managed to achieve a GPA score of 4.0. As a passionate sports student, he embraced football, basketball, and baseball. His skilful play earned him triple "All-State" selection in the three sports. His role enabled his school team to achieve victory in its tournaments hence crowned as the Most Valuable Player (MVP) during the Central California Conference.
Debut in college career
As a talented baseball pitcher, Kaepernick received many university scholarship invitations to play baseball. However, his love for American Football made him specifically select scholarship from The University of Nevada. This was the only university that offered a lifetime opportunity for him to advance in football. He registered for Nevada in February 2006.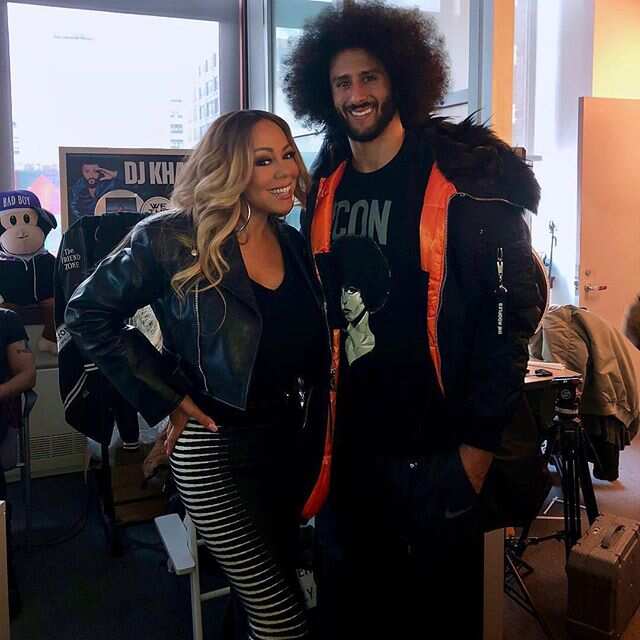 Joining Nevada was one of the most excellent decisions Kaepernick ever made. It led to his career ventures playing for Nevada Wolf Pack team. As a freshman, he was involved in 11 of his team's tournaments. He managed to achieve a total of 19 assist touchdowns, made 3 interceptions, and a total of 2,175 pass yards (53.8%). These are quite impressive results coming from a first-year student.
He made history by becoming the 5th NCAA player to ever have a total of 2,000 yards passes and over 1, 000 rushes in one season. He was crowned as the Humanitarian Bowl MVP and also scooped the WAC Offensive Player of the year title. He became the second player after Marshall Faulk who earned the award in 1992.
His love for his campus football made him turn down an offer by Chicago Cubs Major League Baseball team in 2009. He went ahead to make his Wolf Pack team become position two by an 8-5 win hence breaking the campus football history. He became the "all-time quarterback." On 26th November 2010, Colin led his team to the 1st position in the season.
READ ALSO: How much is Michael Jordan worth? Star's age, height, wife and children
After campus, he joined Florida's "Tim Tebow" as a quarterback hence making history in FBS. Rand broke the 10,000 yards pass and over 4,000-yard rush quarterback record in Division I FBS college history. This paved the way for Kaepernick to earn a direct ticket to the National Football League in 2011.
Professional career
Colin made his debut in 2011 season by making his first career touchdown. This was through converting a 7-yard run against the New York Jets. On 19th November 2011, he earned his 1st official NFL star. This was during the Monday Night Football. Colin became the third runners up in NFL through his 70% league performance with 104.1 pass ratings.
In the 2012 season, Rand broke Michael Vick's single-season 173 rushing record while playing for 49ers. Colin enables 49ers to walk over Atlanta Falcons by 28 to 24. This made 49ers qualify for Super Bowl XLVII that was played in New Orleans. In the 2014 season, he managed to get a contract with his team 49ers for an additional 6 years.
The deal offered Kaepernick $126 million, $54 million as guarantees, and $13 million as fully guarantee. This was a significant contribution towards Colin Kaepernick net worth. In season 2015, Colin suffered a shoulder injury. He later went to opt out of the 49ers six years contract hence becoming a free agent player as the 2017 season began.
Kaepernick activism
As a 49ers player, Rand was trending during a 2016 season-opening game. Unlike the norm, Colin was the only player seated at the United States national anthem was being played, "The Star-Spangled Banner." He came out to clarify that he sat down as a demonstration of the unfair treatment and oppression of coloured and black people by American institutions.
Rand was referring to the famous "Black Lives Matter" that remains a controversial topic in America today. He said that he would continue doing so until he felt his message was passed loud and clear. Equality! End racial segregation! He went ahead and kneeled during 49ers final Pearson match in the 2016 season. Colin gave an example based on the Terence Crutcher and Keith Lamont Scott shootings.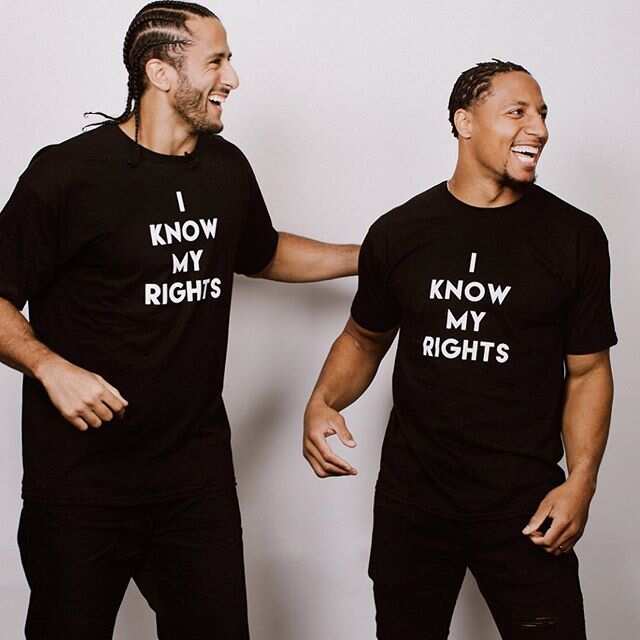 The quarterback later went on to offer support to nongovernmental organisations that supported various victimised individuals in America. He donated a maximum of $100,000 that was equally divided into $10,000 portion to different charity groups. He made a bold move by founding the "Know Your Rights Camp" to offer free legal consultation to victimised persons.
How tall is Colin Kaepernick?
As a successful NFL player and quarterback, Colin stands tall at 6 feet and 4 inches. He possesses dark brown eyes and weighs 104 kg. As a believer, he is a certified Lutheran member who was baptised as a Methodist member. The quarterback is reported to start following a vegan diet program back in 2015.
Is Colin Kaepernick married?
The NFL player Colin is not yet married. Even though, his girlfriend, Nessa Diab, is believed to be Colin Kaepernick wife in the future. The beautiful couple is believed to have started dating back in 2014. Due to speculations, many fans dubbed and referred to the couple as "Colin Kaepernick and his wife" hence spreading rumours concerning their relationship. The couple confirmed their relationship in February 2016.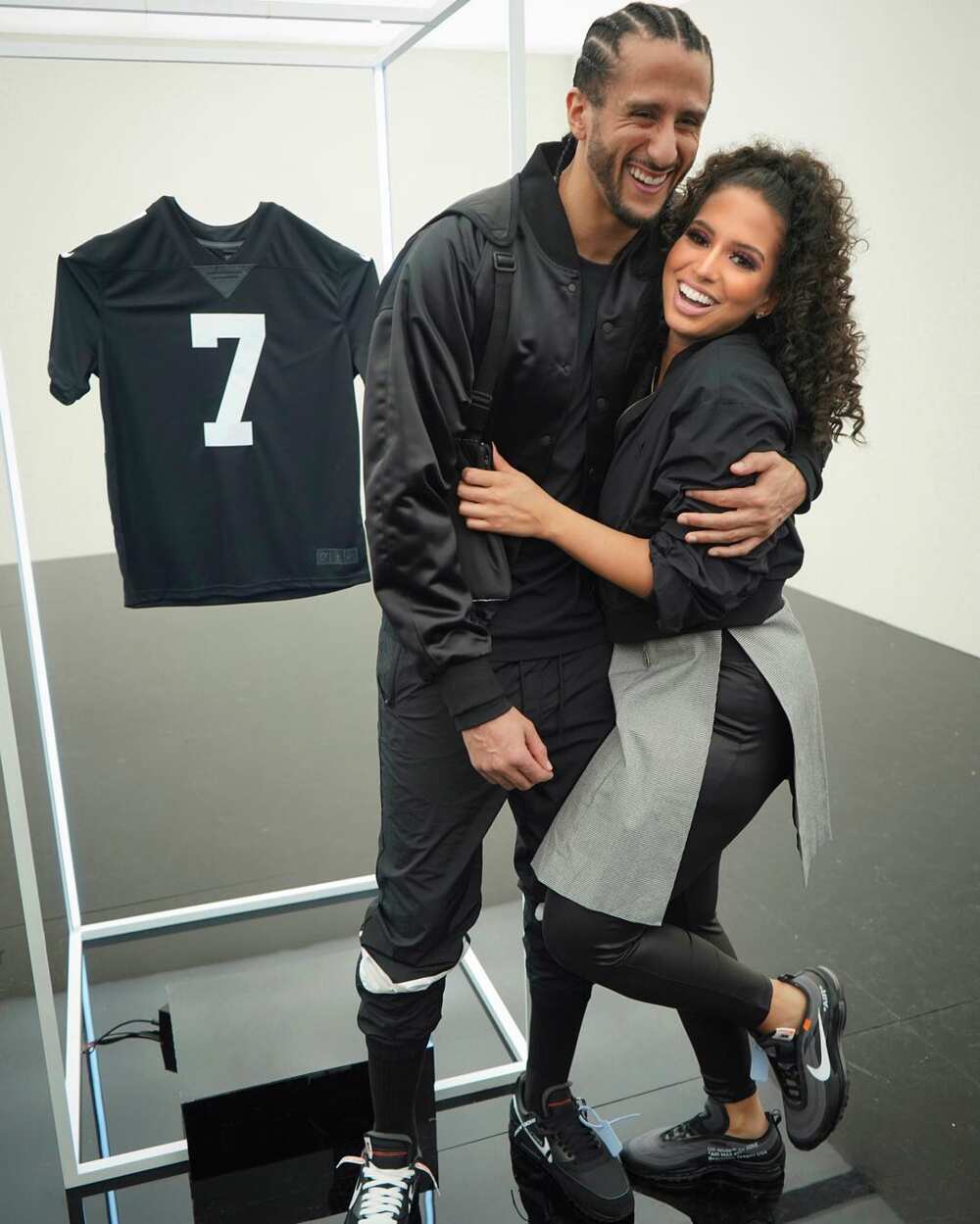 According to the recent trends and visible chemistry between the two, we will soon have the answer to the question who is Colin Kaepernick married to? The couple is believed to be planning to settle down. Nessa Diab is a popular and beautiful Muslim TV host. On the other hand, Colin is a Christian.
Colin Kaepernick net worth has had him listed as one of the wealthiest NFL players of our generation. The professional American football quarterback player is famous for playing for 49ers and his activism against racial discrimination and police brutality. As a free agent, all eyes are on Collin's next NFL move.
READ ALSO: Courteney Cox net worth, age, height, husband, plastic surgery