How much is Jay Leno worth? Comedian's age, height, wife and car collection
Jay Leno is a charming TV presenter and owns a big car collection. It is impossible not to laugh at his jokes. What secrets does the famous comedian keep and how does he live? How much is Jay Leno worth?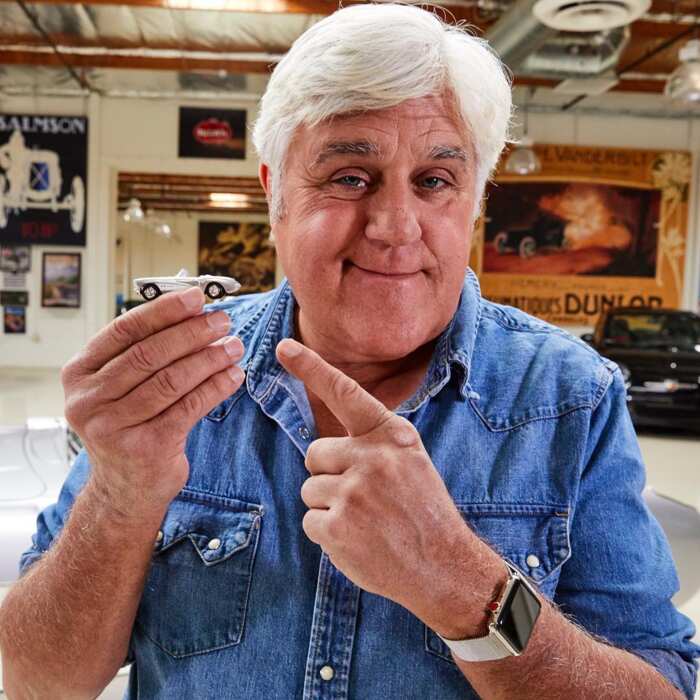 Keep reading, and you will get to know something fascinating about the comedian's life and property. His car collection is worth your attention for sure.
Jay Leno profile summary
Full name: James Douglas Muir "Jay" Leno
Date of birth: April 28th, 1950
Age: 68 years old
Birthplace: New Rochelle, New York, U.S.A
Marital status: Mavis Nicholson (from 1980)
Nationality: American
Height: 180 centimetres (5'11'' feet)
Profession: Comedian, actor, writer, producer, and television host
Social networks: Instagram, and Instagram profile dedicated to his cars, Twitter, Facebook
How much is Jay Leno worth?
He is a famous TV host and comedian, and therefore his income is quite substantial. Jay Leno net worth is estimated to be $400 million. The man earns about $10 million on a touring schedule, which includes more than 200 shows per year.
How old is Jay Leno? His age is 68.
READ ALSO: Steve Harvey net worth and salary 2019
Is Jay Leno married?
The man's wife is Mavis Leno (nee Nicholson) since 1980. His wife is one of the leaders of the feminist movement in California, and since 1997, she has been leading a group against female discrimination in Afghanistan. Does Jay Leno have children? No, he has no children.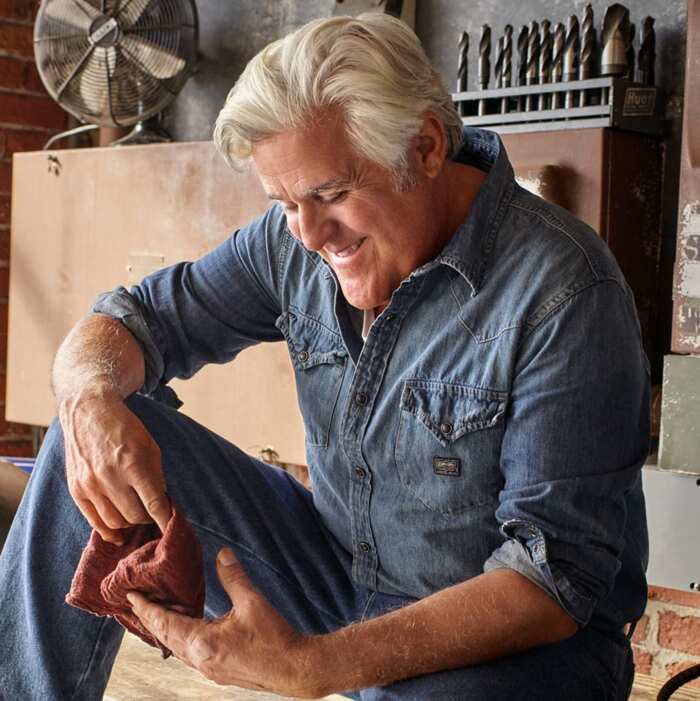 How tall is Jay Leno?
He is an attractive and handsome man. His height is 180.3 centimetres or 5 feet 11 inches.
Jay Leno car collection
The famous American TV presenter is the owner of one of a very big car collection. The TV host's car collection has almost 300 vehicles.
What are the most expensive cars in his garage?
1955 Mercedes 300SL Gullwing Coupe, $1.8 million
2014 McLaren P1, $1.35 million
1994 McLaren F1 – $970,000
1963 Chrysler Turbine – $415,000
Blastolene Special – $350,000
1986 Lamborghini Countach – $215,000
1909 Stanley Steamer – $185,000
Audi R8 Spyder – $157,000
1966 Oldsmobile Toronado – $150,000
Now you have the full answer to the question "How much is Jay Leno worth?". This man is an influential person who owns one of the most extensive car collections in the world. His incredible sense of humour and charming charisma made him a popular TV presenter and just a pleasant person.
READ ALSO: How much is Ryan Seacrest worth in 2019?
Source: Legit.ng