Lucy DeVito bio: age, height, net worth, family
Lucy DeVito is an American actress with a very memorable appearance, and all because she is the daughter of the famous actor, comedian, producer and director Dany DeVito and his wife, Rhea Perlman. Lucy understood that if she wanted to become an actress, she would have to work hard to become famous for her efforts, and not for her parents' achievements. Are you ready to know more about this talented actress?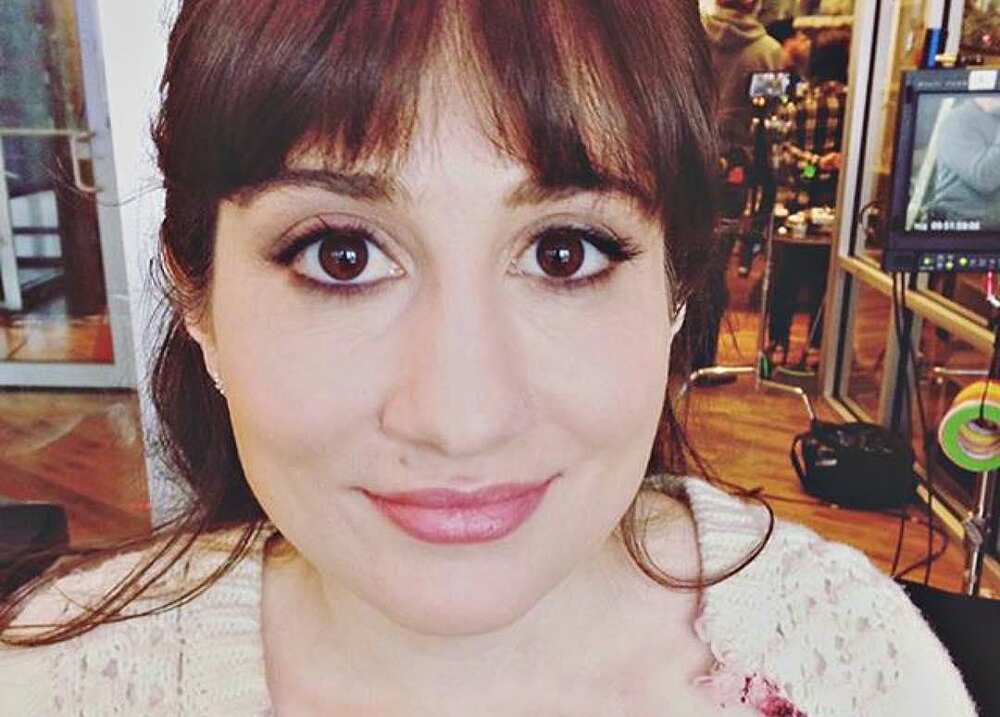 This article is devoted to the personal life and career path of the lady with a household in the whole world surname. Keep reading, and you will know all the details we have managed to find for you.
Lucy DeVito profile summary
Full name: Lucy Chet DeVito
Date of birth: March 11th, 1983
Age: 36 years old
Birthplace: New York City, USA
Marital status: N/A
Nationality: American
Height: 150 centimetres (4'11'' feet)
Profession: Actress
Social networks: Instagram, Twitter
Lucy DeVito bio
She was born on March 11th, 1983, in New York, the USA in a family of religious Catholics of Italian descent. Of course, it is not a secret that the lady was born in the famous actor's family, so her fate was predetermined from the very moment she was born. The young lady spent her childhood in California and New Jersey, where her father grew up.
READ ALSO: Milly Shapiro Hereditary: age, family, appearance, medical condition
Since her father is a famous actor, the young lady has been involved in the world of cinema since childhood and spent a lot of time on the set. She participated in school theatre performances and then obtained an acting education at Brown University.
Lucy was always the father's daughter. Thanks to dad's efforts and advice, his daughter debuted in 2005 in the film This Revolution. The young actress often took part in the movies of her dad, so she never has lost interest in the world of cinema.
The filmography of the actress consists of 8 films and 7 television series. Lucy also continues to play in the theatre. So, she played a leading role in the performance of the same name Anne Frank in 2008. The premiere took place at the Intiman Theater, Seattle, Washington. Her filmography consists of the following movies:
Films
This Revolution (2005)
The Good Night (2007)
Nobel Son (2007)
A Quiet Little Marriage (2008)
Leaves of Grass (2009)
Sleepwalk with Me (2012)
The Comedian (2016)
Speech & Debate (2017)
Television series
Crumbs (2006)
It's Always Sunny in Philadelphia (2006–2007)
Dirt (2007)
Melissa & Joey (2010-2015)
Girls (2015)
DeadBeat (2014–2016)
The Marvelous Mrs. Maisel (2018)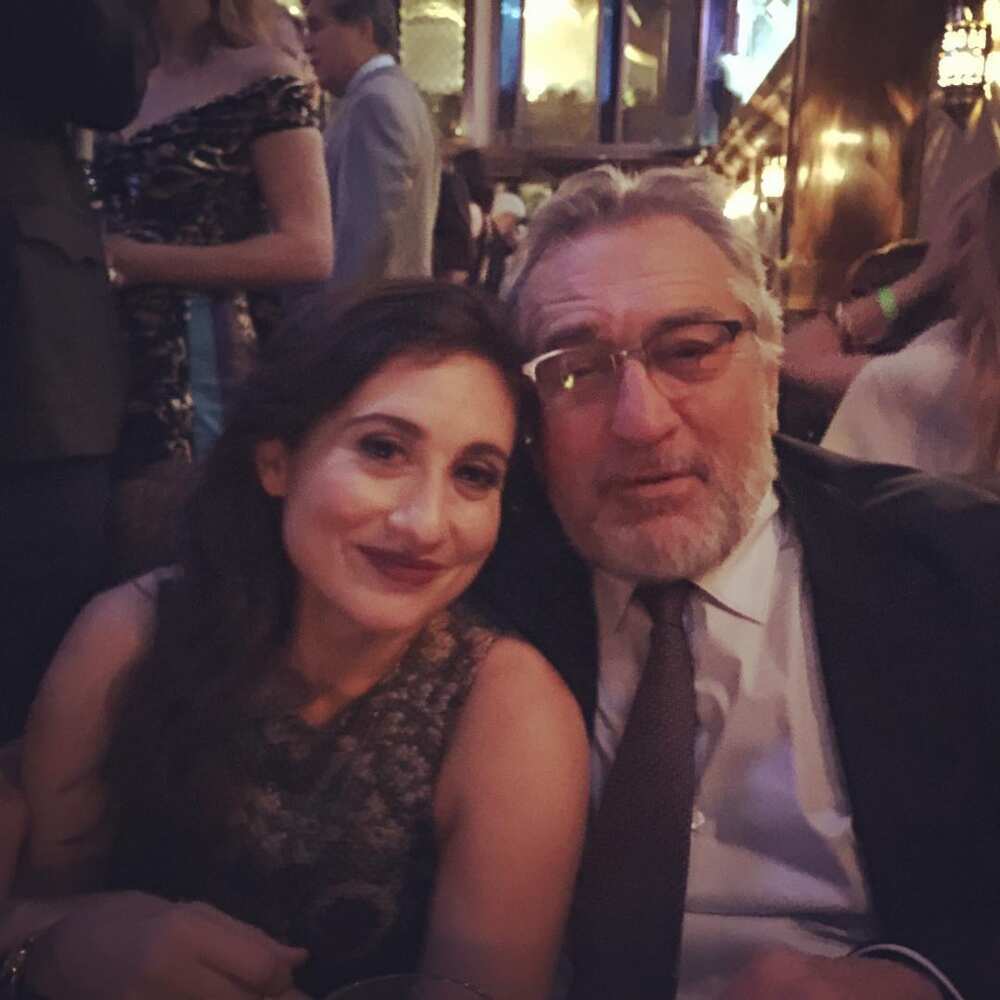 Despite the small filmography, the actress continues to work and love cinema as much as in childhood. Lucy Devito net worth is estimated at $15 million.
Lucy DeVito family
Lucy DeVito age is 36, and she is the eldest child in the family. She has a friendly relationship with both of her younger siblings, who are also Hollywood personalities. Her parents were together for more than 35 years. Even now when they are separated, but not officially divorced, Danny and Rhea often spend a lot of time with their children as one family.
The famous family consists of the following members except for Lucy:
Father: Danny DeVito (born on November 17th, 1944)
Mother: Rhea Perlman (born on March 31st, 1948)
Sister: Grace Fan DeVito (born on March 25th, 1985)
Brother: Jacob Daniel DeVito (born in October 1987)
This acting family is known to the whole world thanks to their consistent smiles and sense of humour, which is inherent only to them.
Lucy DeVito height
How tall is Lucy DeVito? Her height is 150 centimetres or 4 feet 11 inches.
It is impossible not to fall in love with Lucy DeVito. These big blue eyes and a sincere smile are capable of causing true admiration and affection. She is very alike to her famous father, but she achieved success only thanks to her own efforts and talent.
READ ALSO: Alexis Knapp: height, baby daughter, movies
Source: Legit.ng