Amanda Elise Lee bio: age, height, fitness career, husband
Who is Amanda Elise Lee? She is an Instagram celebrity, personal trainer and a fitness model. She is known for her well-rounded figure. She has inspired many people to start working out. Over the years, her career has really grown. Continue reading to discover more about her.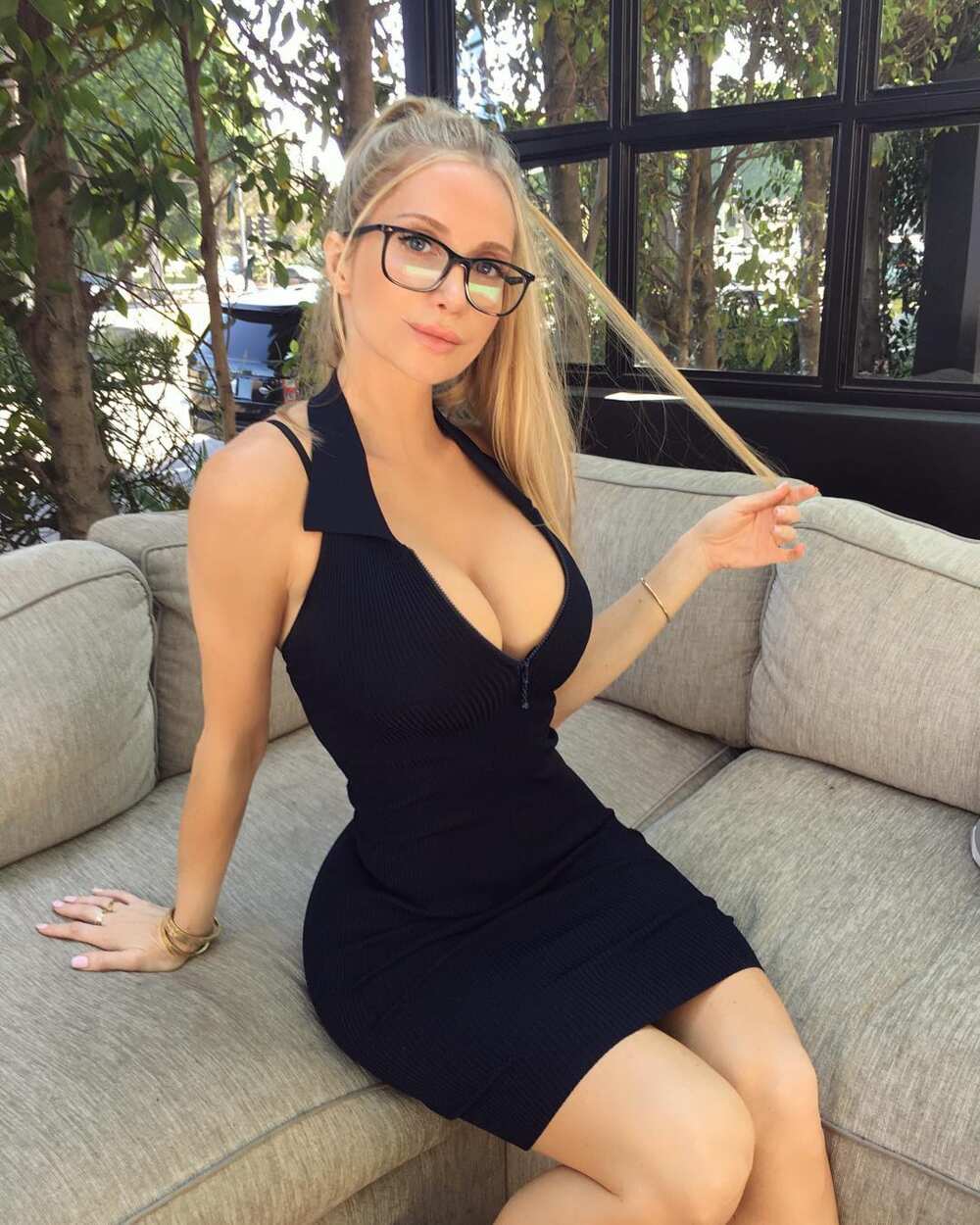 Many people would refer to her body as 'body goals' and would love to have a body like hers. The lady has worked hard to get to the top. Now you have an excellent opportunity to learn more about her.
What is Amanda Elise Lee age?
Not many people would believe how old Amanda is. With her beautiful body, she has taken good care of herself hence looking younger each day. Find out shortly, how old she is turning? This year in December, Amanda will be turning 35 years. It is evident she is ageing gracefully.
Amanda Elise Lee biography
She was born on the 13th of December, 1986 in Canada. Her nationality is Canadian, and for any concern on her ethnicity, she is white. Her zodiac sign is Sagittarius which is a good definition of her as a curious and energetic person. She is the 2nd born in a family of 5 children. Amanda passion was triggered from her childhood. This is because her mother was a personal trainer, gym instructor and she was passionate about fitness. This made it easy for Amanda to get used to eating and living healthy.
While in high school, she revealed her struggle with her skinny body, it made her self-conscious. This pushed her earnestly to start working out at the gym. She was so motivated by the results of her workout when her body started taking shape. Later on, she joined Sarah Lawrence College to study modern dance. Dancing was of help to her since it ensured that her cardiovascular fitness was at a high level.
Amanda was positive on getting a better body, and this really inspired her to start working out with weights seriously. At this time, her mother became a driving force on her career. During her college days, the mother motivated her to stay on top of her workout. She started working with her daughter (Amanda) as her personal photographer for social media work.
Amanda net worth
Amanda has been able to accumulate a good amount of money from her professional personal training and fitness modelling. Her Instagram page has also helped her boost herself due to the high number of followers. As per now, her Instagram followers are at 11.9M.
According to some research done, Amanda has been able to maintain her net worth at $ million. The average salary of a fitness model from some online sources is $42,180. She also makes money from her online shop where a bodybuilding eBook program goes for $35.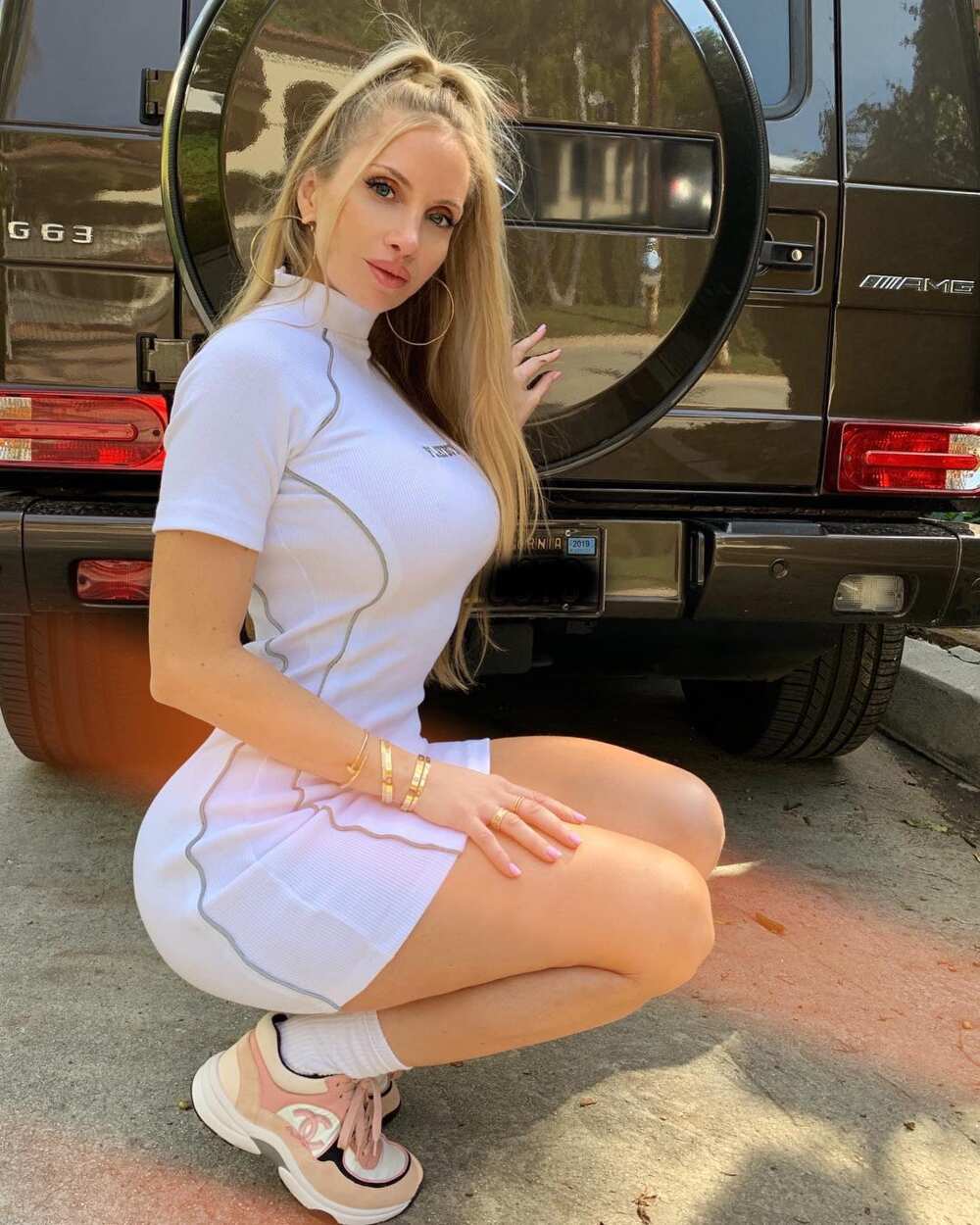 Amanda Elise Lee height and body measurement
It is not possible for someone to talk about fitness models without mentioning their physiques details. Amanda is 5 feet 9 inches (1.75m) tall. She weighs 56kg (125lbs). She has a nice physique, and her body measurements are bust 34, waist 22 and hips 38 inches. She has blond hair, and it is believed that her breasts are enhanced. She has a sexy and athletic body.
Amanda fitness career
The fitness model took a degree in Personal Physical Training as a Pilate's instructor. She is a professional personal trainer, fitness model and Instagram personality. Not many people knew her until a famous dancer, on Instagram tagged her post. From that day, she became famous all over the globe, and all her workout posts went viral. It was back in 2014, and this was the time she started posting her photos on Instagram. From then, her Instagram account started having many requests for workout videos. Her sponsors started paying her after reaching 100,000 followers on Instagram.
She is the brand ambassador for the Fitness and health Supplement Company. She has also made it to the cover pages of famous magazines and sponsorship from several bikini and fitness clothing lines.
How is her training?
The most important body workout in Amanda's routine is her lower body. Twice every week, she trains her lower body; she believes her fame is from her glute. The workout includes dead-lifts, squats, leg raises, lunges and step-ups which helps in maintaining her tone. Every day she does splits in different workouts.
Her heavy day is always the first day which involves squats, weighted bar and leg presses. During her lighter days, she dedicates them to a cardio based lower body workouts. They include jumps, step-ups and side-to-side steps. Her favourite exercise of all of them is lunges. She believes they give her the best gluten workout, which helps her achieve her desired tone.
Amanda Elise Lee husband
Many people are curious to know if she is single, dating or married. Till today, there has not been any information on her love life on social media. She is believed to be single, and all her focus is on her career. There may be chances of her dating someone whom no one knows of, and the relationship has not come public. But currently, we can conclude she is single.
Some other facts about Amanda
Apart from the workout, she likes practicing yoga
She owns a website by the name 'officialamandalee.com'
Netflix and pizza are her guilty pleasures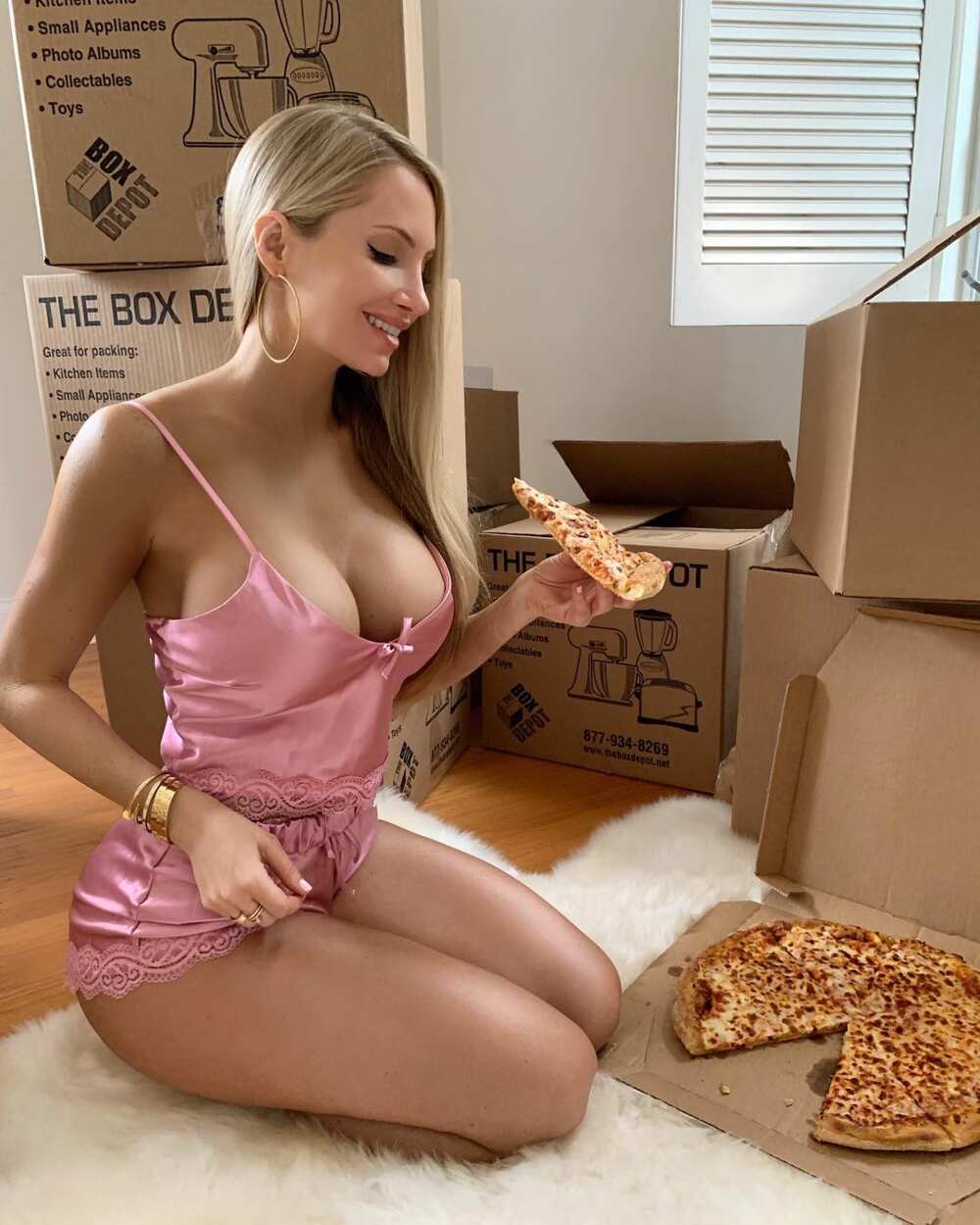 Amanda Elise Lee hot photos
On her Instagram page, the lady has posted very sexy pictures. Check out a few of them, but you can see more on her page.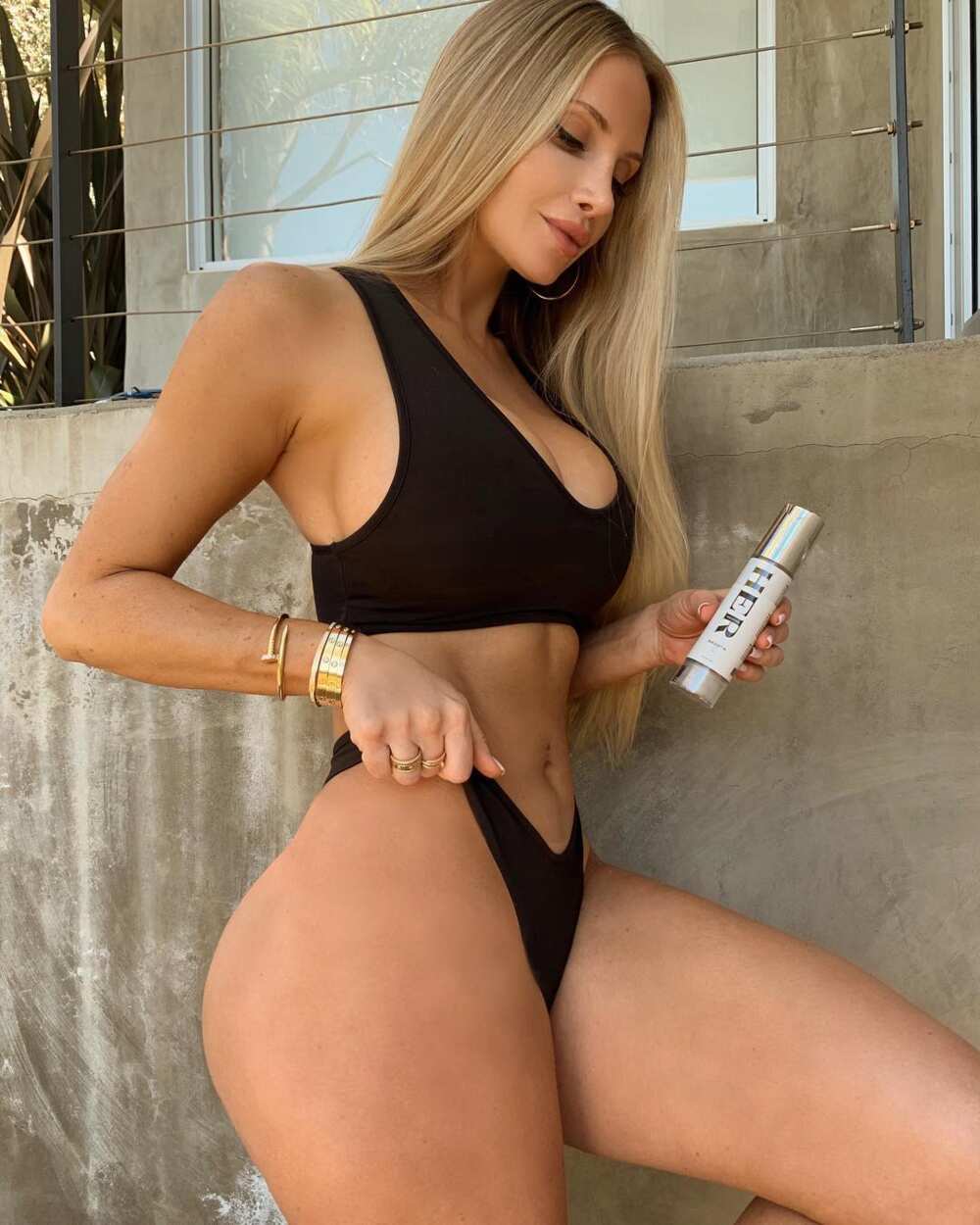 'I have been using the 3 Step Booty Firming System from @itshersolution for the past month and am in LOVE with the results.'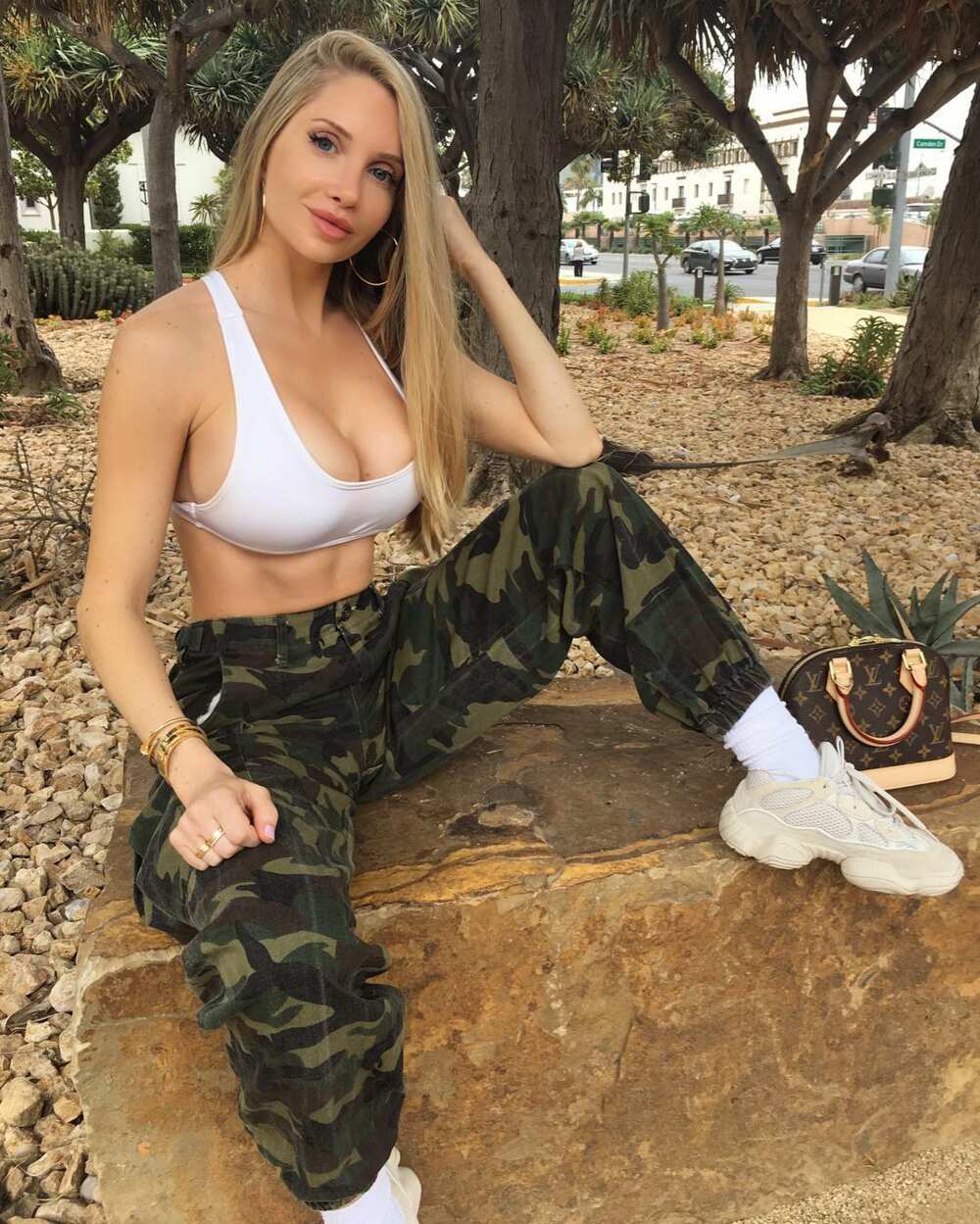 "caught me on a wild day @fashionnova.'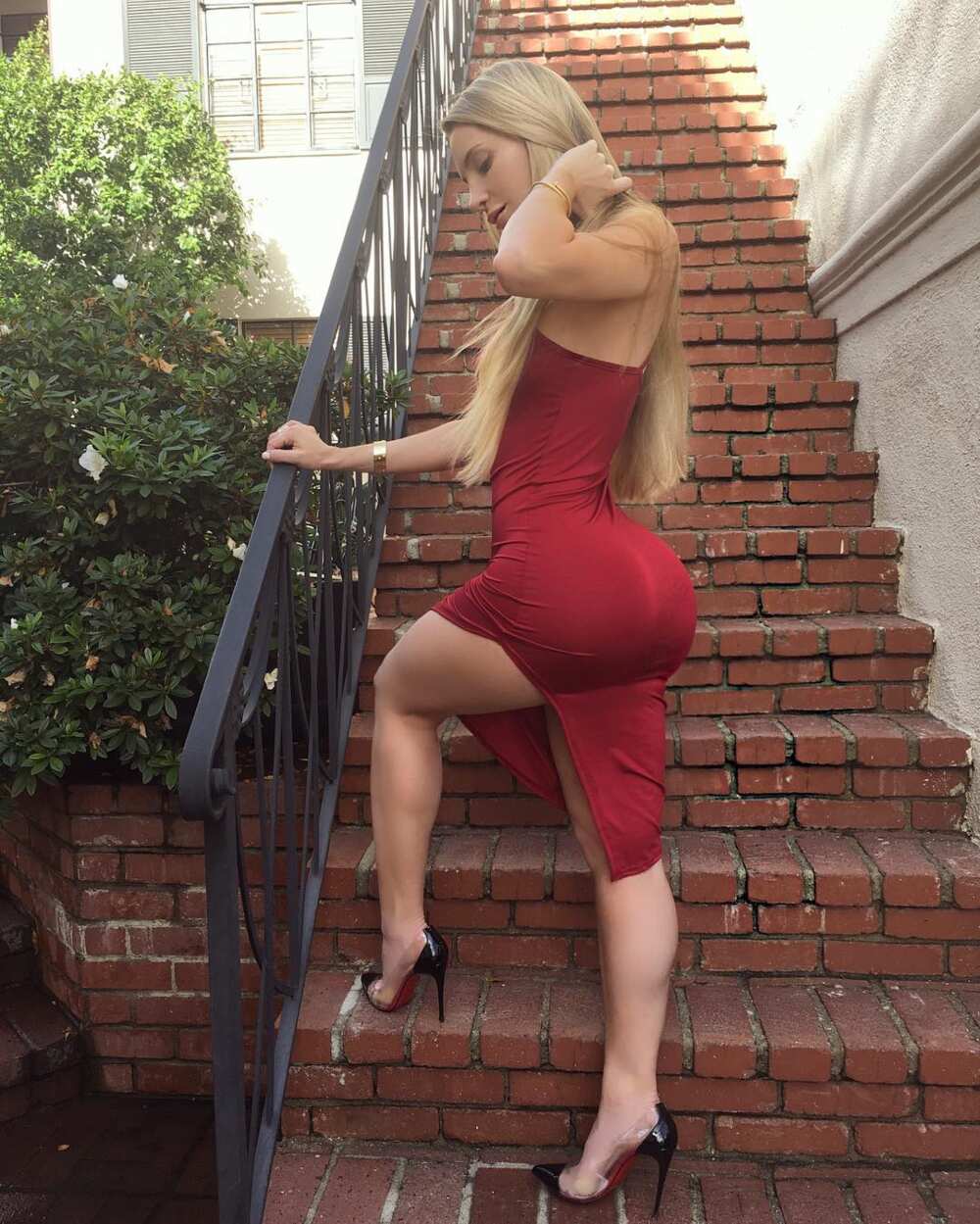 Amanda has such a perfect body. It is unbelievable she was once skinny and insecure with her body.
We can learn so much from Amanda Elise Lee, but one thing that is so evident is that hard work pays. With so much dedication to her work out routines, she has risen to the top in her career. We can also see how powerful social media is as a source of communication. All that is needed is patience and lots of consistency.
Source: Legit