Mina Kimes bio: age, height, ethnicity, husband
On TV or the internet, we often see actors and actresses, singers, sports stars and broadcasters, but there are also people who are responsible for making these personalities recognisable. Such people are journalists, and they often stay away from the limelight. Mina Kimes is one such figures. Read the exciting story of one of the most famous USA journalists.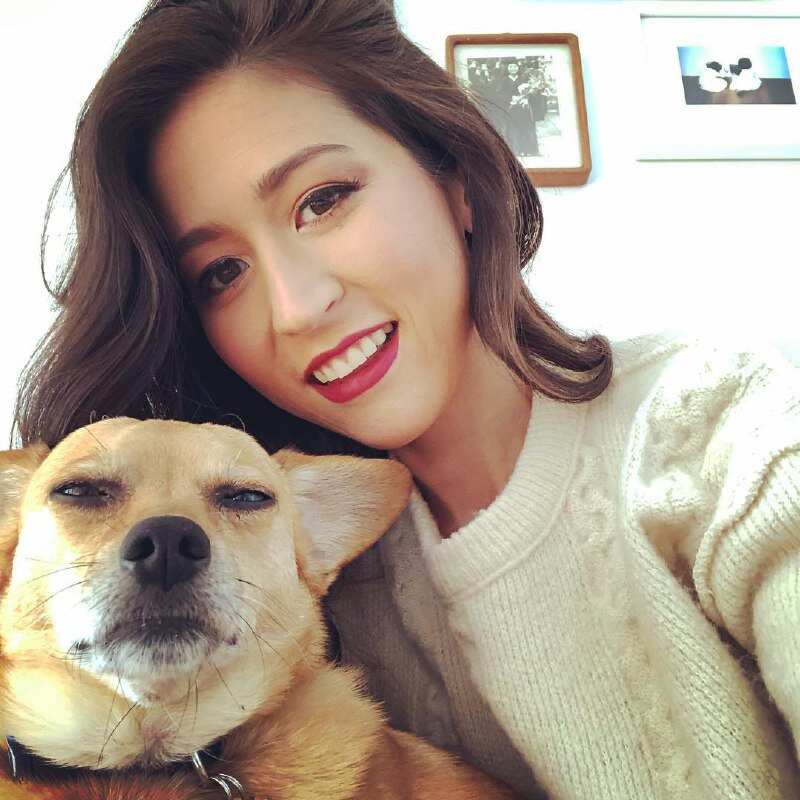 Today stereotypes get ruined actively and more, and more women come into the sports. Some of them go in for sports and compete actively, and some of them, like Mina Kimes, observe it all. However, Mina Kimes' activity is connected not only with sports. She is a woman with her own story and challenging profession after all. If you want to know more about this lady, keep on reading!
Who is Mina Kimes?
This woman's occupation is journalism, writing, radio and TV broadcasting on ESPN. Mina Kimes ESPN activity is also connected with co-hosting ESPN Radio show that takes place every week. Besides she writes from time to time to ESPN the Magazine and appears in such programmes as Highly Questionable, The Dan LeBatard Show with Stugotz and First Take.
It is also important to say that this lady owes several primes for her productive work and therefore is a successful female journalist. In 2014 she got SABEW (Society of American Business Editors and Writers) Larry Birger Young Business Journalist prize. She also got such awards as New York Press Club, Nellie Bly Cub Reporter Award (2009), National Headliner Award, Magazine Coverage, Third Place (2013), Sandy Hume Memorial Award for Excellence in Political Journalism from National Press Club in 2012, National Award from Asian American Journalists Association: Unlimited Subject Matter in 2011 and 2012 and several others.
The such number of awards is not surprising as long as this woman is, first of all, an exceptionally creative writer. She outlines formal sports events in the form of stories, and this particular style of her articles is considered unique. Alison Overholt, editor-in-chief and vice president of ESPN The Magazine once said about Mina:
"Mina is an exceptional talent, whose storytelling transcends sports. She boasts an unbeatable hat trick of witty intelligence, sly humour and masterful narrative instincts that make her a compelling voice on television, radio, and on the printed page or screen. Mina is a star-in-the-making."
One may also admit Kimes' talent to joke. Perhaps that is why 267 thousand people read her on Twitter.
READ ALSO: Sofia Balbi biography: age, height, husband, children
What is known about Mina Kimes bio?
The journalist (Mina Mugil Kimes) was born on September 8, 1985, in Omaha, Nebraska, the United States, so today Mina Kimes age is 33 years old.
Speaking about Mina Kimes ethnicity, it is necessary to say that her parents were Korean immigrants. Therefore, she is an American, but at the same time genetically has Korean roots. Like all Koreans (in comparison with Americans), a woman is not so tall. Mina Kimes height is 162 cm or 5 ft 4 inches. So it is a young, small lady with a beautiful writer's mind. In the interview for The Riveter she told how she is obsessed with writing:
"I do incredibly exhaustive outlines that sometimes take me–with features, anyway–sometimes take me as long as the actual piece to write. So I have this crazy, elaborate system of Google Docs that all funnels this outline that can run dozens of pages, and then I use that for my master document before I start writing. I even outline my shorter pieces, as well. I'm kind of an obsessive outliner… When I'm writing, I'll get up at six, eat lunch, and then keep writing. I tend to get the most done in the morning and at night, and not a lot after lunch. I think that's my least productive time of day. I don't know–my dog wakes me up. He's quiet, though, so it's ok."
Indeed, as any eloquent journalist, she got a good education. As a young girl firstly she studied at Mesquite High School and then at Yale University and got her a B.A. in English; later she worked for Fortune Small Business Magazine for some time.
In 2013 she joined the Bloomberg News Agency, became an investigative reporter and worked there one year. Therefore already in 2014 she started her career in ESPN and has been working there for five years already. In 2014 one more critical event happened to Mina so go on reading to learn what event was that.
What is known about Nina Kimes personal life?
In 2014 the journalist got married. Mina Kimes husband is Nick Sylvester. He is a creative personality too; however, he does not write. Mina Kimes married a musician, a producer and the founder of NYC based record label GODMODE. The couple lives without children, but with their favourite dog who often appears on the journalist's Instagram account with 66,2 thousand subscribers. By the way, if you visit Mina's Instagram, you will see that her doggie's photos prevail there!
Considering her personal qualities, once the journalist gave an interview for the same The Riveter and there she told a couple of interesting facts about her fears and preferences:
"I really hate spiders. And what makes me the happiest? Good Korean food; I'm Korean."
So, what we know about Mina Kimes is that she is a talented writer who enjoys her job. She is also a well known personality who at the same time manages to keep her private life a secret. Who knows, maybe it is the best way for her to maintain family happiness.
READ ALSO: Iyanna Mayweather biography and personal life
Source: Legit.ng