Top 15 Frank Edwards songs of all time
Frank Edwards songs have made him one of the most famous and talented gospel musicians in Nigeria so far. He started singing since he was only seven years old and continues to create top heart-touching tracks. Why keep doing this and what is he trying to tell in his songs? Let us try to figure that out through the top 15 Frank Edwards songs of all time.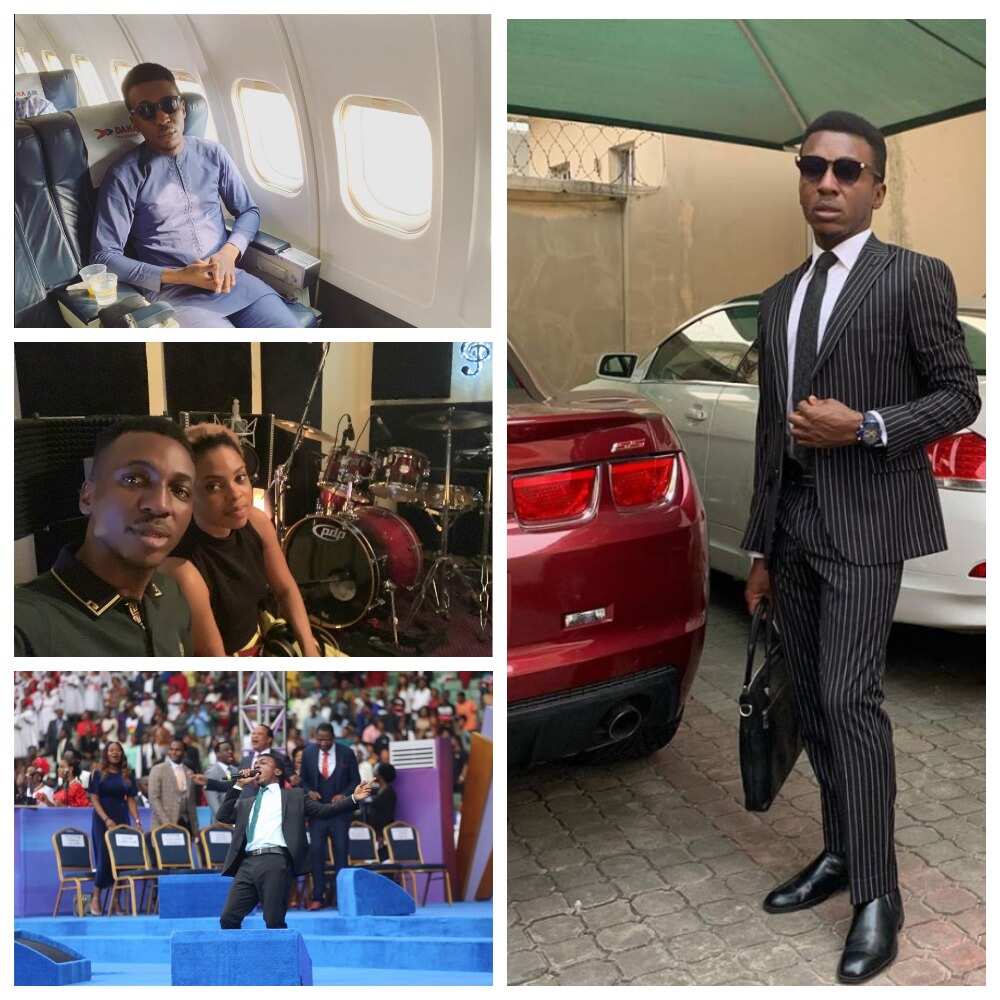 Frank Edwards also known as Frank Ugochukwu Edwards (born July 22) is a modern Christian singer as well as a songwriter from Enugu, Nigeria. He also managed to create and become an owner of the record label Rocktown Records. Frank Edward music always sounds like something special, something you want to hear more and more.
Frank Edwards songs
The talented young man also plays various musical instruments during his speeches. His debut on the music scene was part of the release of the album The Definition in 2008. The record includes 14 tracks, and Honesty Music is engaged in its promotion and sales.
Frank Edwards - Nara Ekele
It is an excellent song with soulful worship. This gospel piece calls us to praise God's name every day of life. Honouring the name of God, worshipping, thanksgiving, songs of praise, — all these phrases are an essential part of our prayers to God. The Bible calls on believers to offer a sacrifice of praise to God — the fruit of lips that glorify His name.
Frank Edwards — Miracle Rain
This song is something special because it gives a feeling of hope, joy, laughter, and happiness. Amazing video concept and blessing words falling like rain. The singer tries to tell us that invisible but real power, the energy of God's love permeating the whole world. We perceive this energy if our soul is tuned to God, as an antenna for radio waves.
Frank Edwards — Under The Canopy
It is highly acclaimed single by Frank Edwards released in December 2016. The song declares God himself comes to us, and reveals Himself to us, if we take Him into our life we shall receive His glory and grace, and enjoy His blessed presence.
Frank Edwards — Mma-mma
Excellent vocals and lyrics nothing but impress. It is a new spiritual level song. The words have a message that the Lord allows us to make a choice and does not impose our presence on us. However, He delicately helps us overcome our human weakness and choose what is good for us.
Frank Edwards — Onye
One of the most powerful songs ever heard. Frank Edwards has inspired lots of young people by such beautiful lyrics. The song testifies that as we grow in prayer, we know the love burning in the heart of the eternal God, more and more.
God is love. His essence is all-embracing love. In other words, the nature of how God thinks and feels flows from His heart with unshakable, passionate, eternal love with all his heart.
Frank Edwards feat. Chee — Here to sing
It is a highly anticipated, Spirit-lifting, chain-breaking, healing, and deliverance song. The instrumental song testifies every word has a unique power and is capable of changing the world, mainly if it is addressed to God. Prayer is one of the most potent amulets available to man.
READ ALSO: Richest Gospel musician in Nigeria
Frank Edwards — Oghene Doh
Ohgene Doh means "song of praise," and this is truly inspiring and deep lyrics song. It is a spirit of peace coming from heaven. Frank here sings about praise God, as worshipping the Lord is a manifestation of reverence and reverence for Him, thanks to Him for all that He does in our lives.
Frank Edwards — You Too Dey Bless Me
The legendary track that keeps rocking for years. The lyrics of the song has a message that when God blesses Christians, they feel peace in their hearts and mind.
Frank Edwards ft. Bomah — Drop It At My Feet
Top spiritual song, that shows that all life problems is nothing when God is near. Frank here declares the help of God neither man nor the devil can hinder. There is nothing impossible either for God or for the Saints.
Frank Edwards — I No Fit Shout
The name of the song "I no fit shout" can be translated as "I can't shout." Great compilation of soulful music along with the heart-touching melody. Here Frank calls us to understand that the knowledge of Divine glory is possible both through the contemplation of the world created by God and through the actions of Divine grace.
READ ALSO: Best of Mercy Chinwo songs
Frank Edwards feat. Nathaniel Bassey — Thy Will Be Done
The beautiful, soulful masterpiece from the divinely talented Frank Edwards featuring amazing gospel artiste Nathaniel Bassey in a song titled "Thy Will Be Done." Artists try to declare that thanksgiving and praise as well as our attitude to the goodness and greatness of God — is something connected and blessed by heaven.
Frank Edwards — Chukwu Ebuka
This song is indeed anointed, and the lyrics bring one closer to God. The gospel singer meant that when you think about worship, remember that in this way your spirit is united with God's Spirit. From this unity comes fruitfulness. In the spiritual sense, as in the physical, the connection leads to reproduction.
Frank Edwards — I Made It
It is a beautiful song with a nice and calming melody that makes you feel God's help in every case. Here, the young musician sings about God's blessings and real support from the Lord. Take time to delve into this sequence, which aims to connect with God: thanksgiving — praise — worship.
Frank Edwards — Okaka
A captivating music video was his first music video in 2014. This song is so touching that you cannot stop dancing. The song has the following message, that is the God knows everything, He is everywhere, and absolutely nothing is impossible for Him.
Frank Edwards and Don Moen — You Alone
It is a powerful song praising God and His blessings upon us. Topmost great vocals of both singers make everyone feel God's presence in our lives. The song testifies that God is so great that all we can realise or tell about Him is just a drop in the ocean.
The young gospel singer became a real star in Nigeria. All his followers believe that he sings and write his songs by God's blessings. Most of Frank Edwards songs are inspiring for people. Believers sing or listen to the brainchildren of the young and talented gospel musician almost every day and believe that this helps them a lot. God bless us all.
READ ALSO: Best Todd Dulaney songs of all time
Source: Legit