Top 10 Johnny Drille songs of all time
Johnny Drille songs often come as a discovery: the artist is still very young and new at the Nigerian music stage. However, fans have already composed their own playlists out of his songs and wish to download latest Johnny Drille songs. So, meet the promising young talent and discover the best tracks produced by this very bright uprising star from Mavin Records.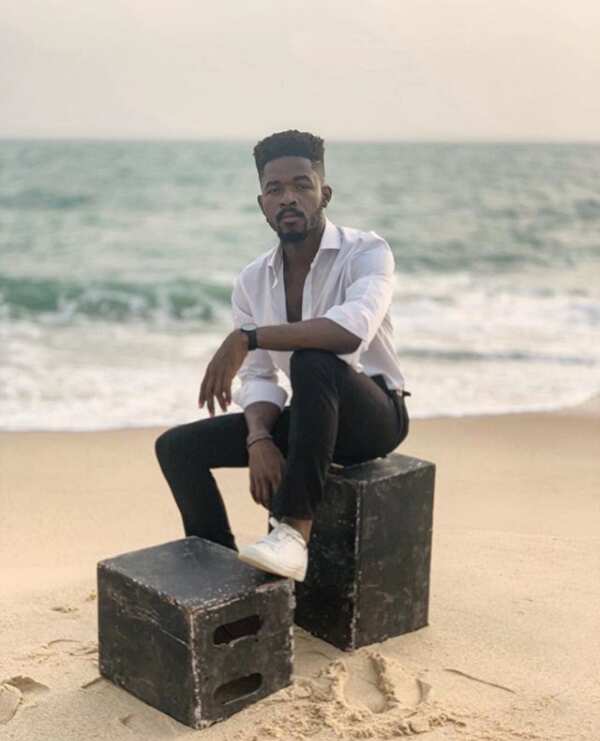 How do you think, can one emerge with a cover of another artist's song and become a star right the next year? This is exactly what happened to Johnny Drille, a Mavin Records artist. Let us see which songs are loved by his fans so much that they have brought him several prestigious nominations.
Which are the top 10 Johnny Drille songs?
The best songs are always about love. If the author is a young person, this is doubtless that the song will be about love. In some cases, this is love to the Lord, but in most cases, young Nigerian singers express their love to other people. These ten tracks are definitely about love.
Wait For Me (released in 2015)
READ ALSO: Johnny Drille's biography and career achievements
This romantic track will hardly leave you untouched. A young man speaks to a young woman and asks her to wait for him while he will be away for a while. The melody is so catching and stirring with those vibrant beats that it has all chances of becoming a worldwide hit.
Halleluya (released in 2018)
The title may confuse you, but this song is not about anything biblical. The main character of the track speaks about his romantic obsession with a girl and pronounces "Halleluya" to praise the fact that she responds to his sweet emotion. This track features Simi, another popular and loved young star and her sweet voice adds a lovely atmosphere to the melody. The music video for the song is also quite captivating.
Romeo and Juliet (released in 2017)
The tragic title of this track suggests something sad, but this is only the spirit of loneliness Johnny Drille is speaking about in the lyrics. It is so adorable how the young man's voice sounds right now, so velvet and deep and manly. This is an adorable track with an awesome music video and female fans should definitely love it a lot!
My Beautiful Love (released in 2016)
Oh, this is another touching and lovely creation of the romantic young star! The vibrant melody with a specific African beat and atmosphere sound so charming that it can easily be used as a soundtrack to a melodramatic movie with a happy ending.
Awa Love (released in 2018)
This is a heartbreaking call to a beloved woman who seems to have forgotten about the main character of this song. Johnny Drille speaks about a possible breakup, but the music sounds so lively that it is hard to believe the sweethearts will ever break apart. This song is another gorgeous piece with a delicious combination of contemporary music with traditional African motifs.
Start All Over (released in 2016)
A cooperative creation with Niniola, this track sounds like a hymn to love sang by two sweethearts. It is very atmospheric and light and pleasant to listen. The voices match each other so lovely and sincerely that this is definitely a must-have on your playlist.
Love Don't Lie (released in 2015)
We all know that there is nothing more sincere than true love. In this track, Johnny Drille speaks to his sweetheart and tells her that he can be everything for her, literally everything she needs, because he loves her. The sound is so adorable that you will fall in love with this song at once!
Forever (released in 2019)
One of the freshest of the top, this track bears an incredible African vibe in it. It is interesting how the artist sounds more adult compared to some earlier records. The song itself is adorable and romantic as it can be – as always.
Shine (released in 2019)
An encouraging and motivating track this is! In it, the artist speaks about the beauty of life each of us has and about the gratitude we should feel for being alive in this world. We have strength and power in our hearts, and we should never forget about it.
Dear Future Wife (released in 2017)
Here Johnny Drille speaks to his future wife who was created especially for him and whom he already loves so dearly. This is an unusual approach to love songs, and this fact makes this track even more attractive and adorable. Check it out and hear the lovely vibes with your own ears!
Another notable song by the artist is Sigag Lauren Remix that is no less interesting than the ones listed above. Listen to the Sigag Lauren Remix of Romeo and Juliet and tell us what you think of it.
Johnny Drille: a brief glance at his bio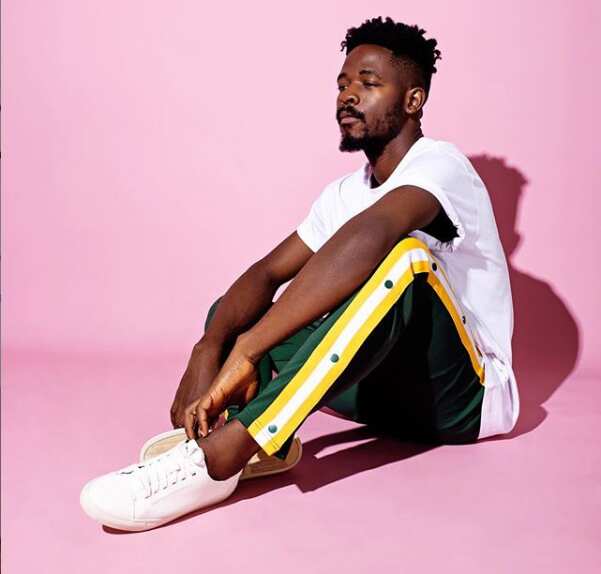 A little bio flashback: Johnny Drille, born 28 years ago in Edo State, started singing from a very young age. Johnny's family had four children more, and they taught their younger sibling to sing. Everything started in the church where Johnny showed up as a singer for the very first time. Since then, he has been all into arts and music.
In 2015, he sang a cover of Awww by Di'Ja and so caught the attention of Don Jazzy. The same year, the young singer released his very first single, which is still on the top positions. By the way, this song brought him a prestigious nomination in 2016. This is how it all moved forth. In 2017 the artist officially became a part of Mavin Records and even produced new tracks for other Nigerian singers.
The year 2018 brought him several nominations for Headies but, sadly, no victory. Still, the talent exuded in Johnny Drille songs prove that all his awards are still to come.
READ ALSO: Headies winners 2018: Tiwa Savage, Davido, Simi and others!
Source: Legit.ng