Nigerian fish rolls are a great alternative for snacking. If you want to know how to make fish roll with yeast, read in this post. We have the most delicious recipe and easiest recipe for you.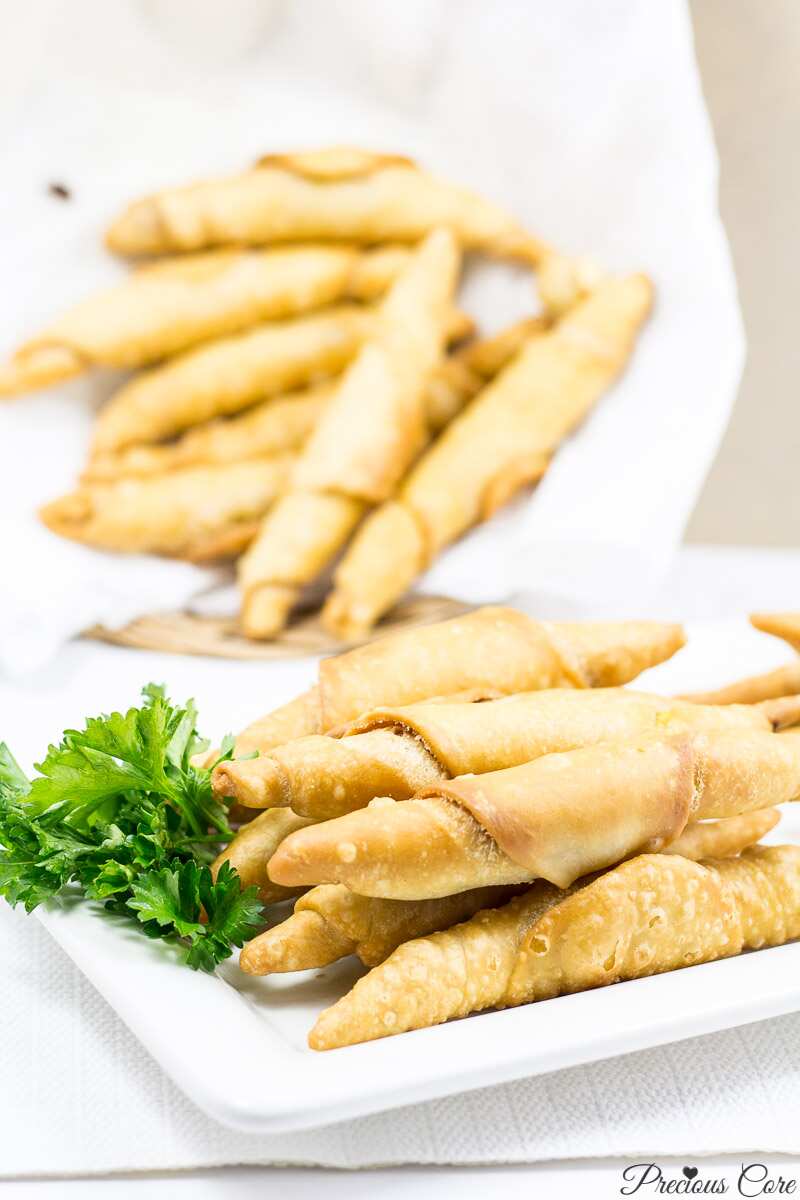 Fish roll recipe
Nigerian food recipes are interesting.To make Nigerian fish roll, you will need the following ingredients: flour, sugar, salt, yeast, nutmeg, pepper, egg, water, vegetable oil (you may pick up some other oil, it depends on your tastes), sardines or any other kind of fish you prefer. The quantities are all up to you.
You will be surprised how easy it is to cook Nigerian fish roll as it is the deep-fried variety of meat pie that is usually liked by many. The recipes really look alike but tastes are absolutely different.
How to prepare fish roll
READ ALSO: Top 10 Nigerian snacks and how to make them
When you have your ingredients ready, follow the steps to cook the best fish roll with yeast of all ages.
Put the can of fish you have chosen for the roll into a bowl and add some pepper in it (if you enjoy spicy food, you can add paprika or even curry). Mash it all and leave to soak in the spices.
In the second bowl, pour out the four cups of flour with a few teaspoons of sugar, half a tablespoon of salt, a heaped teaspoon of yeast and a pinch of nutmeg.
Free the egg of its shell and mix it up with the flour until it's absorbed and becomes smooth. After that, add some water to the mixture until the dough gets soft and comes together.
Replace the dough on a working surface and knead a little bit (for no longer than 5 minutes so it does not start getting firm), cover it with the kitchen napkin, let it rest and set aside for 10 more minutes.
The best but the most difficult part of the recipe is to form the roll. Roll out the dough, after it has become the consistency you need, to few centimeters thick, after that, cut the formed dough into small squares.
On each of the squares you formed, place the fish you have mashed in the very beginning (you can use a little spoon for that so the amount of fish fits into the square). Roll the dough and secure the tips to create a flawless roll that will not fall apart during the frying process.
Heat the oil you have picked up for this Nigerian fish roll recipe in a pan (wok pan will be quite suitable for this kind of frying). Put a couple of rolls into the pan but do not overfill so they do not stick together.
As soon as the rolls are fried until golden, take them out and place on the kitchen paper towels to remove the excess oil.
Voila! Your next lunch or dinner is cooked successfully and deliciously.
READ ALSO: Nigerian soups - Top 5 to cook at home