Looking for the best ever chicken pot pie recipe? You can find it in this article! We will tell you how to make chicken pot pie step by step, including detailed instructions on how to make pastry and filling. Your friends and family will be begging for more!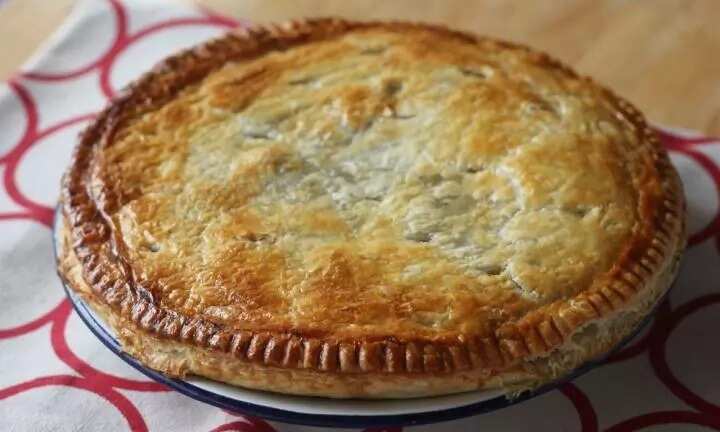 We understand that making a pie from scratch might seem intimidating, especially for inexperienced cooks. After all, there are so many things that could go wrong. But do not fret, with our chicken pie recipe, you will not only make the most delicious chicken pie in the world, but also find joy in cooking it. Without further ado, let's go!
Chicken pie ingredients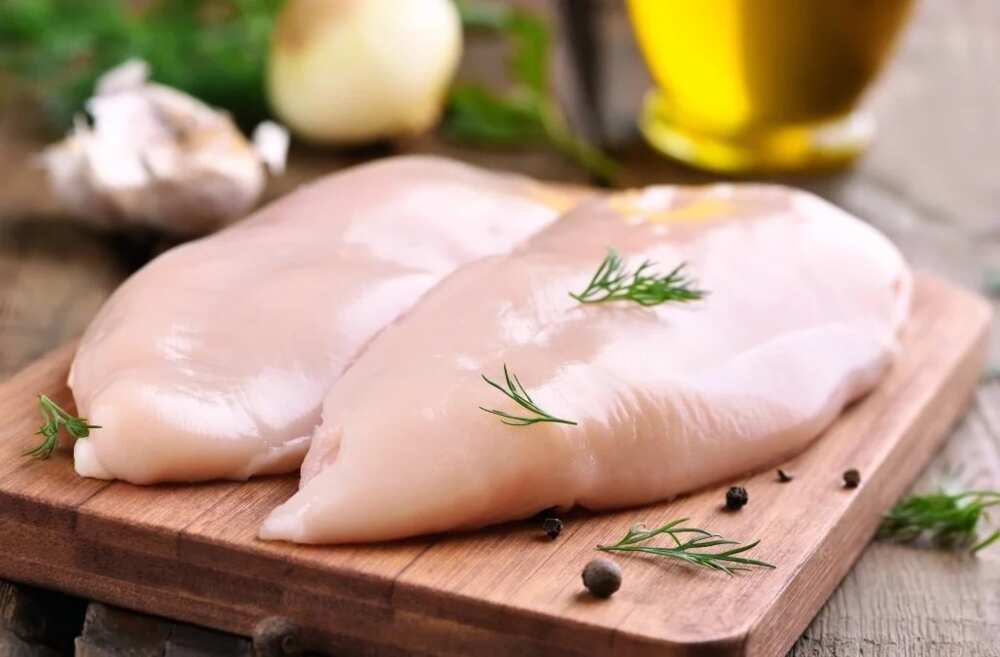 To make the pie pastry, you will need:
200 grams of cold butter;
400 grams of plain flour;
one egg for the dough and another egg for the egg wash;
a pinch of salt.
For the pie filling, you are going to need:
a tablespoon of rapeseed oil;
one finely sliced shallot;
two large chicken fillets (you can replace them with an equal amount of leftover chicken);
several slices of ham/chunks of gammon;
a little bit of double cream;
200-300 ml of chicken stock (you can use chicken cubes).
For this recipe, we recommend you use a metal tin instead of your regular ceramic dish. It will help you to get an even bake and that nice crisp crust. That said, if you do not have one, use whatever you have on hand.
Now for the recipe!
Chicken pie recipe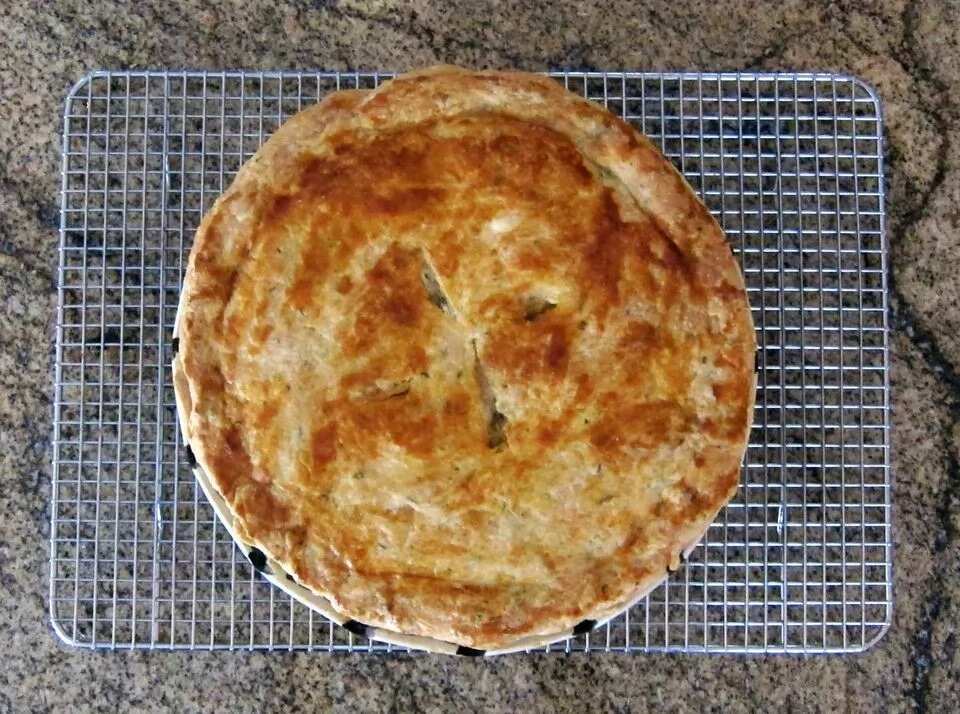 Let's begin with making the pastry. There are two ways to do it: by hand and with the help of a food processor. The latter option is much less messy, but you can decide for yourself which method to choose.
If you plan on making the pastry with your own hands, here is what you need to do:
Cut up your butter into moderately sized cubes.
Put the flour in a large bowl, add butter and salt to it.
Gently rub the butter in with only your fingertips until your mixture starts to look like breadcrumbs.
Add the egg to the mixture. You can stir it with a knife first to make the process less messy. When the mixture begins to come together, use your hands to turn it into dough.
When making pastry with your hands, remember that you should treat it very gently. Do not knead it like you would any other dough. Use the light touch of your fingertips and try to keep everything cool.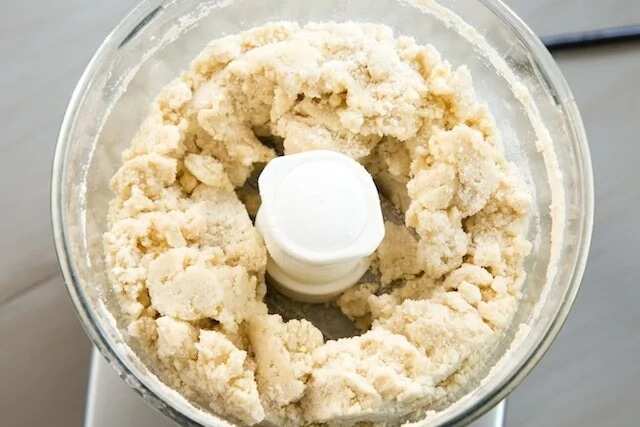 If you want to use the food processor, here are the steps you need to take:
Put the flour and salt into the food processor.
Cut up the butter into cubes and add it to the mix.
Run the processor until the mixture starts to look like breadcrumbs.
Add the egg and run the processor on slow speed until the ingredients blend together.
Now, whether you are using your hands or the food processor, you should end up with a rough ball of dough. If you feel like it is too dry, you can add a few tablespoons of cold water. However, use the water sparingly, unless you want to end up with a wet soggy mess.
After you get the consistency you want, wrap your dough in some plastic wrap and put it in the fridge for about twenty minutes. While it is chilling, it is time to make the filling (the rhyme was not intentional ;).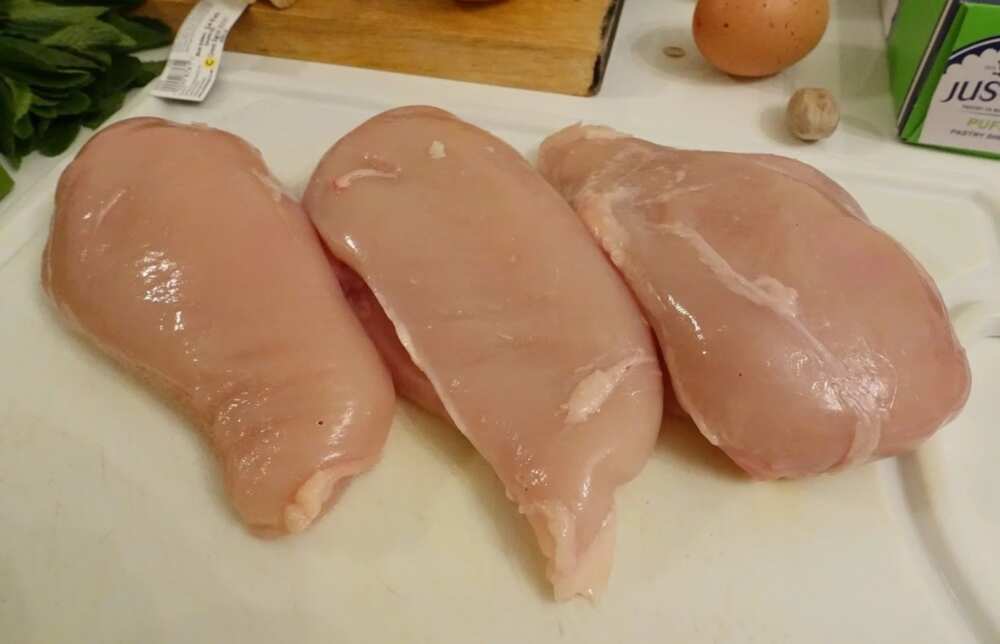 This is how you make it:
Fry the shallot in the rapeseed oil until the former becomes translucent.
Cut up the chicken fillets/leftovers into cubes and fry them until they get just a little bit of colour. Do not overcook them, as they will cook properly while in the oven.
Add the cut up ham/gammon to the pan, season it with salt (do not overdo it with the salt, ham should be salty enough already) and add just a little bit of cream.
Pour the chicken stock into the pan and let it bubble away until it reduces a little. The filling should not have too much liquid, as it will make the whole pie soggy.
If you want to, add some fresh herbs to the mix. The best ones for the chicken pie (in our opinion) are thyme and tarragon.
Once you see that the filling is ready, take it off the stove and set it aside to cool.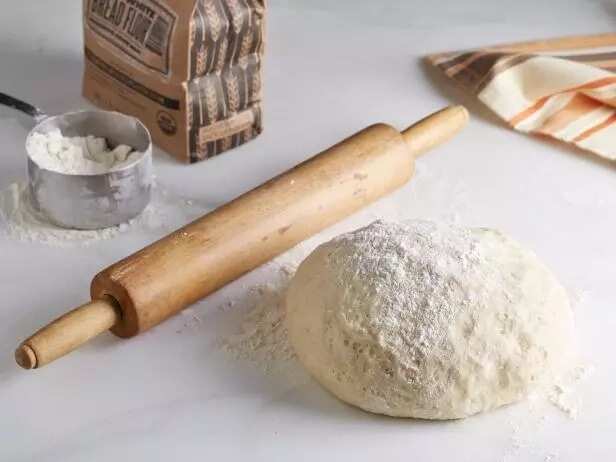 READ ALSO: Nigerian fried rice and chicken recipe
Now it is pastry rolling time! But before we get to it, it is best to preheat the oven to 180 °C. After that, roll up your sleeves and get ready to roll up the dough!
Sprinkle some flour on your work surface and the rolling pin.
Take the pastry out of the fridge and divide it into two parts: around 1/3 for the top and around 2/3 for the bottom.
Roll the bigger piece until it is about half a centimetre thick. You should move the pastry in 1/4 turns so that you end up with a rough circle.
When it has the right shape and thickness, roll your pastry on the rolling pin and unroll it in the pie dish. Gently push it down and use excess dough to fill the cracks and holes, if there are any.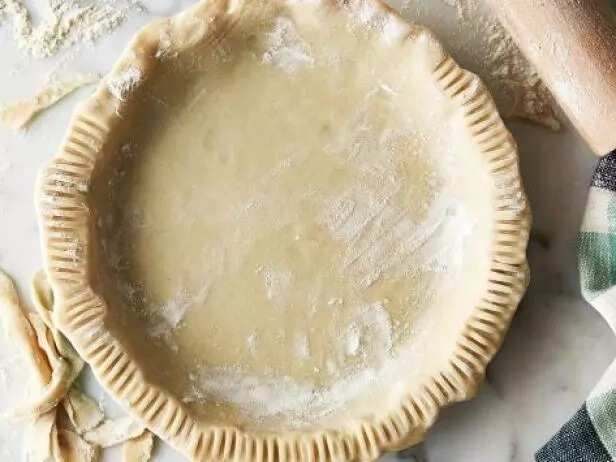 Check on your filling. If it is cold enough, spoon it into the dish. If you put it in when it is too hot, you risk ending up with a soggy pie.
Now, roll the rest of your pastry in the exact same way and cover the pie with it. Pinch the edges with the fork or your fingers so that they are sealed together. If you want to, you can use any of the leftover dough to create some decorations for your pie.
Beat an egg with some water or milk to make an egg wash and brush the top of your pie with it.
Put your pie in the oven and leave it to bake for about 30 minutes on 180 °C. Check on it from time to time to save it from burning.
After the time has passed, take the pie out of the oven and serve it up. Bon appetit!
Now you know how to make a chicken pie from scratch. Go ahead and wow your friends and family with your incredible culinary skills! And if you know someone else who would love to try this recipe, share this article with them. We are certain that they will appreciate it :)
READ ALSO: How to cook ukwa fast