Chioma Avril Rowland's biography
Today, let's talk about Chioma Avril Rowland biography. We have never thought we would live to see the day when Davido would talked about settling down, but this magical (and very mysterious) young woman has apparently worked her charm on the star. We can already hear the wedding bells ring in the distance, so we should definitely talk about the person who stole Davido's heart.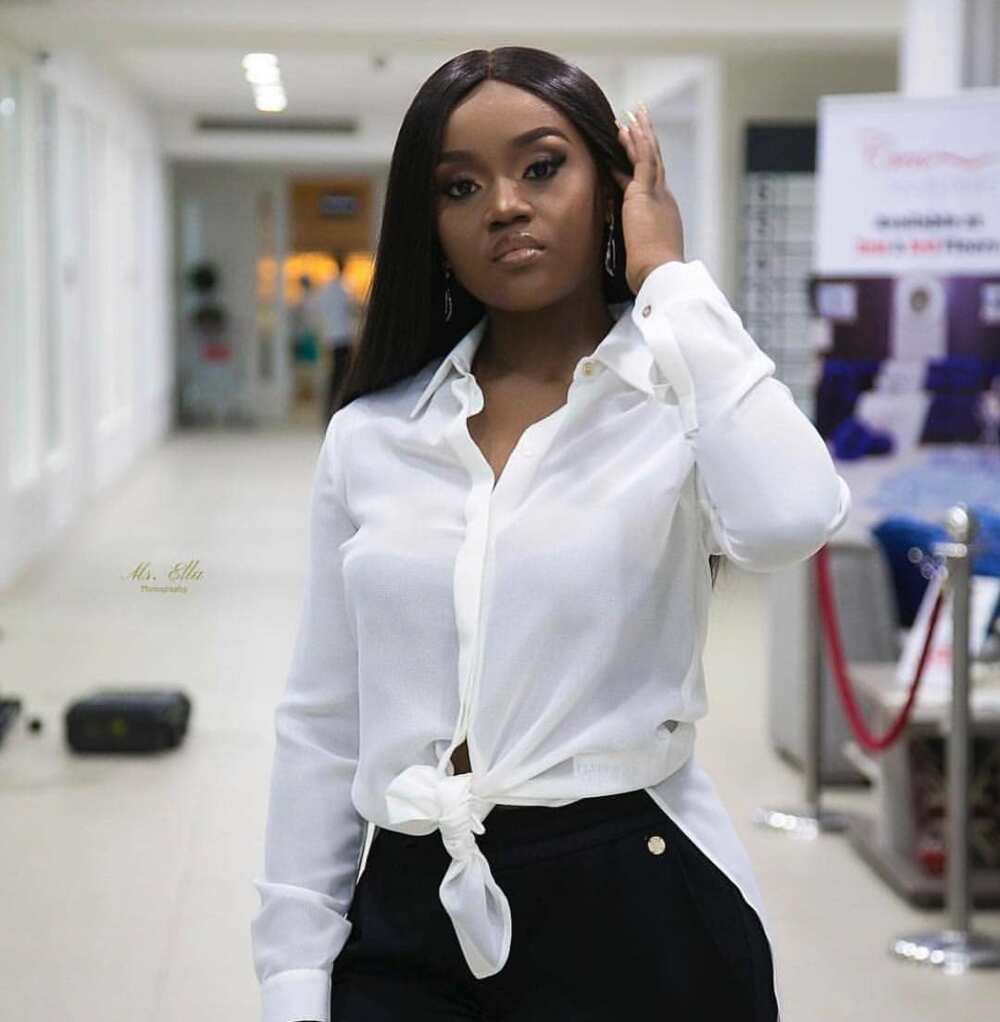 Who is Davido's most recent fling?
So who exactly is this Chioma? Well, taking into account how much the media outlets are talking about her, we still know very little about this girl. We do know that her birthday is April 1, 1995, which means that Chioma Avril Rowland age is currently 23 (just 3 years younger than her famous boyfriend.
We also know that she comes from Imo State from a family of Seventh-day Adventists and she has a sister by the name of Jennifer, who is a fashion designer. Chioma often models her sister's creations and looks beautiful while doing it. There is also Ifunanya, who, according to reports, is the youngest Rowland sister. Little else is known about Chioma Avril Rowland family, even though the young woman has been enjoying her fame-by-proxy for quite a while now.
READ ALSO: Davido story with Chioma
Not that long ago, Chioma was an Economics student at Babcock University. She was supposed to graduate a few years back, but a certain someone (can you guess who? :) ) appeared in her life, and she decided that education was not all that important these days.
There have been rumours that Chioma Avril Rowland parents have disowned her for such an act of disobedience, but the source seems to be merely a comment on Instagram, which could by no means be considered credible.
Considering that Chioma is still very young, there is not much to say in terms of her life and achievements. However, she has proven to be a great cook, if her Instagram page (@thechefchi) is anything to go by. She seems to particularly favour Nigerian cuisine, so Davido must be a lucky man, eating all of that deliciousness.
How did Chioma Avril Rowland become Davido girlfriend?
READ ALSO: Davido and Chioma: love flame is still burning hot
By now, you might be wondering, how did Chioma and Davido get together? They met at Babcock University, of course! It turns out that the two have known each other for over five years, so Rowland is not actually Davido new girlfriend, but an old one. If our calculations are correct, Davido has had a thing going on with Chioma even before he met his baby mamas.
At first, the couple seemed to have a merely platonic relationship. As you know, in the past few years Davido welcomed two children into this world, and none of them were from Chioma, so unless they have an open relationship, things got serious not that long ago.
That said, things got really serious in the beginning of this year, as Davido made a very significant move: he introduced his girl to his parents. This might not seem like such a big deal, but he never did that with his previous girlfriends, at least not officially. He also posts a lot of her photos to his Instagram (@davidoofficial), which is also new, so we might have a celebrity wedding on our hands soon!
To prove his affections, Davido has even commented under one of Chioma's pictures that he wants to marry her, and it looks like she is all for it. The artist cannot stop gushing about Rowland, saying how much he adores her, how good she is with his kids, how much he wants to make her his officially. Who knows, maybe she will be the woman that makes the musician finally commit to the holy matrimony.
What is it like to be Davido's girlfriend?
READ ALSO: Davido's girlfriend Chioma and the incredible gifts
Everyone is dying to know what it is like to be a girlfriend of a star such as Davido, and Chioma does not seem too shy to show it. Her Instagram (which we have referenced several times before) is filled with photos that exude luxury and elegance, as she can be seen wearing designer clothes and travelling on private jets. Unfortunately, Rowland does not update that often, but Davido makes up for this tenfold.
One of the perks of being the girlfriend of someone famous is, of course, the gifts. Her boo showers her with presents, from designer clothes to incredibly expensive cars. For her most recent birthday, Chioma received a Porsche that is reportedly worth ₦45 million.
Probably one of the cutest gifts of Davido was a song that he dedicated to his girl. The song is called 'Assurance', and Chioma stars in it alongside her boyfriend, where the two of them are being ridiculously adorable and romantic.
Having a famous boyfriend also brings fame, and Chioma has managed to gather over half a million followers on her Instagram and even get verified. She has also been very lucky bagging a sweet deal with one of the most popular shopping malls in Abuja by the name of Dunes Center. This deal involves her showcasing some of the products sold at the mall on her page and starring with Davido in the ad for the Dunes Center.
As you can see, despite being in the spotlight, Chioma Avril Rowland somehow manages to stay in the shadows. She has a massive following, and yet she rarely posts anything; the media seems to anticipate her every move, yet we still know almost nothing about her.
That said, she looks very happy next to Davido, and the feeling is more than mutual. We will keep an eye on wedding announcements, but until then, we just want to wish them even more love and happiness.
READ ALSO: Does Chioma break up with Davido?
Source: Legit.ng