What to text a girl to make her want you
Sometimes we all struggle with getting a girl that we like truly interested in us. This is a common concern for all of us, and right now, we will give you some love advice. You will start with learning what to text a girl to make her want you, and some texting etiquette in general. We are going to list the powerful things to win her heart and some cute and hot text messages that will make her want you.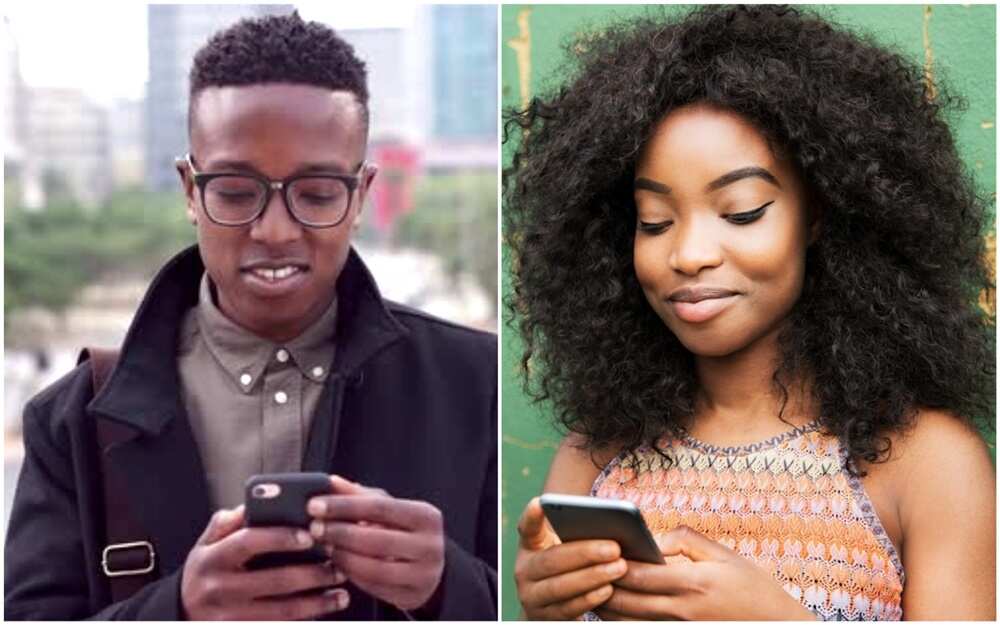 How to make a girl want you using text messages
If you are unsure what to say to the girl you like to make her interested in you or feel like your text messages are too boring and you keep pushing her away, this article is clearly for you. You should read our advice if you would like to get her excited again for your texts and real-life meetings. After all, you want her to kiss you with her real lips and not just with a lips emoji.
You have to remember that the real purpose of texting is not having long conversations with her, but to make her want to meet with you and pursue your relationship. It is face-to-face meetings where the most amazing things happen, and where you could have a chance of getting intimate with your dream girl. This has to be the ultimate goal of you texting her.
First of all, before you start planning a romantic date with her, you have to make sure that she is comfortable with it and anticipates your date no less than you do. Texting is a very different way of communication from the real-life interactions, and to get the girl truly pumped for your meeting, you will need to warm up her interest with messaging her some hot and flirty things, or just lovely teasing texts. Even if she told you personally that she cannot wait to see you, some build-up would not hurt. So, here are the most common ways to make your date even more anticipated and excite her for the big day. Read everything about texting a girl properly.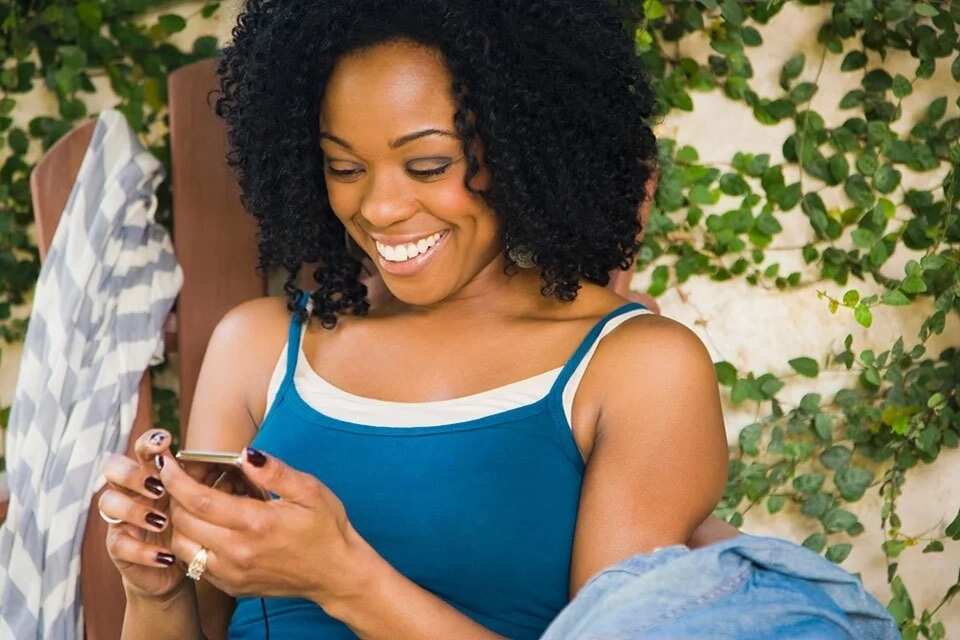 1. Keeping it positive
When you want to text a girl that you have feelings for, the first rule is being positive with her. You would want to be associated with a light-hearted and positive attitude in her mind. If she thinks about you as a guy who is always grumpy and complaining, there is a very little chance she would want to be with you. And your job is to lift her up instead of bringing her down.
2. Keeping it playful
You should try your best not to be a boring person who only speaks in facts, and try talking to her in a more teasing and lively way. She might ask you what you are doing or how you are doing, but if you reply to these questions in a straightforward manner, your chat can quickly become mundane and not too interesting.
You can reply truthfully of course, but it will never hurt to add some little flirty remark (if she is comfortable with this, obviously). This way, your chat will seem much more exciting, and she will always be looking forward to your messages, and perhaps even checking her phone to see if you have texted her anything.
No matter how much it may seem that she wants to talk about the boring everyday stuff, this is not the kind of things she would like to discuss. She seeks to escape from her routine online, and you have a chance to provide this fun relief she has been searching for. So, whenever she asks common questions, try to respond in a fun and unusual way to show her that you are one of a kind.
However, if the girl clearly shows that she is not interested, do not continue bombarding her with jokes and flirting. You should always know when to stop, and when to change your attitude from playful to serious. Obviously, being playful and joking when she wants to talk to you about serious problems will drive her away. Do not message her too much and demand instant reply when she is busy and can not talk – girls will not appreciate it.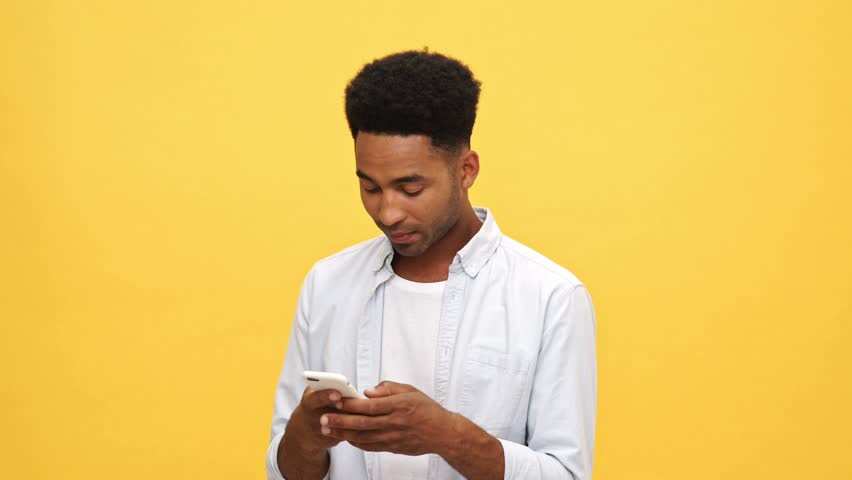 3. Searching for the fun things to text that could spark her interest
Without a doubt, sometimes it is challenging to come up with interesting conversational topics that would ignite the passion of both people. Especially in the situation when you barely know anything about this girl. However, if you have interacted with her at least once in real life, or have seen her social media, then you would probably know which stuff she would be into, and what are her interests. You should build your message around things she likes because this is an instant way to get her interested. For instance, she might have said that she was about to watch a movie, and you can teasingly ask her is she is finished, and then start a conversation about what she liked and what she did not.
Sometimes, the ideas just would not come, or you just have no clue what she has been doing recently. However, there are a few banter topics that would potentially evolve into an interesting and fun conversation, with a lot of laughing, teasing, and connection. Some of these topics are:
Traveling – you can ask her if there is a place that she really would visit sometime, talk about what drives her there, and perhaps jokingly promise to take her there someday.
School humor – this includes the conversation about first kisses, the social roles at school (we bet it would be interesting for you to find out if she used to be a popular kid or a nerd), sharing embarrassing school stories which everyone definitely has, and so on.
Popular culture – you can learn which TV shows, movies or books she likes, talk about binge-watching her favourite shows together someday, and reference the popular things that she enjoys. For instance, if she is a big fan of Harry Potter or Game of Thrones, she would appreciate your knowledge of some quotes from there, and the relevant usage of them.
Roleplay – if you have known this girl for a while and you have mutual warm feelings, role playing would be a good idea. It could be innocent role play with imagining a certain situation and thinking what you two would do. Or it can also be something more intimate or naughty if she is alright with these things.
4. Spotting the signs that she likes you
Some men are unable to spot the right moment to ask their crush on a date. Instead of doing this, they keep dragging the conversation until it becomes more and more forced, and the woman just loses interest. Women usually do not want long and useless conversations. Some time after you started talking, they would start dropping hints about meeting you in person and making the wait longer can destroy her excitement in the end.
Besides, the longer you talk to the girl, the more chance you have of saying something that would bother her and ruining your chances. Of course, not every girl wants to meet the same day you started chatting online, but there is a certain period of time after which you should bring up the possibility of meeting. Here are some signs that she likes you and would like to go on a date:
She replies faster, spends more time on messaging you, and initiates a lot of conversations.
She agrees with a lot of your personal points of view, and your views often coincide.
She giggles during your conversations. This could apply if you chat to her on FaceTime or Skype – actually, during these calls, you may clearly see if she is interested or not so much.
She tells you things about herself that she considers embarrassing or off-putting.
She sends you the pictures of her, and some of these are more revealing than the ones she usually posts on social media.
5. Ending the conversation
It is also very important to know the right time to end the conversation. This is an important thing to do, because of some reasons. First of all, if you talk all the time, there is a risk that you become the guy who she would friendzone and use as a pillow for personal vents. Usually, the person who ends the conversation will lead the interactions next time, and this will put you in a good position: you will not come off as needy and begging for her affection.
To end the conversation, you may say that you are busy or have things to do, quite often, this may be the truth, seeing how busy life is nowadays, but do it in a polite and nice manner so she would not think that she is bothering you and you want to get rid of her. Text her again soon, and do not ignore her for too long, because she could actually get worried.
READ ALSO: Tips on how to woo a girl online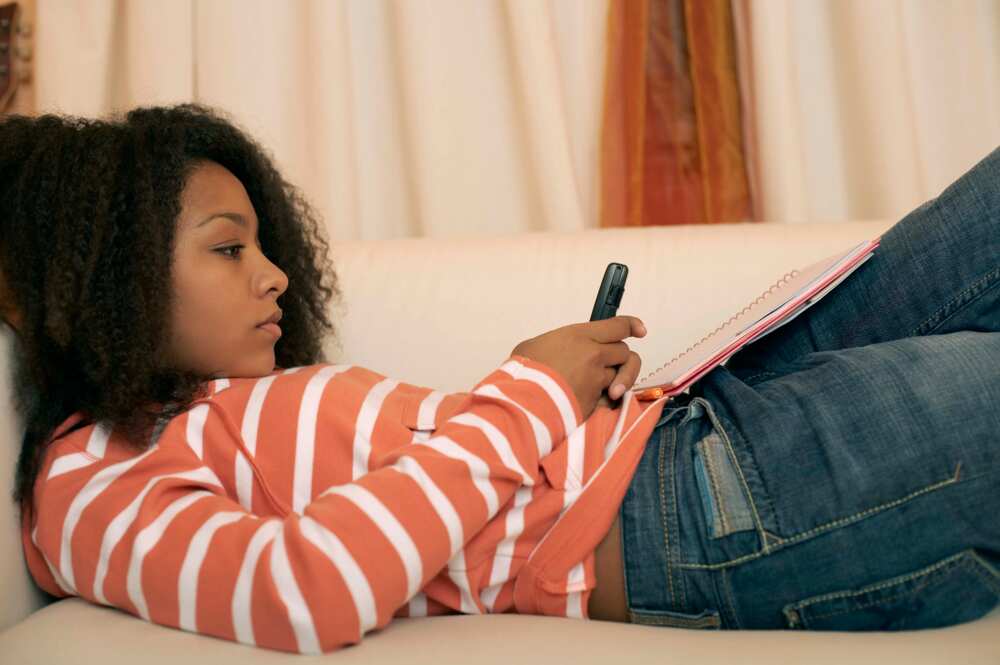 6. Mixing up the times when you reply
Texting back immediately is not the best strategy to communicate with the girl that you like. If you want her to get anticipated for the continuation of your discussion, you can take some time and get to replying a little later. This will also give you both some space, as not everyone can spend their entire time texting, and this is a chance for both of you to get distracted from each other and do some other things. And this would be a possibility to keep the girl hooked and checking her notifications.
So, how long should you wait before you reply? Generally, it depends on the situation. Sometimes, when the message is urgent, it is, of course, best to reply immediately. But if you want to leave her waiting a little or you just do not have the energy for constant talk anymore, you could go radio silent for a while. It will also make you not seem too clingy or dependant on her replies.
Sending the text and forgetting about it. This is more of a psychological tip. Sometimes, when you send a text to the girl you like, you start overthinking it. For example, you sent her a message, and she did not reply. You start worrying that you have messed things up and scared her away, and as a result, you send more texts. It is possible that she does not have much time to reply, because she is at work or studies, or forgot her phone somewhere, or is just too tired to respond to every message. This is today's reality – too many people are busy to reply instantly to all the messages they get (because face it, yours is not the only message on her social media, and she probably already feels obligated to reply to every single one).
So, the best thing after you sent her a text would be to stop thinking too much into it. Sending her "why are you not replying???" or "are you ignoring me???" texts is a huge no because this behavior actually makes a lot of people freak out and feel pressured. As hard as it seems, you should just patiently wait for her reply, and if forty-eight hours pass and there is still no response, you could initiate the conversation again, as if nothing was wrong. Just be funny, creative and do not pressure the girl into replying you.
7. Grammar and spelling
How you spell your messages is a very tricky thing. On the Internet, perfect grammar could make you seem nervous and uptight, even though in some rare cases it could be considered sweet and innocent. However, if you use too many abbreviations and make mistakes, it can be seen as lazy, and the girl can question your intellect. You should find a balance, by using proper grammar and spelling, but adding a few small natural imperfections. For example, people on the Internet do not care that much about upper-lower case and punctuation, use the healthy amount of emoji and smileys, and throw in some internet slang from time to time.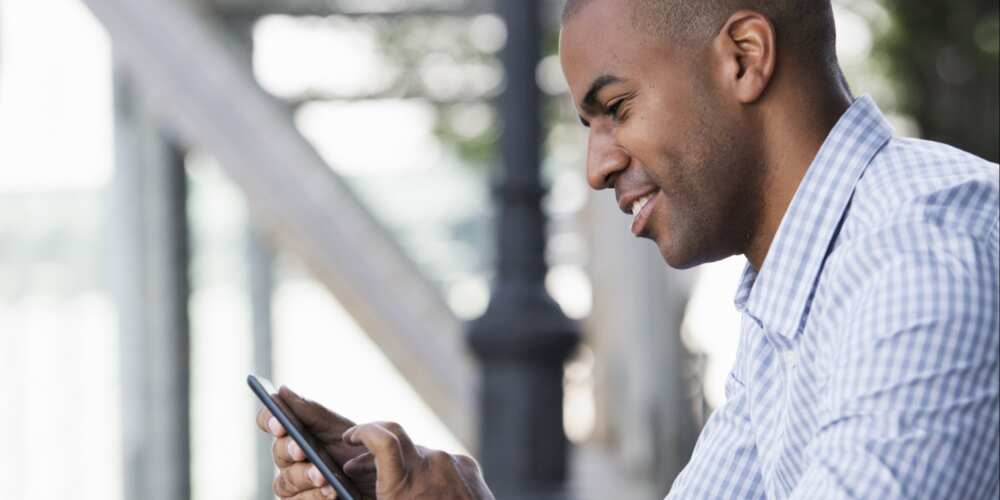 8. Mirroring her texting and lifestyle
When you have been talking to a girl for a long time, you should know well what she likes and does not like. For instance, if she sends you short texts, you should do it as well. If she uses a lot of emojis, it would make sense for you to use them too. This applies not only to her texting style but also adjusting to her everyday life. If she asked you not to send her messages during work hours, you should listen to her. On the other hand, if she is a person who spends a lot of time online, you can send her some interesting and funny videos/articles/memes that she would like.
9. Understanding her
Yes, mirroring her texting is extremely important. But to get somewhere with this girl, it is not enough just to have a crush on her because she is cute. You need to understand what kind of person she is. Every girl has different hobbies, values, beliefs, dreams, and turn-ons. The approach that would have worked with one girl would not work with another.
You should think about what she could give you, and what you could give her, and consider whether your needs are the same, or they would clash. Sometimes, even differences could create a perfect union – for example, you love traveling, and she has never been anywhere but dreams of adventures.
To be with the girl of your dreams, you need to be a lifelong friend and companion to her, instead of dragging her down and being unsupportive of her hobbies and passions. In case you feel like she is not the girl for you or you are not the right guy for her, it does not mean anything is wrong with any of you. It is very good to acknowledge this instead of making this communication forced and tense. There is plenty of fish in the sea, and one day you will surely find someone more suitable.
Now, when we have gone through the basic texting advice, here are some flirty text messages that you can send her! If this is a girl who definitely likes you back and feels comfortable and happy messaging you, then flirty texts for her will surely turn her on and make her want more. Here are some of the best lines that you could use for flirting with her online!
READ ALSO: How to toast a lady and win her love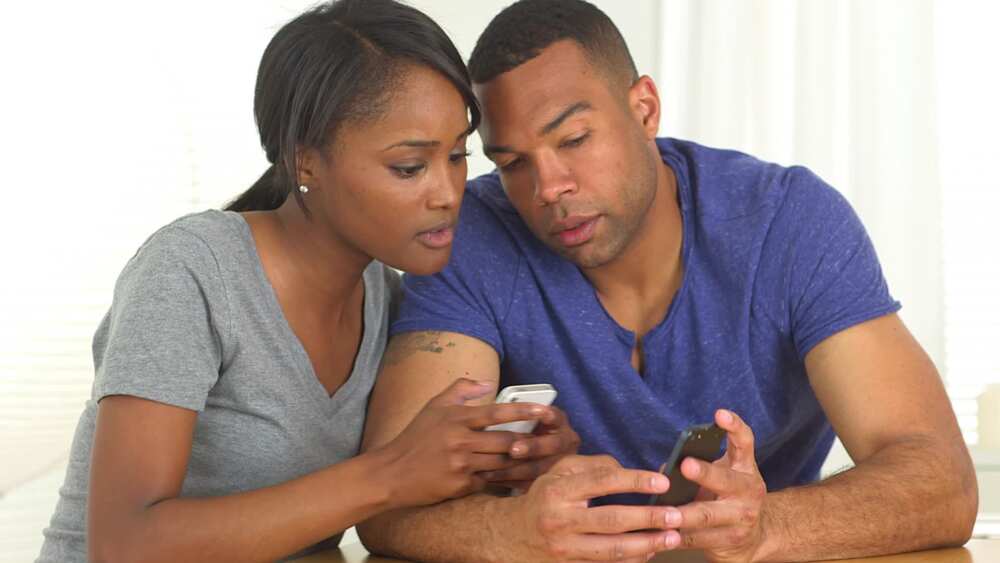 Sweet text messages to make her desire you
Here are some sweet text messages which you can send to your beloved girl to make her feel wanted. Some of them might be cheesy, but many girls dream about someone telling them cheesy and romantic stuff because it makes each of them feel like she is the one. You can use these quotes as you want, and we are sure that the girl you like will enjoy all the attention.
No matter how my day goes, seeing your smile just makes everything right.
You are like a twister – blowing me away all the time.
Please, stop being so lovely. You are about to drive me crazy.
I wonder what my life would be like if I never met you.
Your beauty cannot be explained by any word in the dictionary. I am always lost for words every time I see you.
Your smile is my favourite thing among all the beautiful features that you have.
Sometimes I see you and wonder: how is a girl like you still single?
I have been trying to fall asleep for a long time, but I just have trouble sleeping because I am thinking about you.
I just noticed the new picture that you posted! You look hotter than ever before.
When your name pops up in my notifications, it always makes me smile like stupid.
I have a lot of business to do, but you are my greatest distraction. My problem is that I just can not stop thinking about you.
How is the most beautiful girl in the world doing today?
I hope that your day is just as amazing and wonderful as you are.
When I woke up this morning, you were the first thing on my mind.
One thought of you makes my life so much better. You are responsible for my great and happy mood today.
I wish I could wake up in the morning and see your smile next to me.
I am sure that you look beautiful any time of the day, no matter if it is morning, daytime or evening.
I always hated good nights because it feels like I have to praise the time when I am away from you. The only thing I really want to say to you is that I am looking forward to the time when I can see you again.
I will dream about you if you dream about me, alright?
I wish that you were beside me, so I could give you a goodnight hug and kiss.
Before I go to sleep, you are the last thing that appears on my mind.
I wish I could be here for you, to hold you as tight as I can. Sending you "goodnights" is not enough for me.
You are always on my mind, so I thought that I could text you just to say goodnight.
When I think about you, I can not stop smiling, and when I smile, my face hurts. Since I met you, my face always hurts.
You are giving me insomnia because I can not stop thinking about you!
I am trying to fall asleep, but it is hard when you exist in this world, and I cannot send all the thoughts about you away from my head.
If I was here with you, I would show you what warmth and sweetness really feel like.
I am still working, but I just wanted to tell you that you are the most beautiful girl in the world and that I keep thinking about you all the time.
You are everything for me and never forget that. Goodnight, my love.
READ ALSO: Best romance tips for her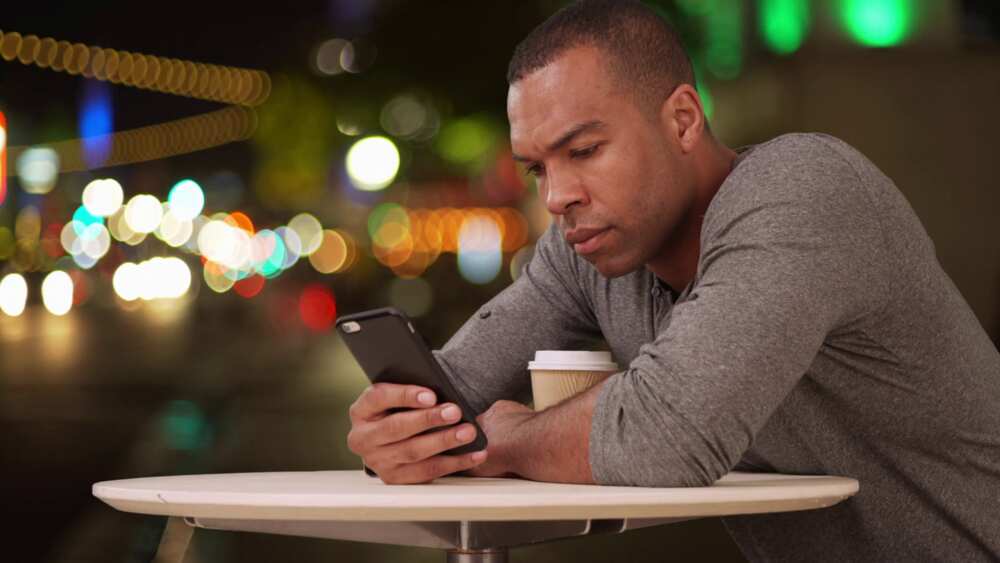 Hot text messages to turn her on
When you are better acquainted with the girl, and she seems to be showing romantic and intimate interest in you, you could send you some suggestive texts to turn her on and make her want to meet with you for more. Check out these possible messages that you could send!
Have you ever been to heaven? What would you say if I suggested to take you there tonight?
I had three cold showers, and I am still unable to get you out of my mind.
I had a hot dream last night with someone very special to me, and now I am texting her and telling my secret.
What would you do if there was someone you kept having fantasies about, but you were not sure how to confess this to them? This is what I am going through.
There is a very hot and spicy girl whom I have been thinking about all day. Do you have any advice on what to do?
It is so hard to stay at work and remain focused when I keep thinking about you and your amazing body.
I would invite you over, but under one condition: keeping your hands to yourself is forbidden.
I begin my day with thinking about you, and then I spend my entire night having dreams about you.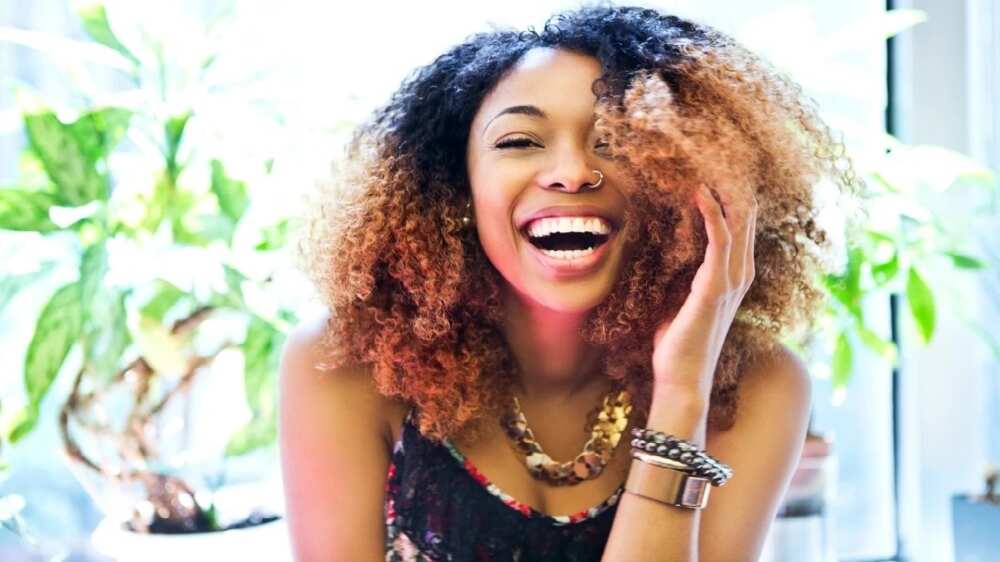 This is how you handle texting the girl you like and making her look forward to the next meeting with you. Hopefully, it made you understand girls a little bit better and gave you ideas for the sweet and hot texts. We hope that you now have a mutual understanding with your crush, and she is excited to get every text of yours!
READ ALSO: How to make her miss you
Source: Legit.ng